23 Tips for Reducing Screen Time that Actually Work
June 11, 2018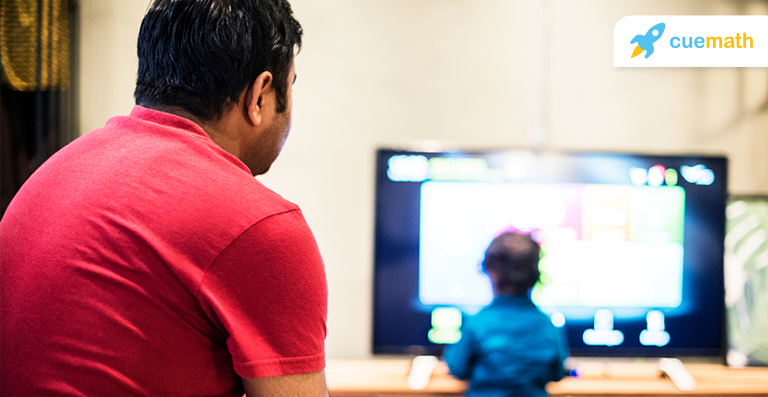 Reading Time: 3 minutes
Technology isn't evil. The overuse and abuse of technology are. Unfortunately for children, technology and devices can easily turn into an addiction that can be detrimental to their mental health and well-being. No wonder parents are wary of screen time and are always trying to ensure the right balance for their offspring. Try these tips to make sure that your child doesn't become too involved with their devices.
Ask them how long they will watch before turning on the TV, and set a timer they can see.
Limit your own screen time, and set an example for them to follow.
Find books and activity sets of their favourite movies or shows so they get their dose of the characters without the screen.
Set aside days of the week for screen-on (like Fridays, Saturdays, Sundays) and screen-off (all other days).
Instead of giving them meals with TV, read a storybook together.
Find podcasts or audiobooks that your child can listen to, rather than watching videos.
Go outdoors, and get them involved in physical activities.
Stop having TV dinners yourself. Even if you've had a tiring work day, make the effort to sit on the table for your meals. Family conversations can work as better de-stressors than mindless screen time.
Plan weekend activities and take them along for your chores. Even going to the grocery store can be turned into a fun treasure hunt.
Reduce the actual number of screens in your house. Have one TV in the living room and explain that it can't always be playing kids' shows.
Rather than using the screen as a babysitter while you cook dinner, get your kids in the kitchen and give them simple tasks to do like sorting grains, or filling water, or just playing with their own kitchen toys and "doing what mamma is doing."
Explain the difference between eating at a restaurant (which may be allowed with an iPad) vs. eating at home (which will be strictly without screens).
Don't keep all the apps on all your devices. Since your phone is with you at all times, delete kids' apps from there and keep them only on the tablet.
Encourage play dates and have their friends come over to spend time.
Find a library or a good bookstore and take your children often so that they have a steady supply of reading material.
Discuss the program your child is watching. This will activate their critical thinking and eliminate some of the damaging effects.
Praise your child when they put away a device or switch off the TV on their own. Make a big deal about it so they feel they should do it more often.
Instead of endless loops of cartoon videos, have them in using edutainment apps that will also teach them skills like math or art.
Record shows for later, or find shows on Netflix or Amazon Prime, which will mean they don't have to get anxious about missing an episode on a particular day.
Avoid using screen time as a reward for doing chores or homework.
Don't allow a TV, game console or computer in your child's room.
Be clear that the iPad, the phone or the television doesn't belong to the child. They are using your devices, at your will.
Find fun activities for your evenings together as a family. As simple as dancing to music in the living room, or playing a board game together.
Rather than trying to deny your child (and yourself) any screen-time, you may be better off showing them that there are other things that are fun and exciting. This reduces the importance of screens and helps your child to have a healthy relationship with technology in the long run.
Math Tuition near me
Maths Tuition In Bangalore
Maths Tuition In Chennai
Maths Tuition In Hyderabad
Maths Tuition In Pune
Maths Tuition In Mumbai
Maths Tuition In Delhi
Maths Tuition Near You
Math Learning System
Math Topics
Math Games
Math Worksheets
Math Tips & Trics
Math Formula
NCERT Maths
JEE
FAQ
cuemath vs vedic math
cuemath vs montessori
is school math enough extra classes needed for math
cuemath how good is it
cuemath all children better at math
cuemath teacher math experts
Category
Exam Tips
Math & Beyond
Focus
About Cuemath
Math Puzzle
Motivation
Info
About Us
Work From Home Jobs
Math Teachers
Contact
FAQs