How to Become a Topper : 20 Tips
Jan 27 2021
Reading Time: 6 minutes
Introduction
Do you want to be first in class?
The level of competition has gone beyond reproach in today's world. It seems like everyone is running a race to become a topper. But, is everyone successful in completing this task? The answer is no.
This is because most of us don't have a proper plan like others do. This is what differentiates a normal student from a topper. Toppers are not born. They become so by undergoing regular and constant practice and guidance. Everyone can become a topper.
All it takes is to be dedicated to work towards the goal and follow certain specific guidelines.
How to Become a Topper: 20 Tips-PDF
In this article, we will bring across 20 tips to your notice and explanations of those regarding how to become a topper in class. These tips will help the students to understand the study plan for toppers and make a study timetable of their own. It will help them to understand how toppers study. Here is a downloadable PDF to explore more.
| | | |
| --- | --- | --- |
| 📥 | How to Become a Topper: 20 Tips-PDF | |
If you are in Class 10, going to appear in your board exams, visit: Toppers' best reference books for class 10 CBSE
In this article, we will bring across 20 tips to your notice and explanations of those regarding how to become a topper in class. These tips will help the students to understand the study plan for toppers and make a study timetable of their own. It will help them to understand how toppers study.
Out of these 20 tips, the last five tips are mentioned about how to become a topper in maths. Let us start to become good in our studies by following these tips.
Also read:
---
Top 20 things to help you become a Topper
Start and study from beforehand
It is very important to have early preparation. Toppers don't wait for the last moment. They do an early head start which gives them a complete edge when compared to others. It is never too late to start. Start today!
Plan your studies
Before undertaking any task, it is very important to plan and have a proper schedule. Always keep in mind that you must include all the subjects and all the topics while making a list of things to study for a particular subject. A minimum of one hour must be devoted every day for studies. During the weekends, it is very important to revise what is learned during the weekdays.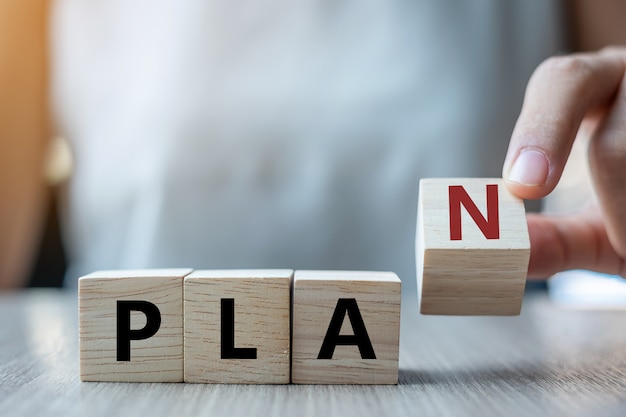 Manage your time
As mentioned in the above point also, it is very important to study for a minimum of one hour every day. Maintain a diary and keep a record of whatever you are studying so that it helps you in time management. It will also help you to avoid unproductive activities and balance your schedule. This will also improve the quality of your study.
Be disciplined
Along with everything, it is very important to be self-disciplined. Only then you will stay motivated and avoid the monotony of work. Discipline works as a great factor throughout your life. Put yourself through a fixed schedule every day and train yourself to push your boundaries.
Maintain Regularity
It is very important to be regular with your studies. Be it, coaching classes or school classes, you must maintain regular attendance. Toppers don't skip their lectures because it is insignificant to them. None of the chapters must be taken lightly.
Each chapter is equally important and you must maintain regularity in learning those.
Inculcate smart reading
Toppers always believe in smart studying. They maintain proper notes while learning. This helps them in revision and also last moment preparations.
They try to inculcate information from various resources available to them. They also clear your doubts and revise on a regular basis which keeps them up to date.
Clear doubts
The key to build strong concepts is clearing doubts. It is obvious that if a student is studying in a proper manner, he/she will confront certain doubts. Meet your teachers and clear these doubts on a regular basis. Understand the methodology lying behind the concept. If not teachers, involved in group discussions.
Understand rather than memorizing
Mugging up is not a solution for the toppers. They understand the concepts rather than grasping those. They try to find the logic and everything that they study.
They also follow a step-by-step approach to understand what they are learning.
Get the right guidance
It is very important to get good guidance. Maintain a healthy teacher-student relationship with all your teachers. This will keep them motivated to teach you and clear your doubts in a proper way.
Give regular exams
Exams are the real challenges that you have to face. This will ensure whether you have learned and understood the concept properly or not.
It is very important to undergo regular examinations to keep yourself updated regarding your progress. This also helps to avoid last-minute final examination issues.
Avoid being nervous
Confidence is the key to win any battle. Being nervous regarding your results won't take you anywhere. It will always hamper your progress and performance. Avoid being nervous and start inculcating self-confidence which will push you beyond your limits.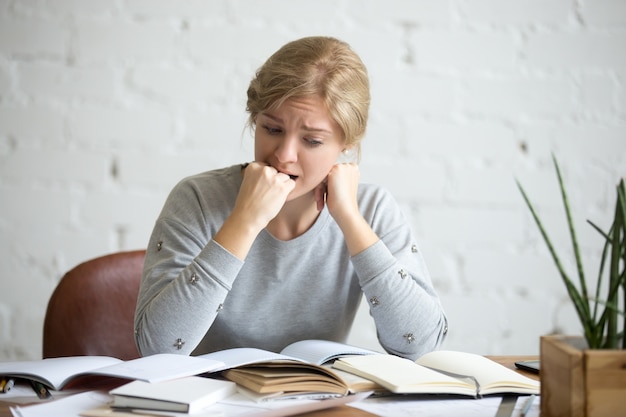 Practice Sample/Previous years' papers
These resources are very important to crack any examinations and to understand the pattern and regular types of questions that you might face. Most of the entrance examinations do not change their standard of questions and the pattern of questions.
In fact, the school examinations also follow the same pattern. Therefore it becomes very important to solve the previous year's papers.
Constant revision
We advise our students to keep their weekends for their revisions. Revision does not mean last-minute preparation. It is not only supposed to be done during the examinations.
It should be regular because concepts are easy to forget. A regular revision will ensure growth and development.
Believe in yourself
It is very important to believe in yourself. Until and unless you develop self-confidence, you won't be able to crack any examination. This is one of the best habits of toppers.
Keep pushing your limits and keep telling yourself that you can crack the examination with a good score. This will keep you boosted.
Body health
A healthy body is key to a healthy mind. Therefore it is very important to exercise daily and have a nutritious diet. Avoid losing sleep and do not disturb your sleep pattern.
Meditation and breathing exercise helps you to increase your concentration and is one of the most powerful habits of the toppers.
Some of the tips to become the top in mathematics are:
Avoid last moment preparation
Mathematics is the subject which requires continuous practice. You cannot become a topper in mathematics if you just practice all your sums on the last day and sit for the examination. This will only lead to unnecessary stress and trouble.
Therefore we advise all our students to avoid the last moment preparations and practice maths regularly. Understand the different concepts, tricks, puzzles, and mind games to develop better skills.
Daily practice
A minimum of one hour must be devoted to mathematics every day. As per research, it is considered to be one of the best brain exercises. It improves your decision-making process and also helps you to stay updated with all the concepts and logic.
The key to becoming a topper is to practice daily.
Understand and Relate
Mathematics is a practical subject. It becomes very important to relate the concepts which are taught in various chapters with the outside world. This improves the visualization of the students and also helps them to understand the concepts in a much faster and better way.
Bring Variety
In mathematics, there are some chapters that are easy while there are chapters that are difficult. It is very important to bring in variety because you never know what will pop up in the examination. Don't stick to one chapter only.
Don't lose hope
Mathematics is the subject where most of the students lose their hope because they are not able to solve the sums and come to a solution.
We advise all our students to follow a step-by-step approach and to be confident while practicing maths.
Check out our other Blogs:
---
Conclusion
Toppers are not born on just one fine day. It requires constant growth and development which is achieved through hard work. These tips will be helping our readers to think and work in a way that toppers do. But, at the same time, it demands patience because it is a slow and ongoing developmental process.
Remember to do your best and let God do the rest.
Make sure you put in regular time and hard work to produce the best results. For maths, practice at least 45 minutes a day. To get better, and to become a topper join us for a free trial class.
---
About Cuemath
Cuemath, a student-friendly mathematics and coding platform, conducts regular Online Live Classes for academics and skill-development, and their Mental Math App, on both iOS and Android, is a one-stop solution for kids to develop multiple skills. Understand the Cuemath Fee structure and sign up for a free trial.
---
Frequently Asked Questions (FAQs)
1.
How can an average student become topper?
Following are the strategies to help students become topper:
Make a plan.
Avoid last moment preparation.
Choose best for life, not best for you.
Learn from your mistakes.
Revise everyday
Give exams.
---
External References
Top Universities: Exam Preparation: 10 Study Tips, What to Do When an Exam Doesn't Go Well
Princeton Review: 10 Ways to Overcome Test Anxiety
---
GIVE YOUR CHILD THE CUEMATH EDGE
Access Personalised Math learning through interactive worksheets, gamified concepts and grade-wise courses
Learn More About Cuemath