15 Sports for Kids to Play
26 November 2020
Reading Time: 7 minutes
Introduction
Sports activities for kids are very crucial, both for their physical and mental development. Not only does it help them stay fit and active, but it also helps them to fight against various diseases like obesity, mental stress, etc.
Sports is the best way to keep yourself busy and cheerful. We encourage all the parents to take their kids to playgrounds and parks and play along with them.
Teach them different physical sporting activities. Miller has always said- "When this type of foundation is laid for a child, the chances of them wanting to take their fitness to the next level is much greater."
Therefore, the importance of sports for kids just cannot be neglected. It is an opportunity for them to engage in a lifetime of valuable resources.
15 Sports for Kids to Play and its Importance-PDF
Sports is the best way to keep kids busy and cheerful. Here is the list of sports for kids to maximize their potential and help them lead a healthy lifestyle. Here is a downloadable PDF to explore more.
| | | |
| --- | --- | --- |
| 📥 | 15 Sports for Kids to Play and its Importance-PDF | |
Also read,
---
What is the importance of sports activities for kids?
It goes without saying that a small bit of physical/mental activity must become a daily routine for everyone. Some of the benefits of sports for kids are:
Health and fitness: Engaging in sports builds up immunity and reduces the risk of diseases. Research has proven that kids who got involved in physical activity have enjoyed a longer lifespan.

Social development: Sports can be a great way to interact with people, coordinate, work as a team, and build leadership skills. It is a learning process for a child as they have to follow multiple instructions which helps them to develop a congenial personality.

Increased confidence and motivation: Every coach encourages their students to push their limits in sports. When kids receive positive word of mouth from their mentors, it helps them to boost their morale and encouragement.
Positive effect on academics: A research has showcased that playing a sport of any kind helps the child to develop cognitive skills. This improves their determination, dedication, and focus. All in all, their concentration level is improved which helps them to do great in academics.

Diversion from antisocial activities: In today's world, kids easily become a trap by smoking, drugs, and other perils. Being involved in any kind of sports activity helps them to gain focus and realize that these antisocial activities affect their body and performance.

Reduces stress and depression: No doubt, kids today face a lot of stress because of the increased academics and lifestyle goals. Many of the kids are not able to manage this stress. Playing any kind of sports helps them to reduce this issue.

Discipline: Kids today lack discipline in their life. They don't have a proper schedule which includes time for everything. Playing a sport helps them to follow a schedule in a timely manner.
These points are enough to provide a shred of evidence to prove that sports for kids are very beneficial for their development.
---
How can you introduce sports to kids?
Generally, a child naturally incorporates a love for sports. But, it becomes very important to make them get involved in the right kind of sport. As parents and elders, there are various tips and techniques on how you can introduce sports to kids. Some of these are:
Lead by example: Children generally learn by looking on to others, especially parents. Therefore, we recommend each and every parent to get involved with their child in different sporting activities. Be an example for them by demonstrating to them the right techniques and skills.

Play along with them: It becomes very important to spend quality time together as a family. Playing sports could be one of the best ways to do so. This helps to improve the bond and also brings in the discipline in the life of the child.
Keep things fun: Getting involved in physical activity must be called a daily routine. Don't make it tedious and boring for the child. Encourage them to participate and try to make things fun so that they themselves take the initiative to learn the technique.

Encourage, don't Force: We understand that playing is very important. But many parents force their children to do so. This is wrong. Parents must be encouraging their children to participate in different sports activities. Tell them the benefits of the same, teach them the technique, give them clues, etc. This will keep the child motivated to play and be fit.
---
What are some of the best sports for kids to play?
We have categorized the list of sports for kids based on two categories: outdoor sports and indoor games. On one hand, where outdoor sports for kids help them to develop their physical skills and abilities, indoor sports for kids, on the other hand, helps them to develop their mental ability and control.
There must be a proper balance of both types of sports for kids.
---
Outdoor sports for kids
Mentioned below is the list of sports for kids which are related to some outdoor activities:
Football: It is considered to be the best popular sport for kids to play. It involves running, teamwork, coordination, control, self-esteem, and discipline in order to excel. This helps the child to stay physically fit and improve cardiovascular sustainability.
Swimming: It is always said that a person who swims develops each and every muscle of his/her body. It is a great sport to tackle the fear of heights and water. It helps the child to get control over their breathing and improves their muscle strength by practicing different swimming strokes.
Bicycling: Every kid loves to possess and ride a bicycle. This provides them with a sense of freedom, independence, and pride. It teaches them about endurance, road safety, patience, coordination, and balance. It improves the reflex muscles of the child.
Skating: Though it is a little expensive to learn, it is growing quite popular among kids today. It gives them balance and control over their movements. It has all those benefits that cycling provides and is the best alternative to bicycling.
Walking and Running: It sounds simple, but it is a great activity to practice. It improves the stamina and endurance of a child. It also improves the balance, physical movement, muscle strength, and focus of a child. It is proven to be the best exercise in order to gain immunity against various heart and other diseases.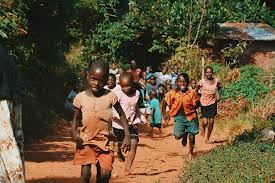 Basketball: Well, it's not just about dribbling the ball. It engages a kid with a lot of physical activity. It improves their focus, concentration, balance, muscle strength, agility, and reflexes. Not only this, but it also improves his/her coordination, discipline, and team spirit.
Gymnastics: It is gaining fast popularity amongst the kids today as it helps them to develop flexibility and balance. This sport helps them to become fearless, strong, agile, and nimble-footed. It also helps kids to develop self-confidence and self-esteem.
Cricket: One of the most loved and popular team sports amongst kids is cricket. This game comes in several forms and playing physically helps the child to stay fit and develop a competitive spirit. It helps them to learn proper techniques, develop arm strength, accuracy, and strategy. All in all, it improves the fitness of the child.
Volleyball/Throwball: This is a highly loved team sport amongst people. Though it does not involve any kind of running or difficult physical tasks, it still helps children to improve their muscles, flexibility, coordination, and control because of the requirements of the game.
Baseball: Playing baseball is a fun way to keep kids fit and healthy. While playing, kids increase stamina and endurance as well as build muscle strength and coordination. Players learn to focus, in order to be ready to make the right play at the right time. And they learn to be patient – to wait for their opportunity to act – without just standing around and losing concentration.
Hockey: Playing hockey improves mental agility and concentration. This is a highly popular sport in India. It is also the national sport in India.
Softball: It is a game similar to baseball with different rules and the way it is played. Playing softball improves good stamina and muscle power.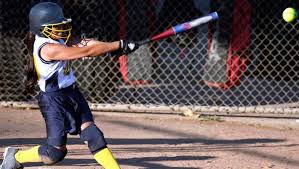 ---
Indoor sports for kids
We have brought forward a list of sports for kids to play indoors in their homes with their friends. This list includes:
Carrom: This is one of the most loved family games which can be played between 2 to 4 players. The final goal is to beat the opponent by sending your coins to the hole before your opponent. It helps to build the cognitive and focus skills of the child.

Monopoly: Yet another family board game that helps a child with their mental skills and abilities. This game involves a lot of strategizing and planning. It also involves following the different instructions during the proceedings of the game.

Yoga: Slowly and steadily, this particular activity is becoming increasingly popular amongst children because it helps them to stay calm and focused. Not only by kids, but it can also be practiced by any age group. The beauty of this activity is that you don't require expensive tools or types of equipment for the same. All you need is patience, concentration, a proper tutor, and a proper place.
Gymming: An alternative to different sporting activities, gymming is becoming increasingly popular because it serves as a single place for all types of muscle development. From a treadmill for endurance to dumbbells for strength, a gym has it all.

Archery/Darts: Well, if you have a good backyard, you can always have fun with archery or darts. This is a very interesting game that helps the child to build focus and concentration because of the requirement of aiming at a particular target.
Table tennis: Though it is a little expensive sport because of the costly table and rackets that it involves, it is highly popular amongst the kids as an indoor sport. Table tennis helps them to improve their focus, speed, agility, and muscle control.

Martial Arts: The ultimate aim of Martial Arts is to teach children peaceful, non-violent conflict resolution skills and to help them work out ways to avoid physical altercations. Martial Arts has a lot to offer children. It gets them active and teaches them to be confident, peaceful, and focused.
---
There are yet some other games for children which helps them to develop their mathematical skills, mental abilities, and other important traits. Some of these are:
Jigsaw puzzle: This helps the child to follow a step by step approach towards decision making. It Improves both their focus and concentration which helps the child in academics too.
Crosswords: A highly technical mind game that helps the child to improve their vocabulary, thinking abilities, mental skills, and reading skills.

Sudoku: This mathematical game demands high concentration and focus. It helps the child to become determined towards achieving the goal.

Lego: For kids, Lego which is also known as building blocks can be a great way to teach multiple skills as it improves the visualization and thinking abilities of a child.
Abacus: Though it is training to speed up mathematical calculations, some kids also look at it as a game because of the fun element involved in it. If practiced properly, it can do great wonders for a child.
Computer Games: While saying this, we mean those computer games which help the child in improving the mental skills and decision-making ability. This may involve games like Candy crush Saga, connecting the dots, bubble breaker, etc.
All in all, these activities directly or indirectly help the students from an academic front. It has proven to showcase definite and positive results amongst the kids in practical subjects like mathematics.
Therefore, along with other indoor and outdoor games, these sets of activities and games are also highly recommended from our end.
---
Conclusion
Sports improves physical fitness, teaches important life skills which helps them to grow their personality and mindset and increases the chances they will become active adults. It motivates them to try to tackle new challenges, become persistent, overcome failures, and accept criticism by reframing the manner of achieving the goal.
It helps them to learn from their mistakes, thereby teaching them some of the most important life lessons.
---
About Cuemath
Cuemath, a student-friendly mathematics and coding platform, conducts regular Online Live Classes for academics and skill-development, and their Mental Math App, on both iOS and Android, is a one-stop solution for kids to develop multiple skills. Understand the Cuemath Fee structure and sign up for a free trial.
---
Frequently Asked Questions (FAQs)
Why sports are so important in child's life?
Sport plays an important role in improving physical and mental health, and fostering active citizenship and social inclusion. Through participation in sports and games, a student gains various skills, experience and confidence that are helpful for developing their personality.
When should I introduce my child to sports?
By ages 10 to 12 years, most children are ready for more complex sports. They have the motor skills and cognitive ability to play sports that require complex motor skills, teamwork, and strategies.
---
External References
---
Related Articles
Award-winning math curriculum, FREE for a year
Get access to unlimited practice material, gamified puzzles and grade-wise worksheets
Learn More About Cuemath