What is The LCM of 8 and 18?
LCM of 8 and 18 is the least number which is exactly divisible by both 8 and 18.
Answer: LCM of 8 and 18 is 72
Explanation:
Least Common Multiple is the smallest number that is exactly divisible by the given numbers.
 We can find the LCM of the numbers in many ways the commonly used methods are listed below.
LCM of 8 and 18 by Listing Method
In this method, we list the first few multiples of 8 and 18 and identify the common multiples.
The least among the common multiples is the LCM of 8 and 18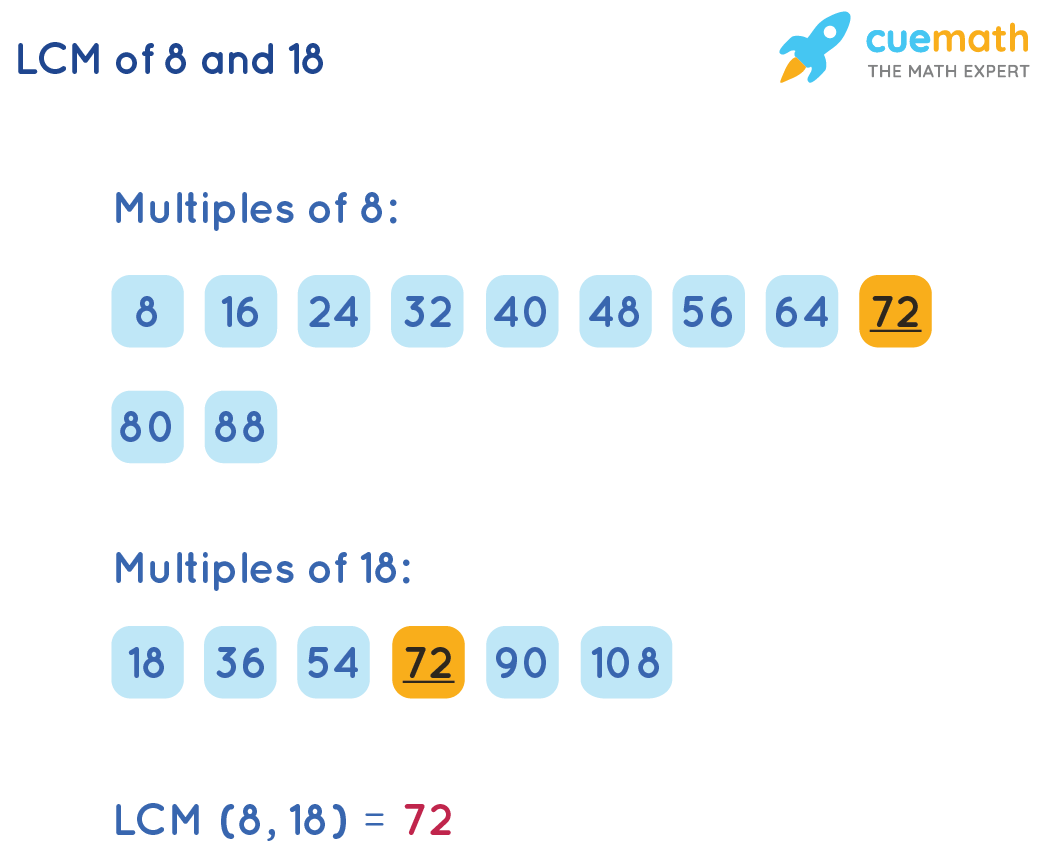 LCM of 8 and 18 by Formula 
The formula of LCM is LCM(a,b) = ( a × b) / GCF (a,b)
The Greatest Common Factor of (8,18) = 2
Therefore
LCM of 8 and 18 = (8 × 18) / 2
= 144/2 = 72
LCM of 8 and 18 = 72
Thus, LCM of 8 and 18 is 144