Things to Consider Homeschooling a Highschool Student
Things to Consider Homeschooling a Highschool Student
High school is a crucial junction in a student's educational journey. On the cusp of adulthood, these teenagers are already more mature than kids in middle school and have better study habits. They are the country's future, and for them to be responsible and socially aware Americans, they must be equipped with knowledge and life skills beyond the textbooks. Homeschooling provides the perfect solution in this context.
In high school, kids also start looking at and preparing for college. Homeschooled kids take more responsibility for their own learning and pick up additional skills that aid their overall growth & development—like gardening, baking, teamwork, management, etc. Homeschooling provides a great platform to get these young adults ready for college and other challenges that life inadvertently throws at them. Homeschooling statistics reveal that 2 in 3 homeschooled students successfully graduate from college—a 10% higher chance than public school pupils (66.7% v/s 57.5).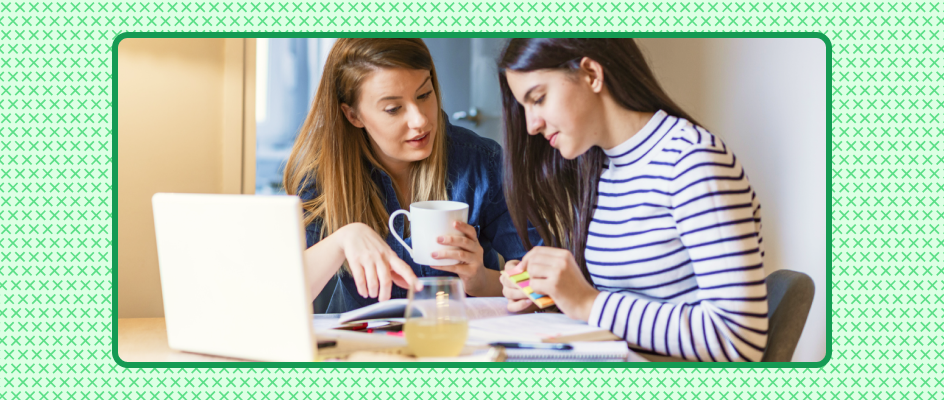 Benefits of Homeschooling in High School

Academic Flexibility
Whether your teen is ahead, behind, strong-willed, creative, active, quiet, or gifted, Homeschooling works for everyone and allows the kids to study at their own pace, devoid of the unnecessary pressure of a traditional schooling system. You, as parents, have the option to try different Homeschooling approaches and curriculums. It also allows the kids to be less impacted by distractions. For example, if they have to go to their football game in the morning, they can still take their exam later in the day rather than fall behind.
Community Involvement
High schoolers have the options and time to engage in community activities like volunteering work and entrepreneurship. The more time they spend in such activities, the less likely they are to be exposed to drug abuse, sexual immorality, and violence. Peer pressure can be immensely destructive as teens surrounded by 30 people of their age in a school classroom might compromise on their beliefs and moral standards to be like everyone else around them.
Efficiency
Many students feel they are wasting time in a standard high school. Homeschooling allows them to cut down on time lost on transportation and moving from one class to another. They have more time to focus on topics that interest them.
"Teach the child, not just curriculum."
Tamara L Chilver
Potential Challenges of Homeschooling in High School

Isolation
Indeed, homeschooled students don't have as many opportunities to socialize as kids in regular school. However, it doesn't mean that there are no such opportunities. It's vital that parents make it a point to find them and ensure that their teens often indulge in playtime, group study, and other activities with their friends.
Lack of structure
Some students struggle to make their plans, and it's easy to indulge in procrastination as a homeschooled high schooler. Seeking help from online platforms like Cuemath can make the journey easier and more fruitful.
Transcripts
College applications require quality high school transcripts. With the lack of a traditional school, parents must create one from scratch. A homeschool transcript full of parent-graded courses might require extra effort to convince university counselors that kids are ready for college. You can research options for high school transcripts or seek an app like Transcript maker.

How to create a high school homeschool program

Define career goals
Identify the aspirations and passions of your teen and incorporate them in their goals as it will spark their interest in the overall program.
Plan goals
Parents must have a detailed chat with their teens. Ask them about their plans post-school and use them to curate a course that aligns with them.
Research college requirements
This is crucial if your kid is planning to go to college after school. You need to research college options and the standardized tests that they must complete to qualify.
AP and college courses
AP exams demonstrate mastery of college-level material. Successful passing of these exams will earn your kid credits for the majority of colleges and universities.
Homeschooling high school can be tricky and overwhelming at the start. If parents feel they aren't equipped to do this, then help is available.

Cuemath is the world's pioneer in online math classes. Their personalized curriculum ensures that kids stay ahead of their peers. The Cuemath Method treats Math excellence as a life skill. Cuemath offers Live Online Math classes for kids from KG to 12th grade. Book a Free online demo with their 10,000+ expert tutors to experience stellar learning outcomes and take the first step in getting your teenager ready for college!
---
-By Abhishek Deswal
Abhishek is an engineer with a math-focus outlook on life. Through his writing at Cuemath, he puts forward his belief that life makes more sense when seen through numbers. A former analytics professional, he enjoys theatre, football, and long runs.
Share