Learn
Ncert All Solutions
from a handpicked tutor in
LIVE 1-to-1
classes
NCERT Solutions Class 11 Maths Chapter 4 Exercise 4.1
In the NCERT solutions for Class 11 Maths Chapter 4 Exercise 4.1 elaborates the deductive and inductive techniques used to implement solutions, statements, and equations. Learning with these solutions will enable students to get well-versed with the process of proof by induction. With the help of these competent resources, students will gain the right approach to apply the method of mathematical induction. The NCERT solutions Class 11 maths Chapter 4 Exercise 4.1 consists of 24 questions, which require the understanding of steps of induction to prove theorems and statements based on the given data.
The principle of mathematical induction is a handy tool used to derive the proofs of a wide range of mathematical statements. The basic steps involved in proving a statement are the base step and inductive step. Many concepts such as the sum of n terms in n arithmetic and geometric progression can be derived using this concept. The students can learn to use this tool efficiently with thorough practice of the Class 11 maths NCERT solutions Chapter 4 Exercise 4.1. These solutions can be accessed through the pdf link below:
☛ Download NCERT Solutions Class 11 Maths Chapter 4 Exercise 4.1
Exercise 4.1 Class 11 Chapter 4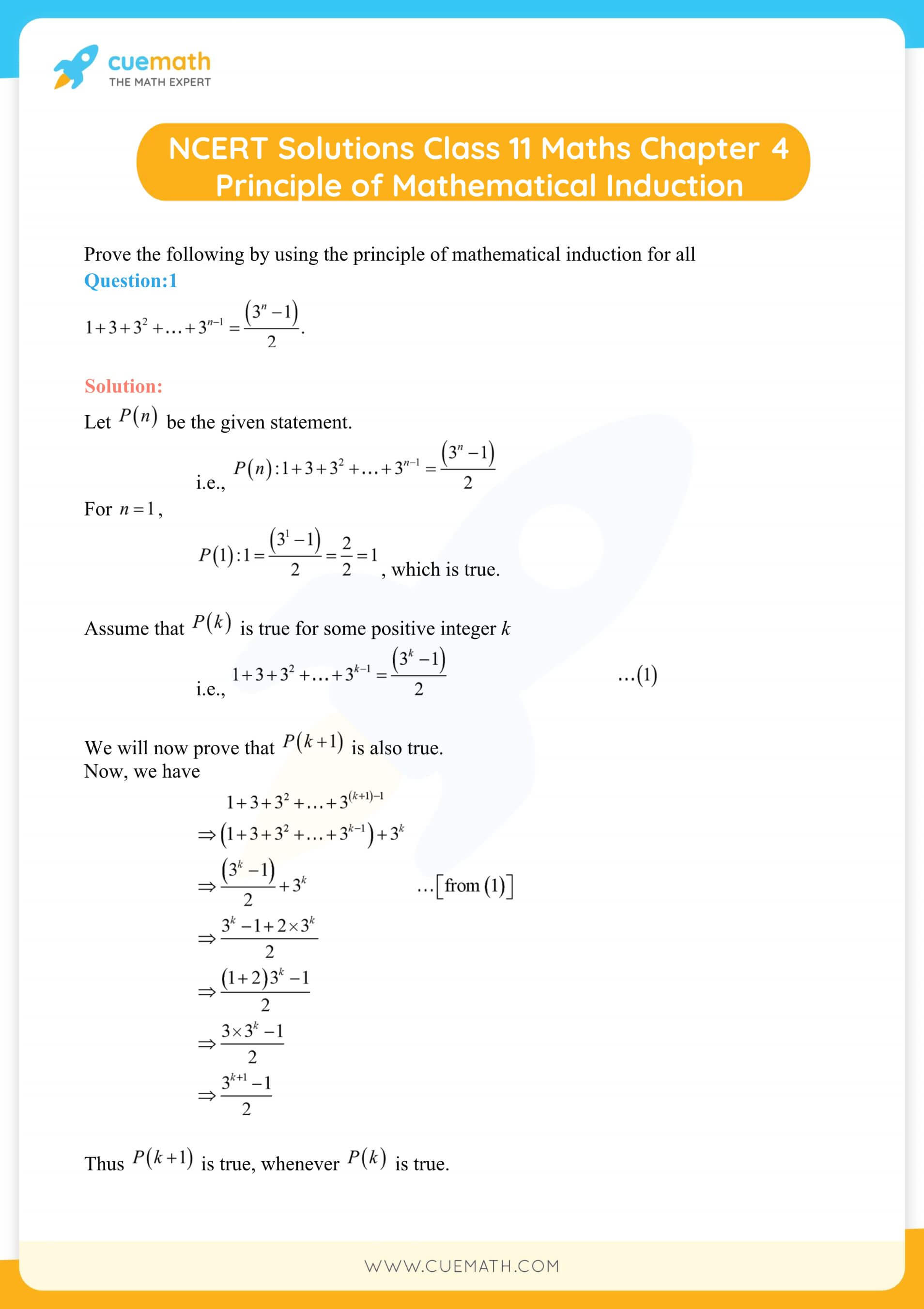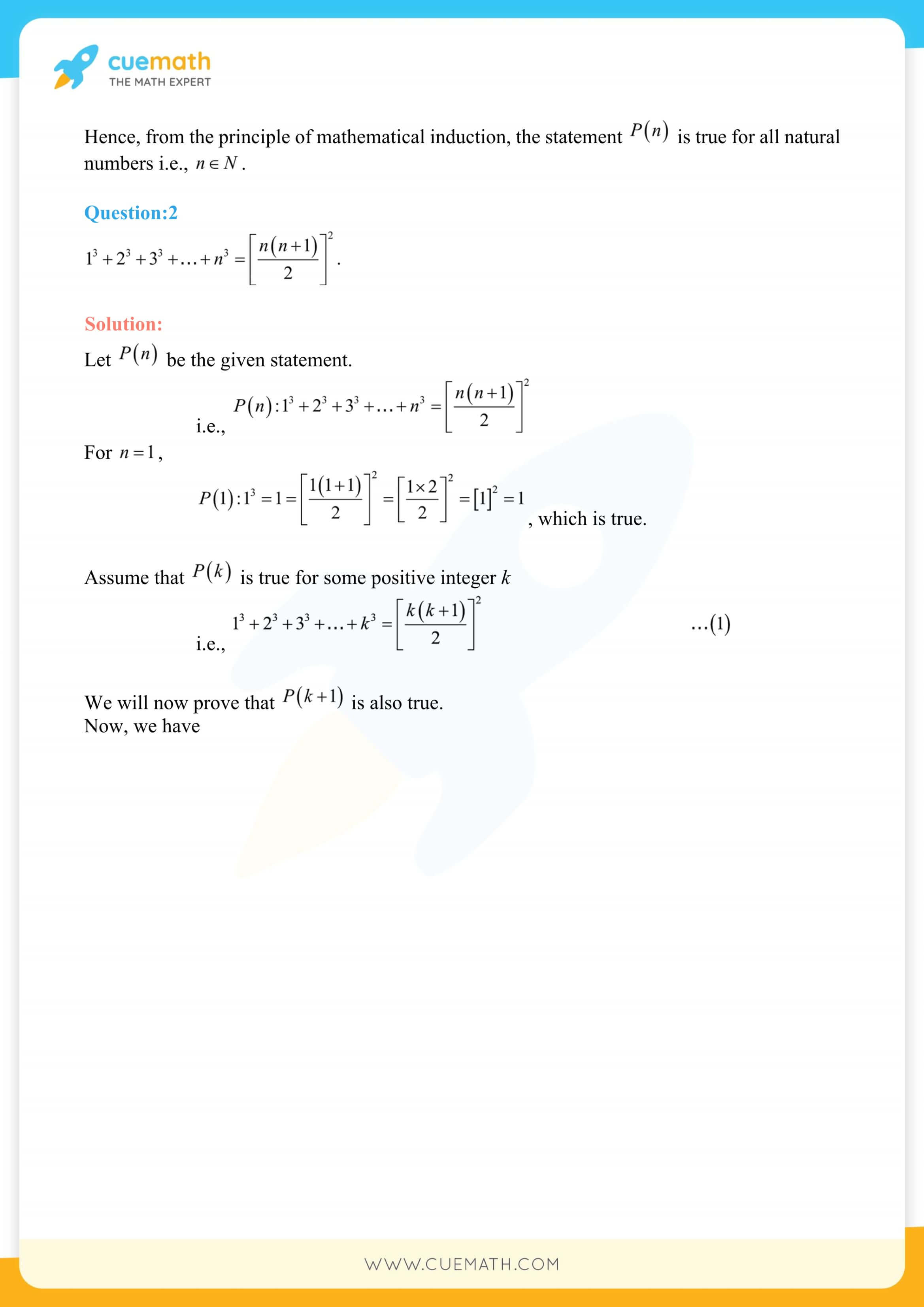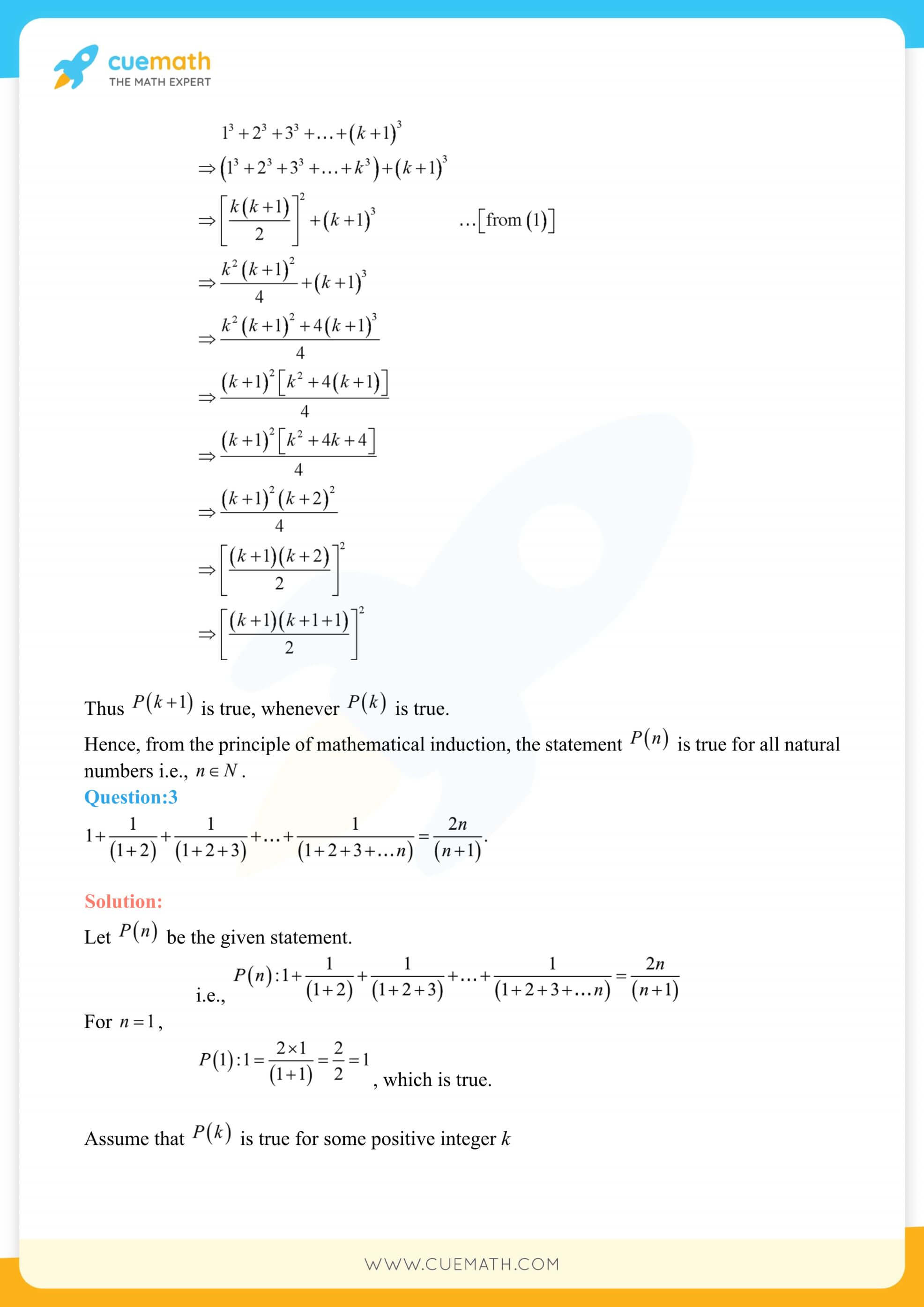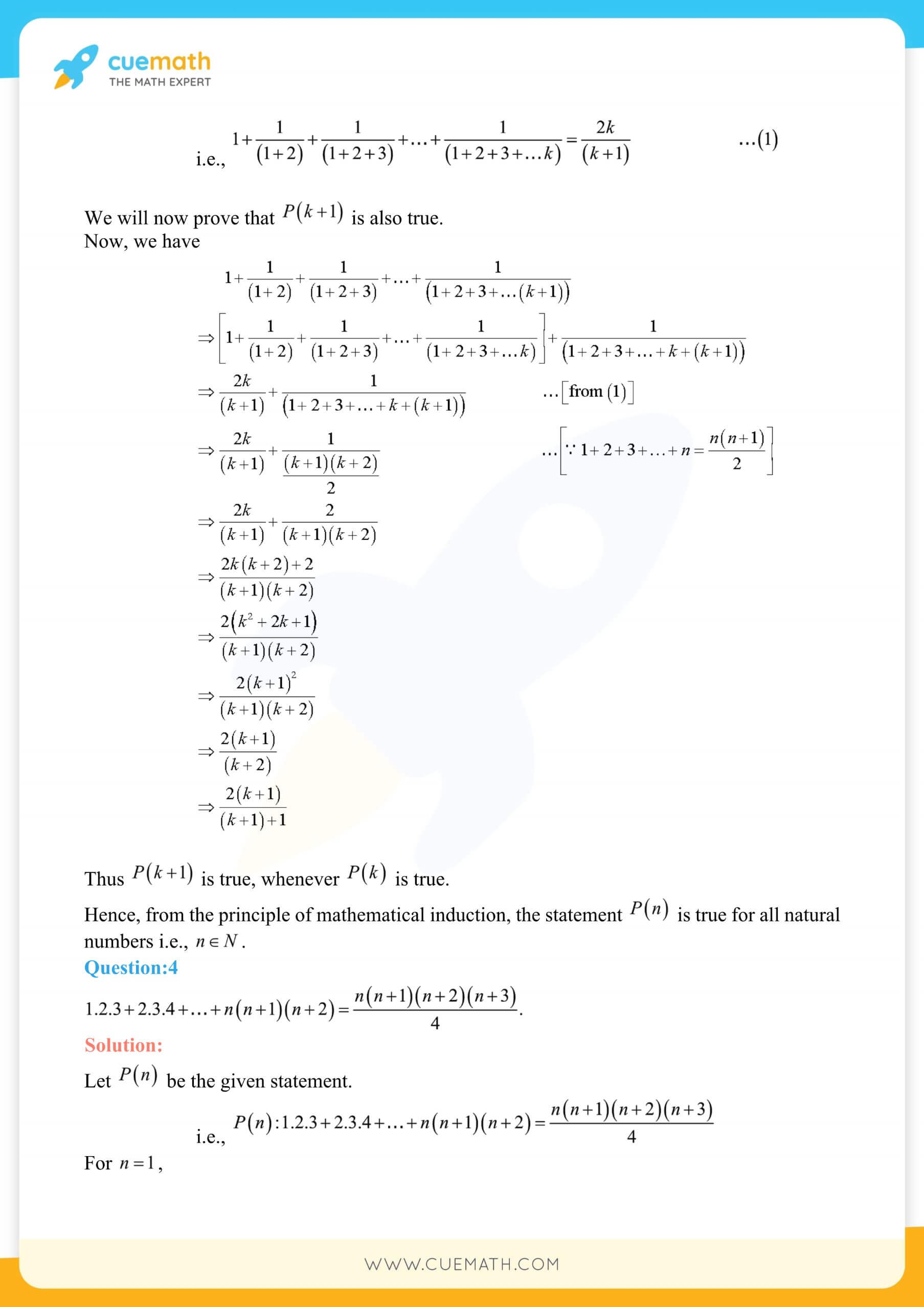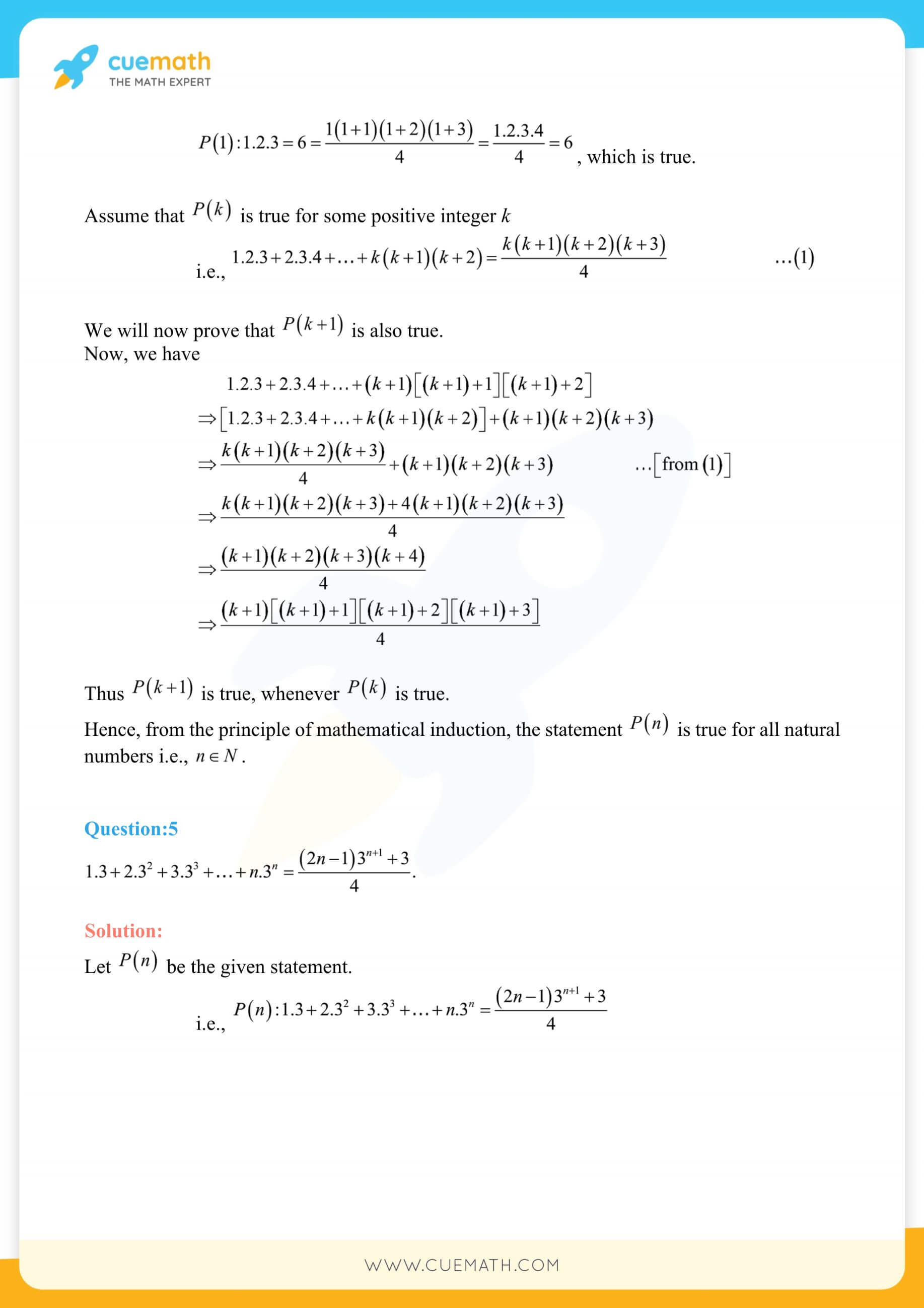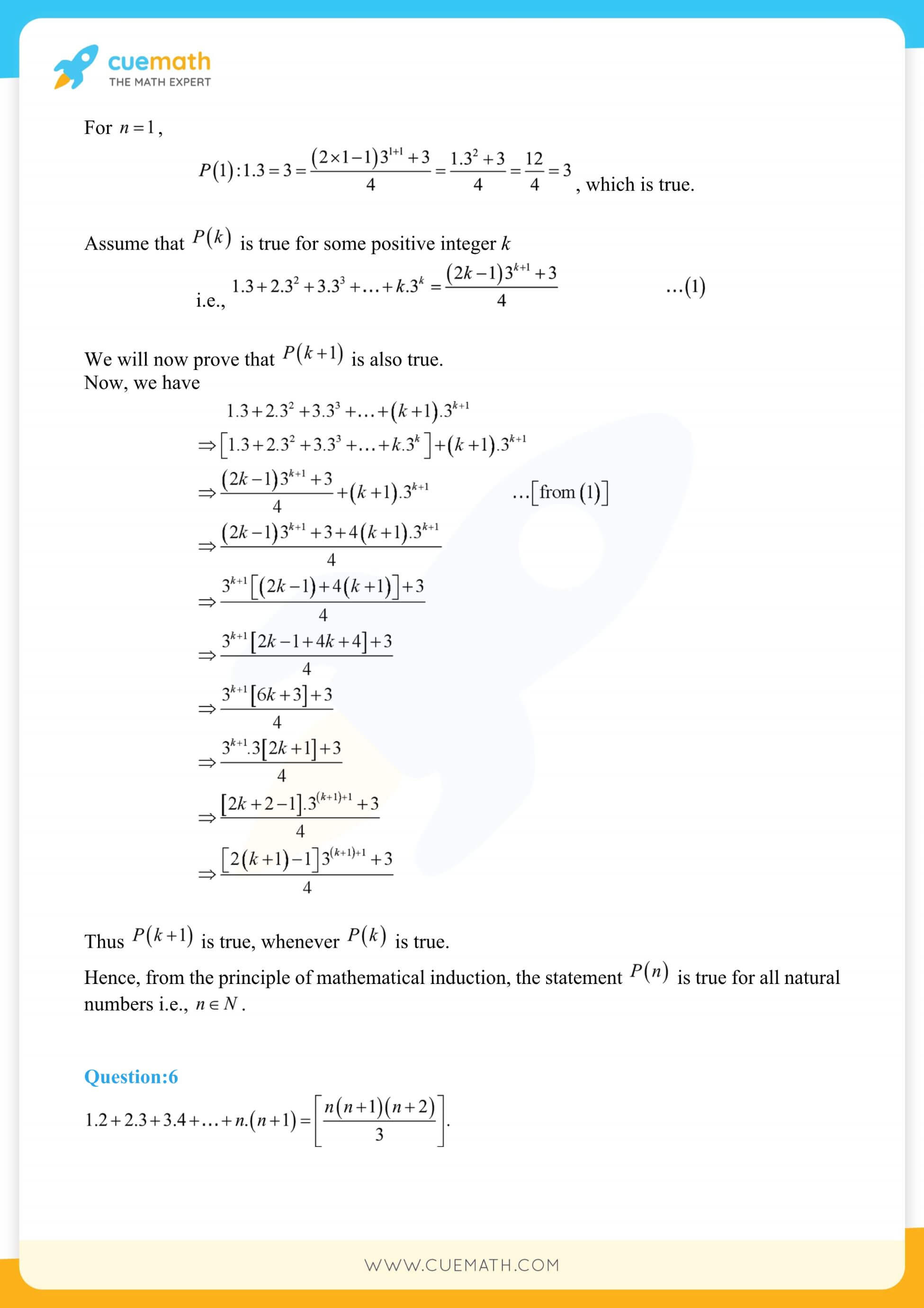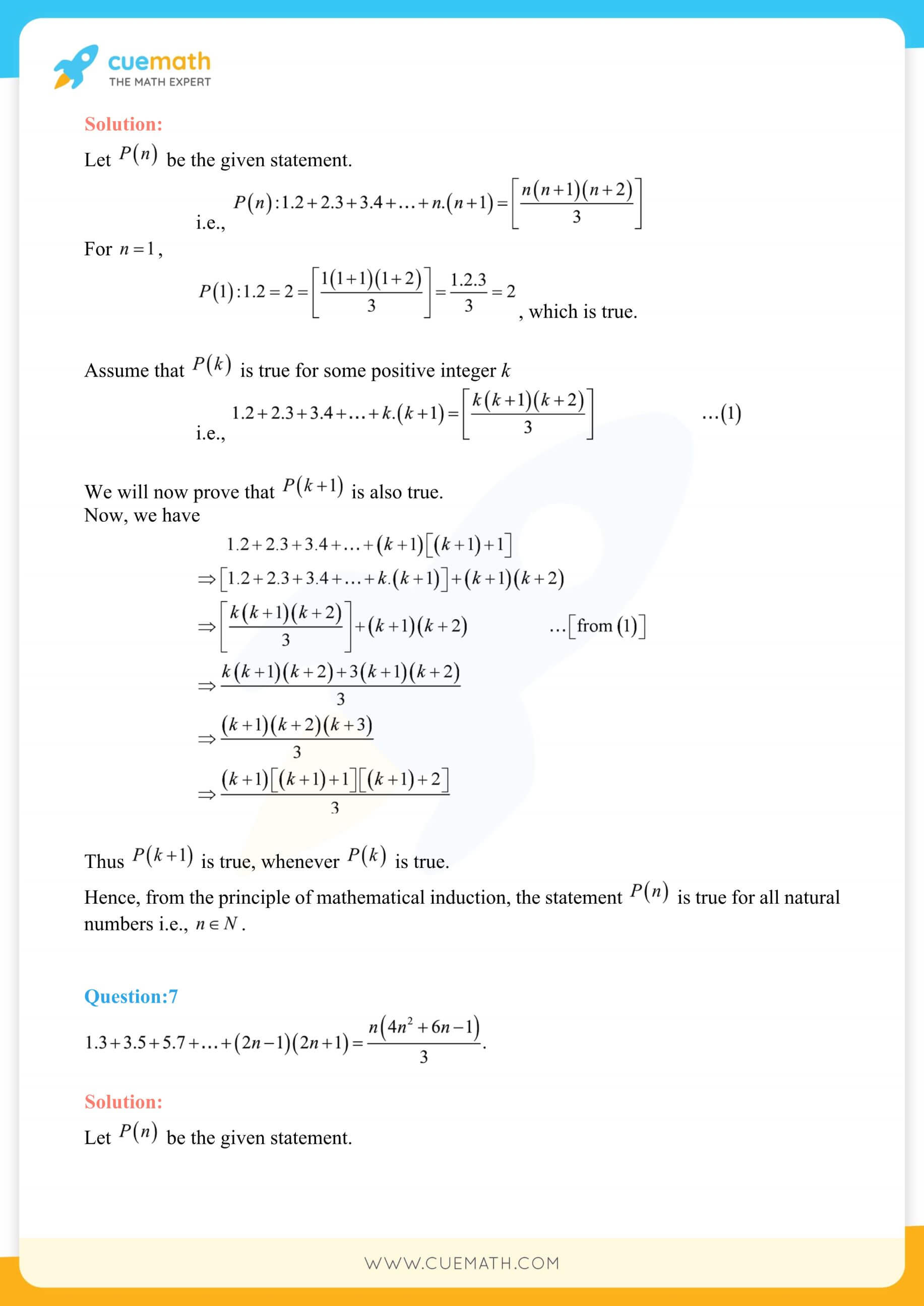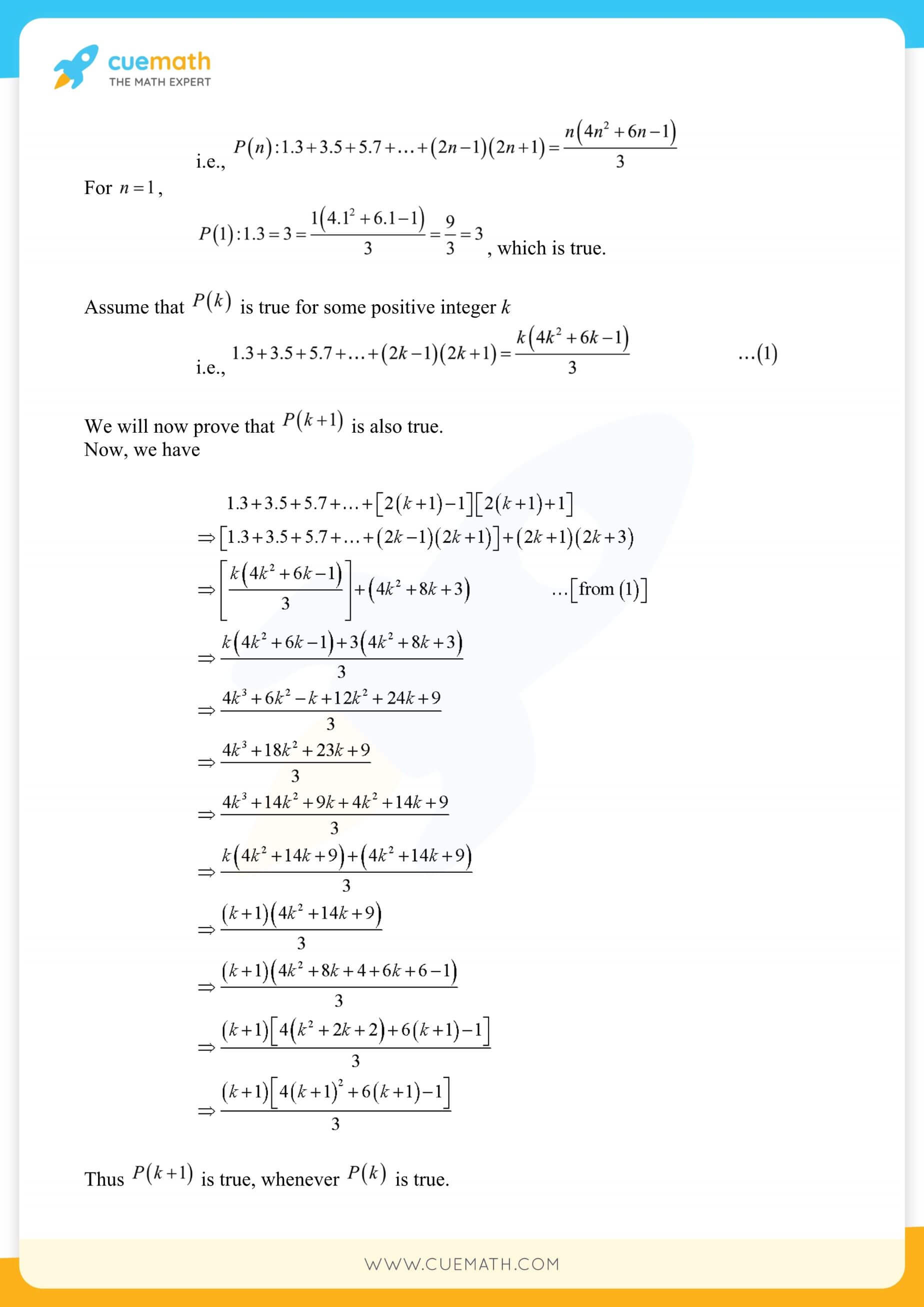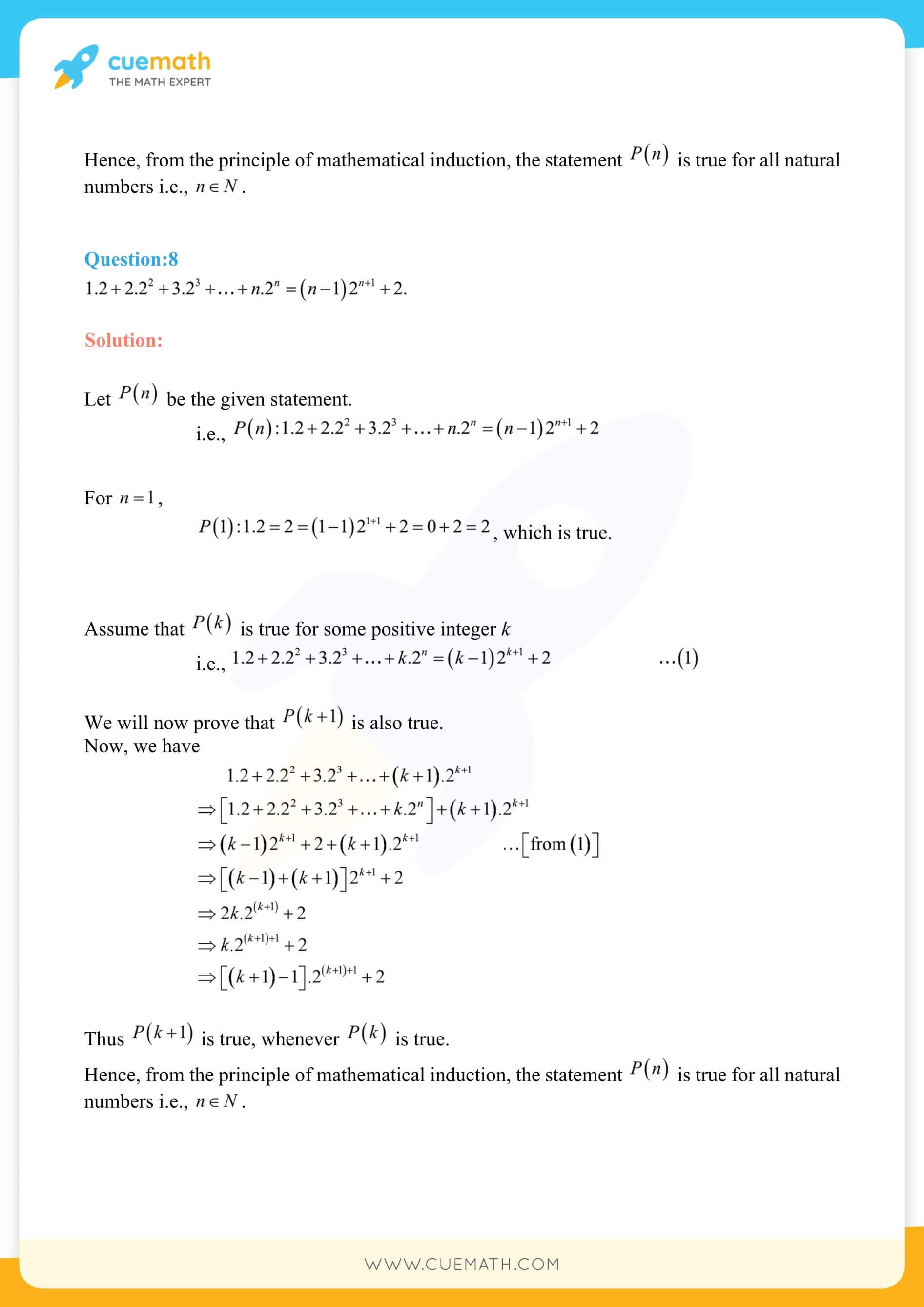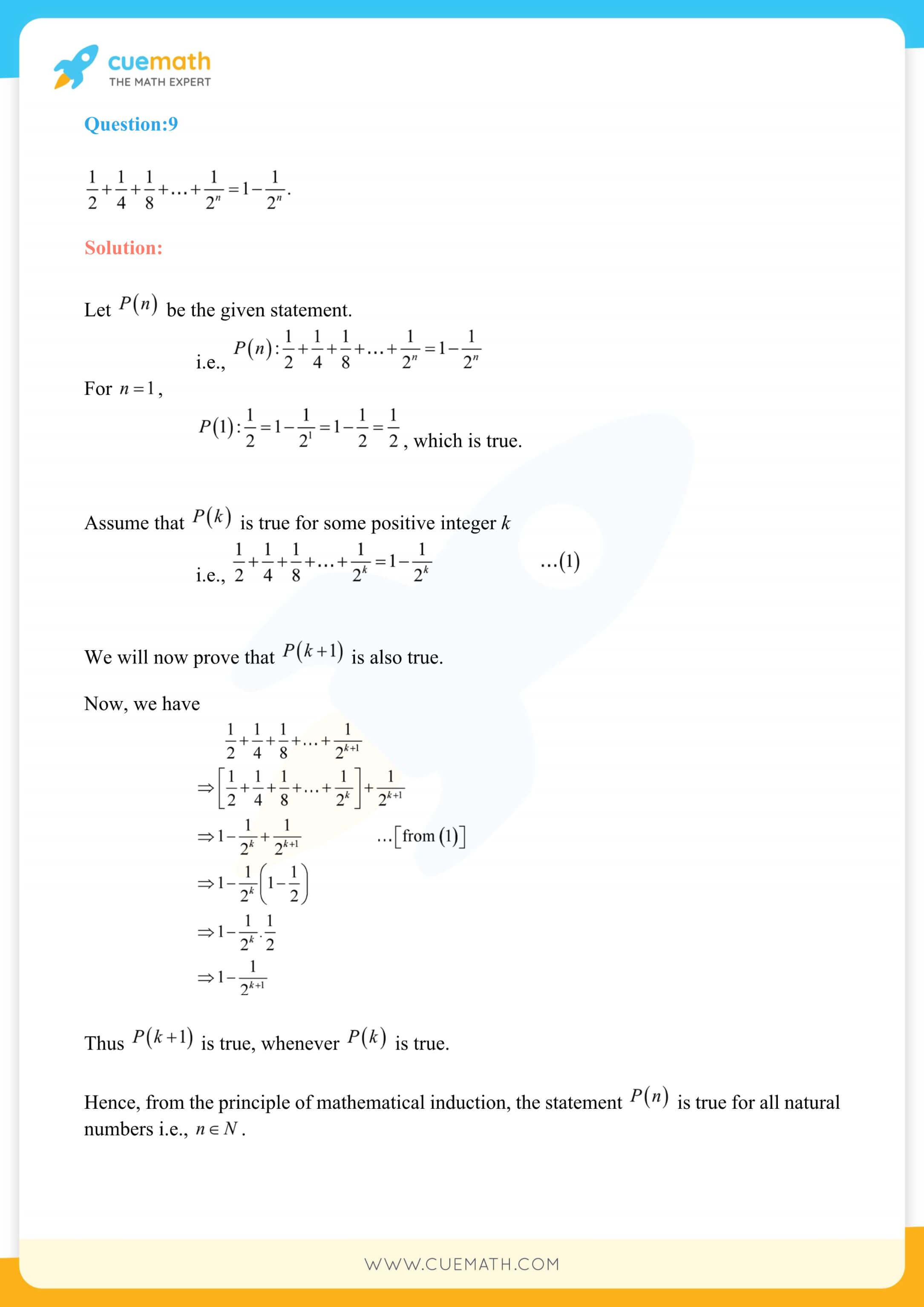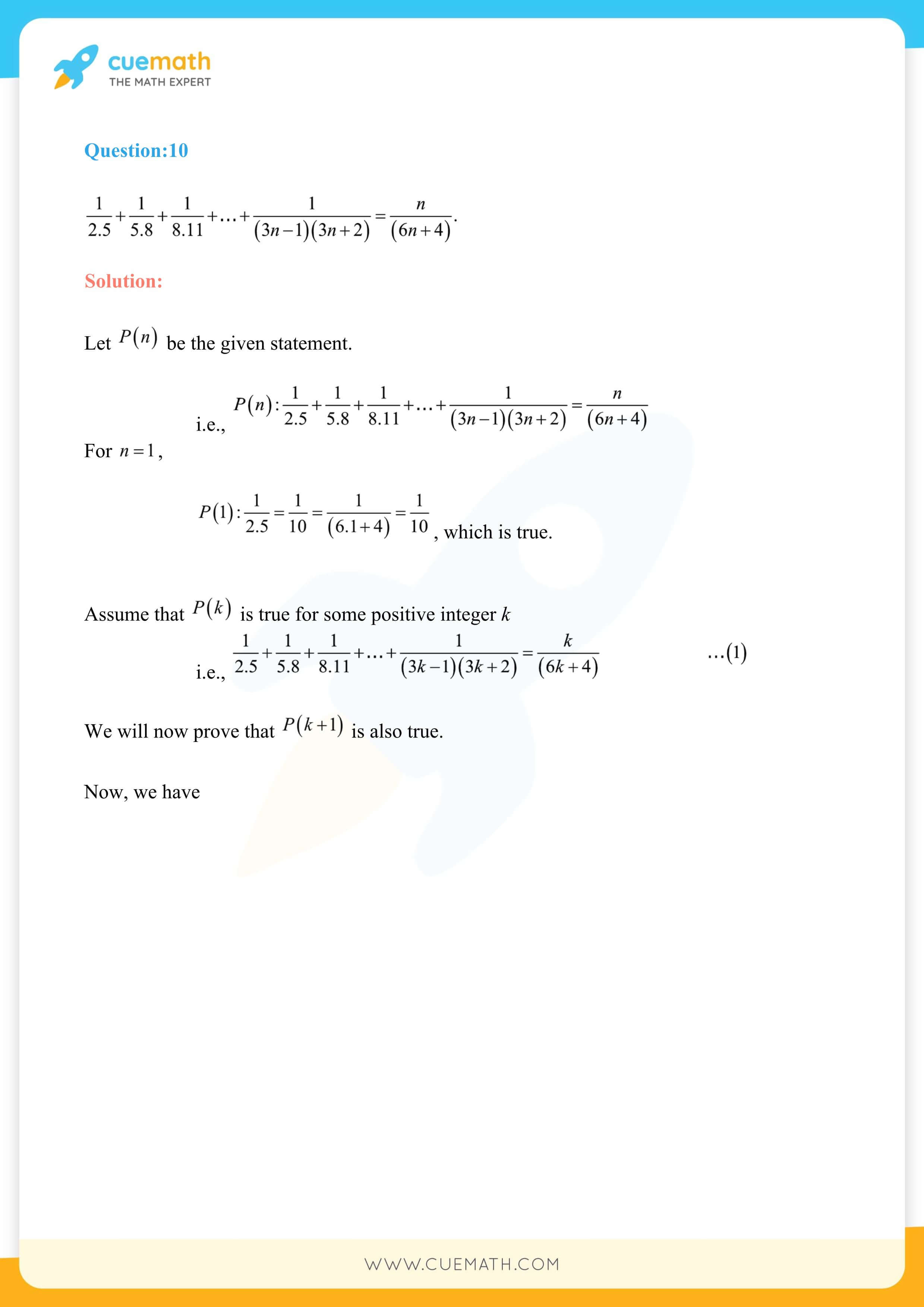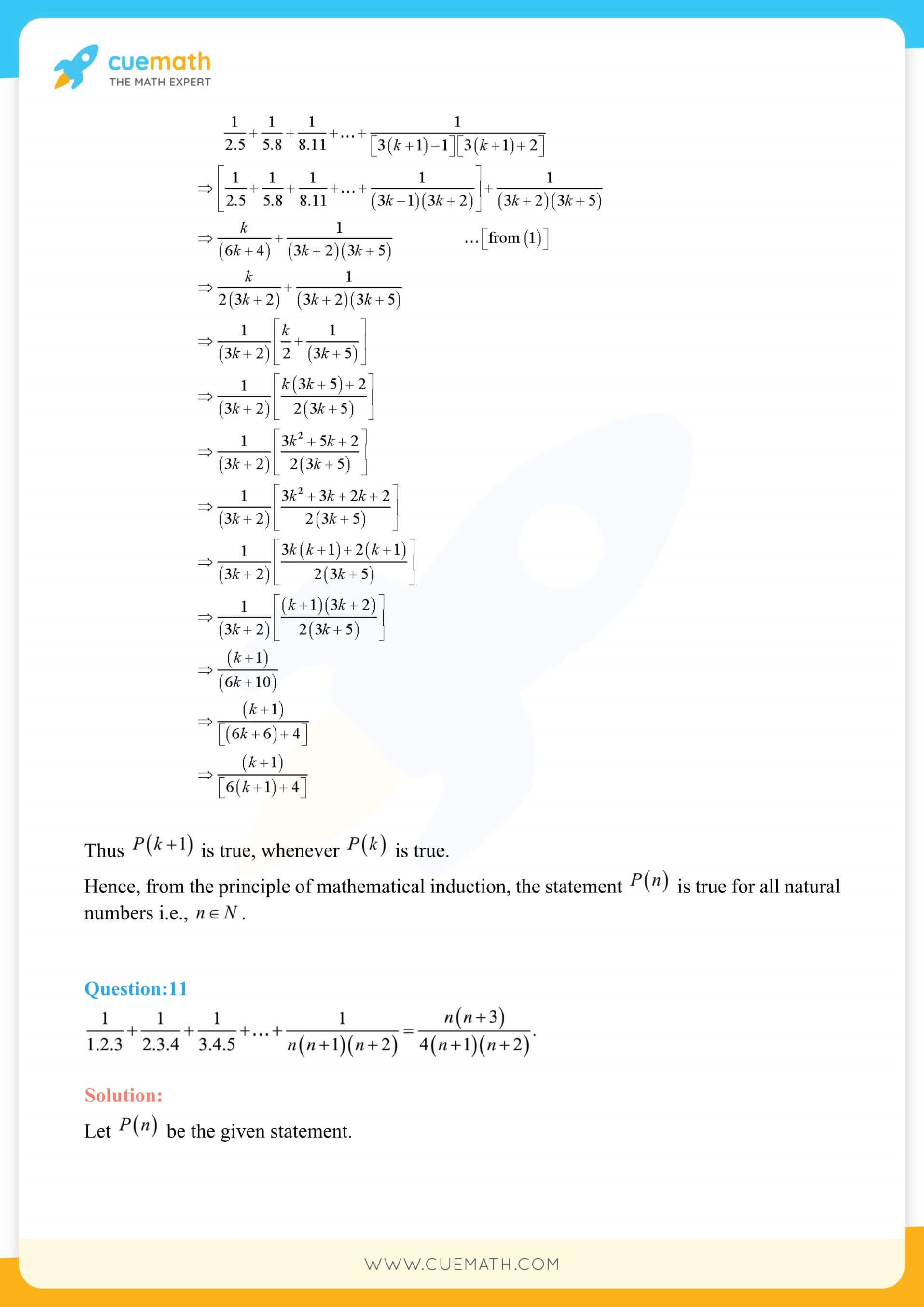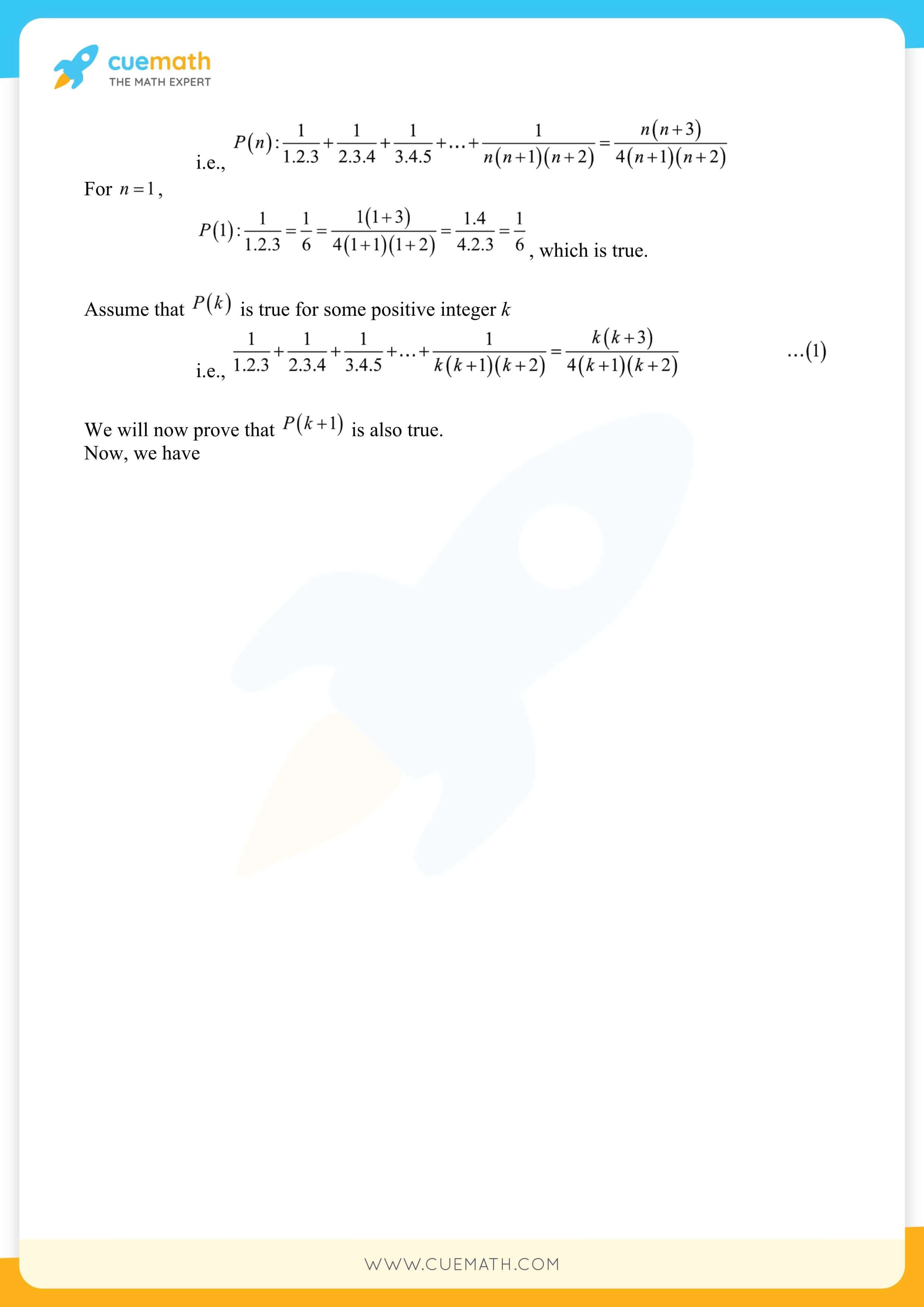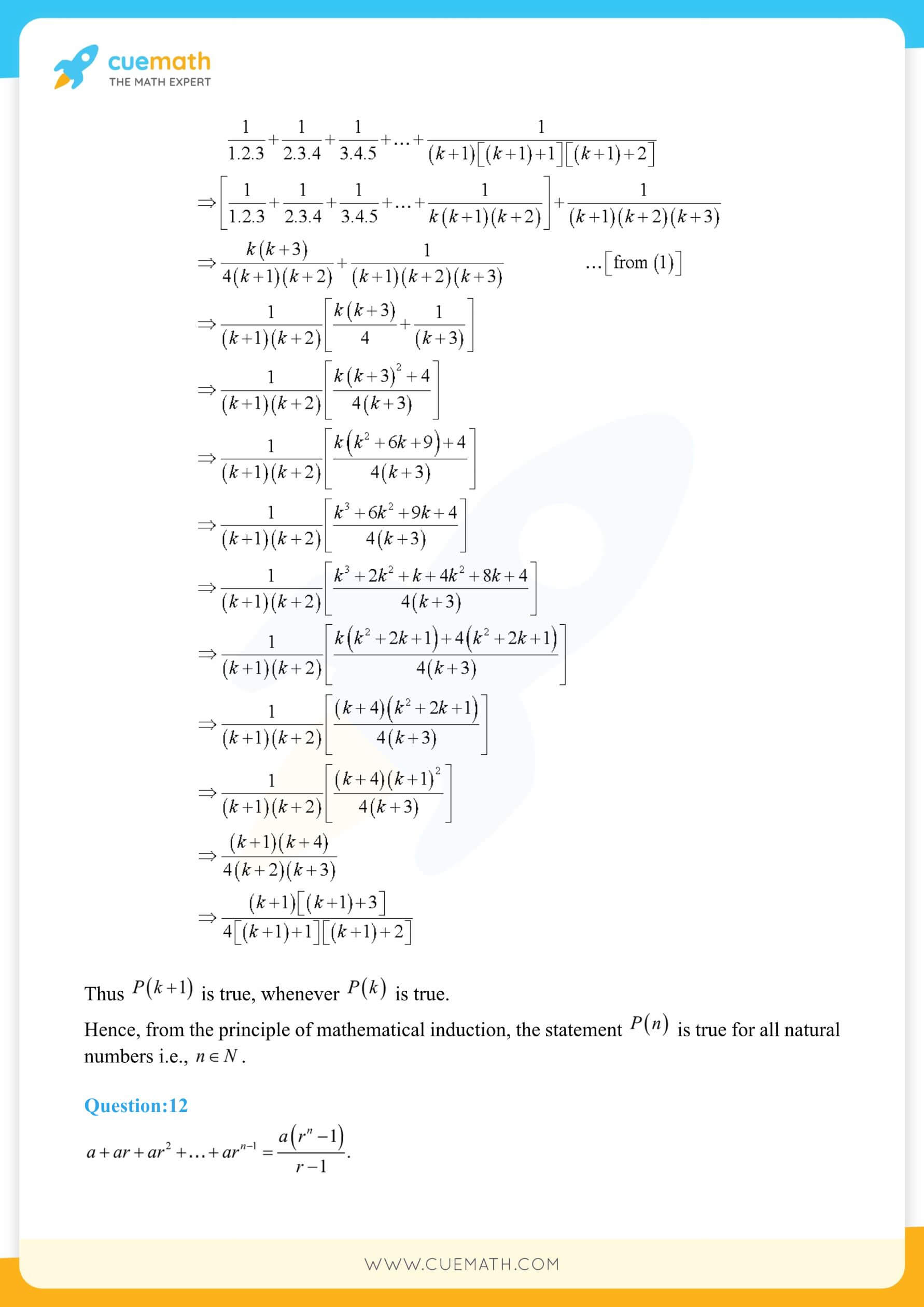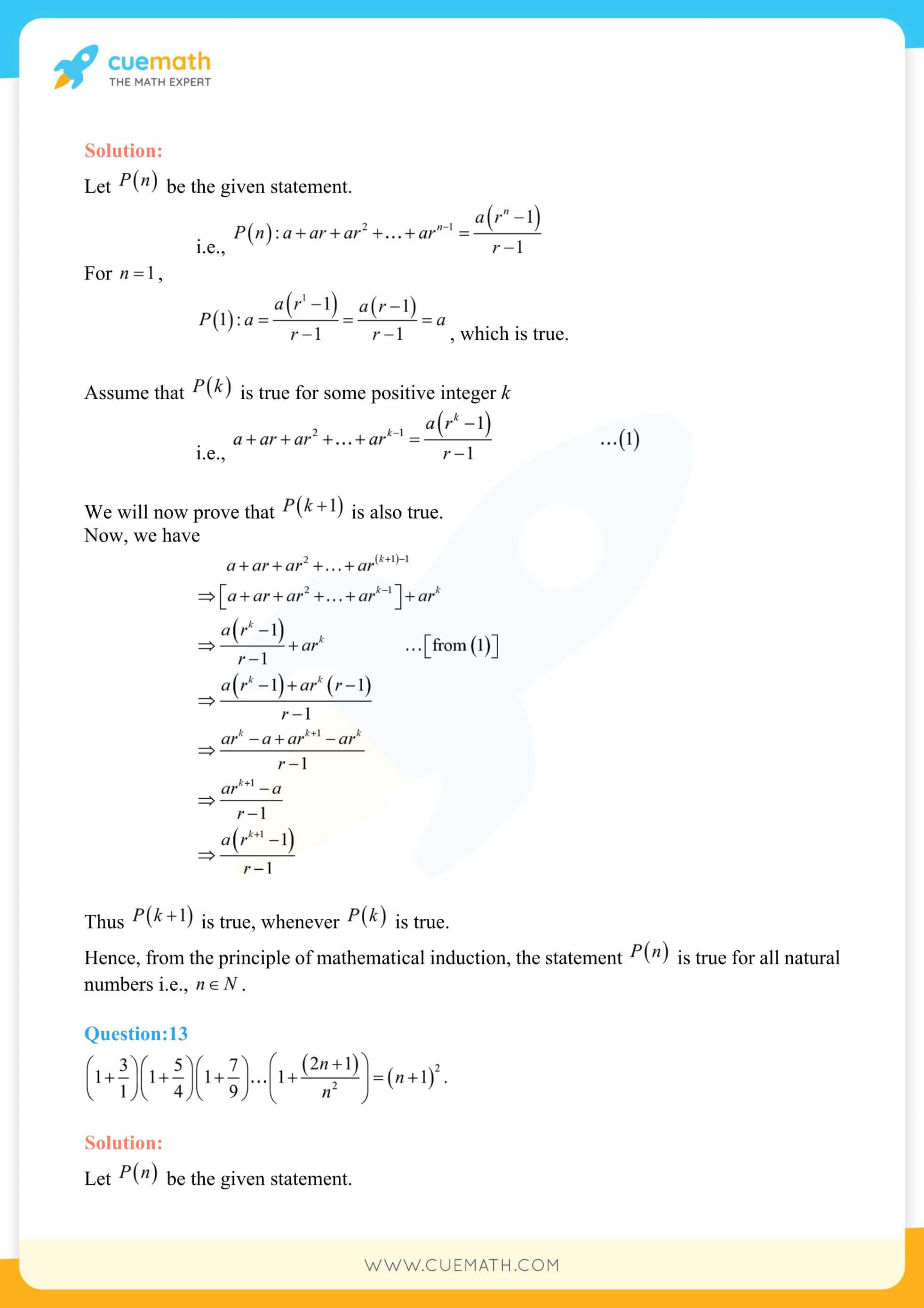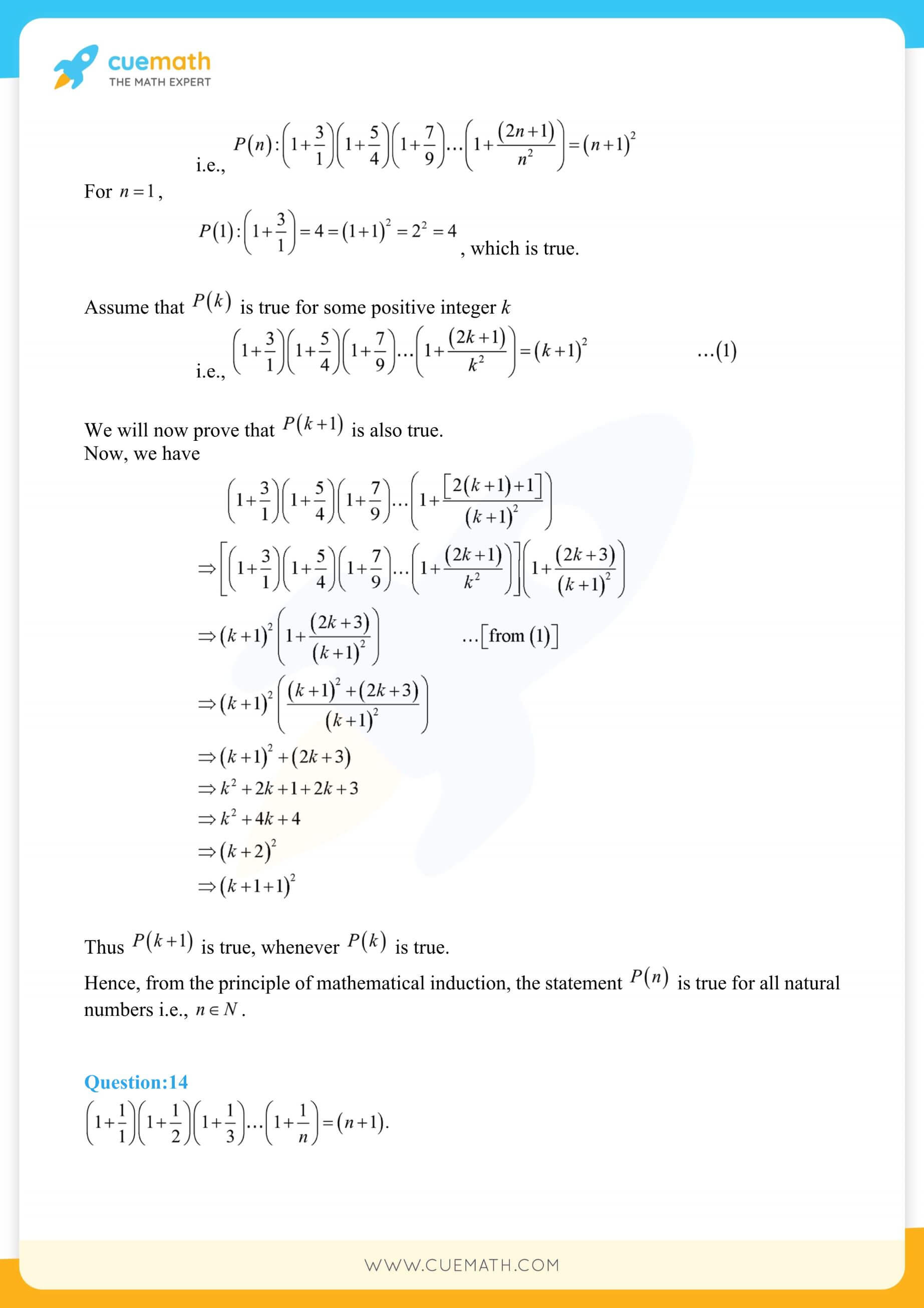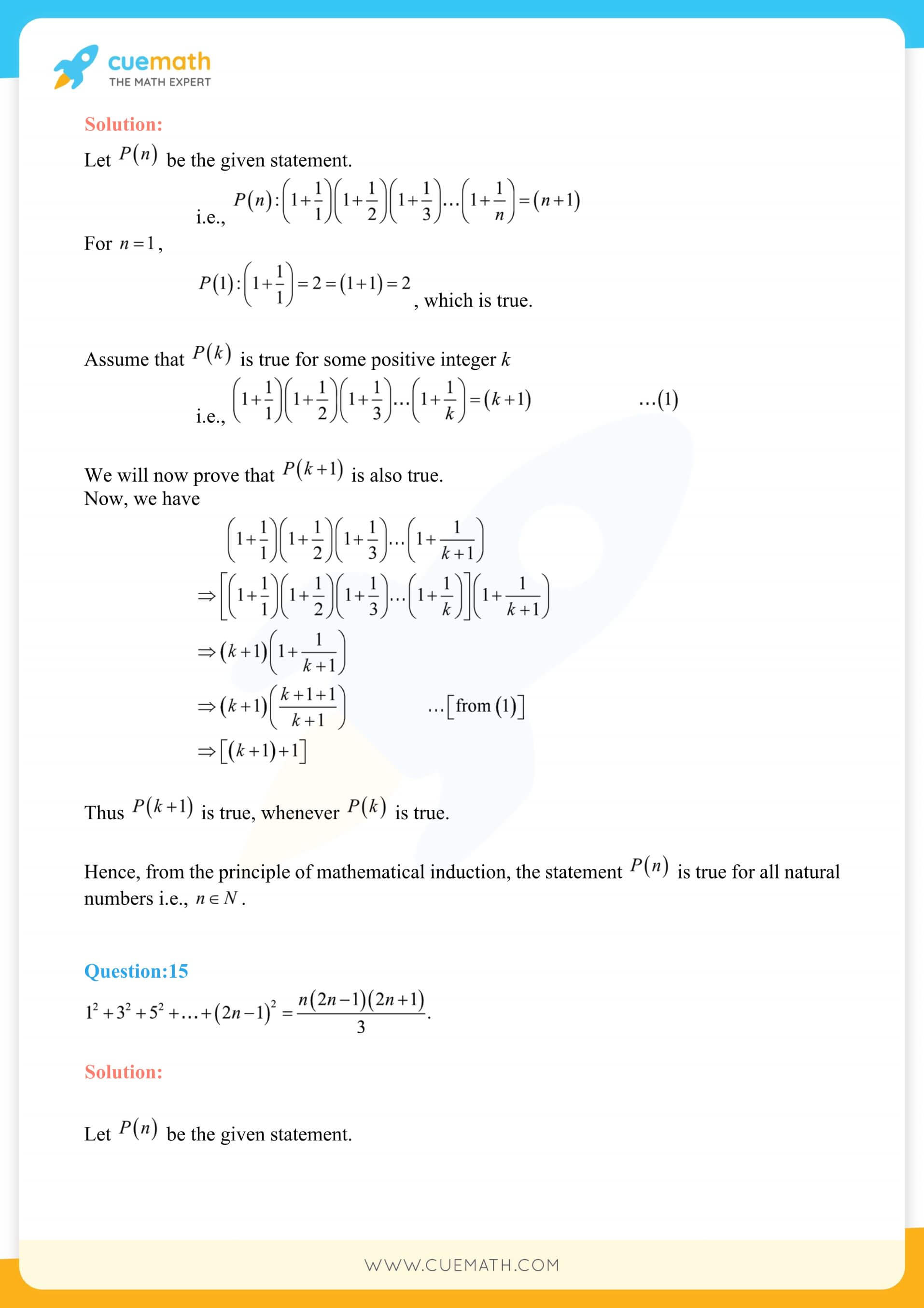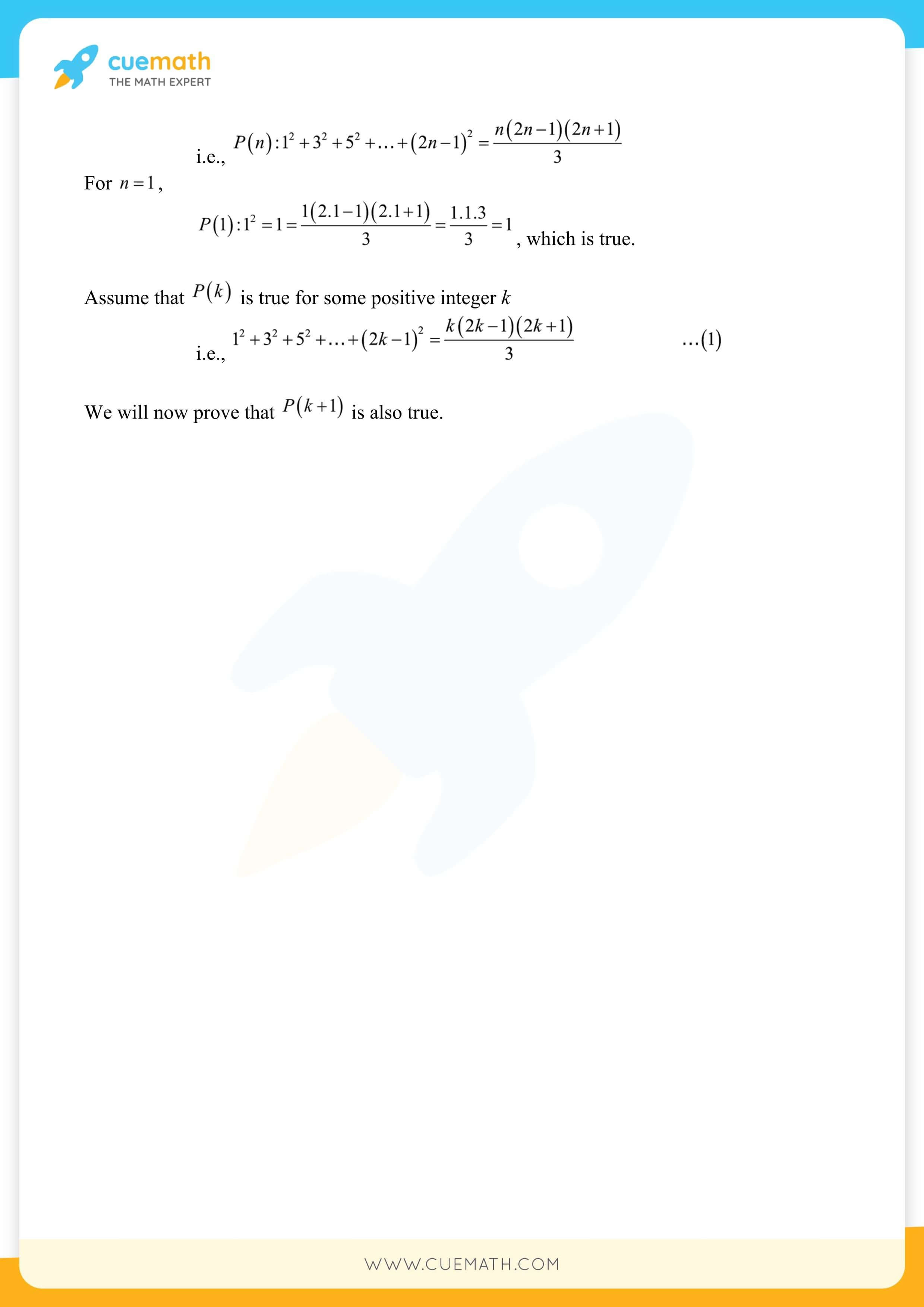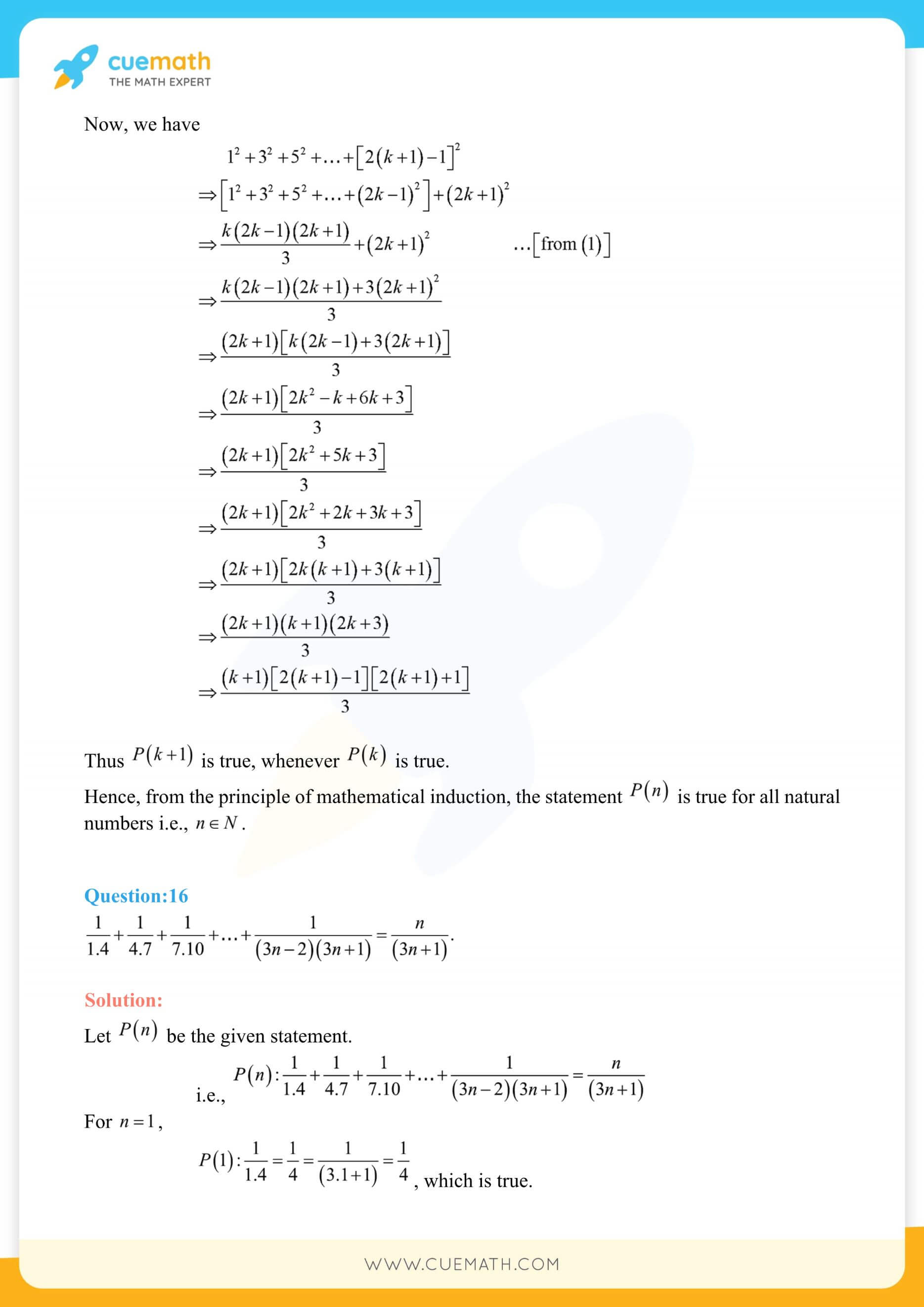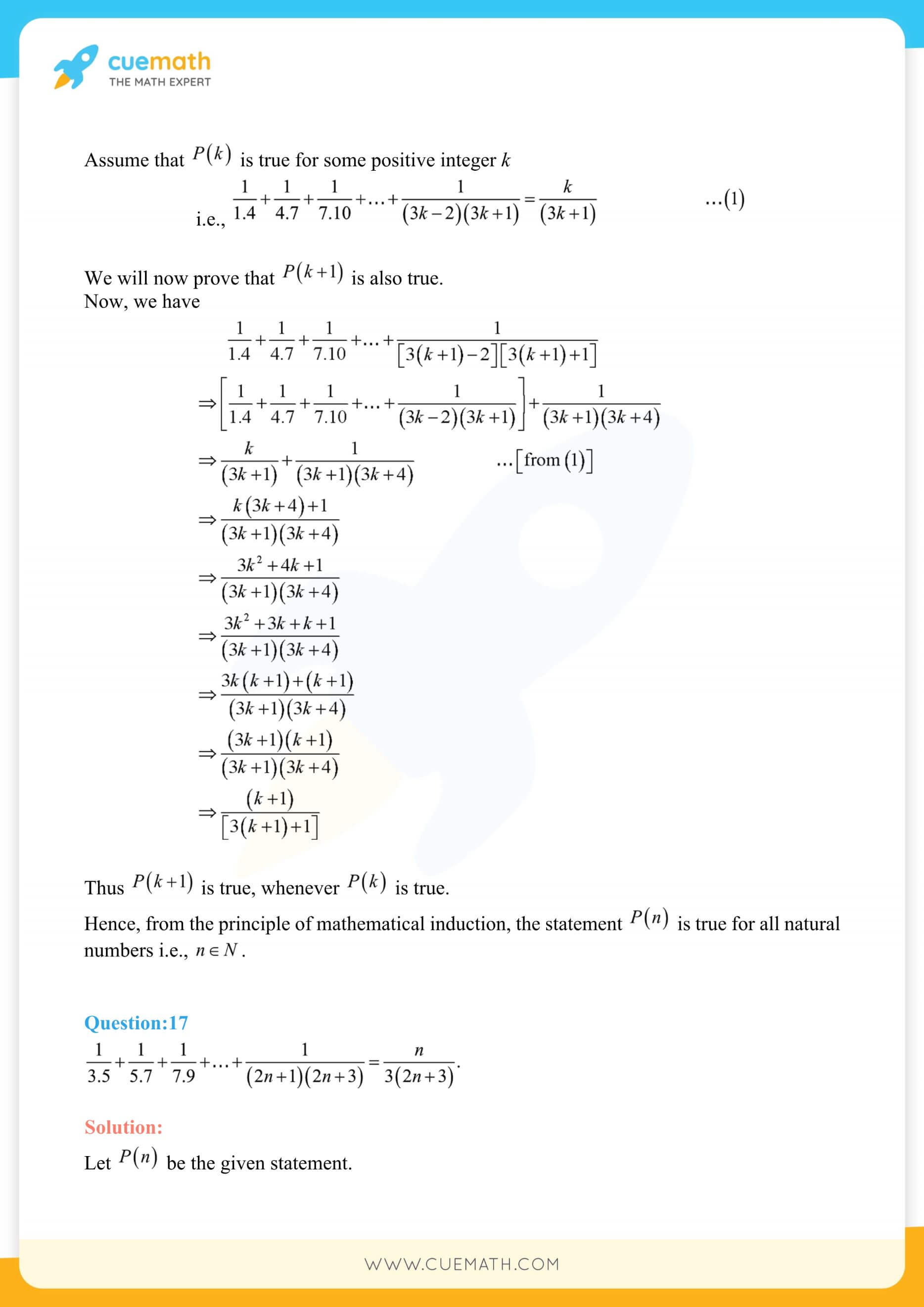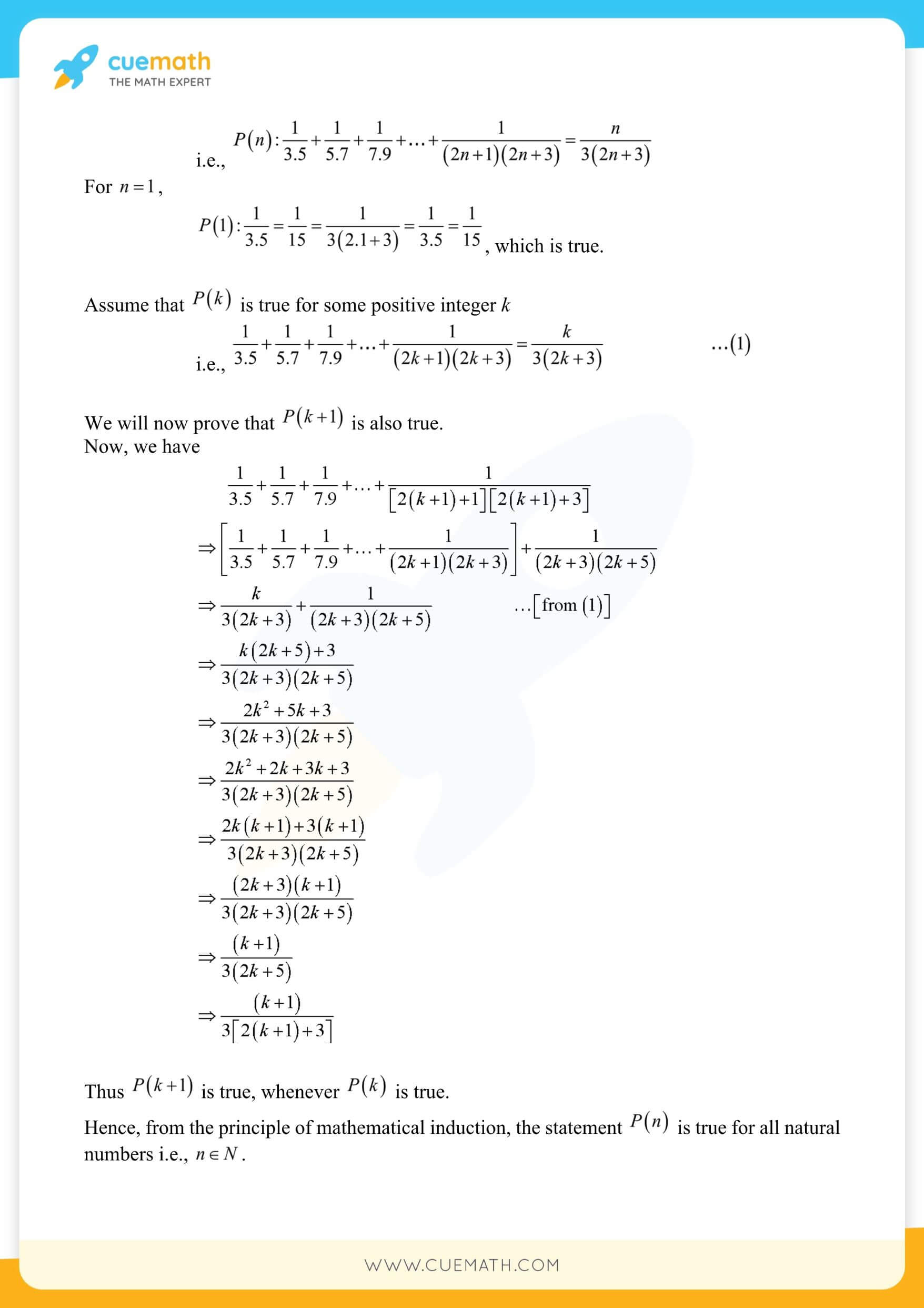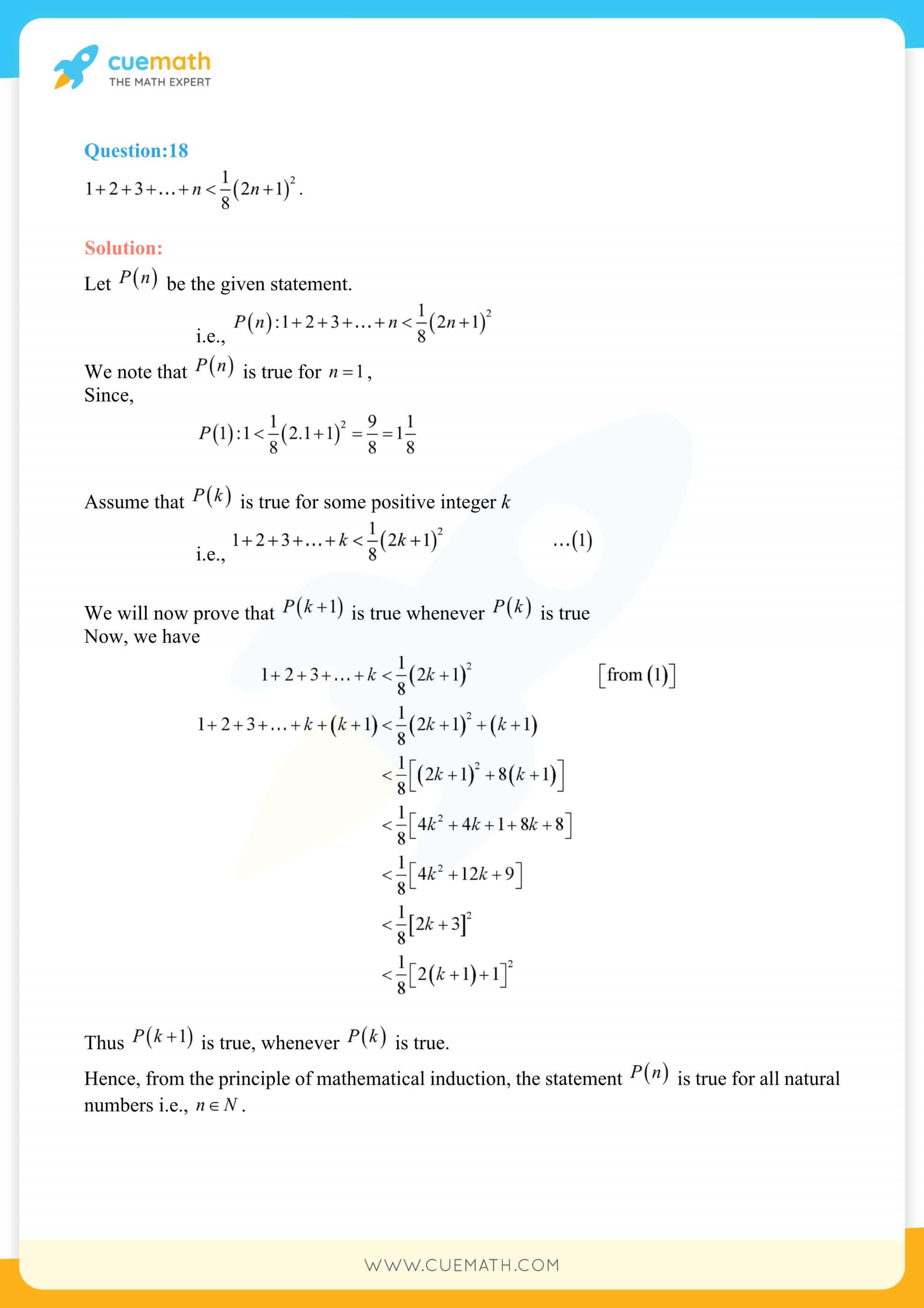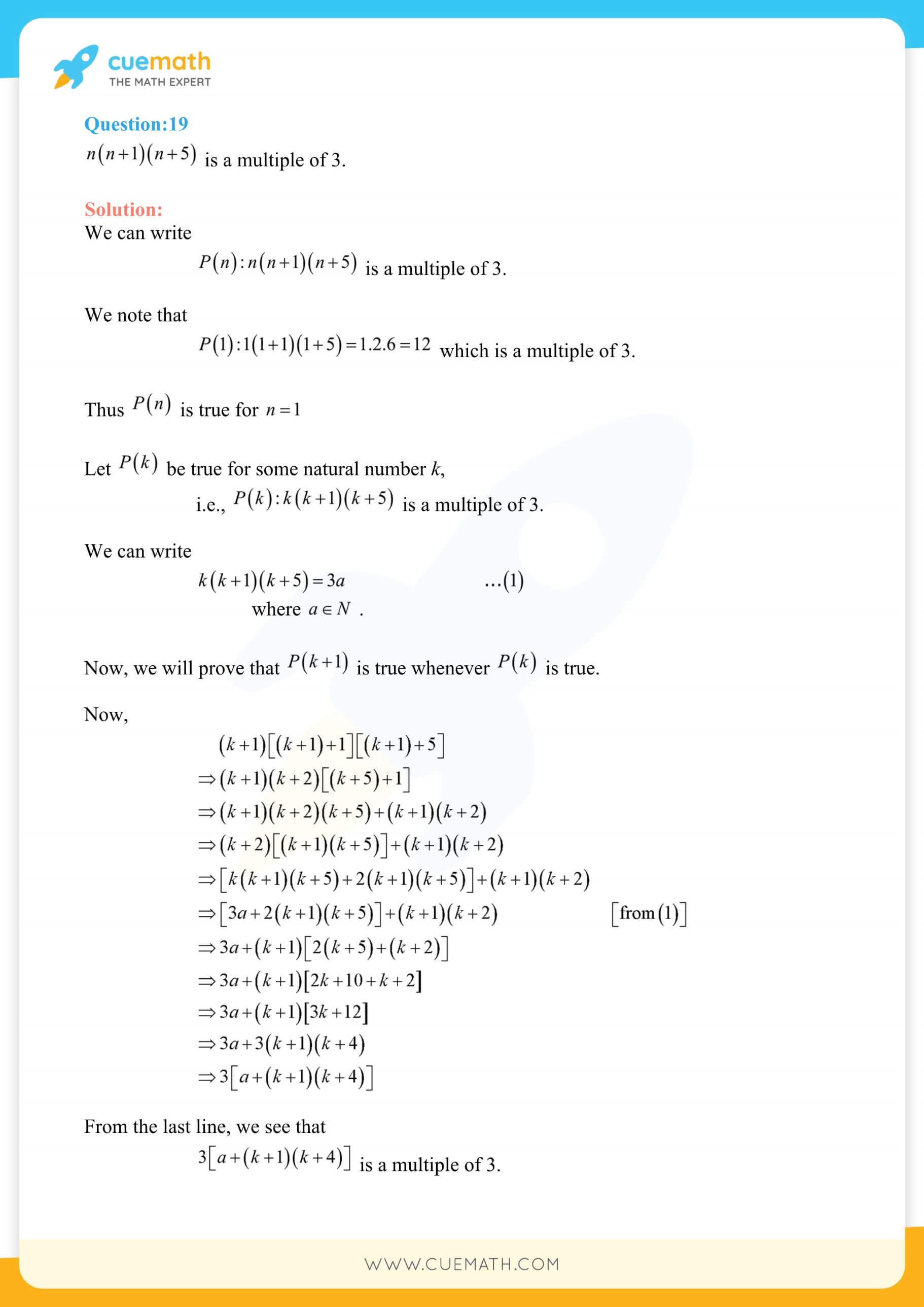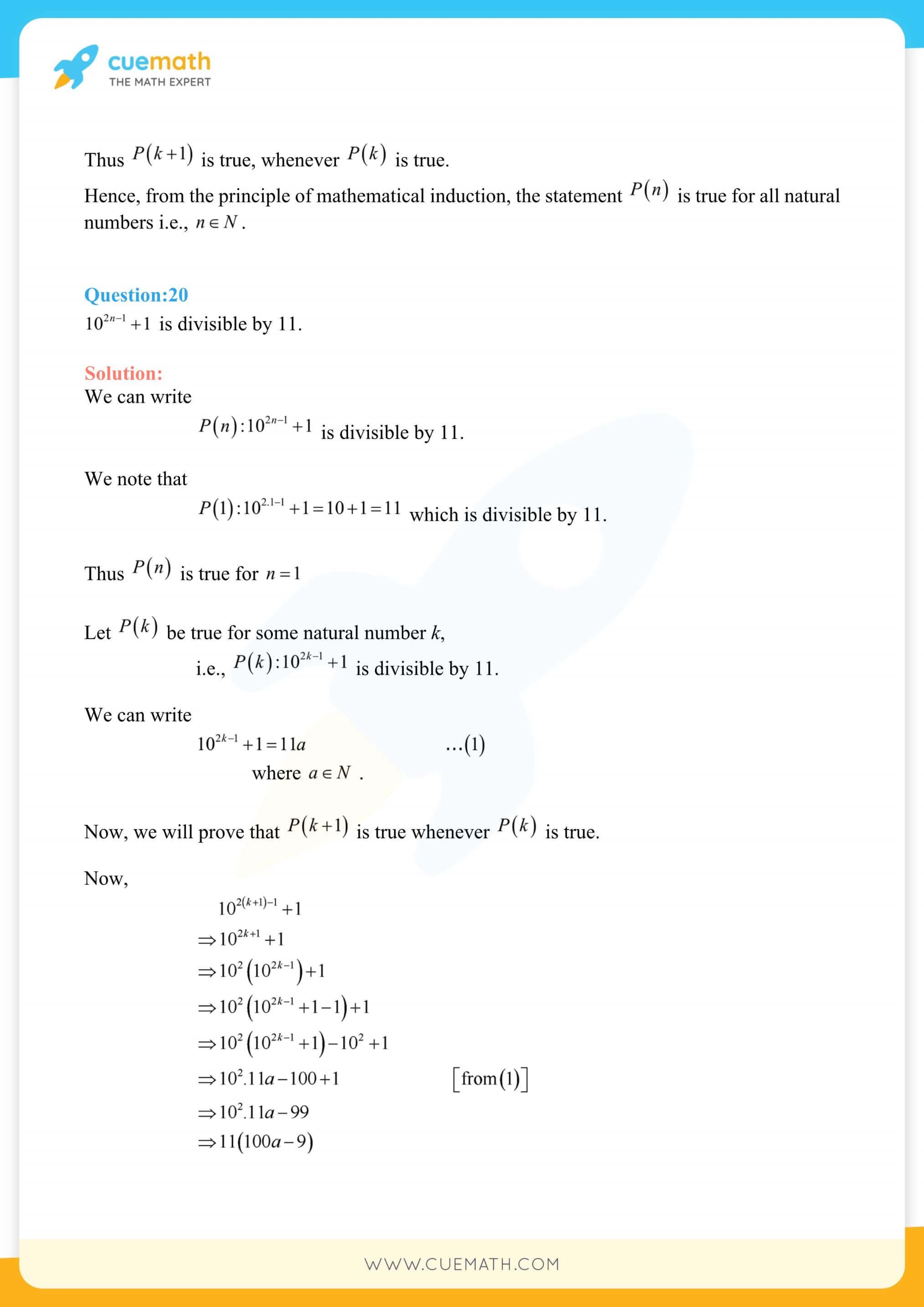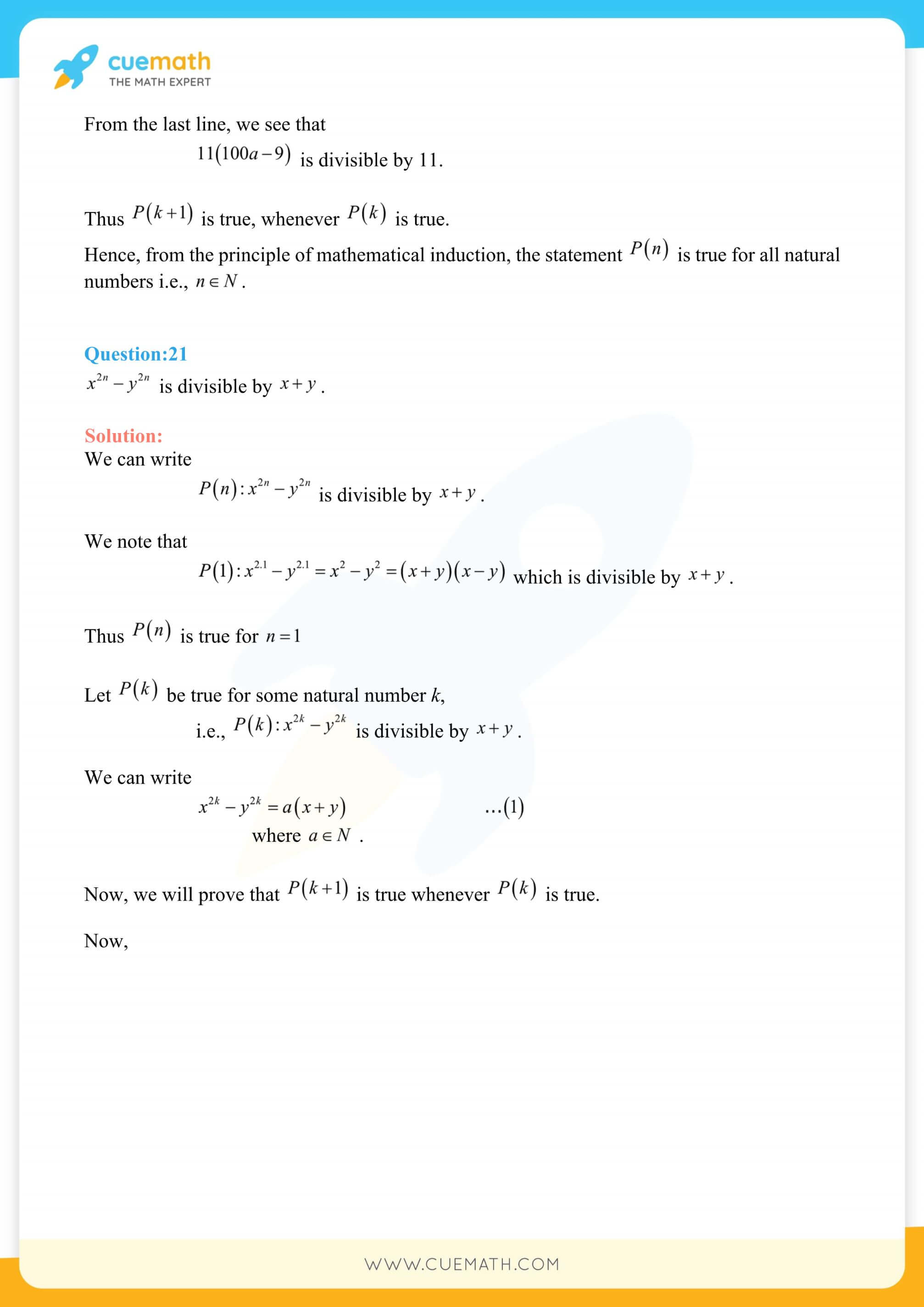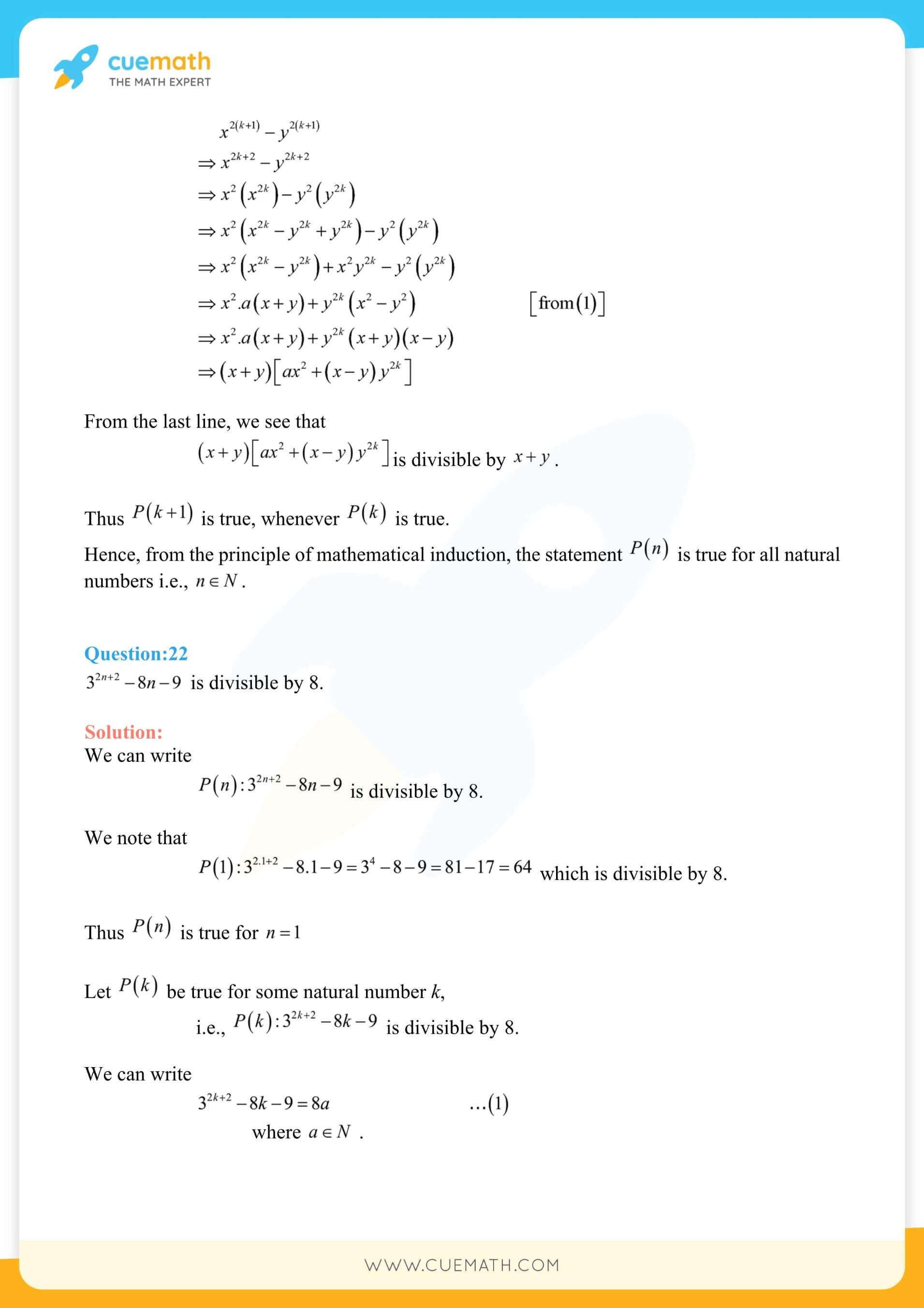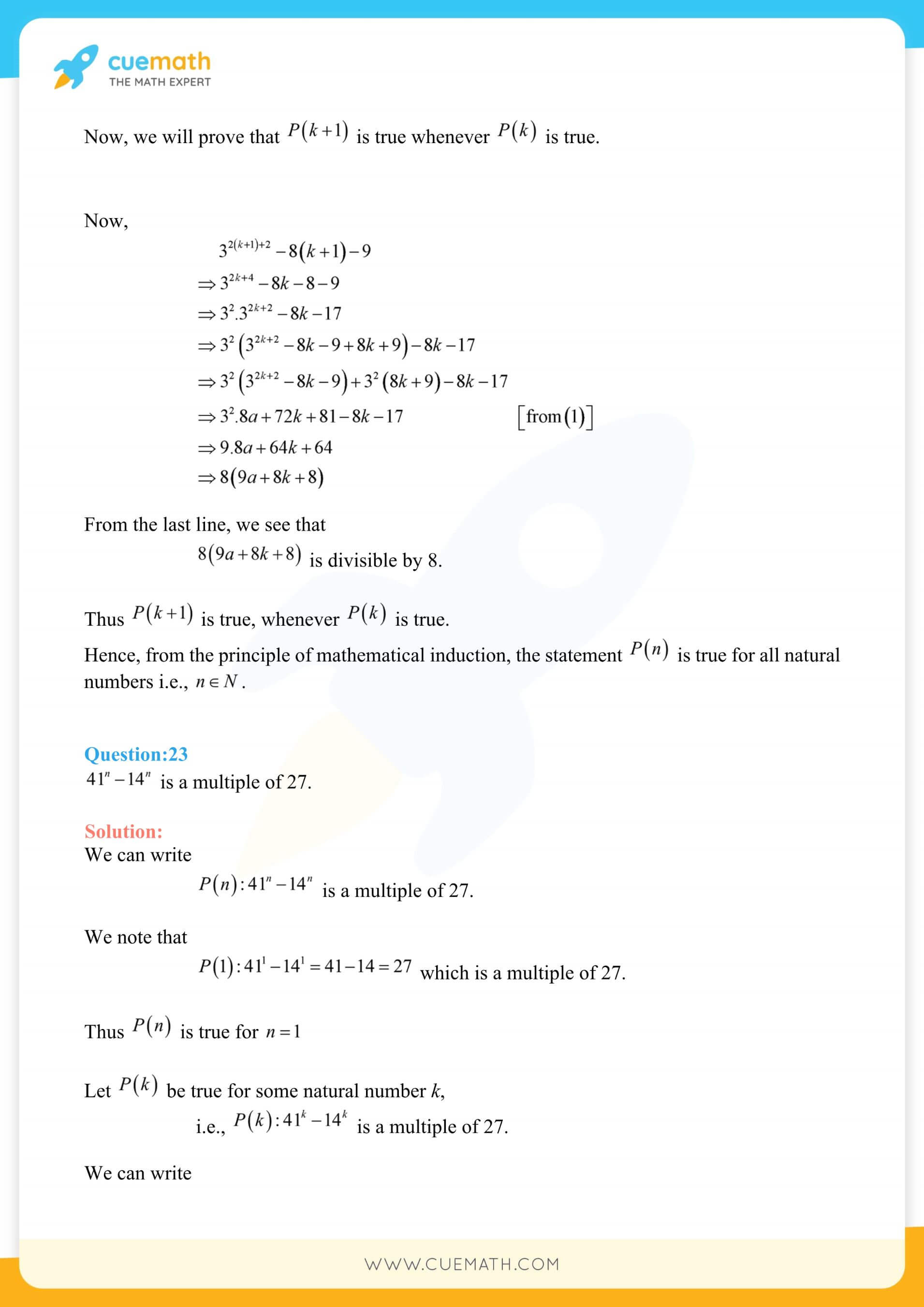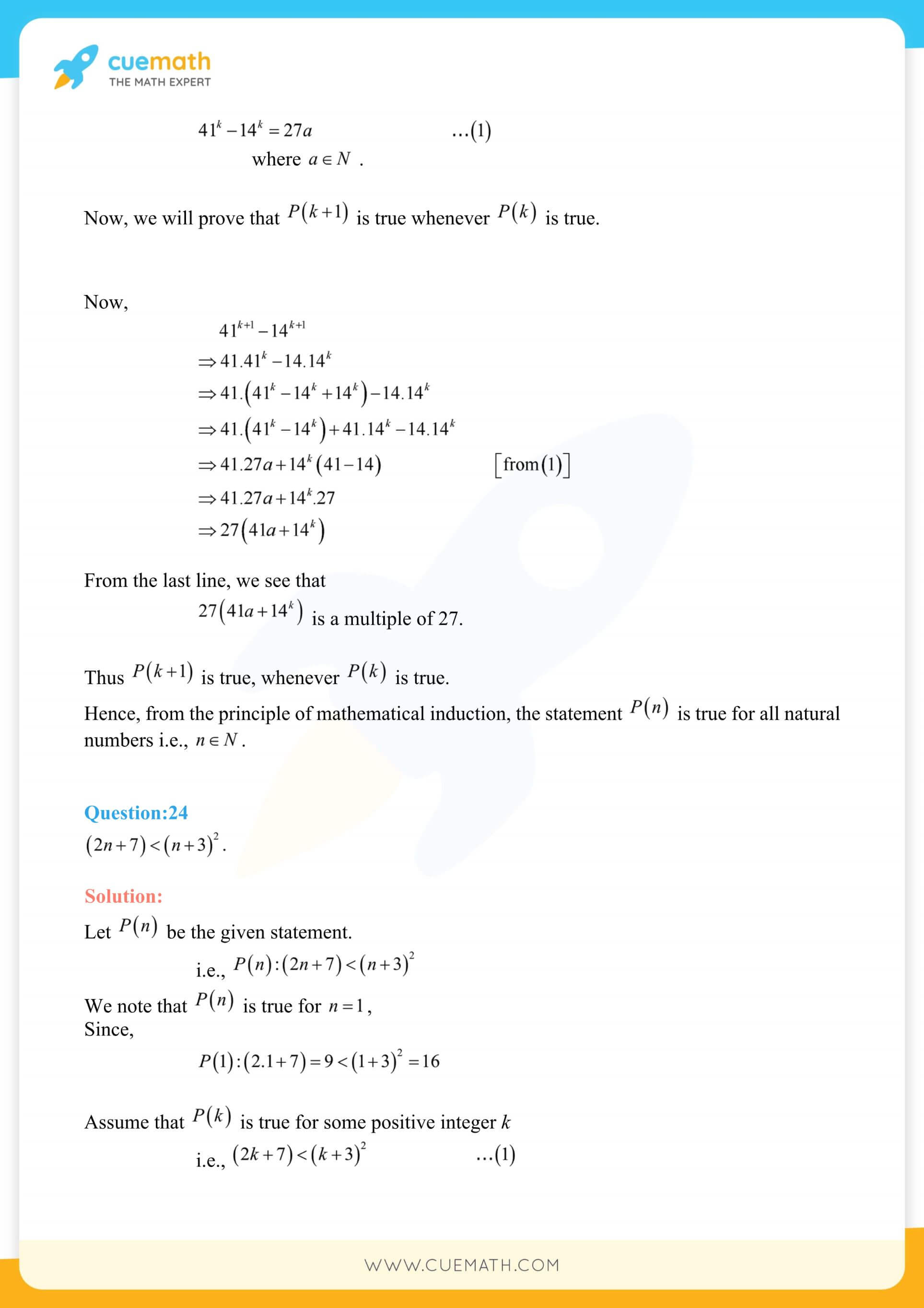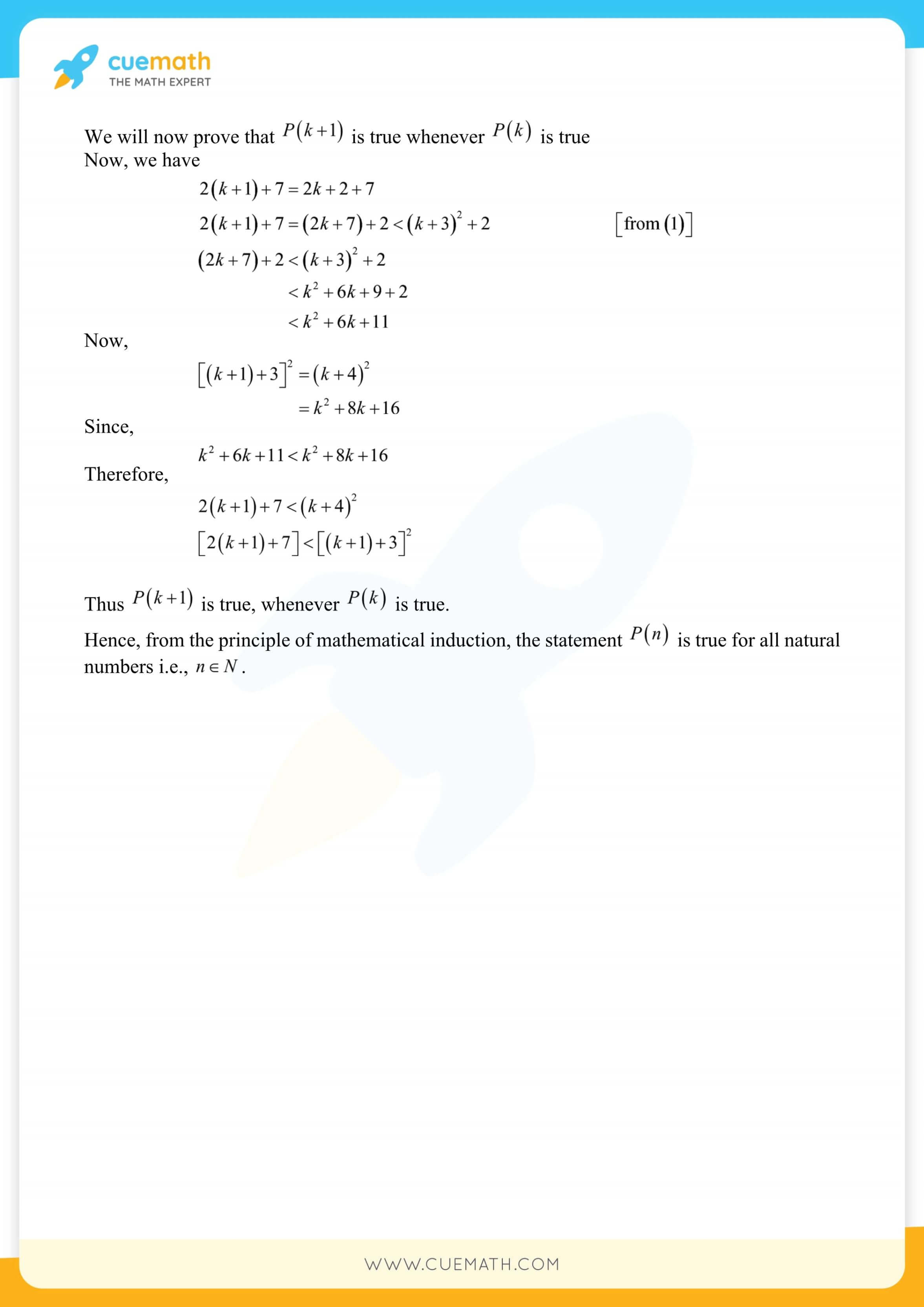 NCERT Solutions Class 11 Maths Chapter 4 Exercise 4.1 Tips
The problems discussed in NCERT solutions Class 11 Maths Chapter 4 Exercise 4.1, will enable students to learn mathematical skills to prove statements and theorems. Learning with these resources will improve the basic knowledge of kids to advance their skills for the future. Students should first try to solve the exercise by themselves and then refer to the solutions for clearing doubts. This will help them to gain an insight into the concepts that need more attention.
The students should also read the notes and definitions provided in these solutions. Learning with the sample problems and examples provided in the Class 11 Maths NCERT Solutions Chapter 4 is an easy way to establish a step-by-step understanding of each concept. Thoroughly reviewing all the terms, formulas, and methods provided in these solutions is also beneficial for exam preparation. The questions in the NCERT solutions Class 11 maths Chapter 4 Exercise 4.1 will help in building up the necessary logic and confidence in the students to approach any other problem in examinations with ease.
Download Cuemath NCERT Solutions PDF for free and start learning!
Math worksheets and
visual curriculum