Learn
Class 9 Imo Sample Papers
from a handpicked tutor in
LIVE 1-to-1
classes
IMO Sample Papers for Class 9
IMO sample papers for Class 9 are highly reliable resources to score higher in the math olympiad exam. With the help of the class 9 math olympiad sample papers, students gain excellent problem-solving skills to tackle challenging questions. The knowledge gained through these resources is crucial to develop the core foundation for higher math studies. Math Olympiad exam for Class 9 challenges students to use their critical thinking ability. The objective of this exam is to test the conceptual knowledge of students. By solving class 9 math olympiad sample papers students can gain understanding of all necessary key concepts. Additionally, it promotes the confidence of students' competitive challenges on various levels.
Maths Olympiad for Class 9-- Syllabus and Question Paper
Class 9 math olympiad syllabus is formulated to enhance the student's fundamental skills based on topics like coordinate geometry, polynomials, linear equations, and so on. The section-wise detailed IMO syllabus of Class 9 is as follows:
Section – 1: Verbal and Non-Verbal Reasoning.
Section – 2: Number Systems, Polynomials, Coordinate Geometry, Linear Equations in Two Variables, Introduction to Euclid's Geometry, Lines and Angles, Triangles, Quadrilaterals, Areas of Parallelograms and Triangles, Circles, Constructions, Heron's Formula, Surface Areas and Volumes, Statistics, Probability
Section – 3: The syllabus for this section is as per the topics provided in section–2.
Section – 4: This section covers higher-order thinking questions based on the topics incorporated in the syllabus of section – 2.
Students can refer to the IMO Sample problems for Class 9 provided below to get an idea of the type of questions covered in the IMO exam.
IMO Sample Papers (Class 9) Practice Questions
The ordinate of any point on x-axis is

____________.

(A) 0

(B) 1

(C) –1

(D) Any number

Find the remainder when p(y) = y3 + y2 + 2y + 3 is divided by y + 2.

(A) 1

(B) 4

(C) –5

(D) 3
b >
Class 9 IMO Sample Papers- Pattern and Marking Scheme
Students can understand the marking scheme of the IMO exam paper by going through the IMO sample papers for Class 9. It enables students to plan their studies strategically by knowing the exam pattern and marks per topic. Here are the details of topic-wise marking schemes of the IMO exam:
Topic/ Section

Marks per Question

No. of Questions

Total Marks

Logical Reasoning

1

15

15

Mathematical Reasoning

1

20

20

Everyday Mathematics

1

10

10

Achievers Section

3

5

15

Grand Total

50

60
Benefits of Solving IMO Sample Papers for Class 9 Students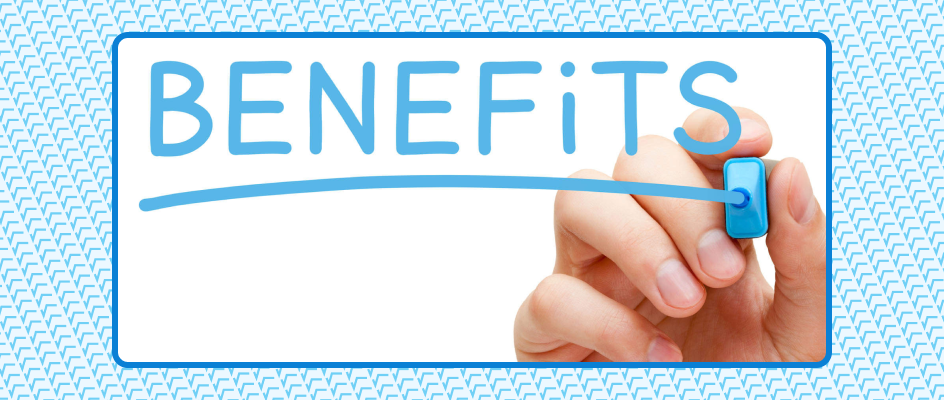 Solving IMO sample papers for class 9 enables students to score better through a well-planned preparation strategy.
Class 9 Math Olympiad sample papers are created to strengthen the knowledge of core concepts required for critical problem-solving.
IMO Sample Papers for Class 9 are designed to suit the curriculum of various national and international boards. Thus, practicing them is highly advantageous for students to perform well academically.
IMO sample papers for Class 9 will help students to strategize their preparation smartly, saving valuable time and effort.
Download the latest IMO sample papers for class 9 from below:
Steps to download IMO Sample Papers for Class 9
Math Olympiad sample papers for Class 9 are available in the form of PDFs which can be downloaded by following the steps mentioned below.
Select the Class 9 IMO sample paper pdf link provided on the page.
Once you click on the link a popup window populates. Enter your phone number and click on the "Get OTP" button.
Enter the OTP received to download the Class 9 maths olympiad sample papers.
Students can book a free demo session with Cuemath to start their IMO preparation.
Tips to Prepare with IMO Sample Papers for Class 9
It is recommended that the students should understand the complete IMO syllabus before preparing with class 9 IMO sample papers.
Students must check the mark distribution and question placement of class 9 IMO exam through these sample papers.
Practicing IMO sample papers for class 9 is helpful in smartly covering the whole IMO syllabus. Thus it is highly recommended that the students must practice a lot of these sample papers.
Students should solve the math olympiad problems provided in these sample papers within a set time to learn time management skills. Solving complex problems within a set time will allow students to prepare better.
Answer keys provided with the class 9 IMO sample papers are handy for students to verify their answers and improve their mistakes. Students must try to rectify their errors by carefully checking for correct answers.
FAQs on IMO Class 9 Sample Papers
Where to get IMO Sample Paper for Class 9?
To get the IMO sample paper for Class 9 students should follow the following steps.
Click on the option to download the IMO sample paper for class 9.

You will get a pop-up to enter your phone number.
Provide the phone number to receive OTP.
Enter OTP to download the sample paper.
Where to find correct answers for questions covered in Class 9 IMO sample papers?
Students can find the correct answers to questions covered in Class 9 IMO sample papers by referring to the answer key provided with these sample papers. IMO sample papers for class 9 come with a readily available answer key that consists of answers to each question to help students to evaluate their performance.
What are the advantages of solving Math Olympiad sample papers for Class 9?
There are many advantages of solving math olympiad sample papers for Class 9. Some of these are listed below:
Students can attain a deep understanding of the important question.
Sample papers provide a hint of the sections in the IMO exam.
It conveys the basic conception of the kind of problems covered under each section.
Students can surmise what is expected from the IMO question paper.
It provides a hint about the complexity level of the IMO exam.
When are Class 9 IMO results declared?
The IMO exam results are declared within eight weeks of the exam. These results are delivered to the concerned schools and are also made live on the SOF website. Students can download their results by visiting the result page of SOF.
Is there any negative marking in the Class 9 IMO exam?
There is no negative marking for wrong answers in the Class 9 IMO exam. The test is based on objective-type questions asked from four sections. Questions provided in each section are compulsory and there is no internal choice given between them.
Download FREE Study Materials
Math worksheets and
visual curriculum