Learn
Ncert All Solutions
from a handpicked tutor in
LIVE 1-to-1
classes
NCERT Solutions Class 11 Maths Chapter 3 Exercise 3.3 Trigonometric Functions
NCERT Solutions for Class 11 Maths Chapter 3 Exercise 3.3 Trigonometric Functions is heavily based on formulas. In previous classes, children were just introduced to the expression of a trigonometric function. Using these basic concepts new trigonometry formulas are derived. Kids need to not only understand the origins of such formulas but also apply them to simplify tough sums. They also learn to apply the formula based on these functions to prove trigonometric identities. This exercise consists of questions based on trigonometric functions of sum and difference of two angles. Trigonometric Functions express the relation between the angle of a right-angled triangle to the ratio of the side's length. Learning trigonometric functions is important, so NCERT solutions Class 11 maths Chapter 3 Exercise 3.3 has multiple questions, examples, and illustrations explaining this topic.
The trigonometric concepts explained in these solutions are proficient for clearing all doubts. These solutions are an excellent way to derive error-free learning. They also help students to excel in exams and higher-level competitive studies. There are a total of 25 sums that range from intermediate to tough that see the use of these formulas as well as a child's ability to comprehend questions. Class 11 Maths NCERT Solutions Chapter 3 Exercise 3.3 is available in a scrollable PDF format that students can download by clicking on the link below.
☛ Download NCERT Solutions Class 11 Maths Chapter 3 Exercise 3.3
Exercise 3.3 Class 11 Chapter 3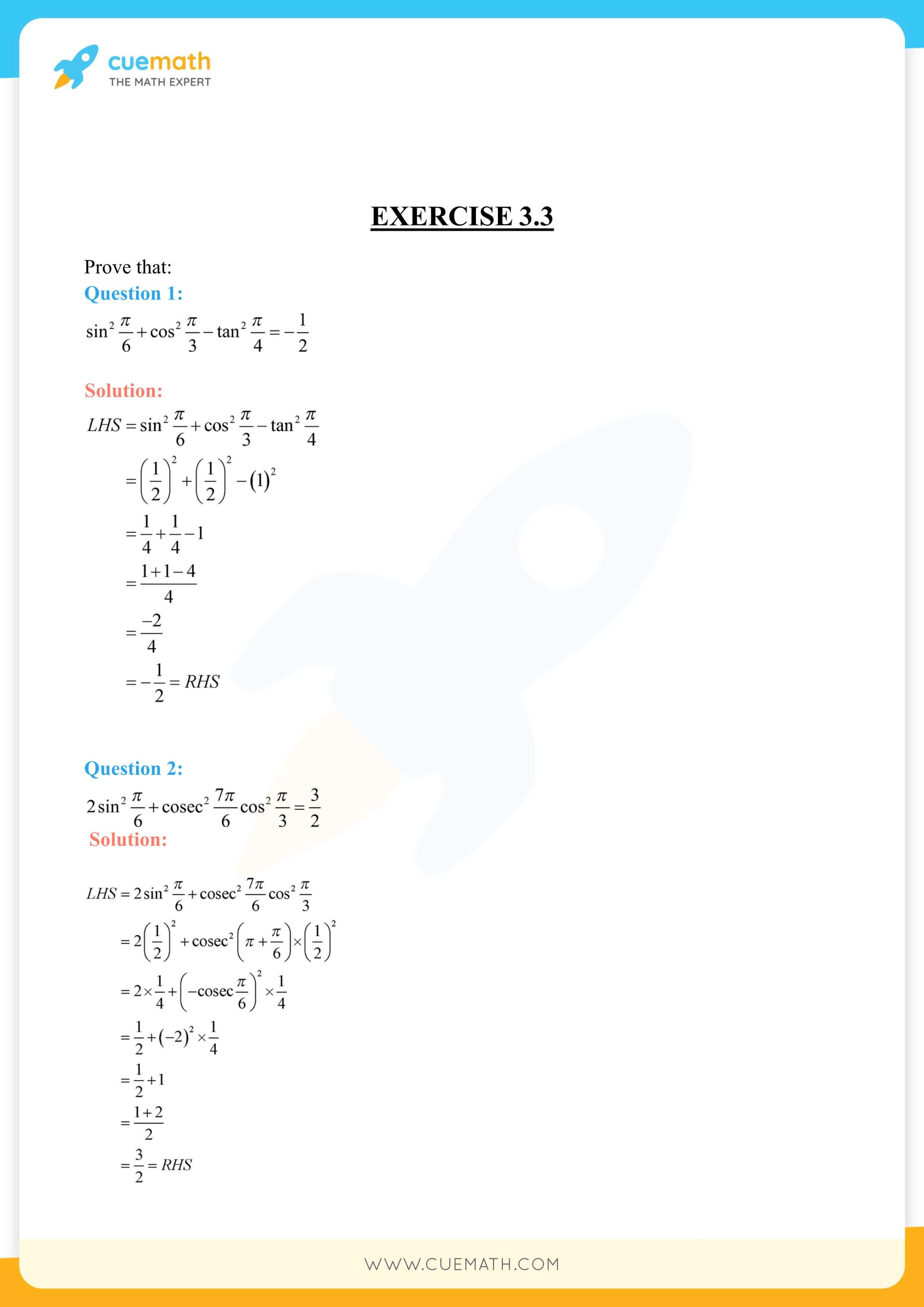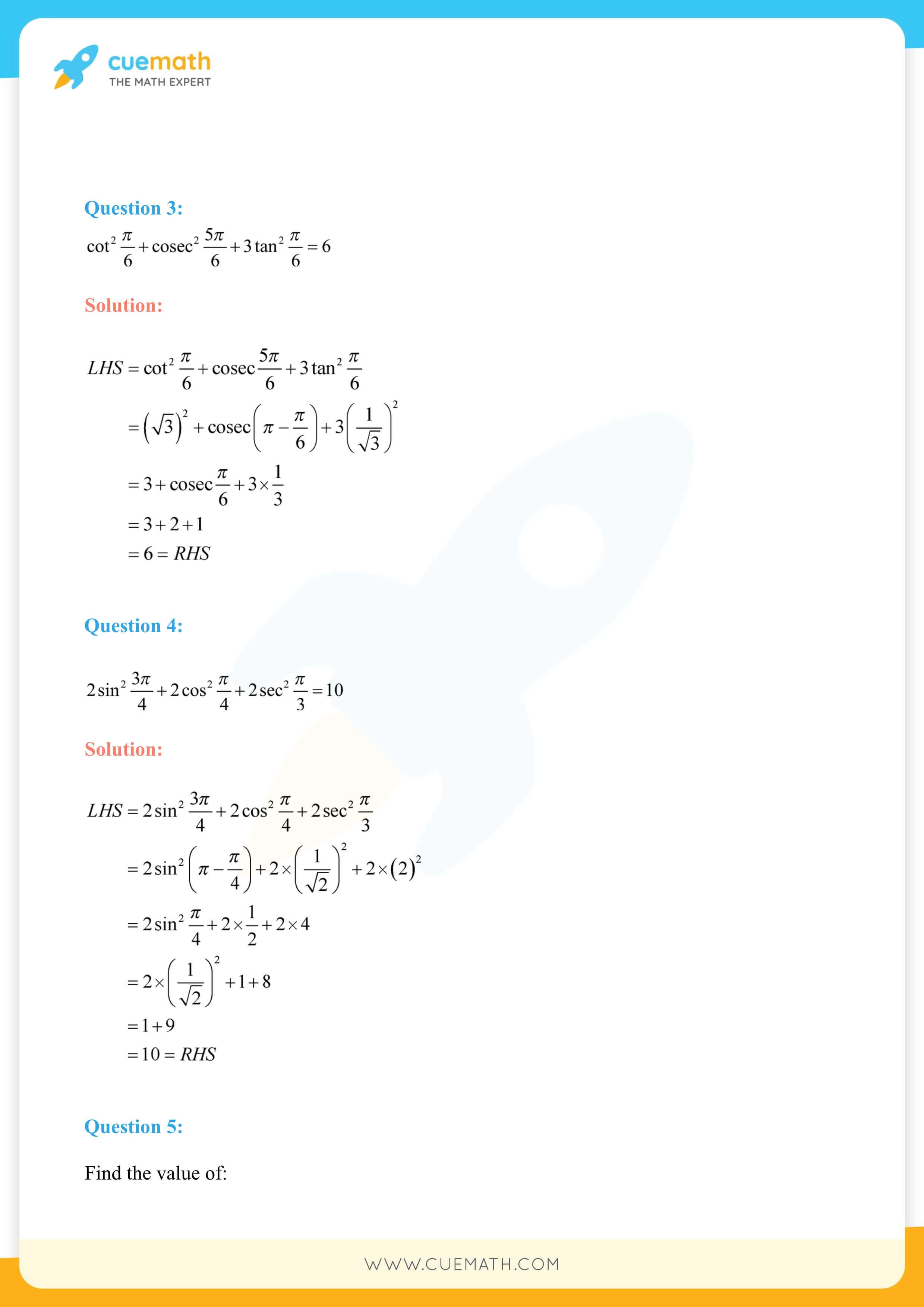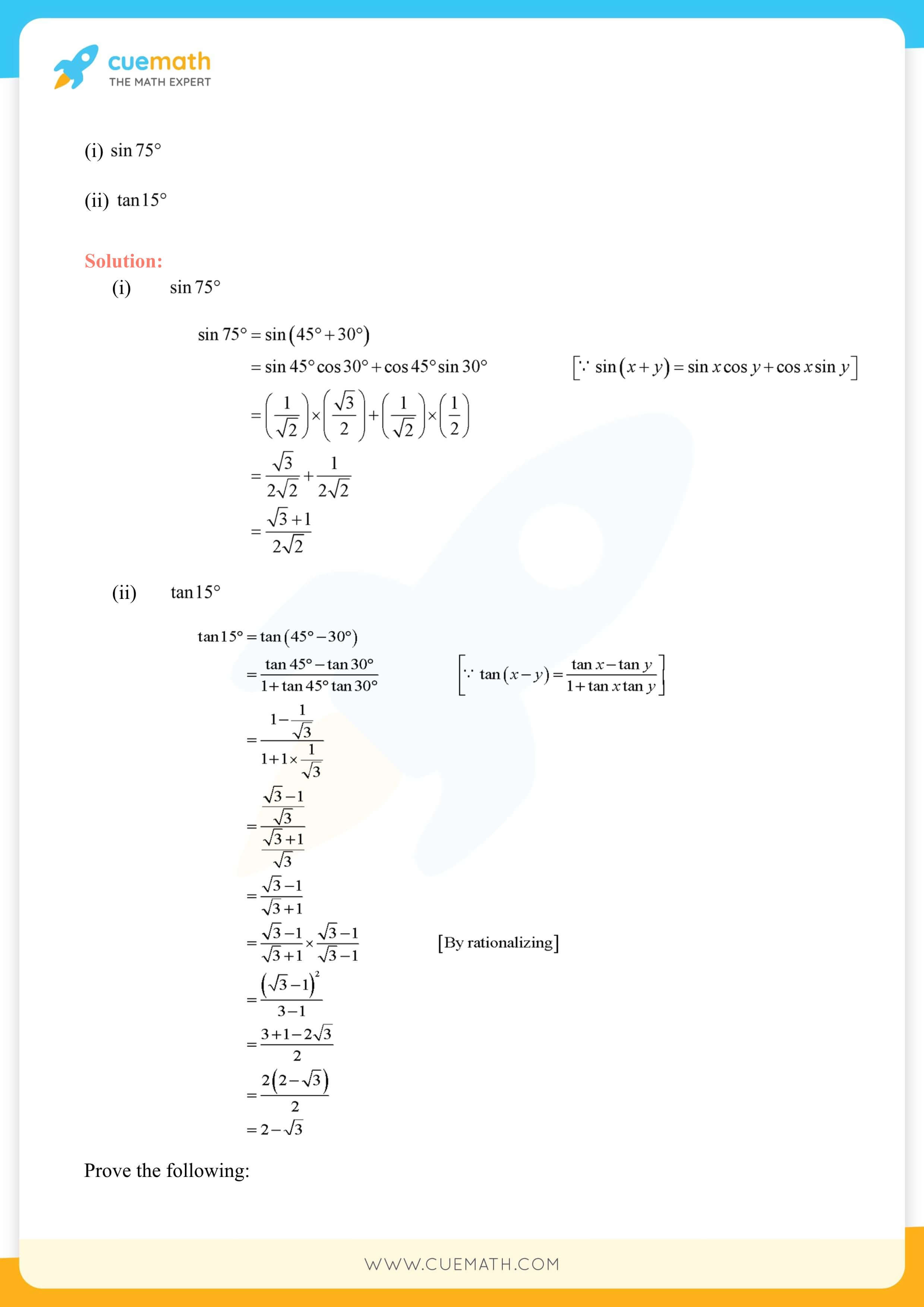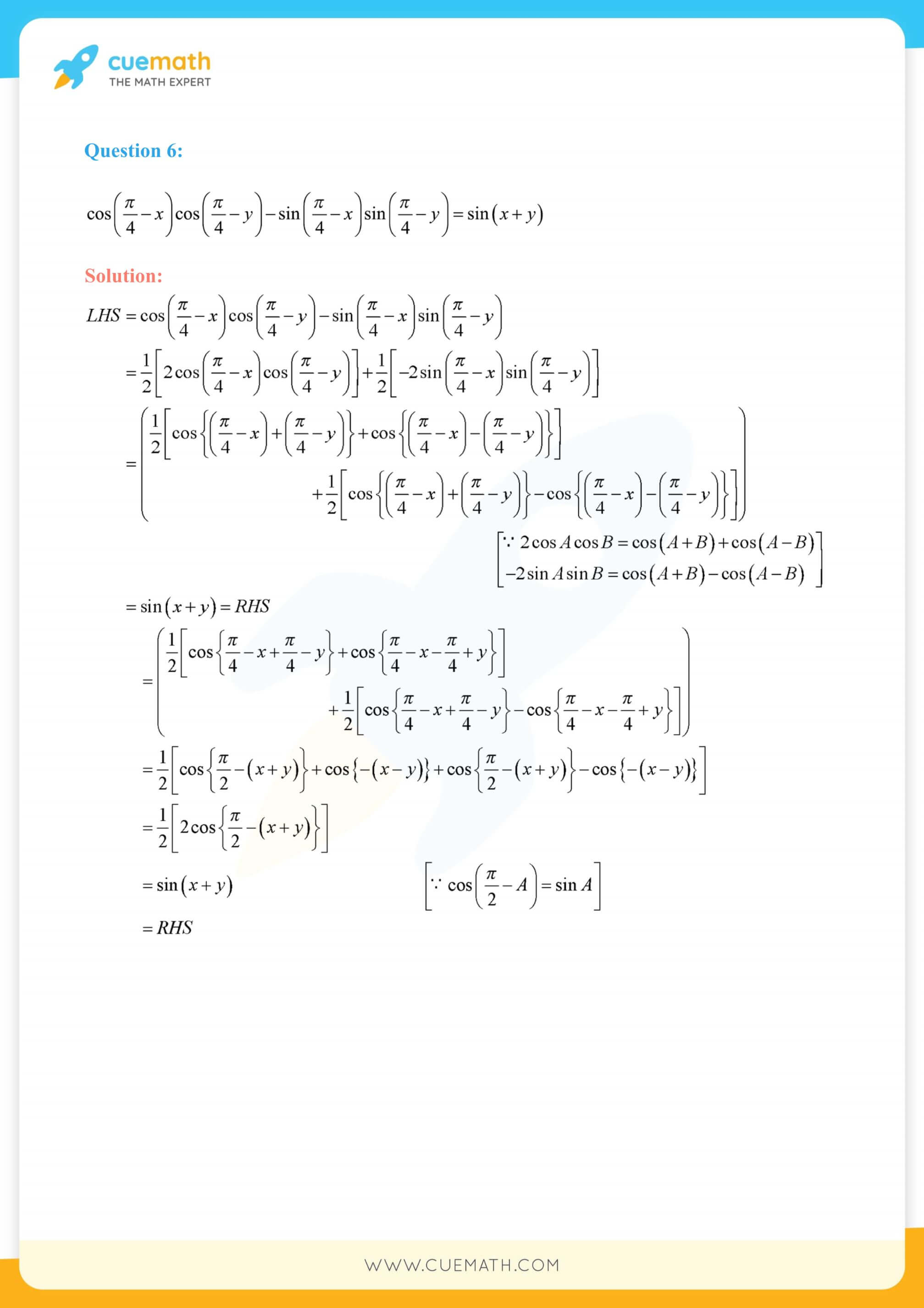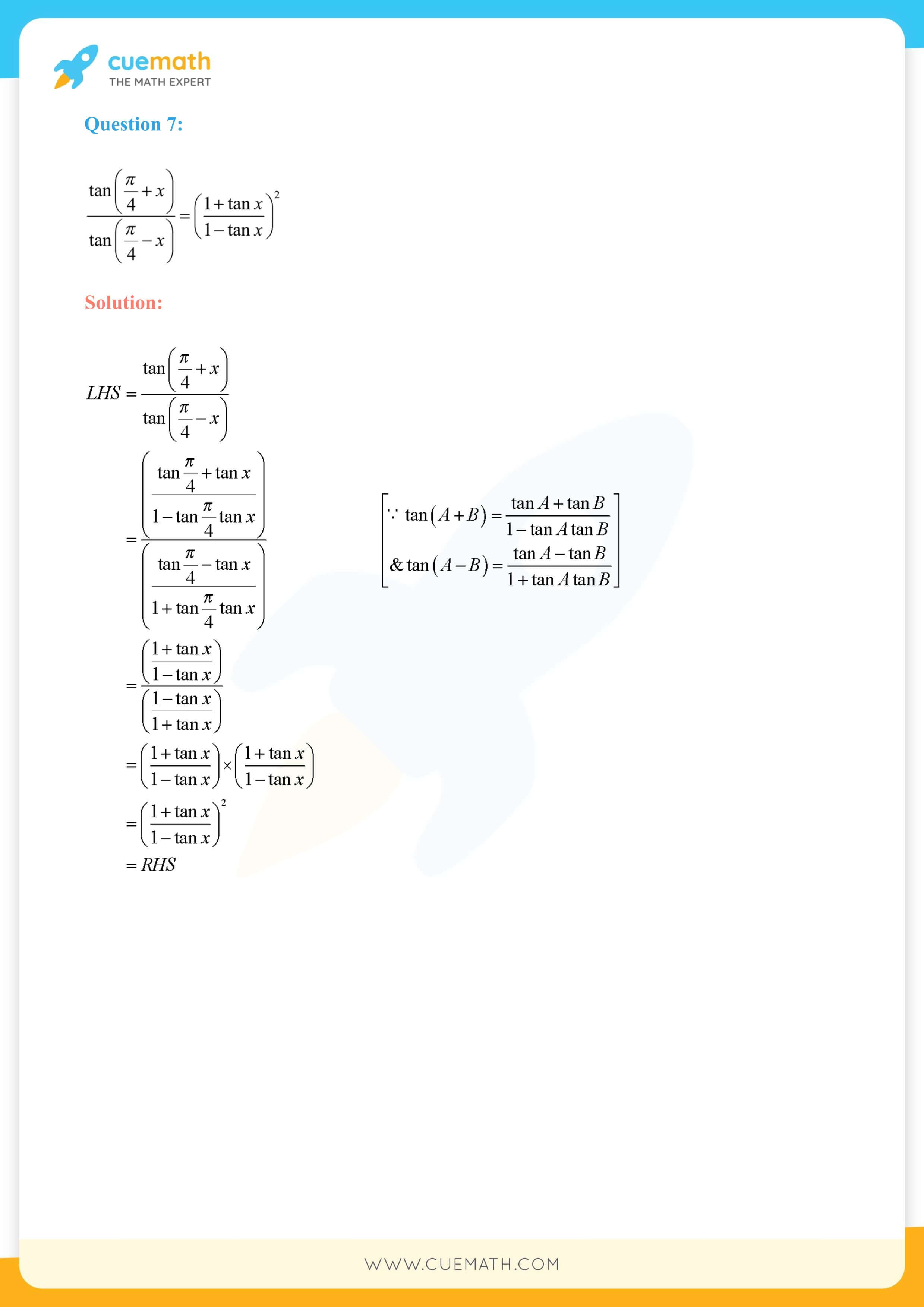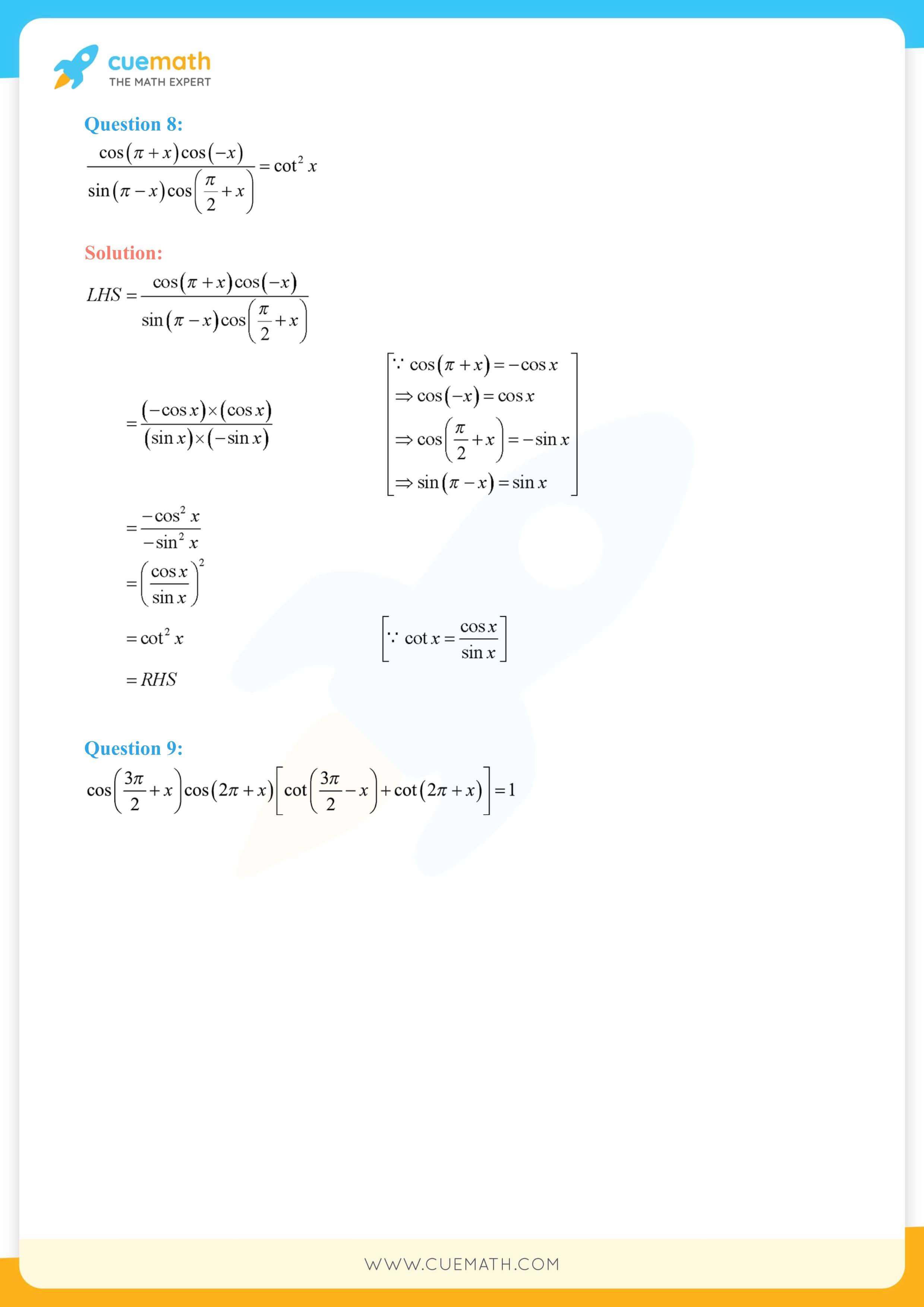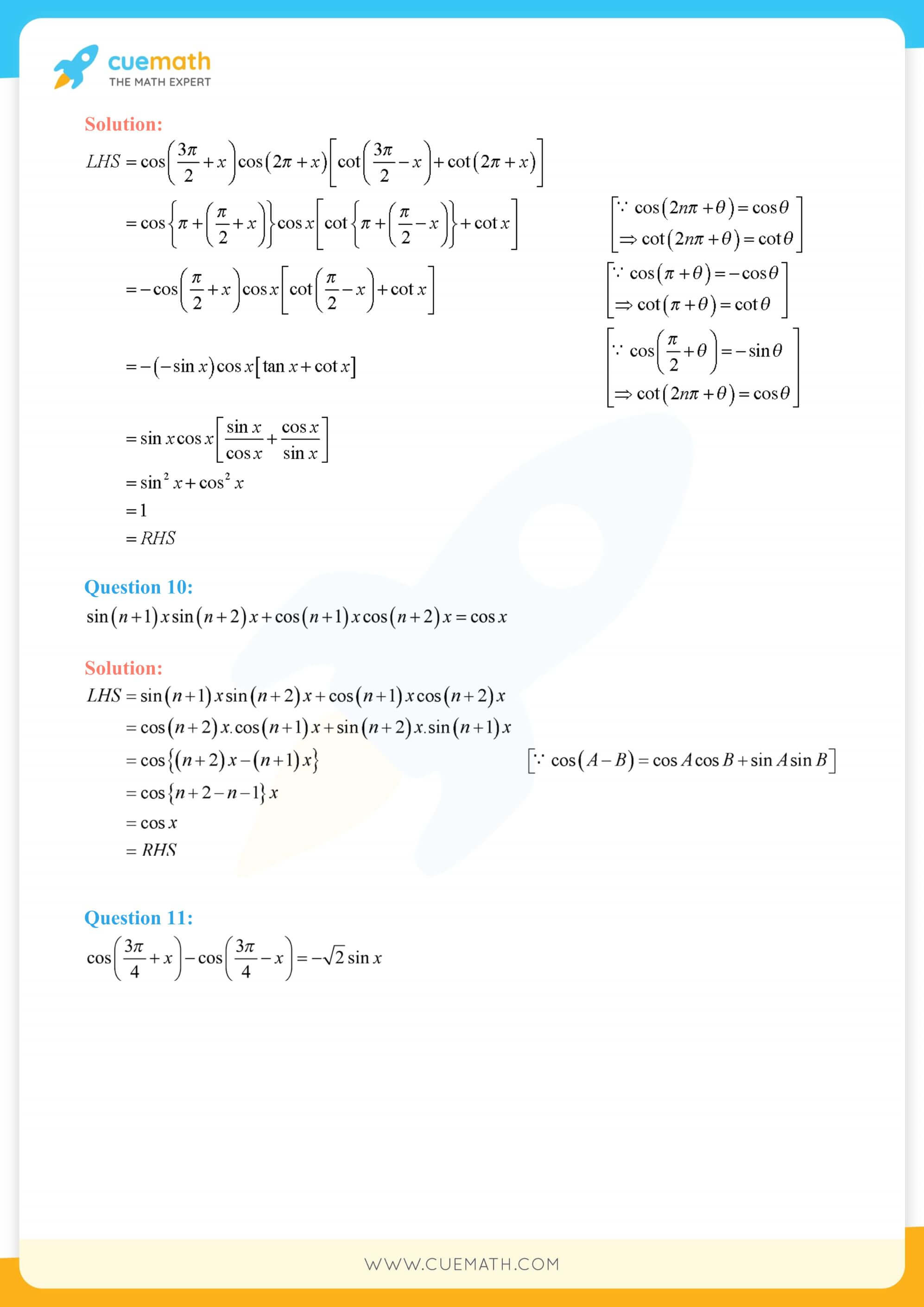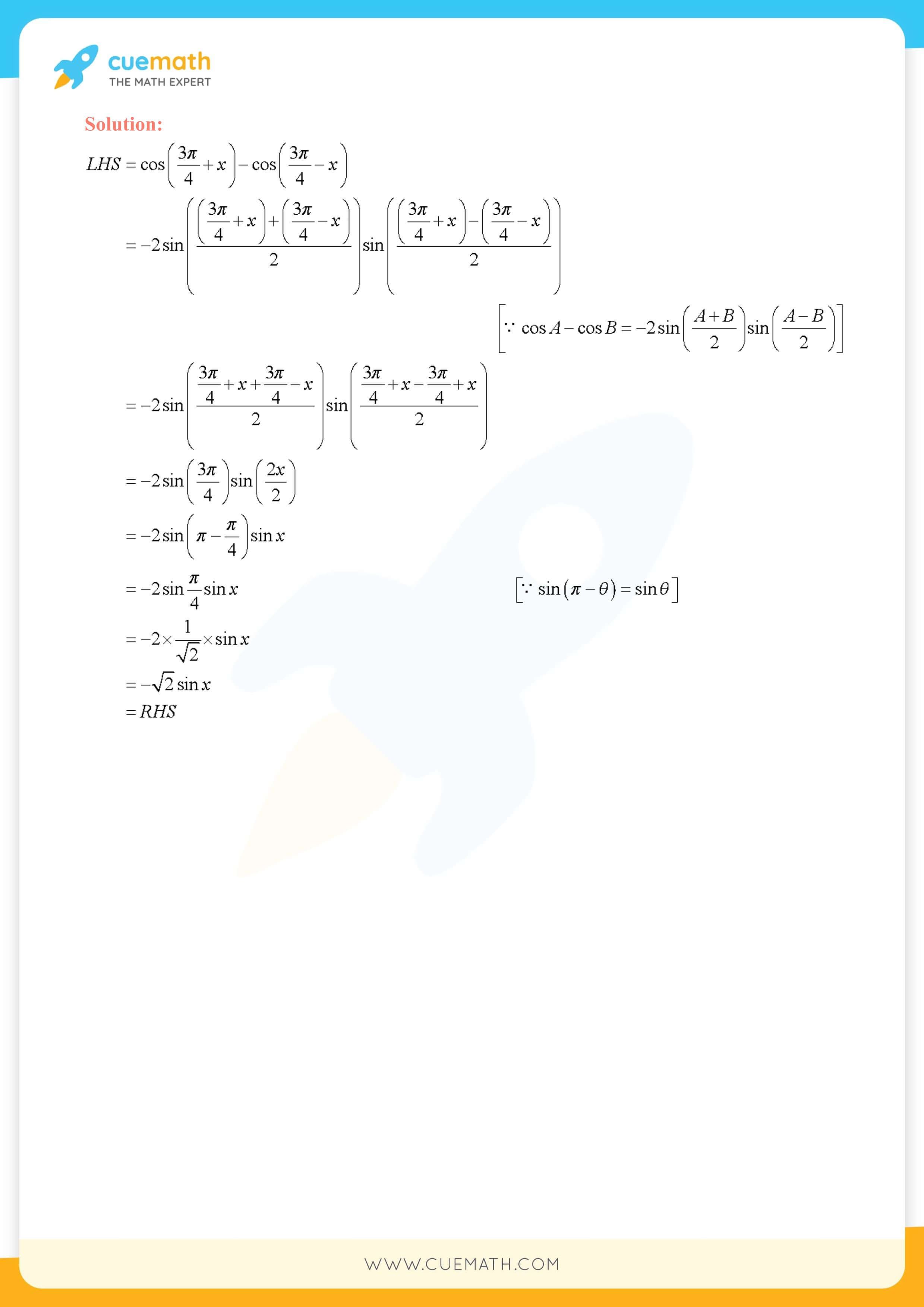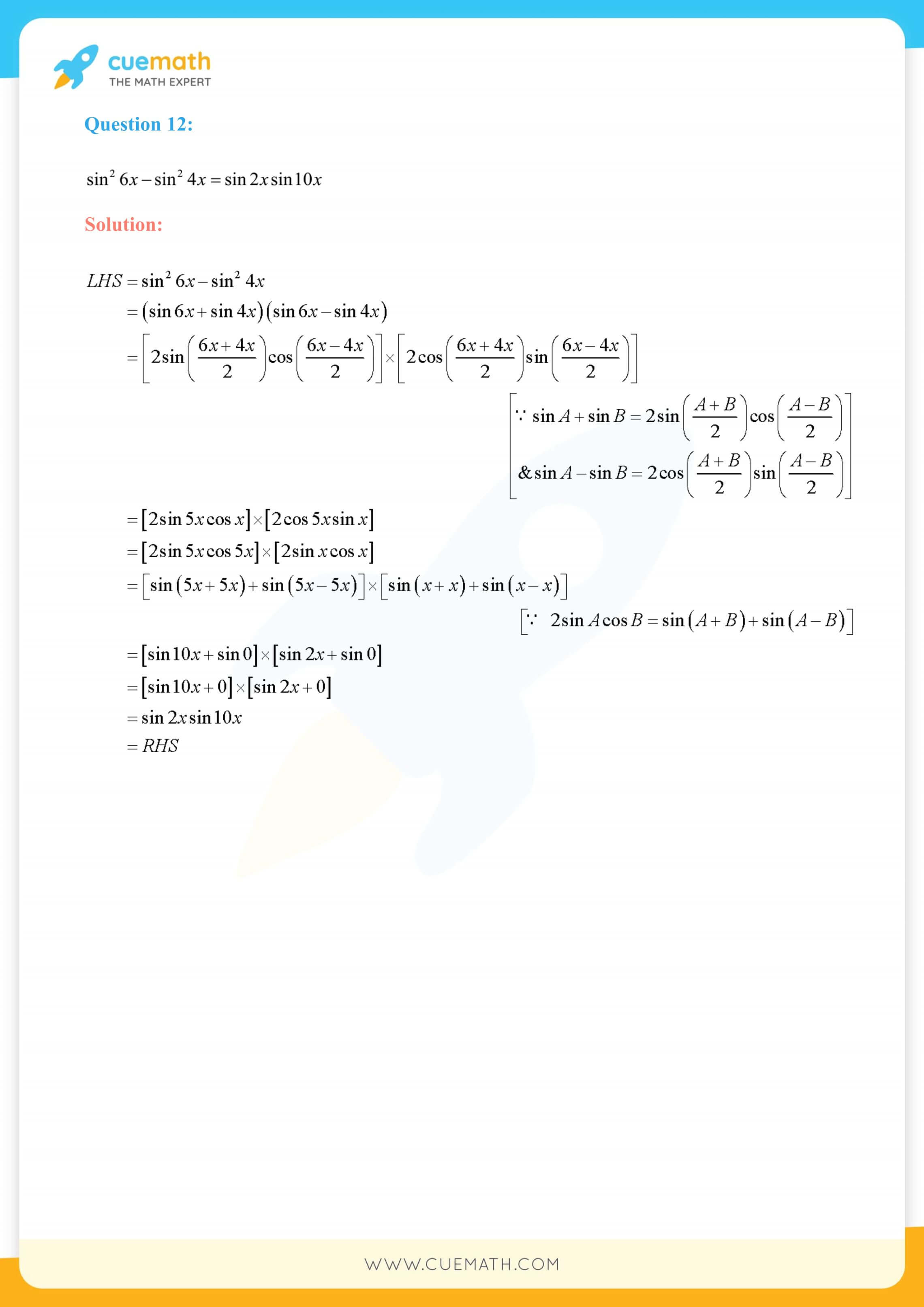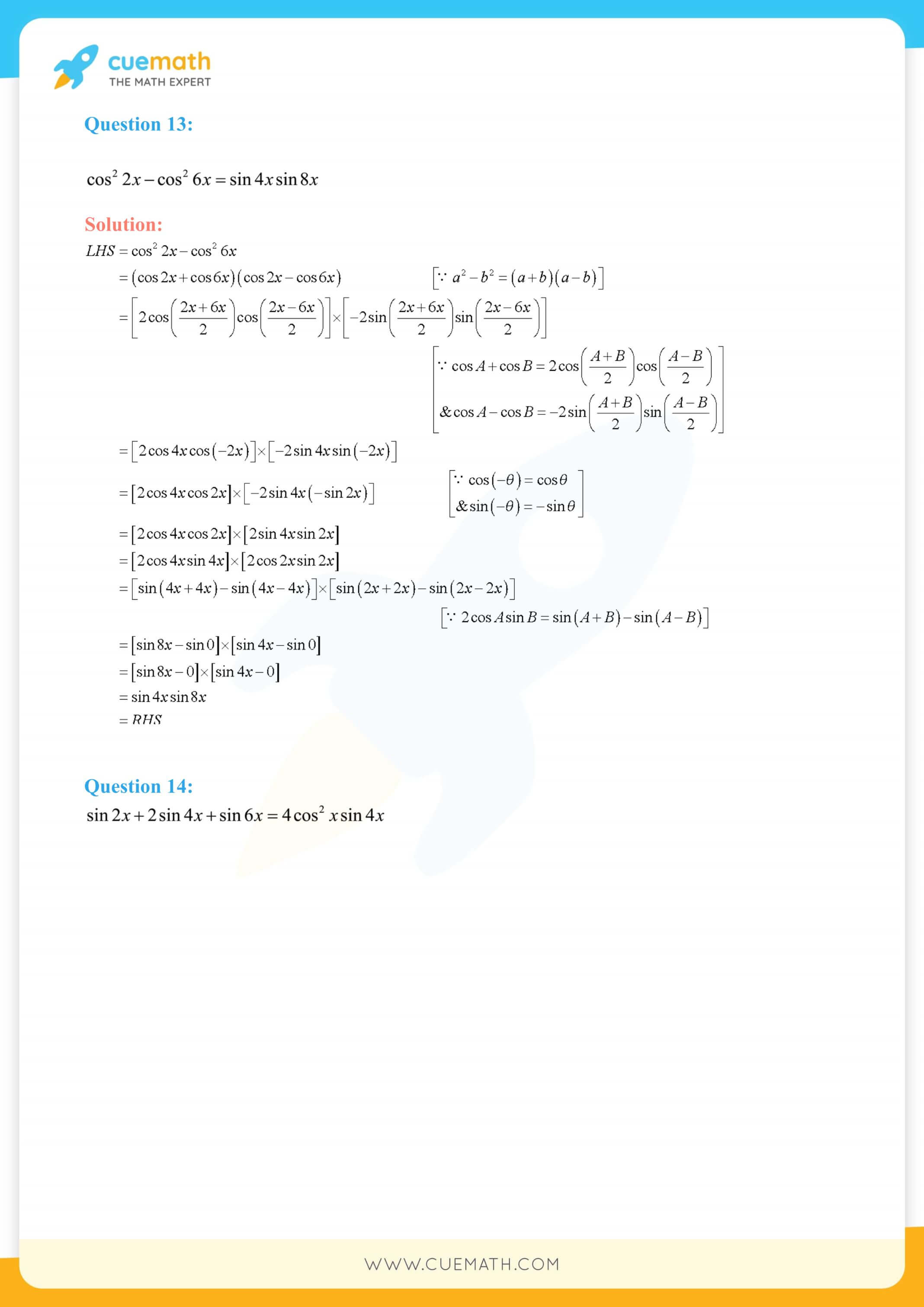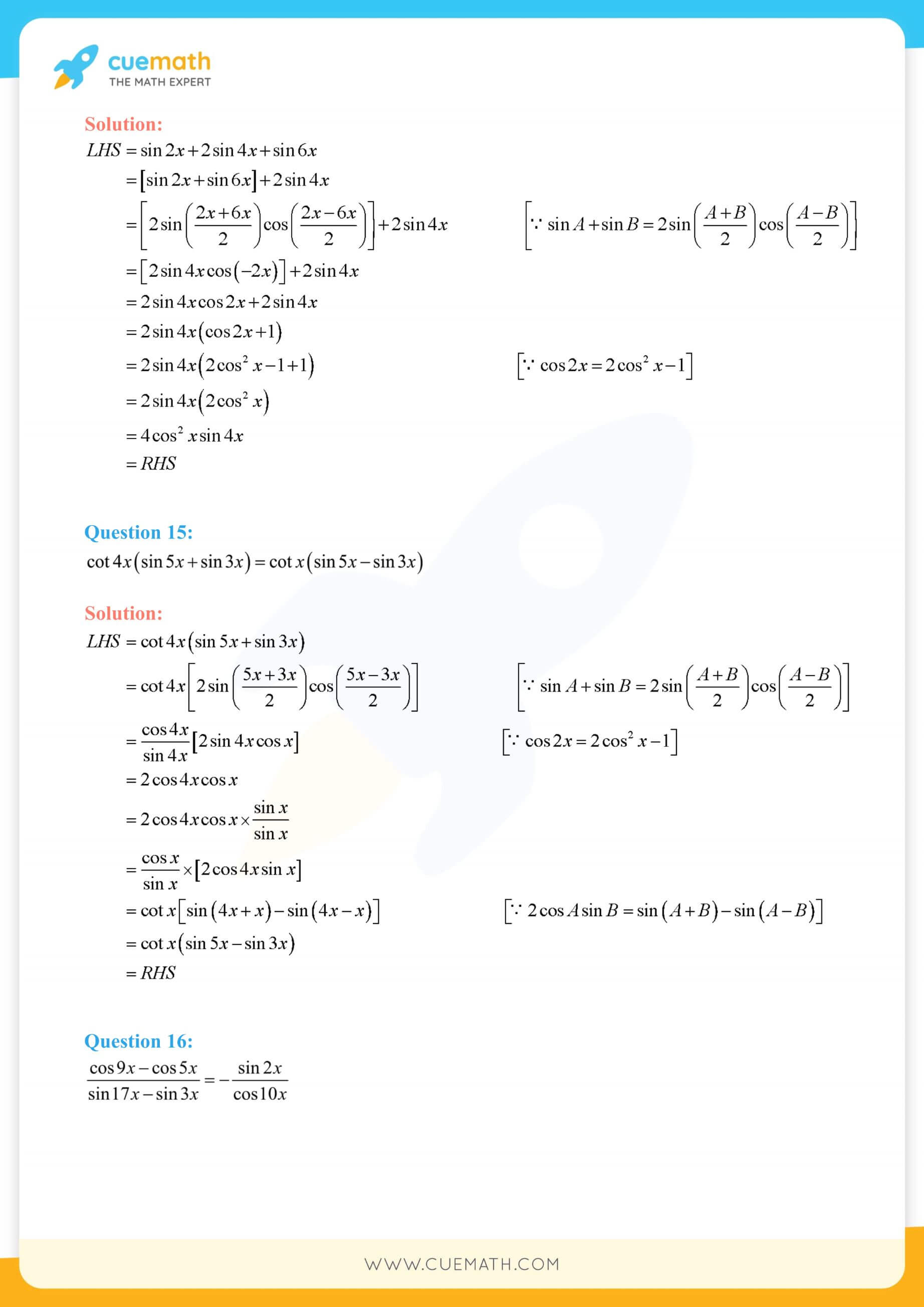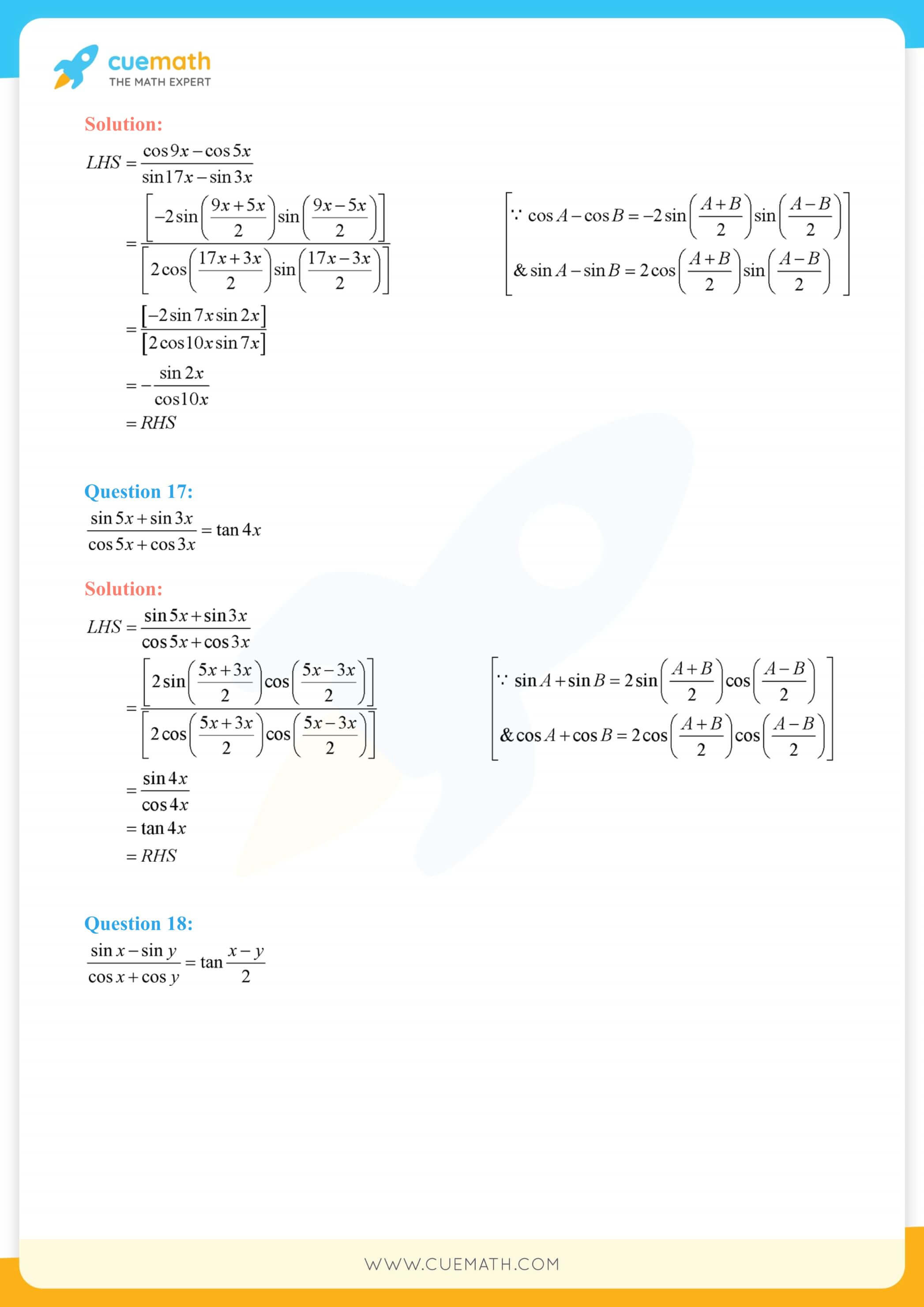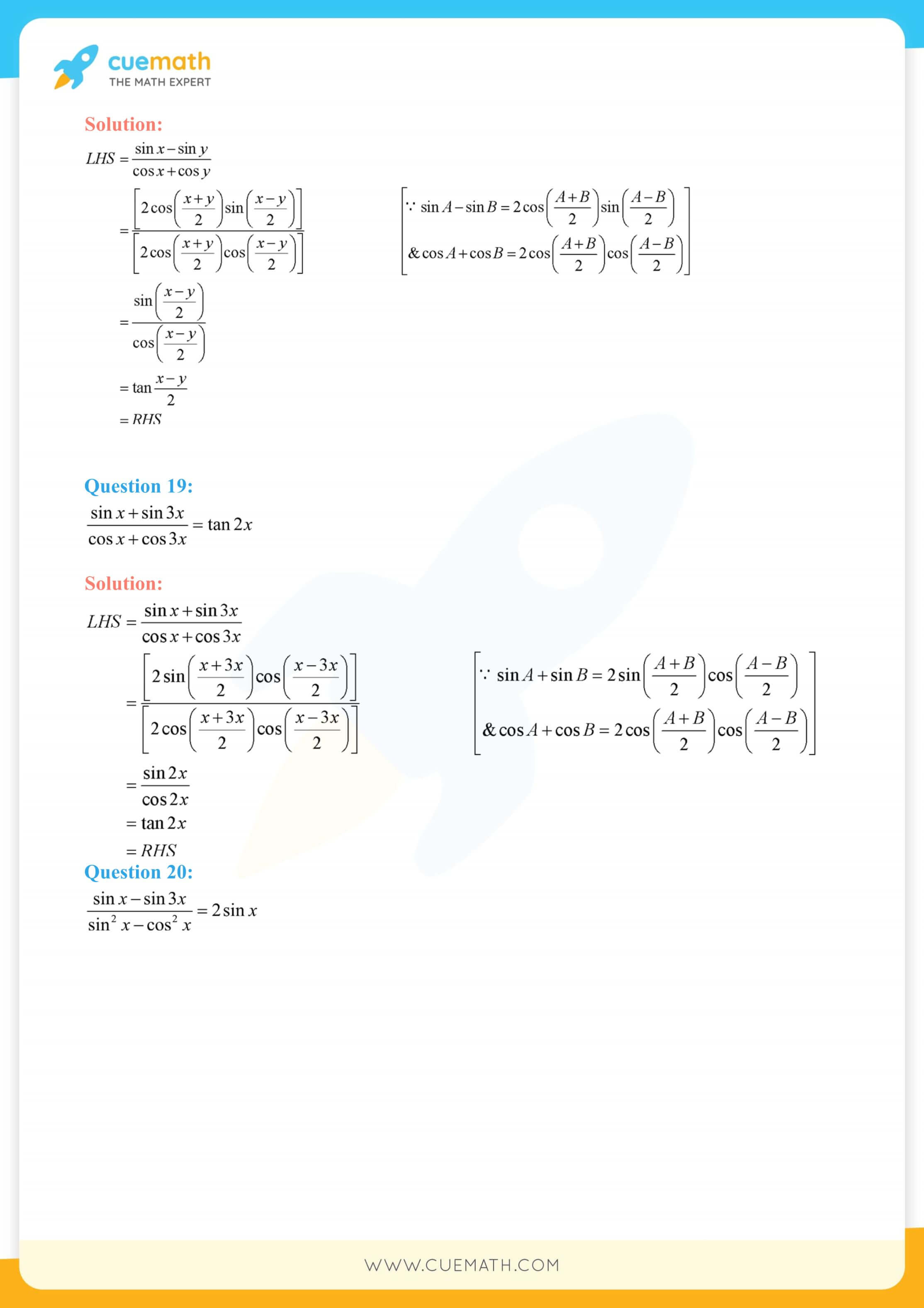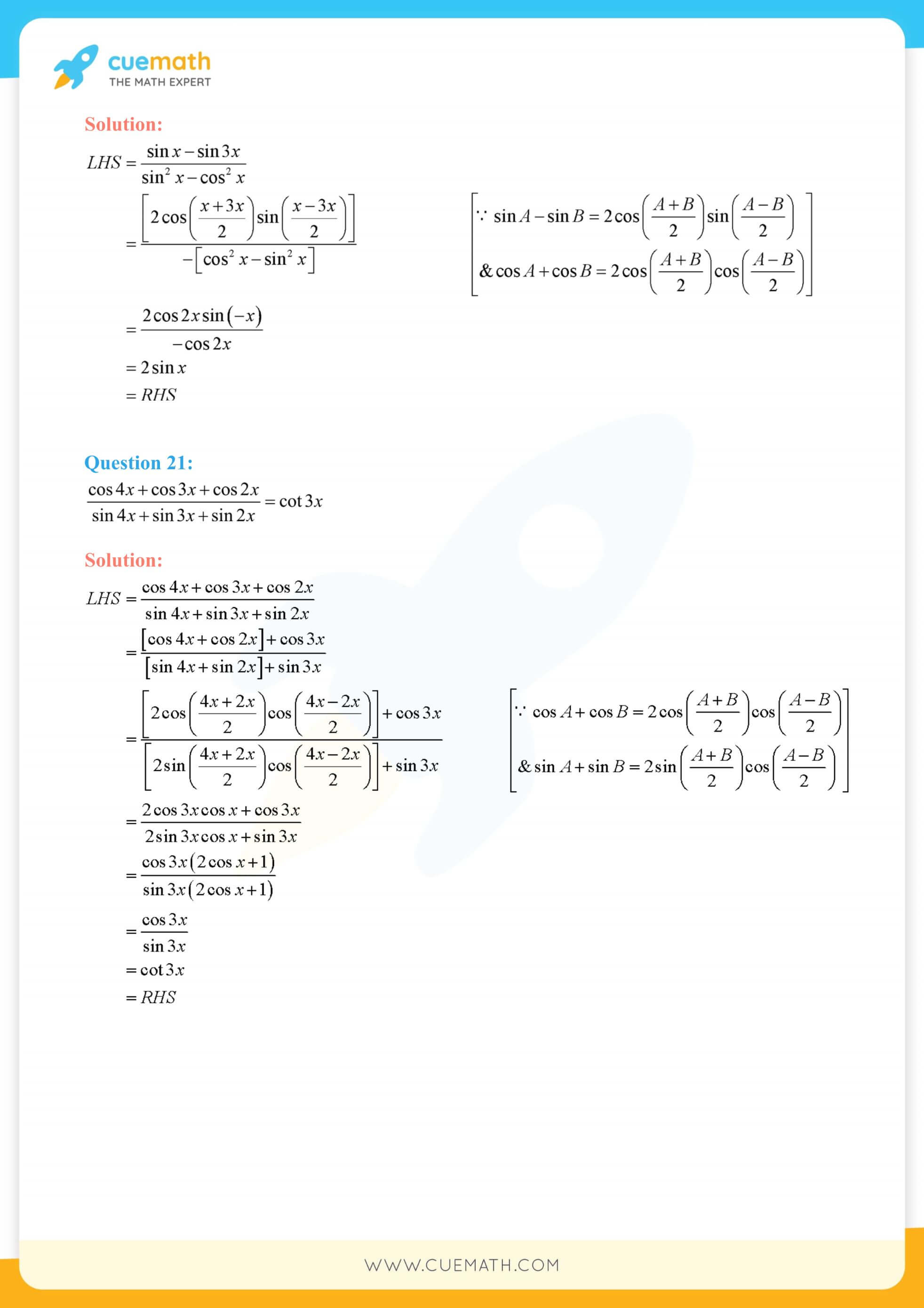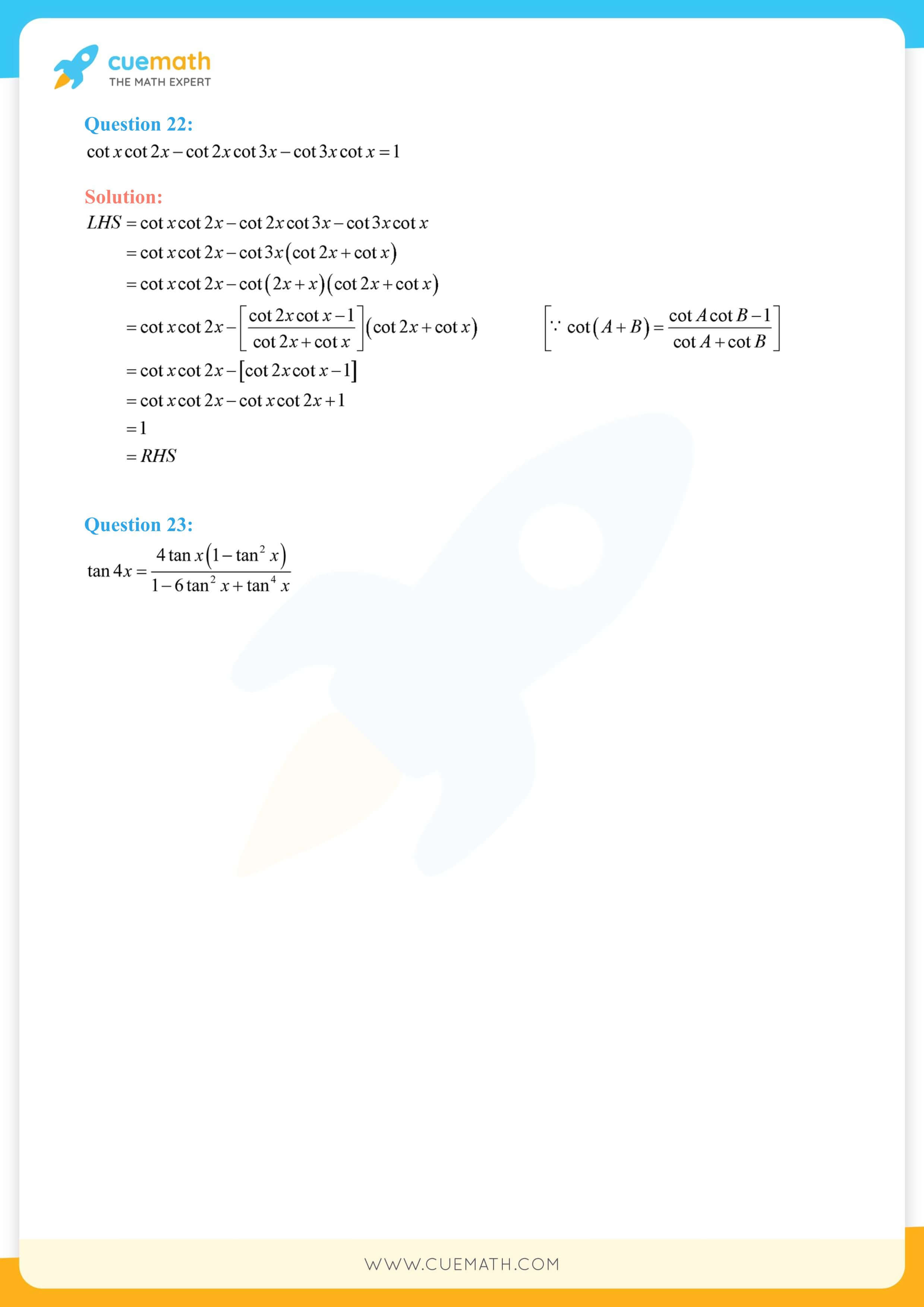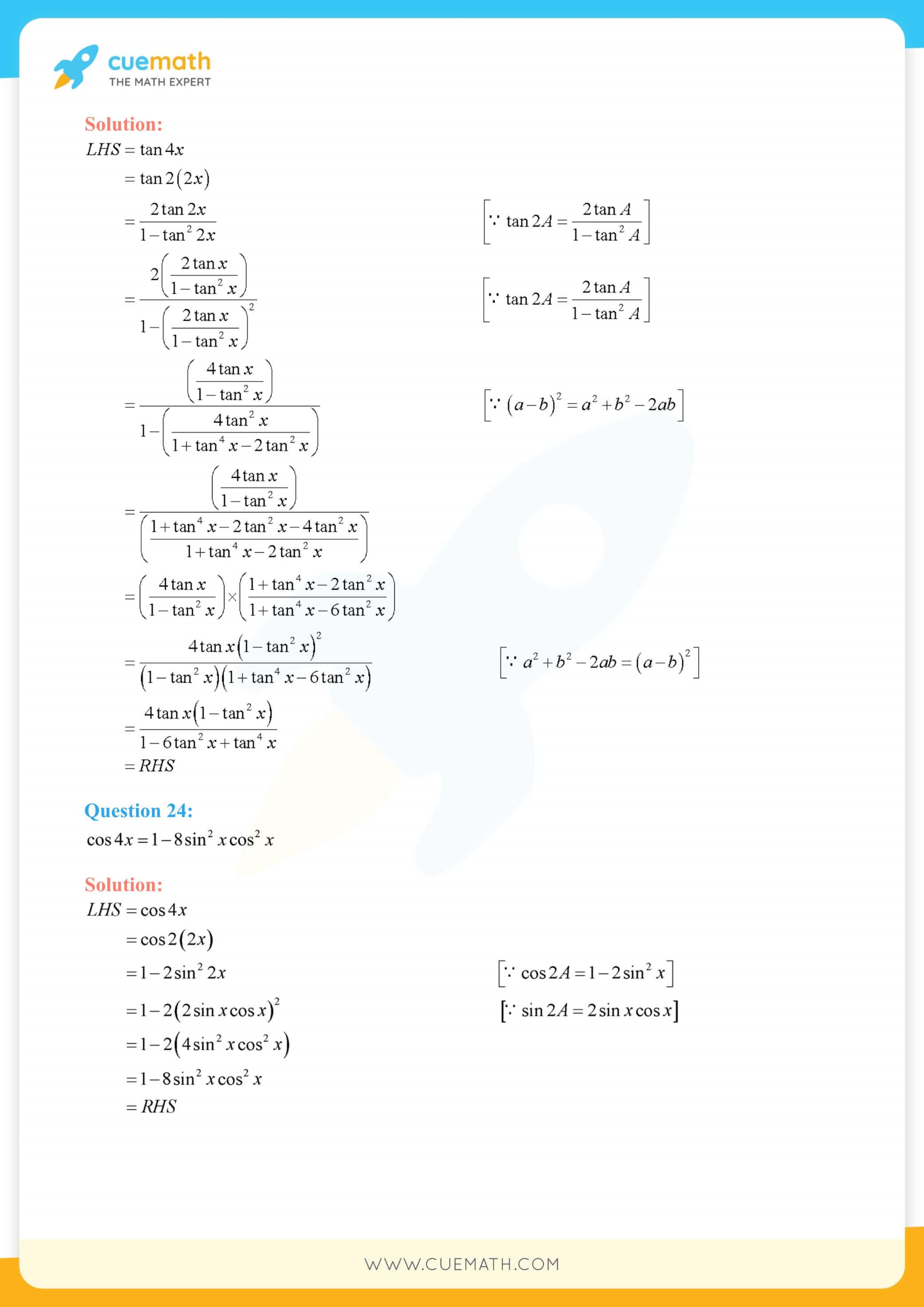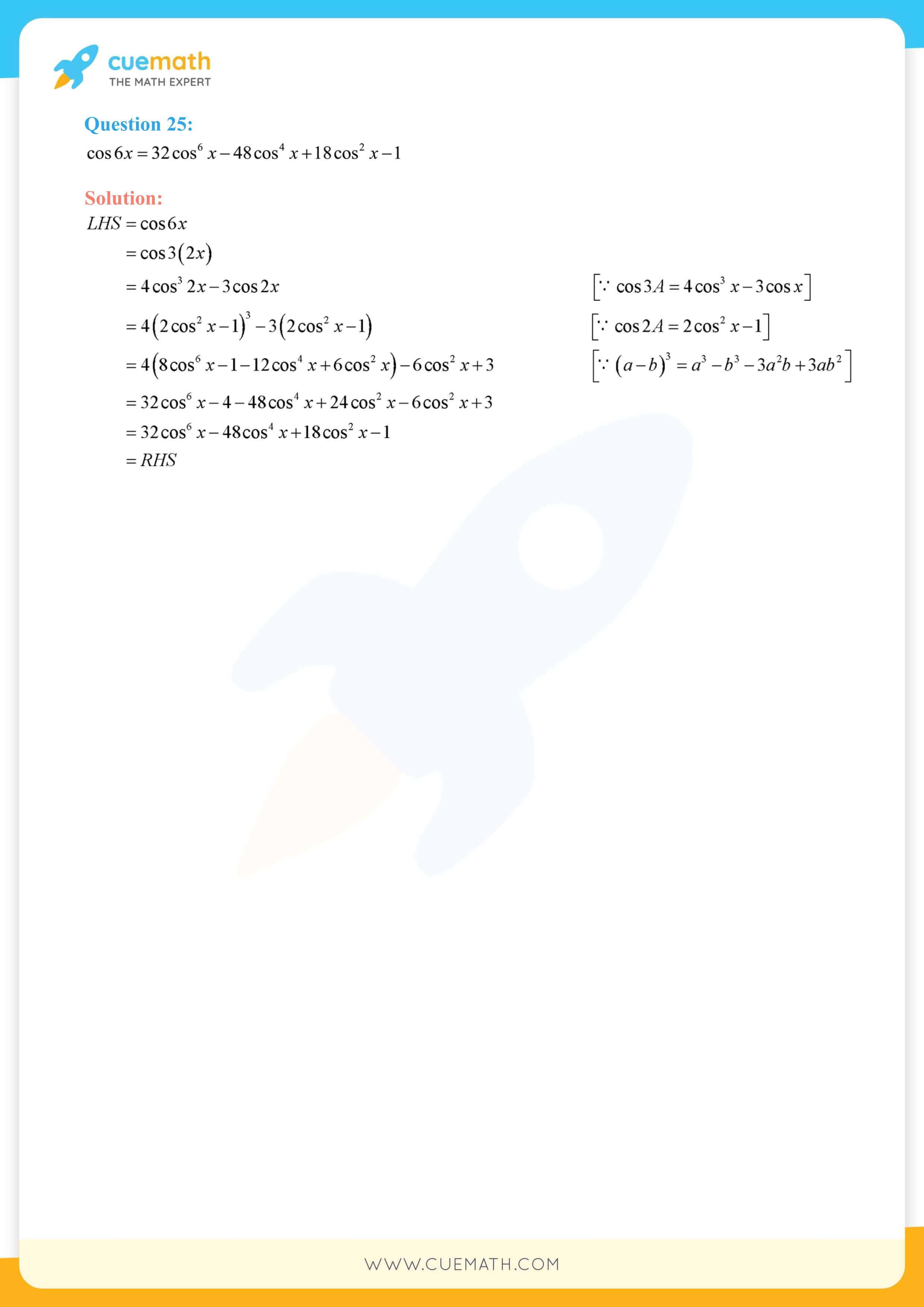 More Exercises in Class 11 Maths Chapter 3
NCERT Solutions Class 11 Maths Chapter 3 Exercise 3.3 Tips
NCERT Solutions for Class 11 Maths Chapter 3 Exercise 3.3 is formulated to promote logical reasoning. The interactive format of these resources efficiently conveys an accurate understanding of trigonometric functions and their properties. Learning with these resources will also help students advance their fundamental knowledge based on them. Kids should also regularly practice these formulas in order to develop an ironclad foundation.
Students need to read the notes and definitions provided in these solutions. Studying the explanations given in the Class 11 Maths NCERT Solutions Chapter 3 is an easy way to establish a step-by-step understanding of each concept. Thoroughly reviewing all the terms, formulas, and methods provided in these solutions is beneficial for exam preparation.
Download Cuemath NCERT Solutions PDF for free and start learning!
Math worksheets and
visual curriculum