Learn
Ncert All Solutions
from a handpicked tutor in
LIVE 1-to-1
classes
NCERT Solutions Class 11 Maths Chapter 3 Exercise 3.1 Trigonometric Functions
NCERT Solutions for Class 11 Maths Chapter 3 Exercise 3.1 Trigonometric Functions is based on measuring the degrees and radians of angles. Radians and degrees are the two most common units to measure an angle. The basic understanding of measuring angles in trigonometry is a must for mathematics and other subjects. The set of questions provided in this exercise are framed to impart a clear understanding of these angles and their degrees. Class 11 Maths NCERT Solutions Chapter 3 comprises a variety of sums based on this topic to provide an efficient preparation for exams.
Some of the word problems included in this exercise are simple and involve a stepwise process for learning all complex concepts related to degrees and ratios. The solutions are also helpful in forming a strong base for learning advanced topics. By practicing all the questions present in this exercise, students can easily learn and practice the whole topic quickly. The detailed NCERT Solutions Class 11 Chapter 3 Exercise 3.1 is given below.
☛ Download NCERT Solutions Class 11 Maths Chapter 3 Exercise 3.1
Exercise 3.1 Class 11 Chapter 3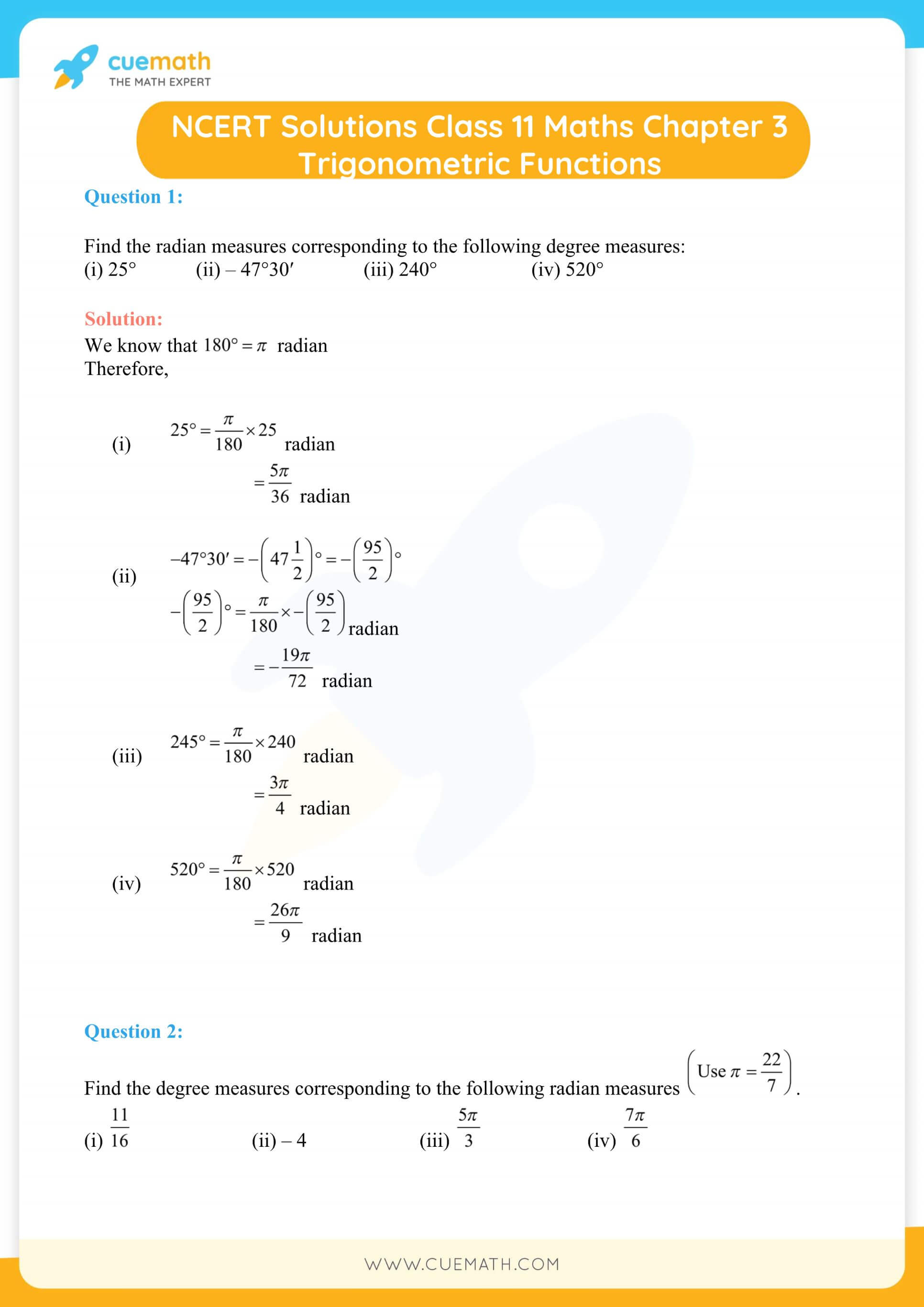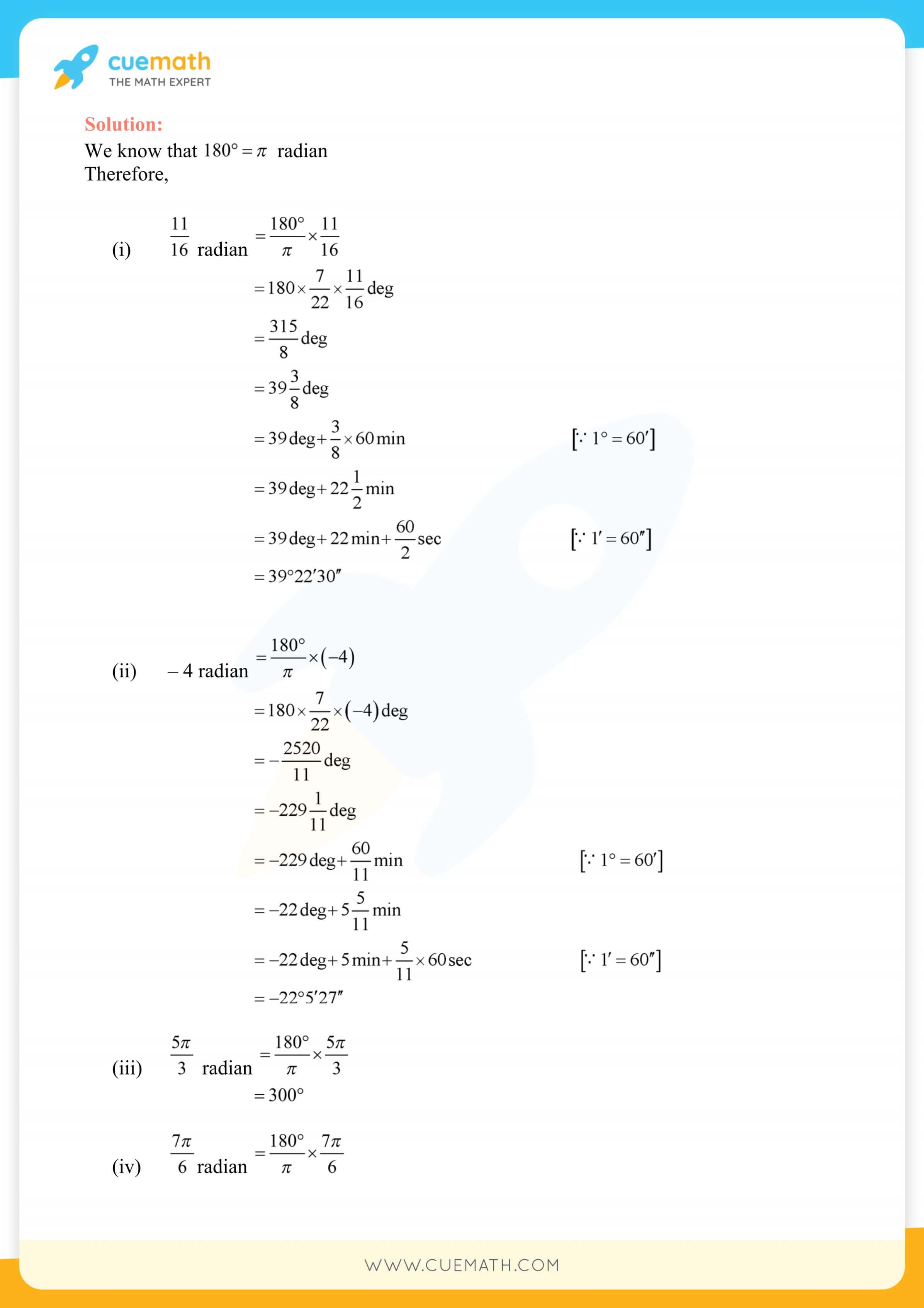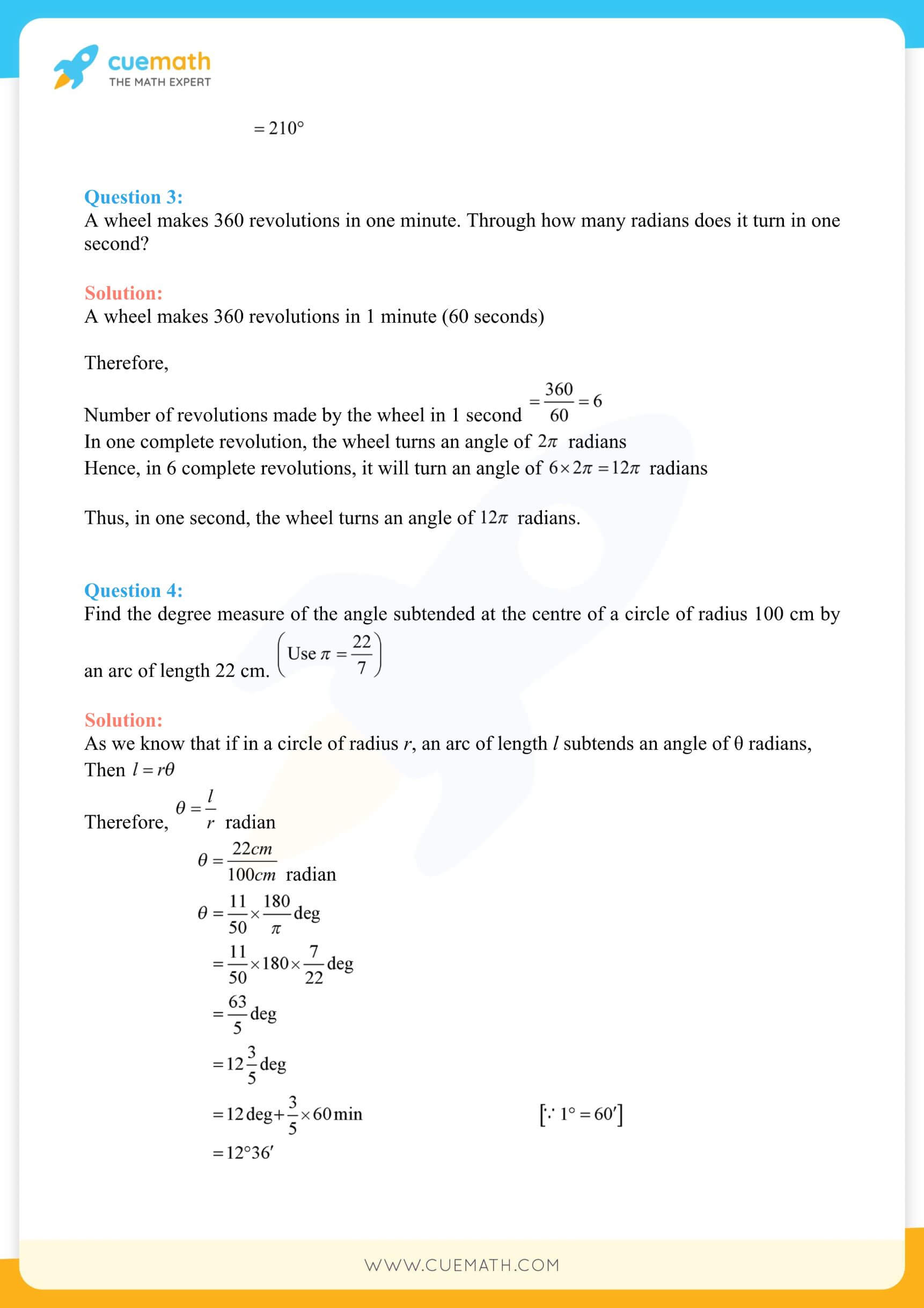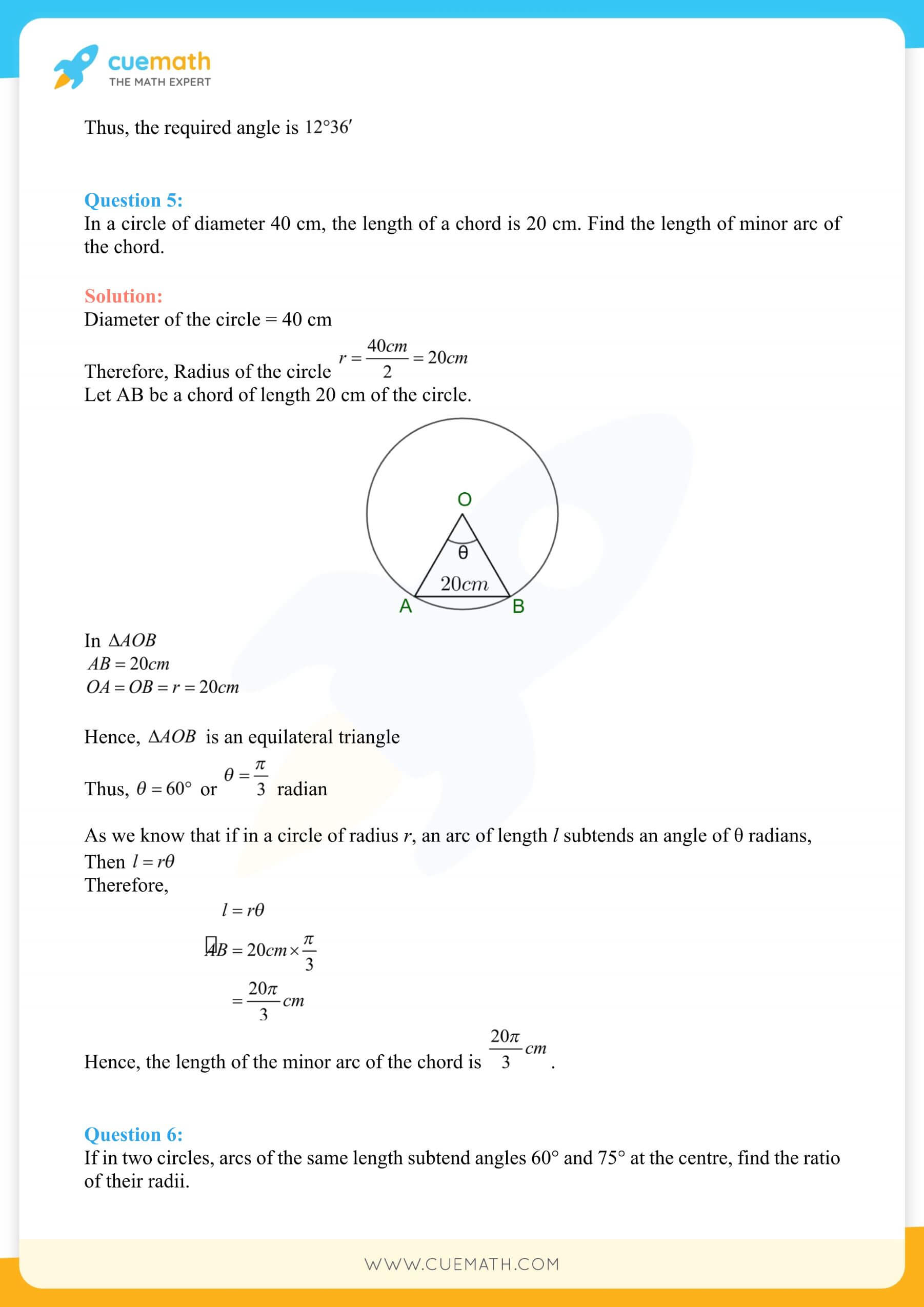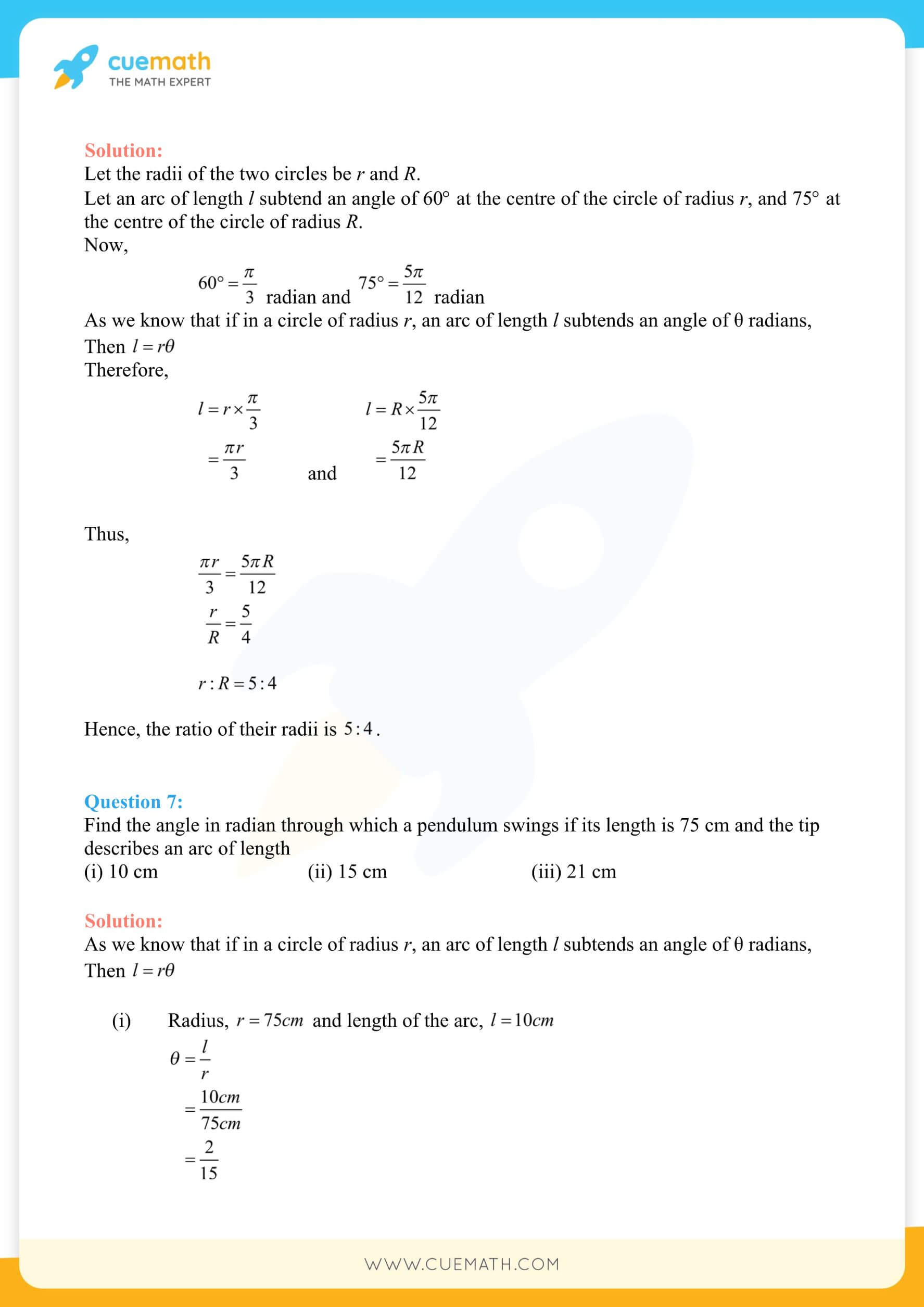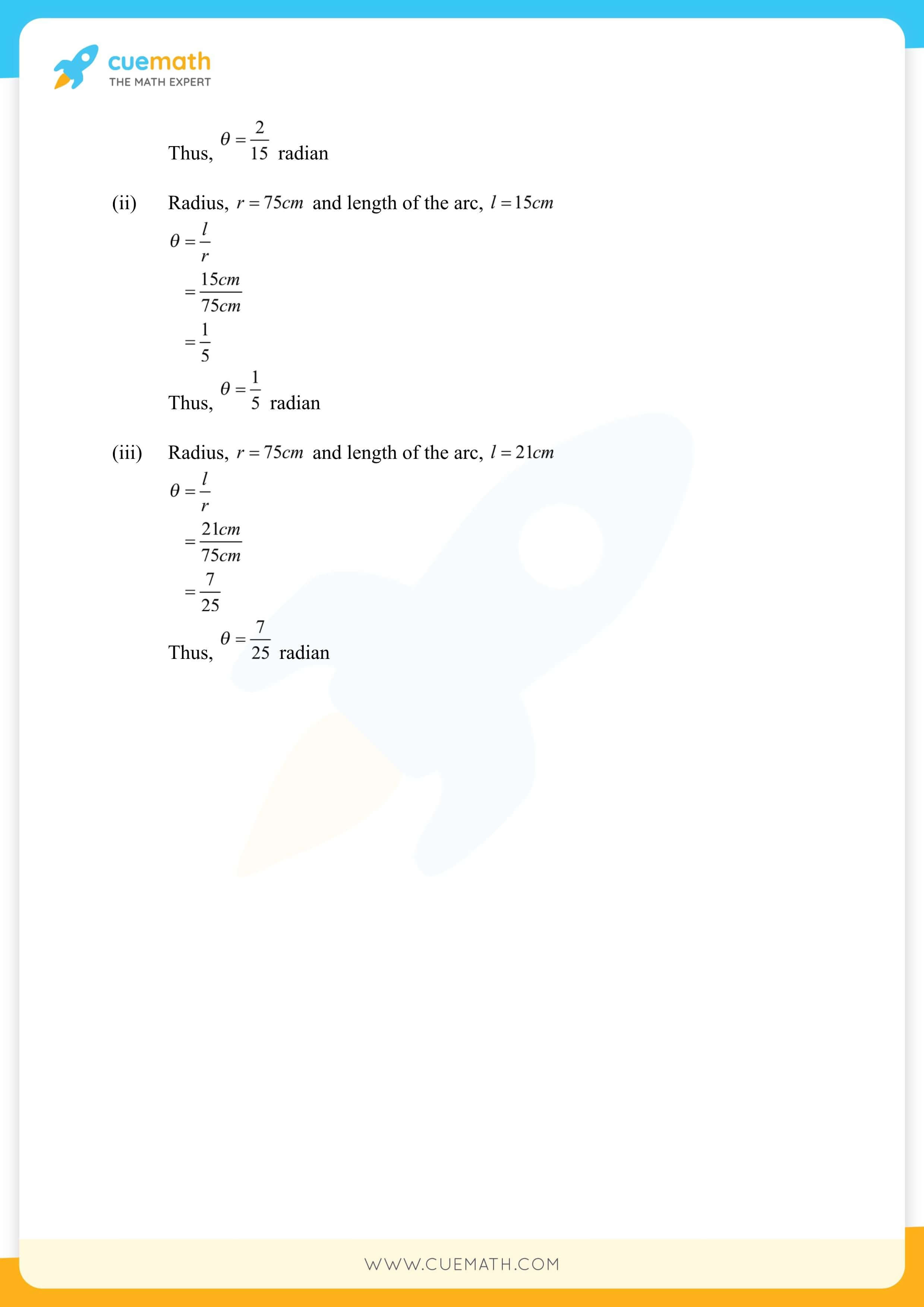 More Exercises in Class 11 Maths Chapter 3
NCERT Solutions Class 11 Maths Chapter 3 Exercise 3.1 Tips
Exercise 3.1 of Chapter 3 Trigonometric Functions focuses on providing clear knowledge of the measure of angles using degrees and radians. Solving sums based on the measure of angles and their interconversion from one form to another will enable students to gain confidence in their maths skills. With the detailed practice of all the sums and sample problems present in the NCERT Solutions Class 11 Maths Chapter 3 Trigonometric Functions Exercise 3.1, kids will have a hold on all the basics related to applications of trigonometry.
One of the simplistic approaches to quickly grasp all basic concepts is to read important definitions, terms, and notes provided in these solutions. Going through the entire content of these solutions will ensure the proper practice of each topic, along with solving all exercise questions. To plan strategic learning with these solutions, students must follow the step-by-step instructions provided in them carefully. NCERT solutions Class 11 maths Chapter 3 Exercise 3.1 will also help students memorize important formulas and concepts for quick revision.
Download Cuemath NCERT Solutions PDF for free and start learning!
Math worksheets and
visual curriculum