Learn
Ncert All Solutions
from a handpicked tutor in
LIVE 1-to-1
classes
NCERT Solutions Class 11 Maths Chapter 7 Exercise 7.3 Permutations and Combinations
NCERT Solutions for Class 11 Maths Chapter 7 Exercise 7.3 Permutations and Combinations explains the derivation of the formula for nPr and its application to solve problems based on finding the permutation. In this section, students get to explore the various scenarios where permutations can be applied to non-distinct objects. Apart from this kids also have to go through various theorems that are a consequence of the permutation formula. For example, the number of permutations of n objects, where p objects are of the same kind and rest is all different is given by n!/p!. This exercise includes multiple examples to illustrate the use of these formulas to count the Permutations. NCERT solutions Class 11 Maths Chapter 7 Exercise 7.3 offers a wide range of problems to cover this topic efficiently.
There are 11 sums available in this exercise that are sufficient to deliver the conceptual knowledge in an easy-to-understand manner. Class 11 maths NCERT solutions Chapter 7 Exercise 7.3 elaborates all steps clearly with examples to impart an accurate knowledge of each concept. Students can download and practice these solutions available in a scrollable PDF format given below.
☛ Download NCERT Solutions Class 11 Maths Chapter 7 Exercise 7.3
Exercise 7.3 Class 11 Chapter 7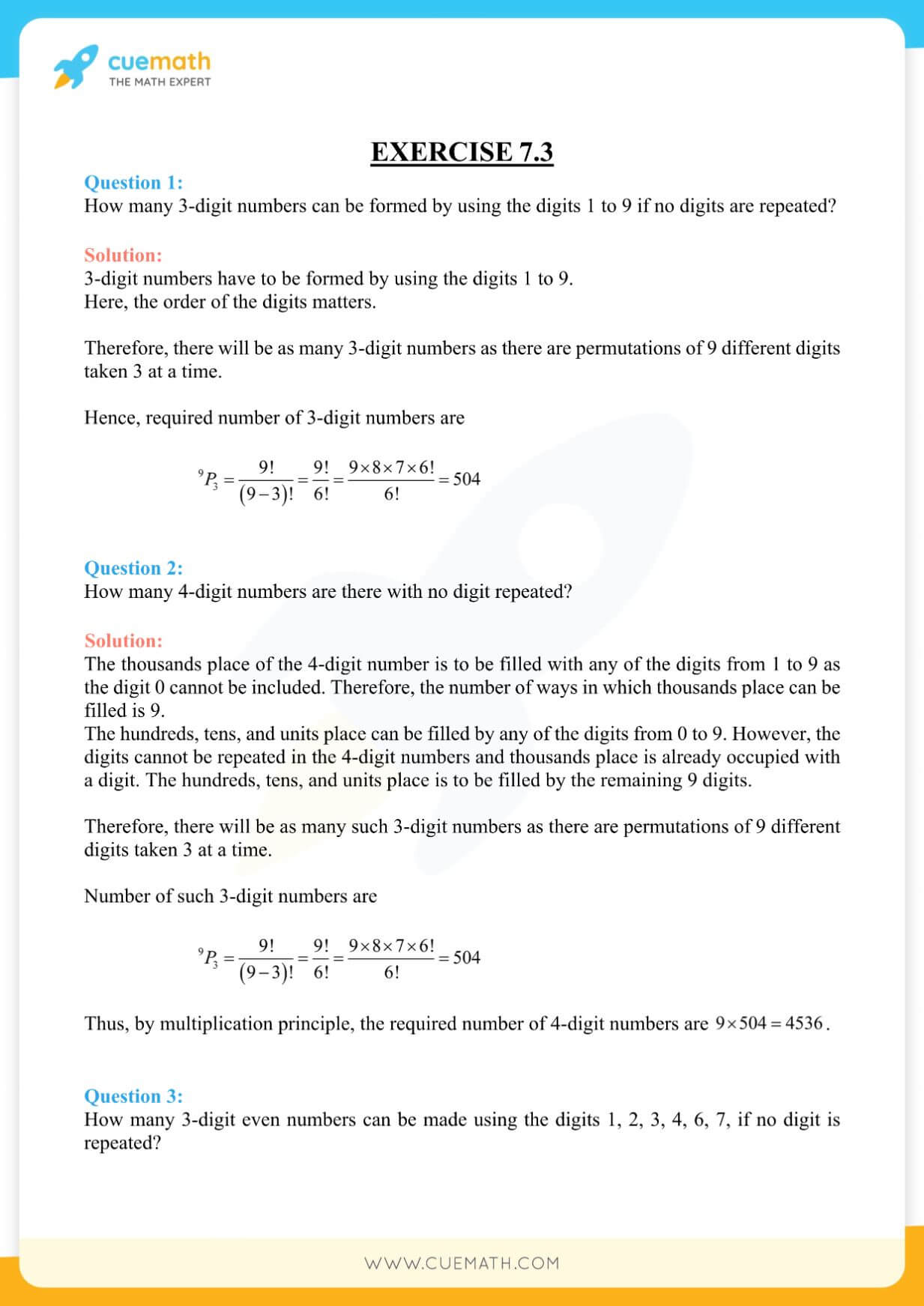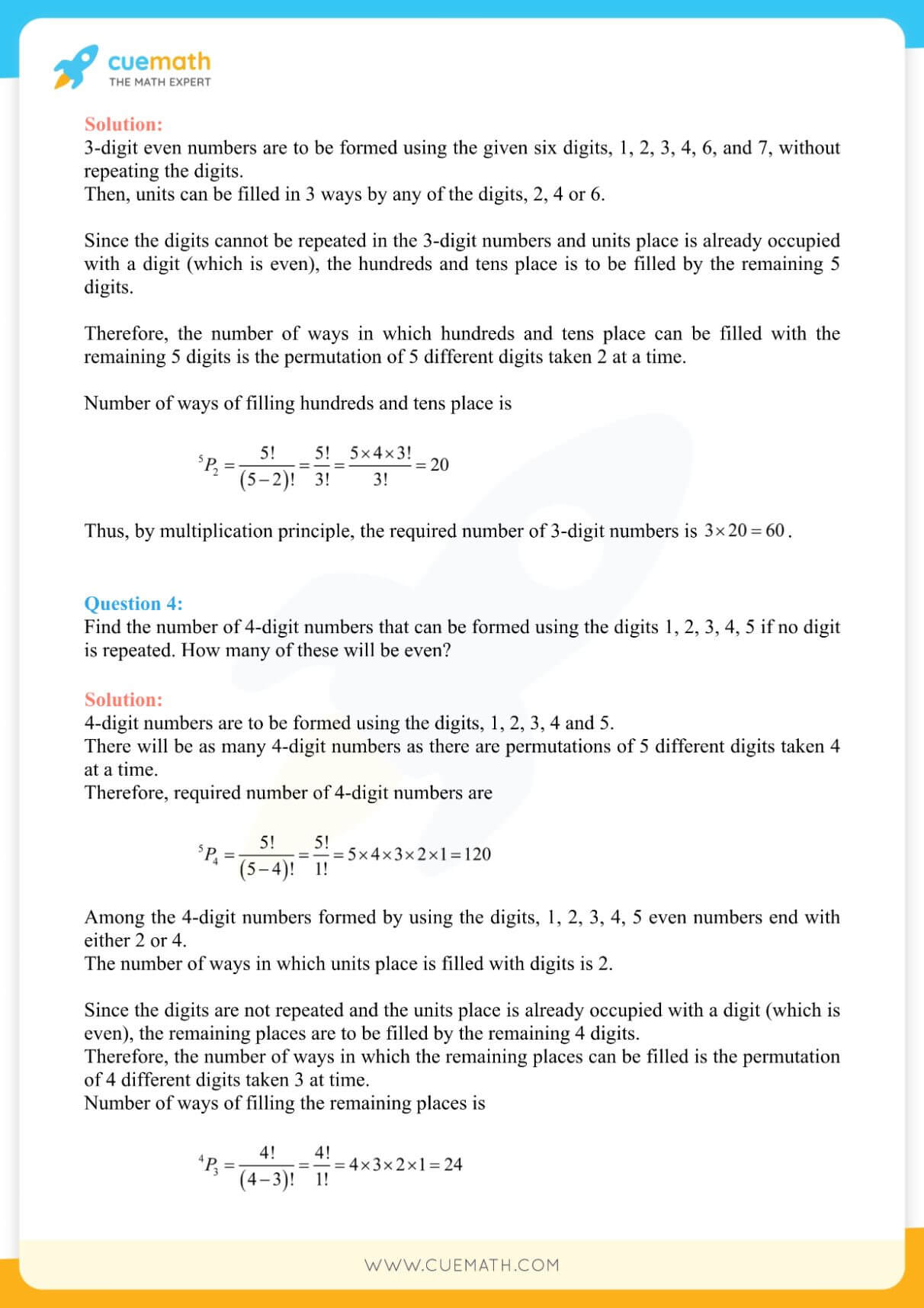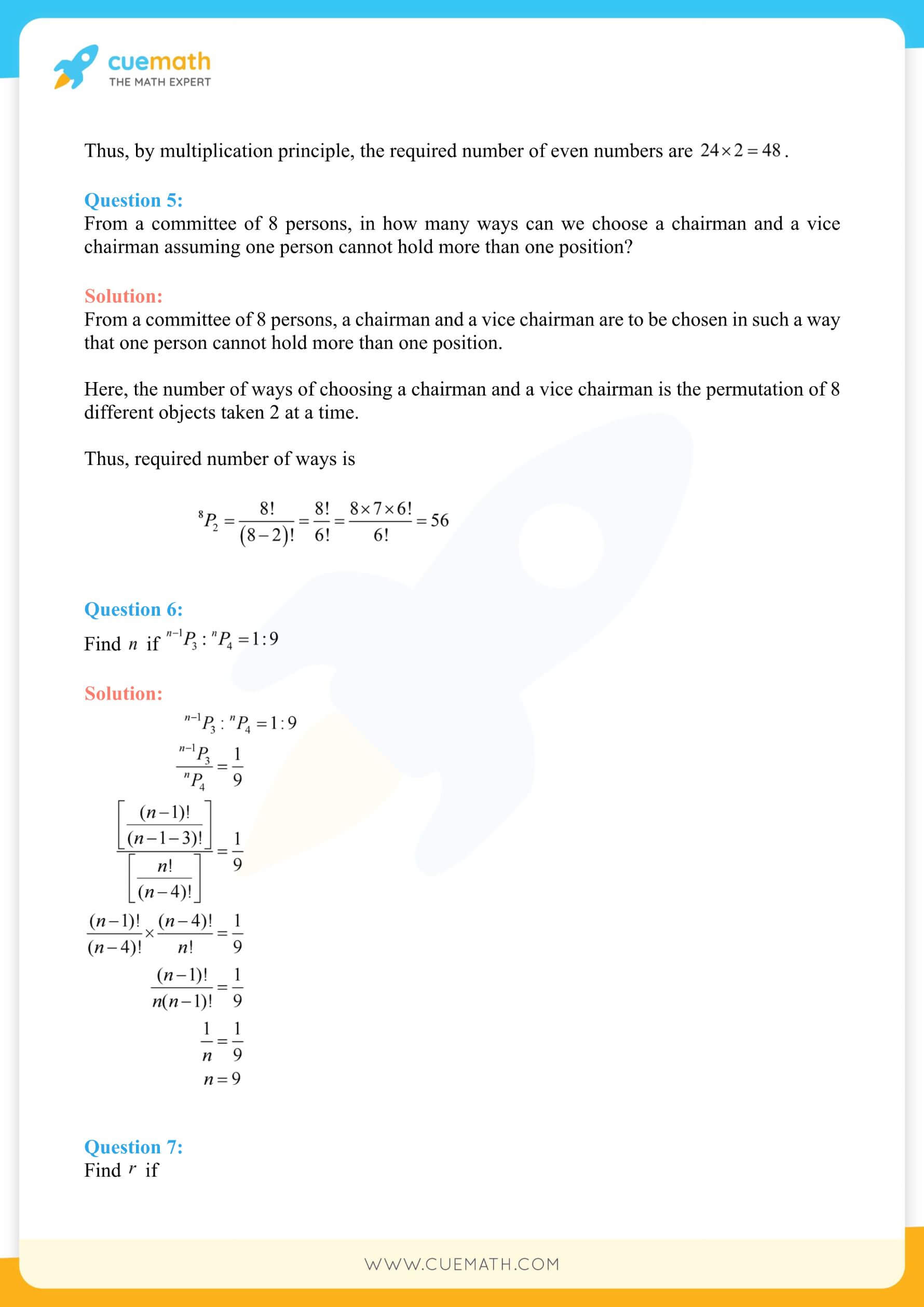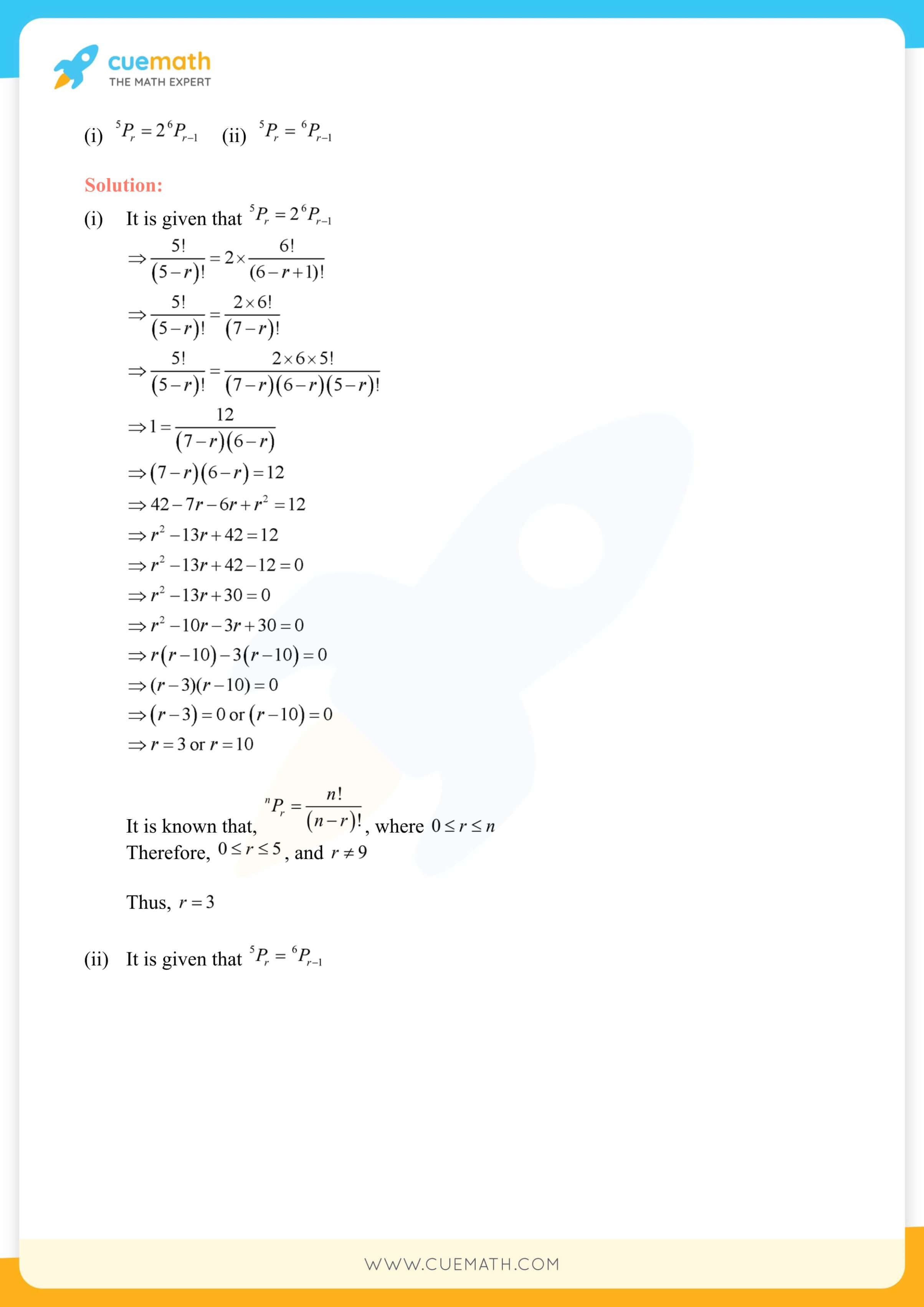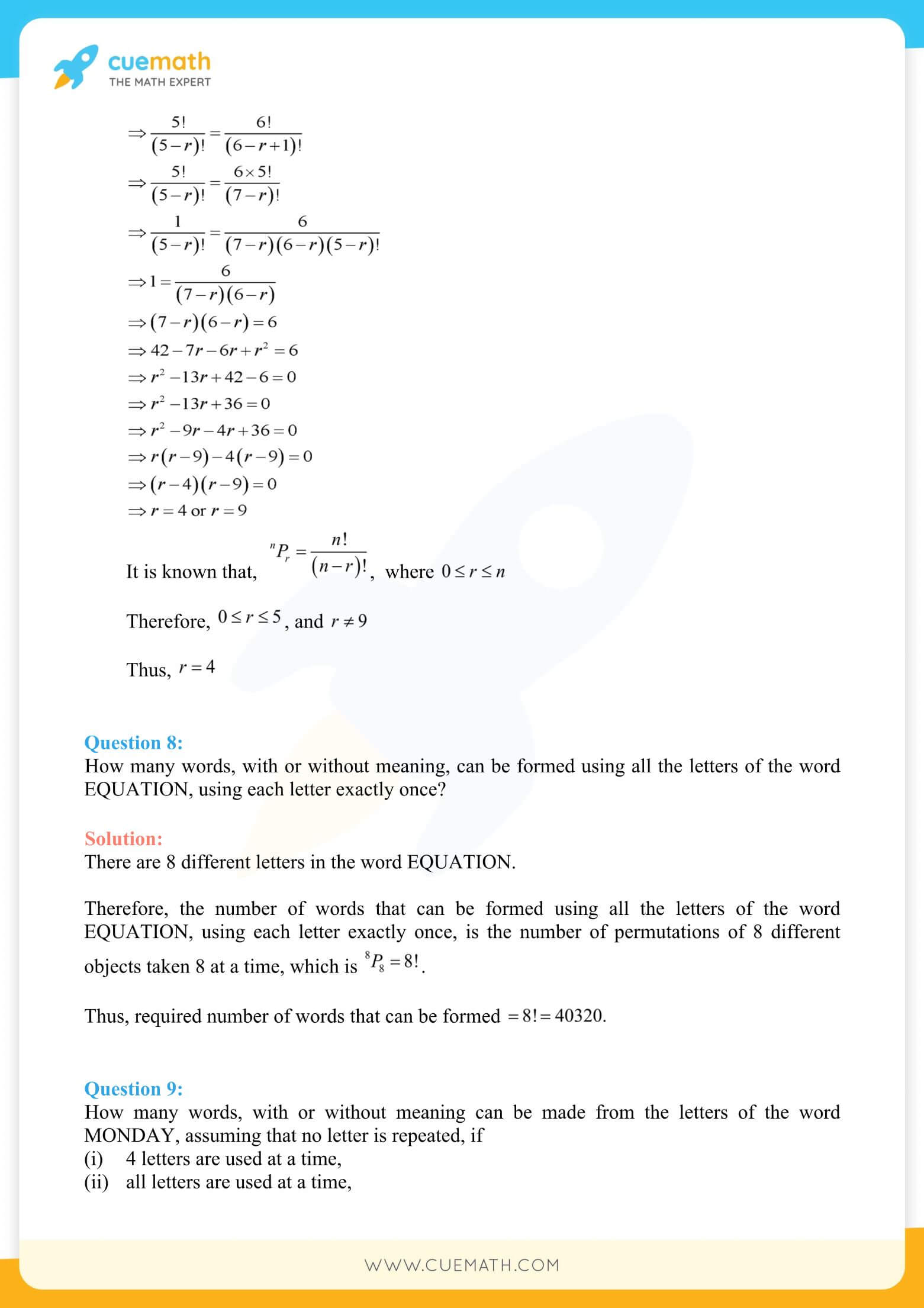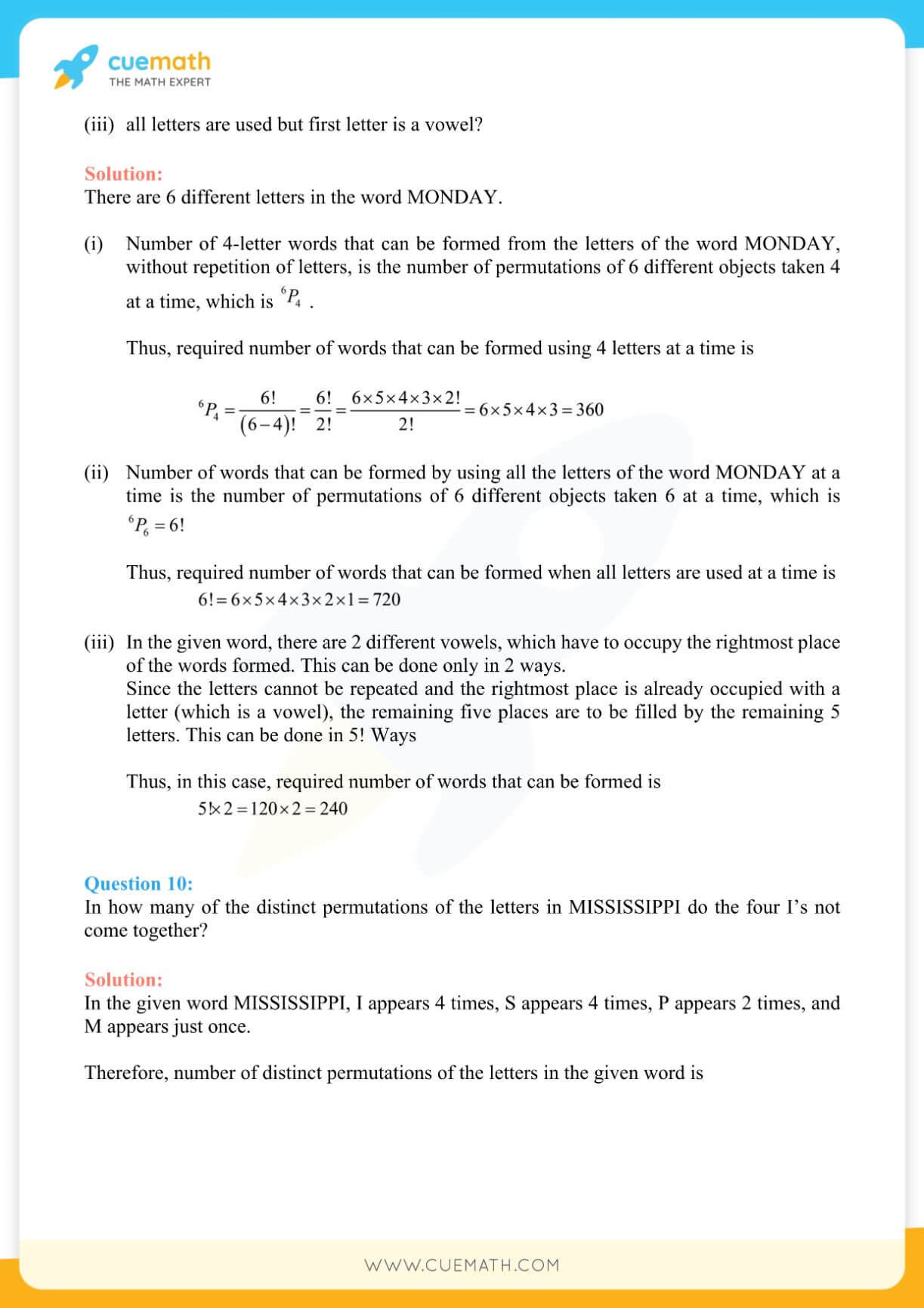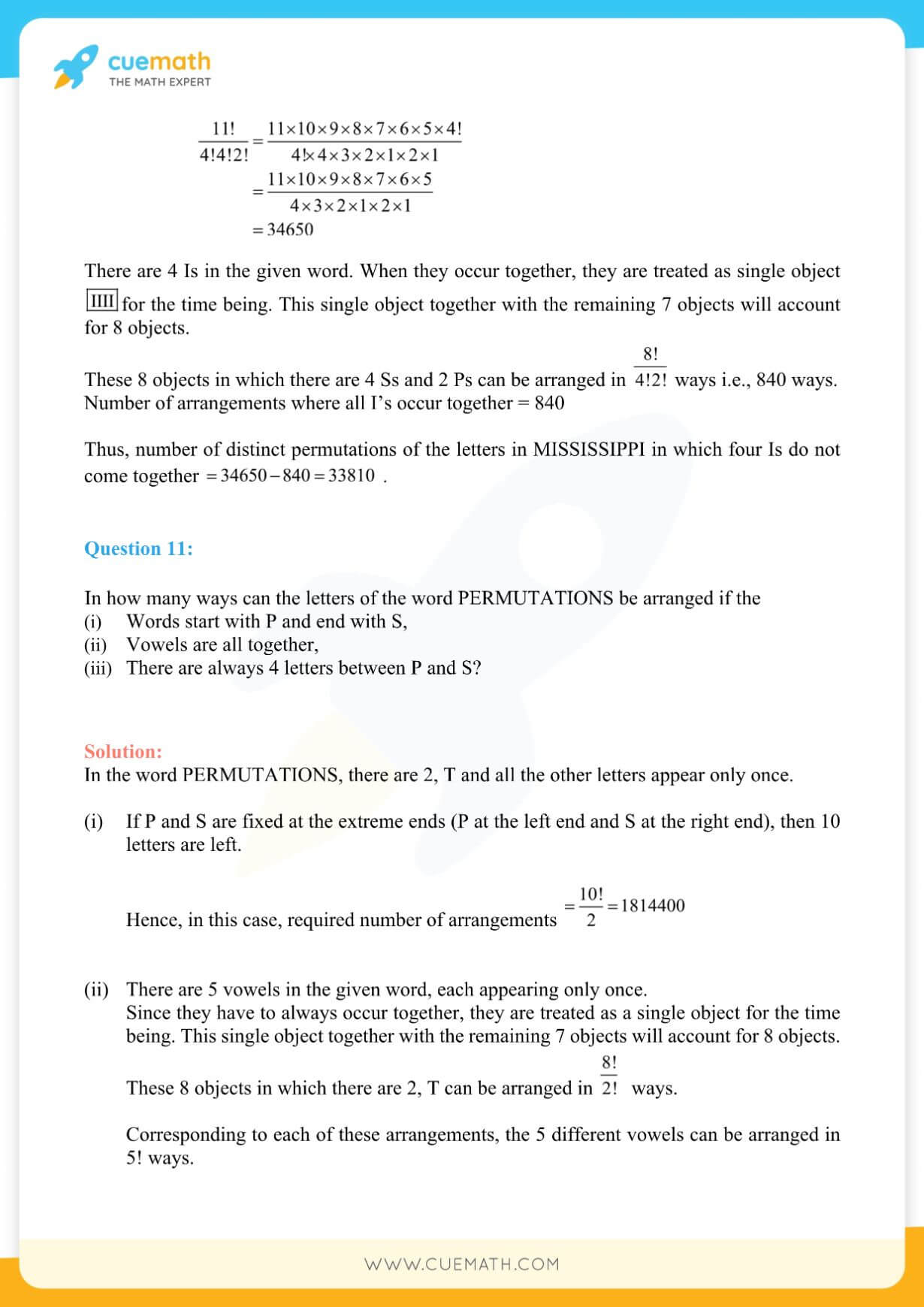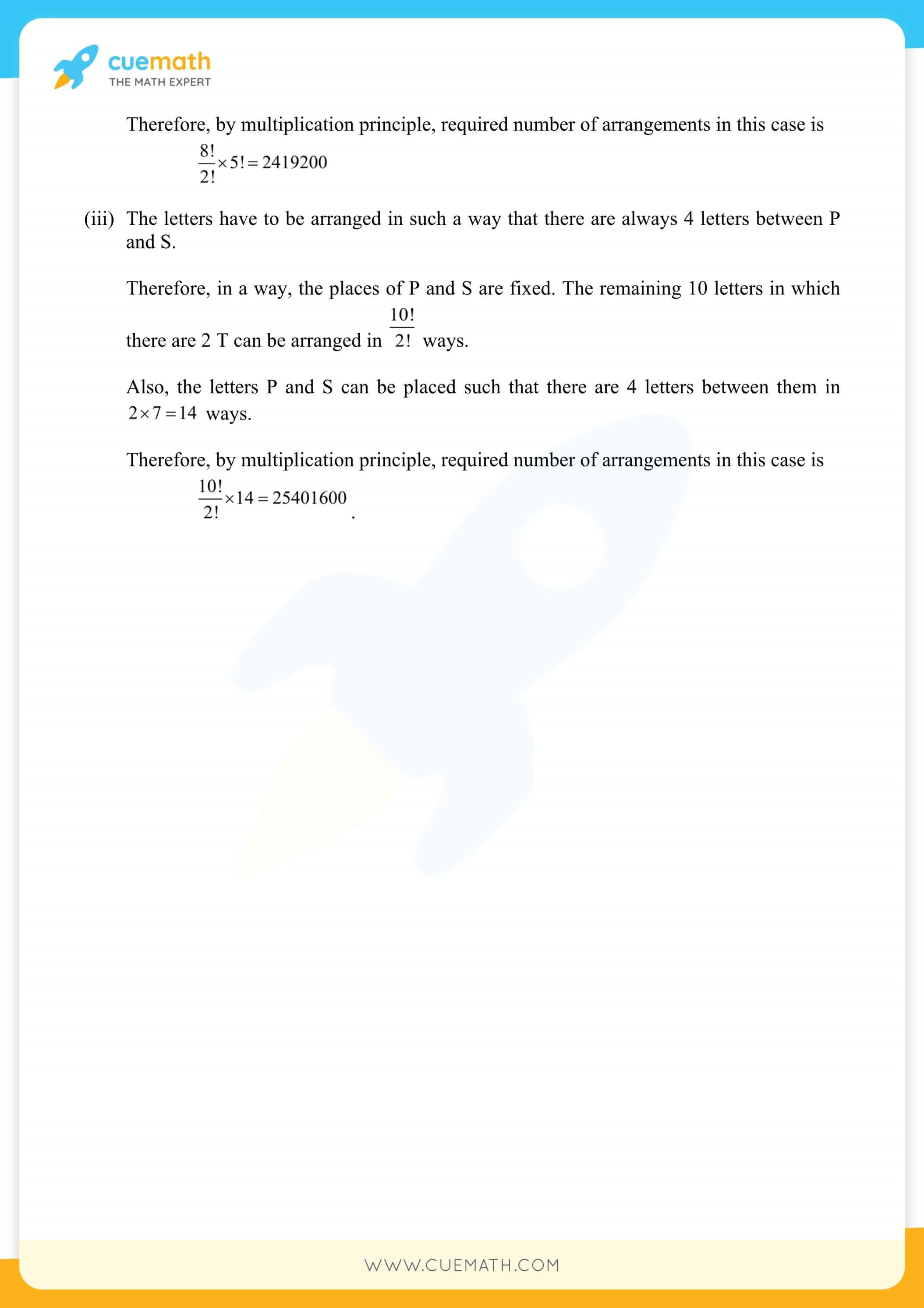 More Exercises in Class 11 Maths Chapter 7
NCERT Solutions Class 11 Maths Chapter 7 Exercise 7.3 Tips
NCERT Solutions for Class 11 Maths Chapter 7 Exercise 7.3 is a well-written guide that delivers the deep knowledge of each concept related to Permutations and formulas used for them. The format of these solutions is proficient in clearly understanding this topic through step-by-step practice examples. The clear and precisely structured questions in these solutions will enable students to grasp all complex concepts quickly.
Kids need to clear all their doubts about basic terms and formulas of Permutations before solving the questions present in this exercise. It will help them to improve their knowledge successfully. Students should revise the Class 11 Maths NCERT Solutions Chapter 7 Exercise 7.3 at least twice so as to instill strong concepts and learn the formulas.
Download Cuemath NCERT Solutions PDF for free and start learning!
Math worksheets and
visual curriculum