Learn
Ncert All Solutions
from a handpicked tutor in
LIVE 1-to-1
classes
NCERT Solutions Class 11 Maths Chapter 7 Miscellaneous Exercise Permutations and Combinations
NCERT Solutions for Class 11 Maths Chapter 7 Miscellaneous Exercise has 11 questions that cover the scope of all topics present in this chapter. The word problems provided in this exercise are based on Permutations and Combinations, their representations, practical problems, and applications. The solutions to problems are slightly complex but solving them will surely enhance competitive skills. These brilliant, high-quality solutions are well-curated as per the CBSE guidelines to form a firm knowledge base for exams. The only point to keep in mind while attempting these questions is to not get confused about whether to apply the concept of permutations or combinations to solve them.
☛ Download NCERT Solutions Class 11 Maths Chapter 7 Miscellaneous Exercise
Miscellaneous Exercise Class 11 Chapter 7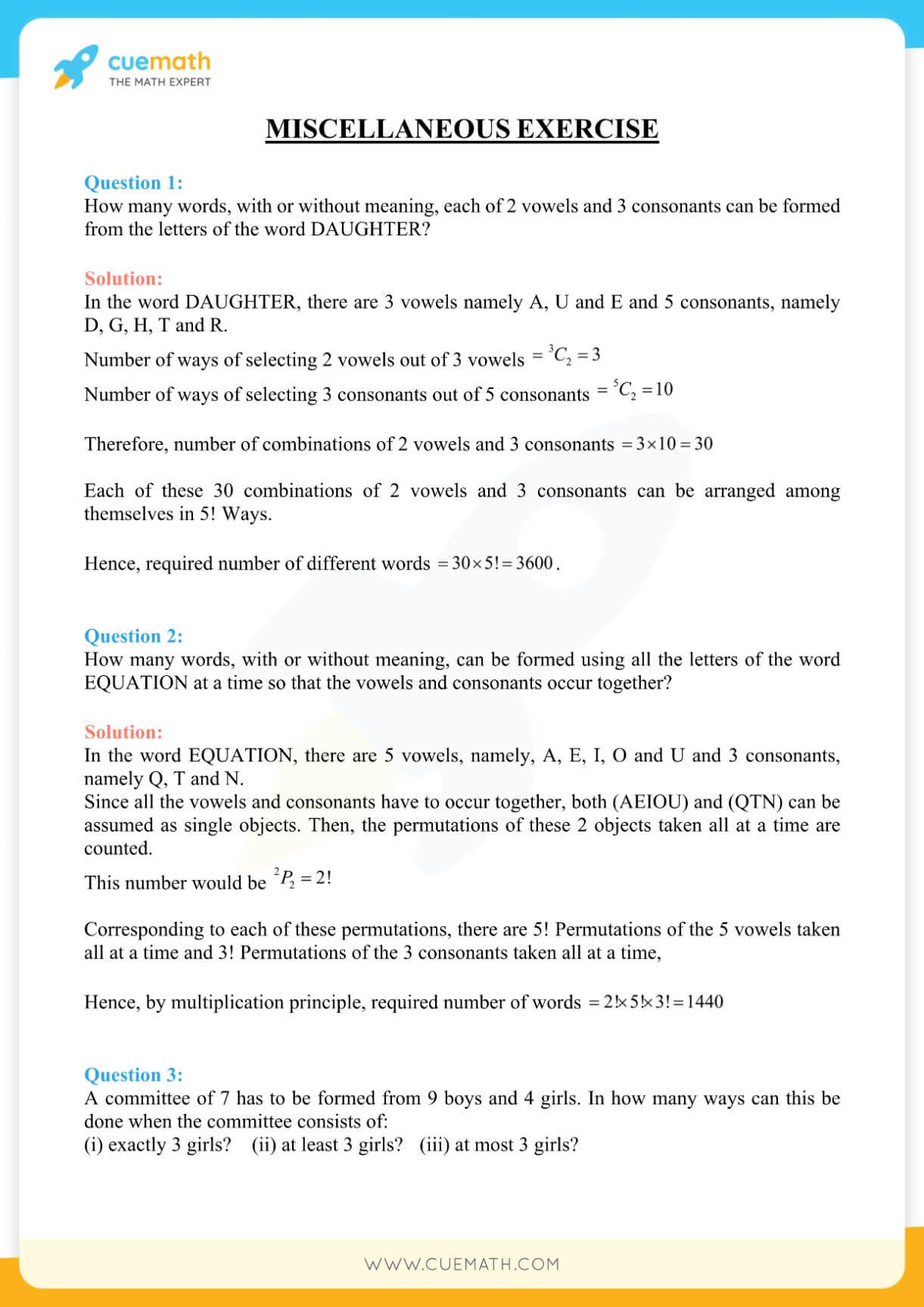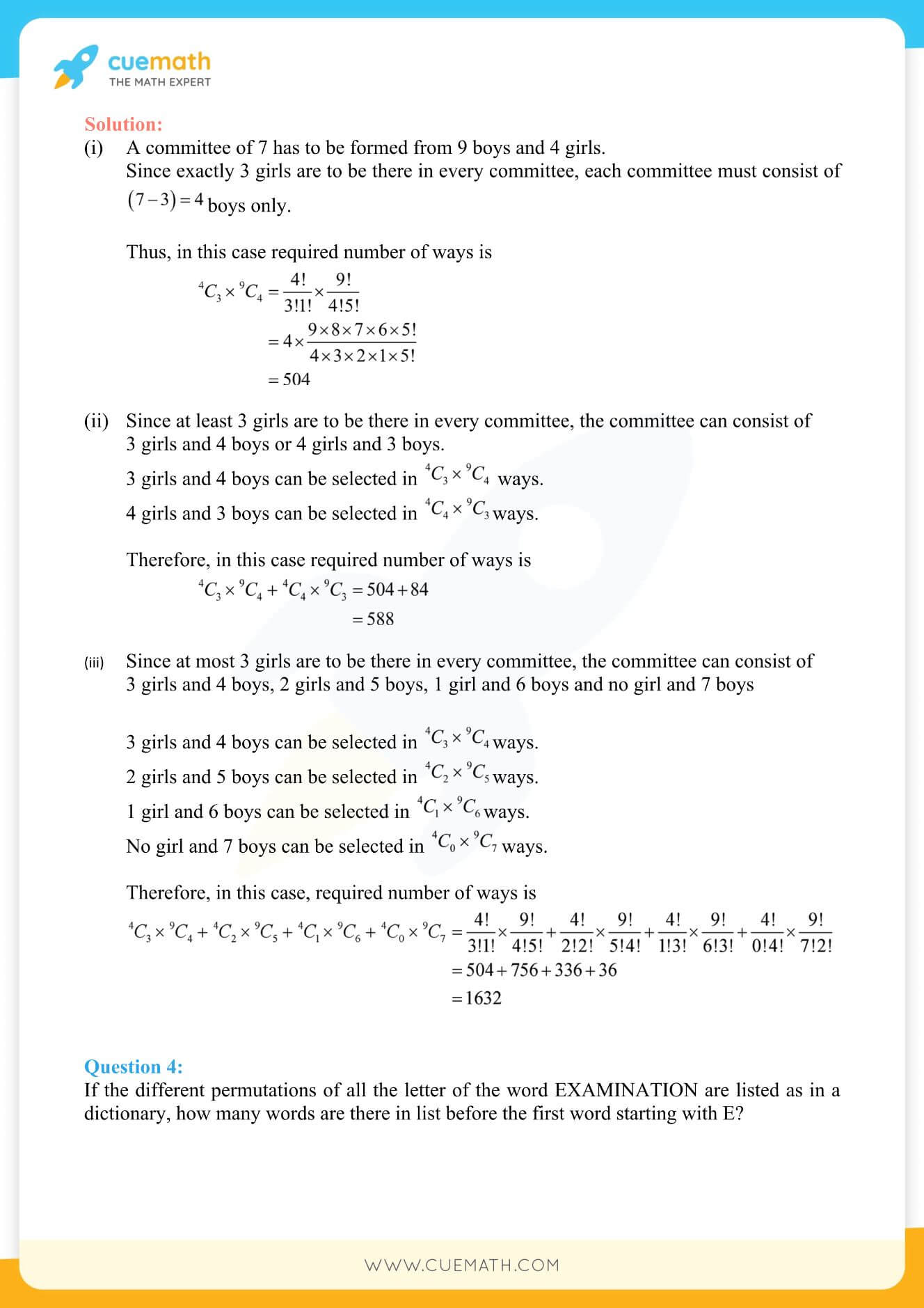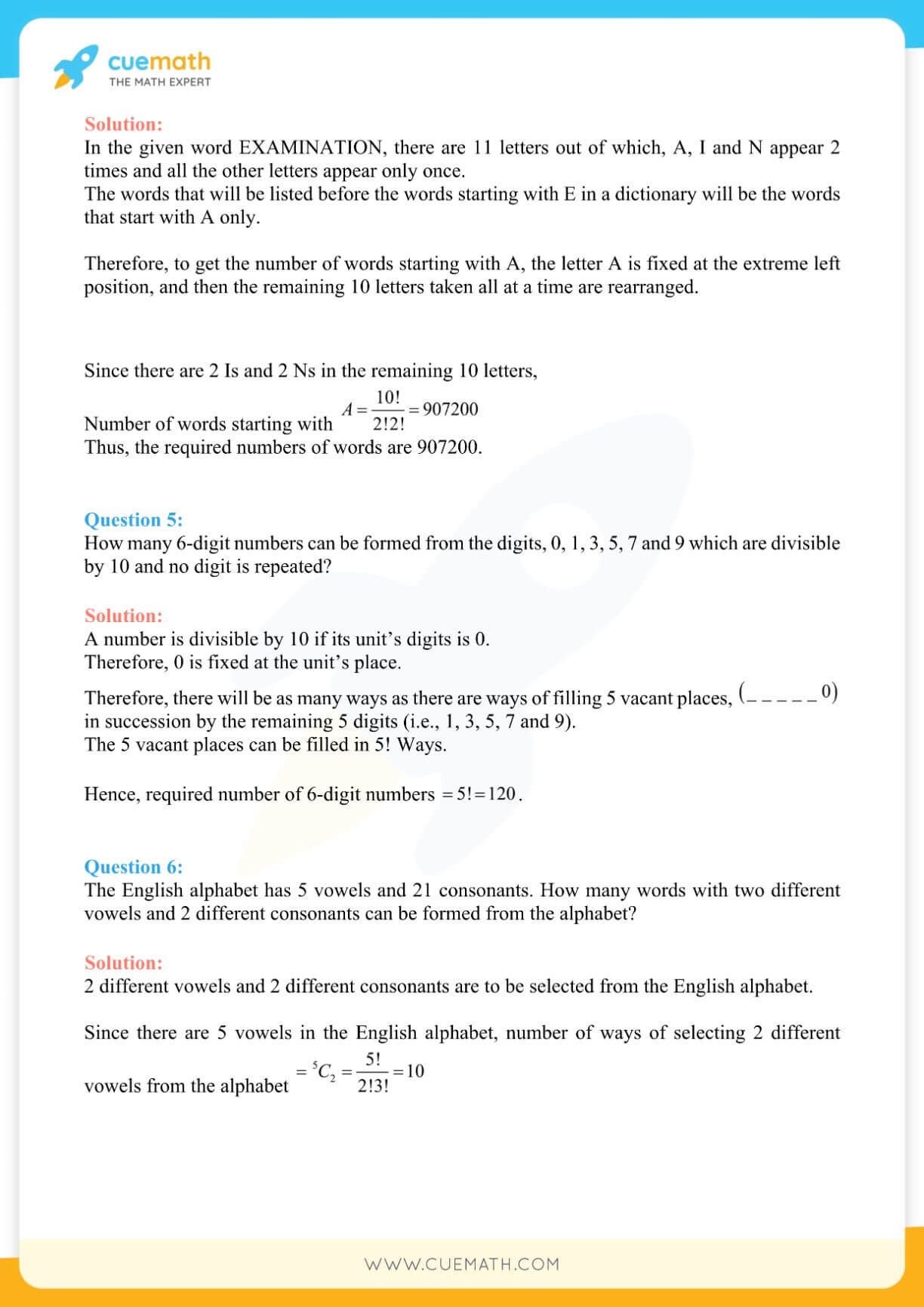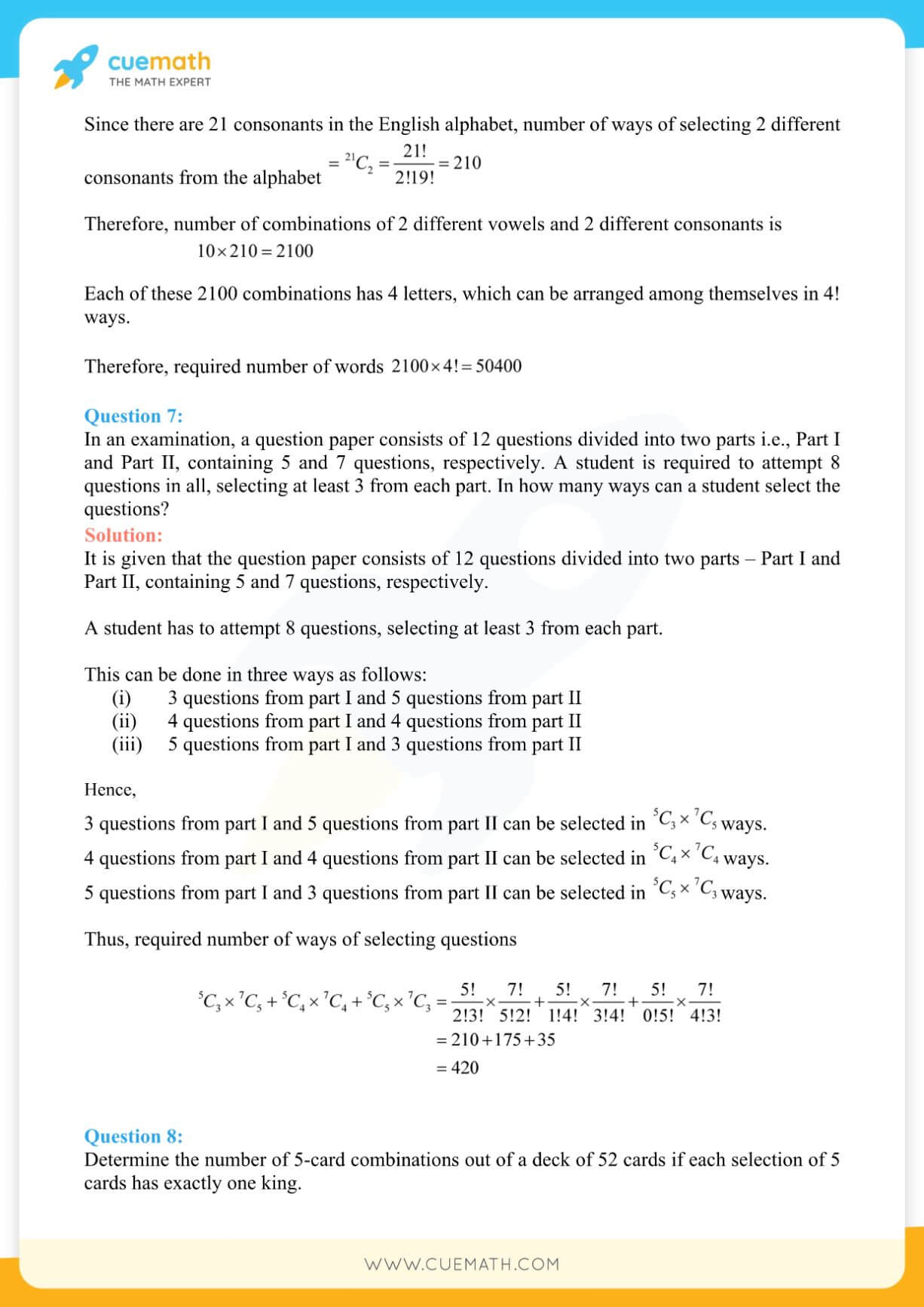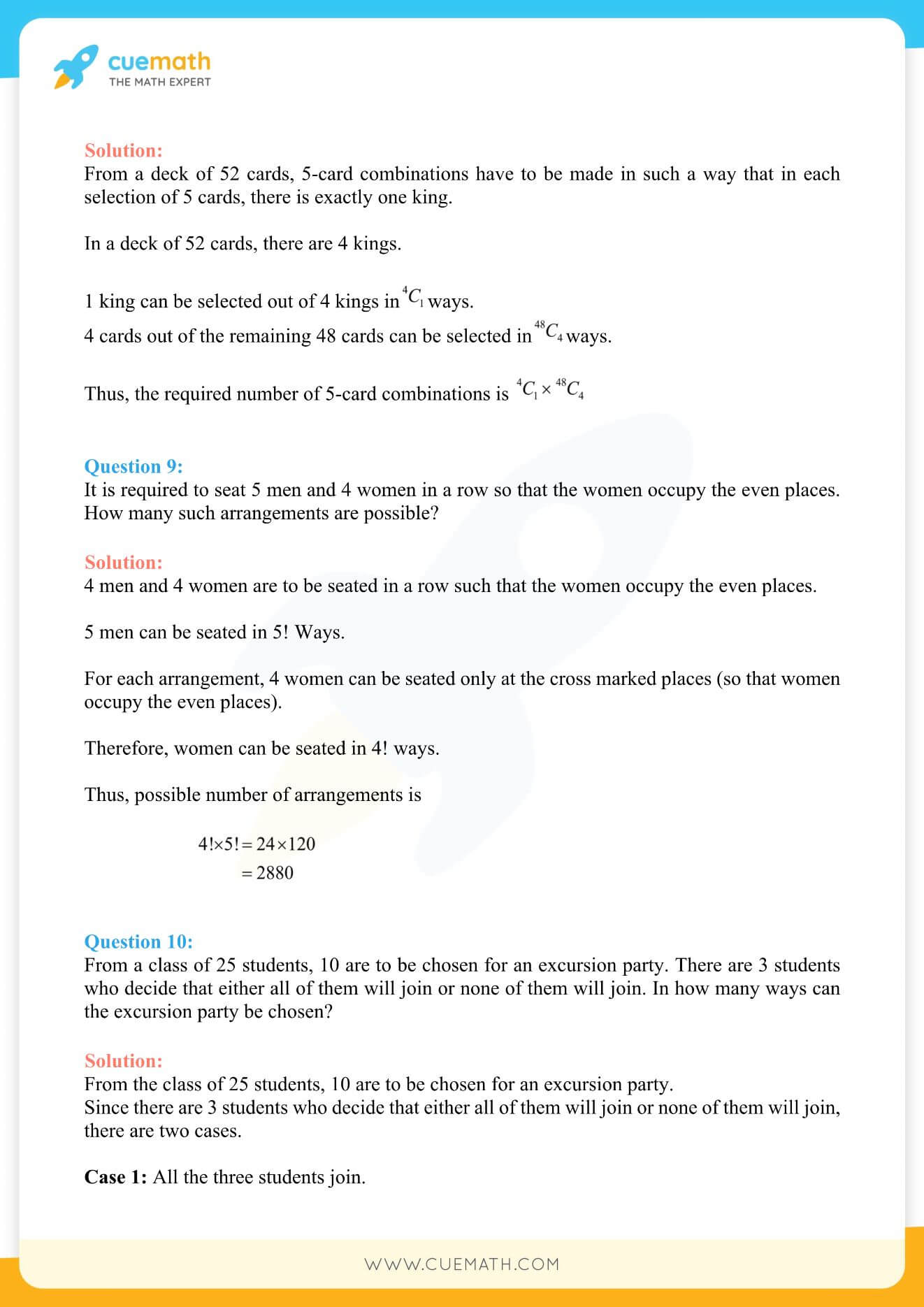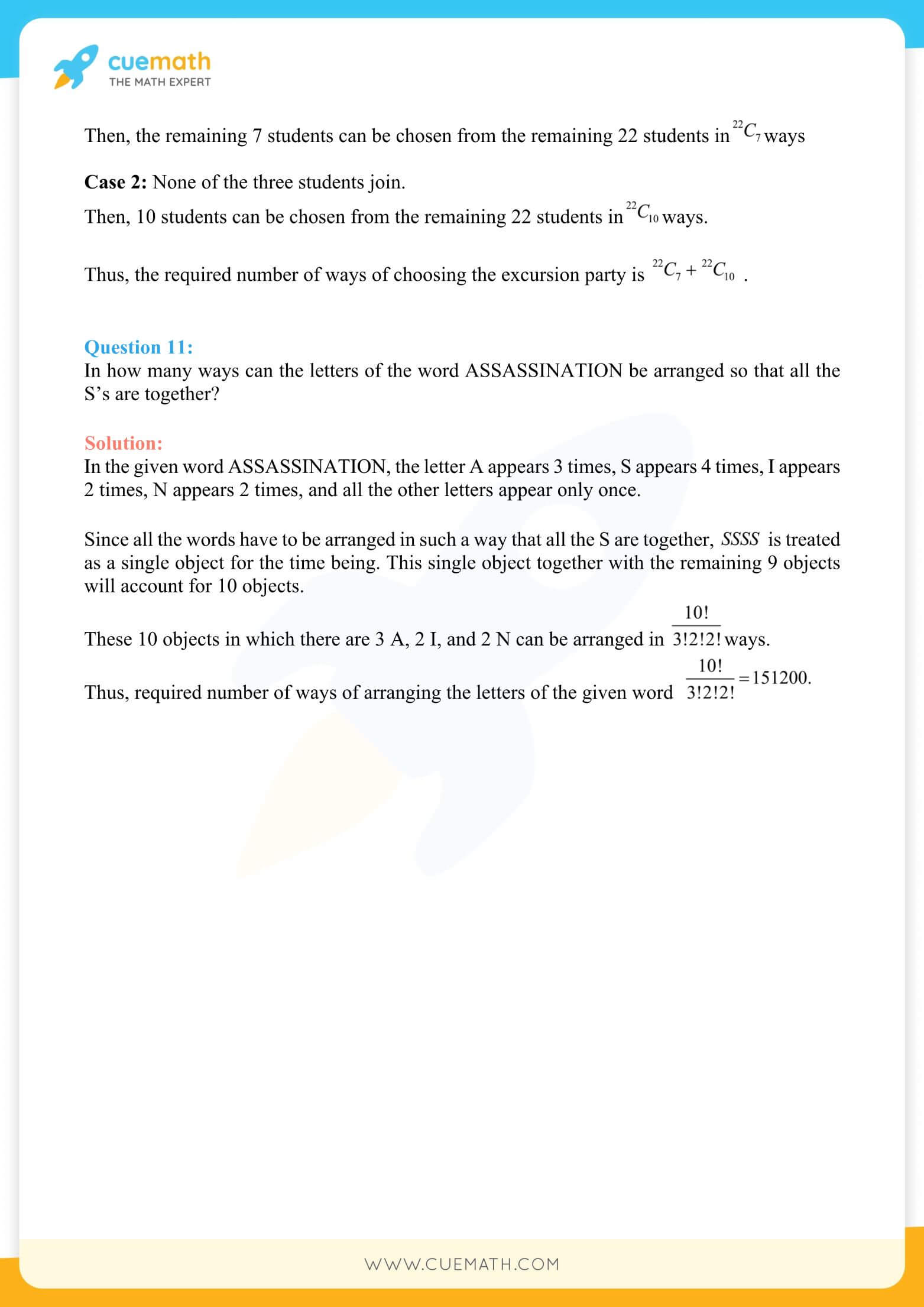 More Exercises in Class 11 Maths Chapter 7
Download Cuemath NCERT Solutions PDF for free and start learning!
Math worksheets and
visual curriculum