NCERT solutions Class 9 Maths Chapter 8 Exercise 8.2 Quadrilaterals
NCERT solutions for class 9 maths chapter 8 exercise 8.2 quadrilaterals are based on the midpoint theorem related to the sides of a triangle. Almost every question listed under this exercise is based on this theorem. The mid-point theorem states that the line segment joining the mid-points of two sides of a triangle is parallel to the third side. And the line drawn through the midpoint of one side of a triangle, parallel to another side bisects the third side. NCERT solutions class 9 maths chapter 8 exercise 8.2 consists of 7 questions based on the application of this theorem.
With the practice of the NCERT solutions, students will be able to correctly utilize the midpoint theorem to solve questions. Class 9 Maths NCERT solutions chapter 8 exercise 8.2 focuses on efficiently covering this concept with suitable examples and sample problems. These solutions are available in a scrollable PDF format given below.
☛ Download NCERT Solutions Class 9 Maths Chapter 8 Exercise 8.2
Exercise 8.2 Class 9 Chapter 8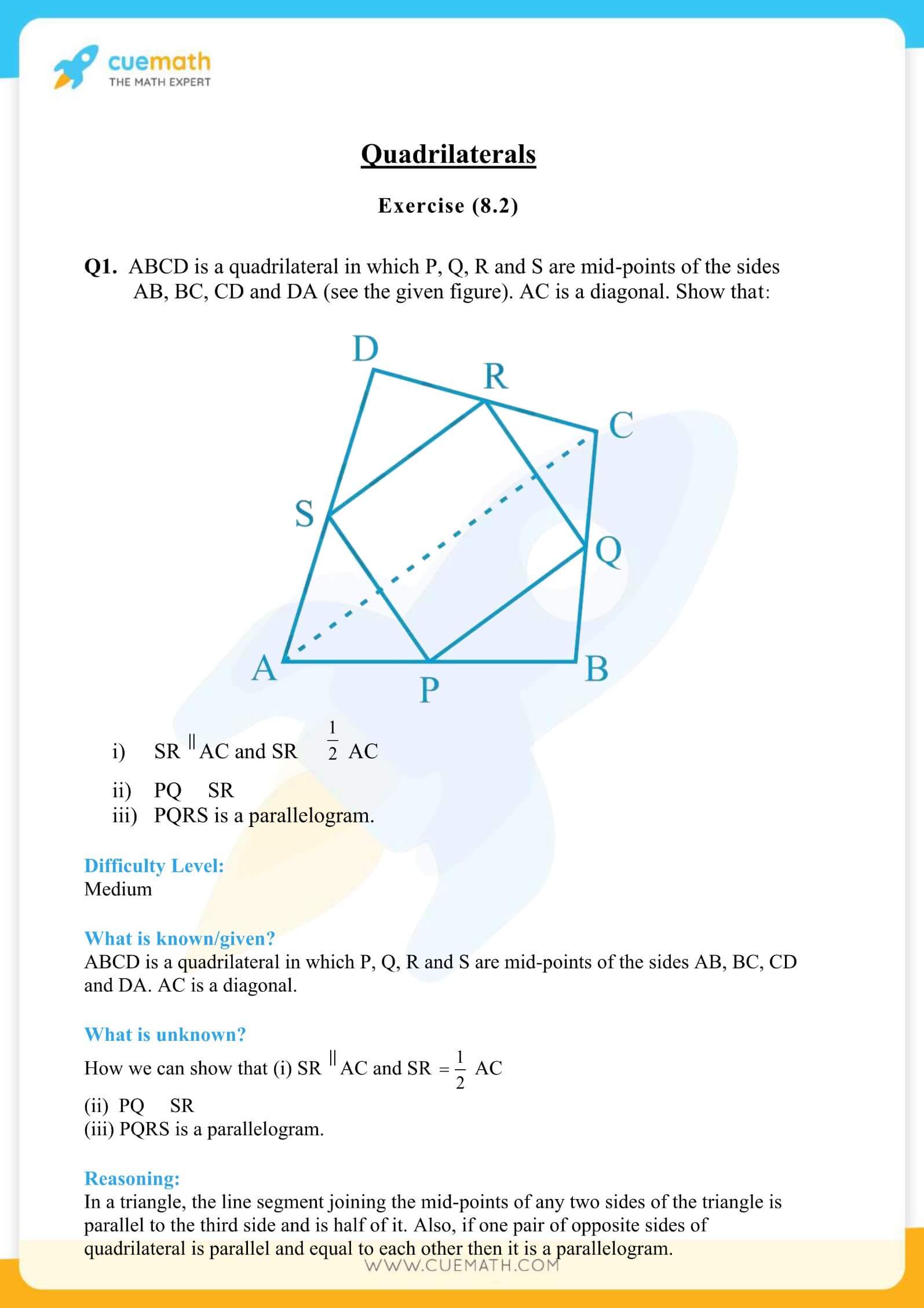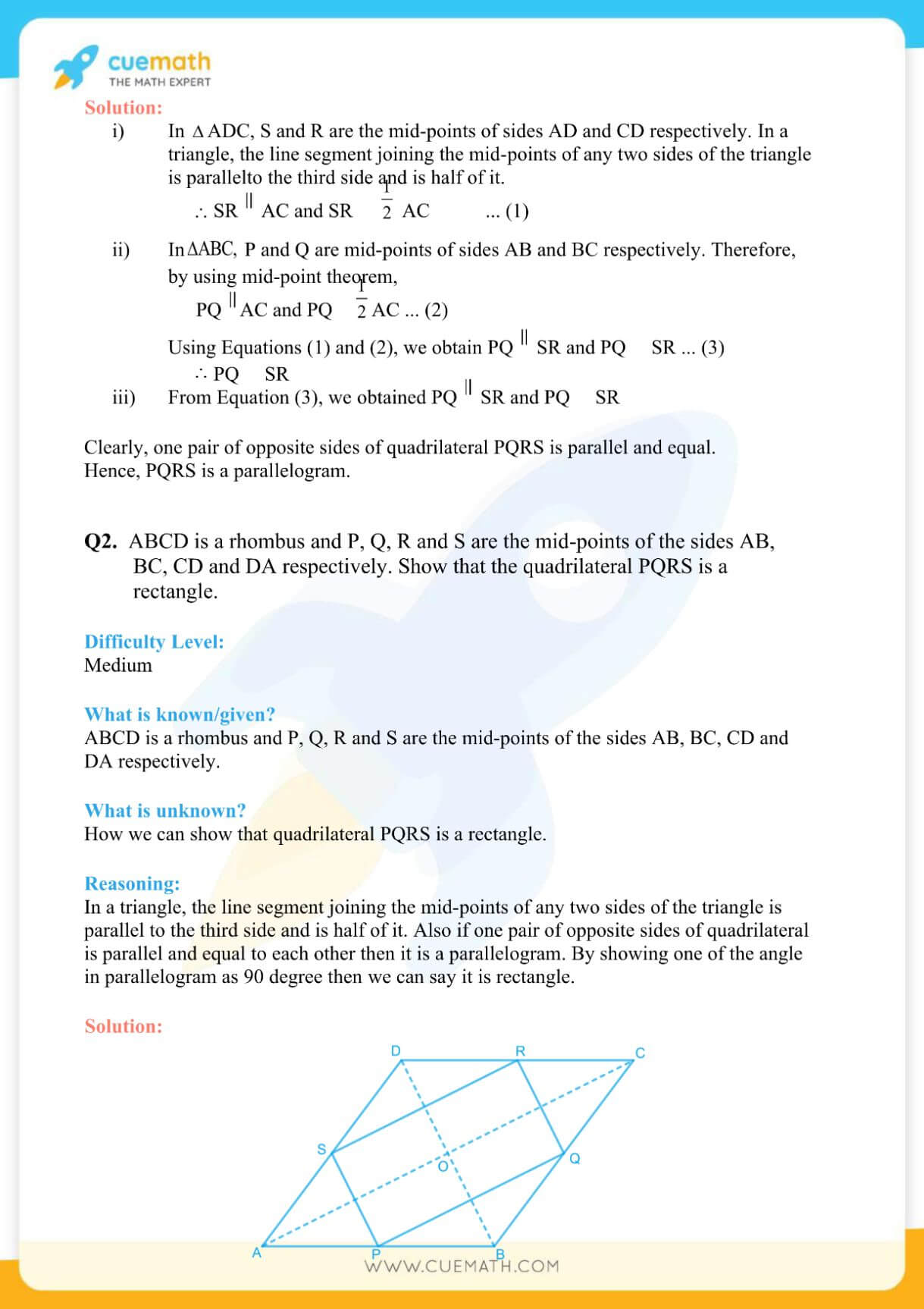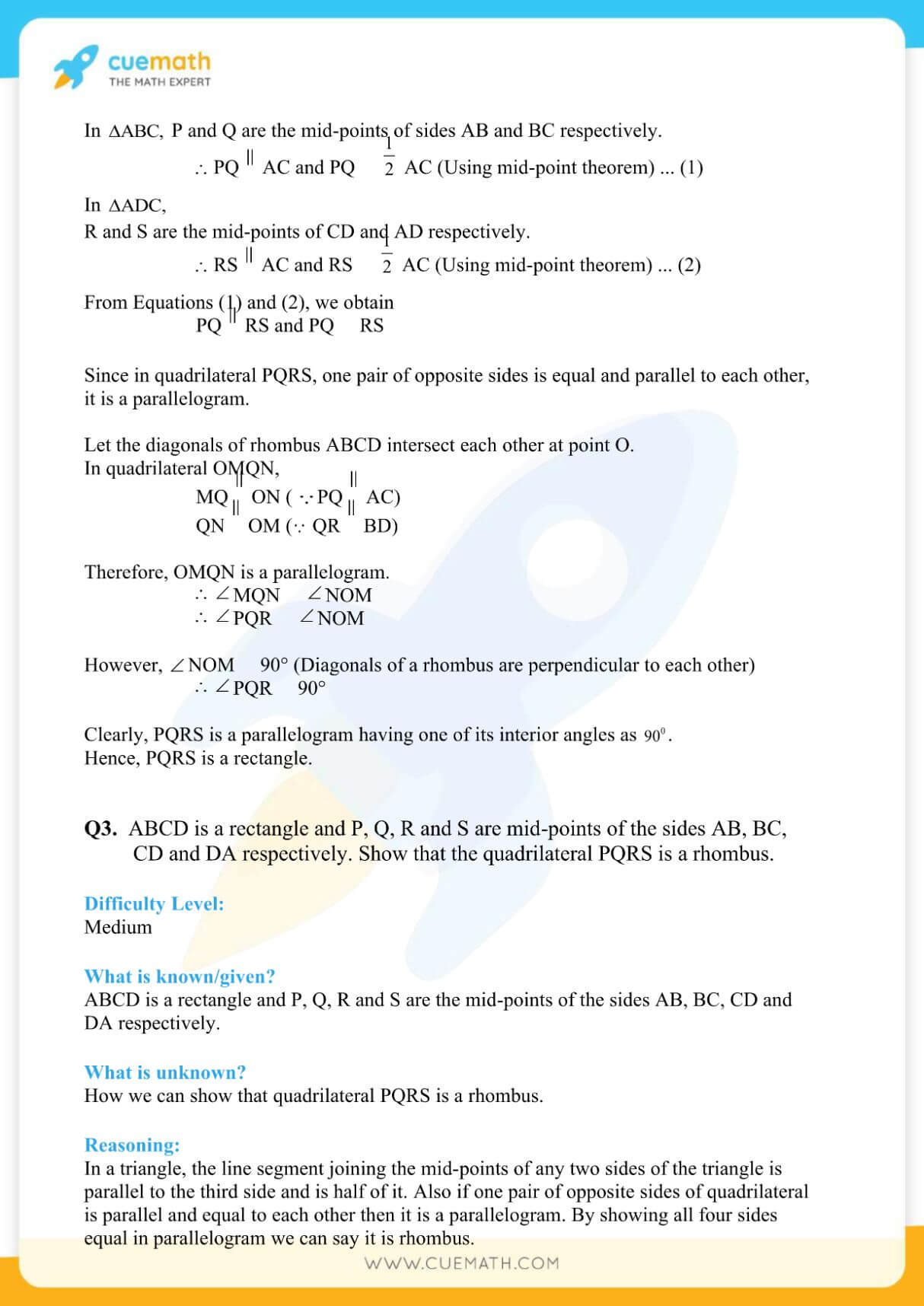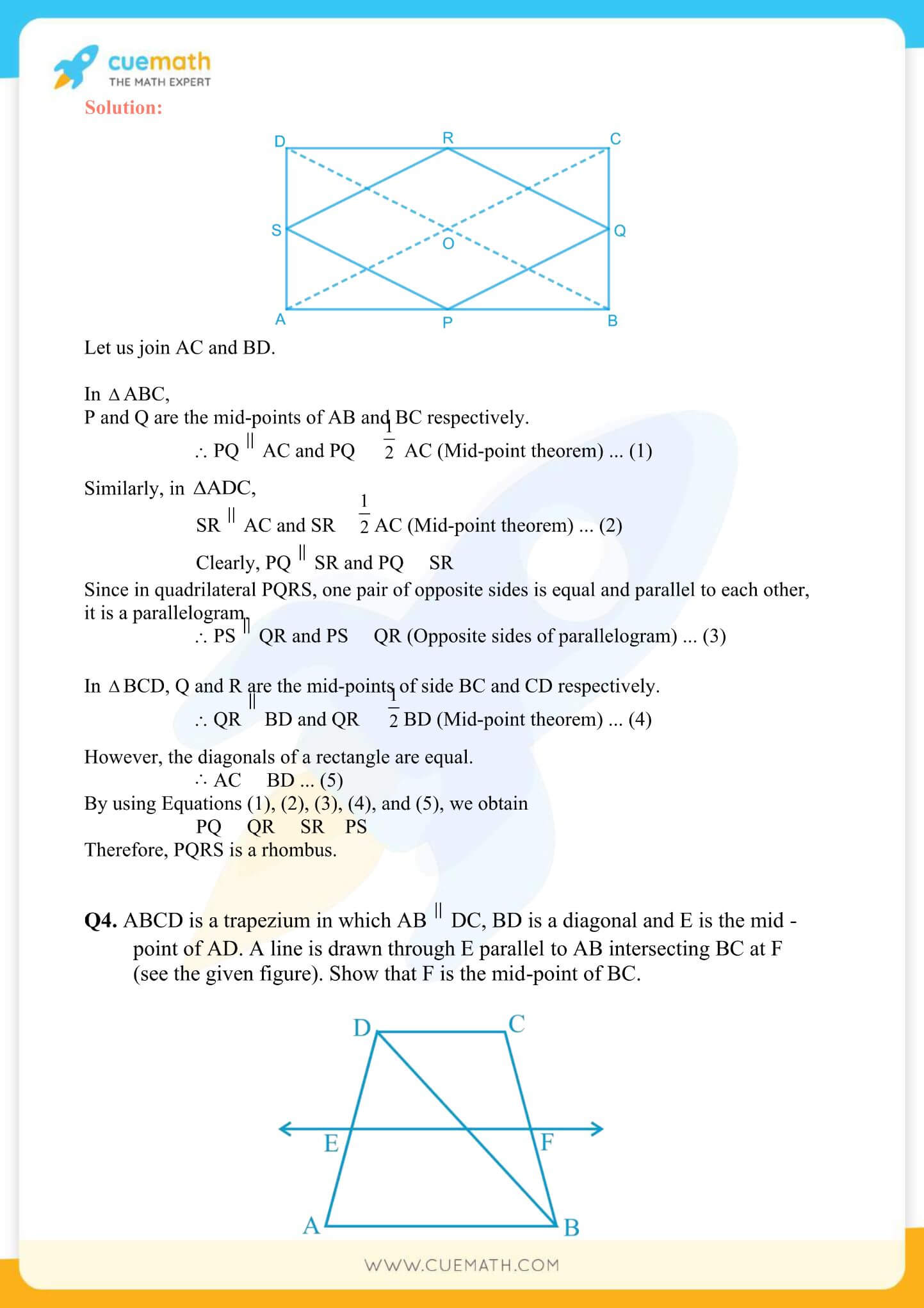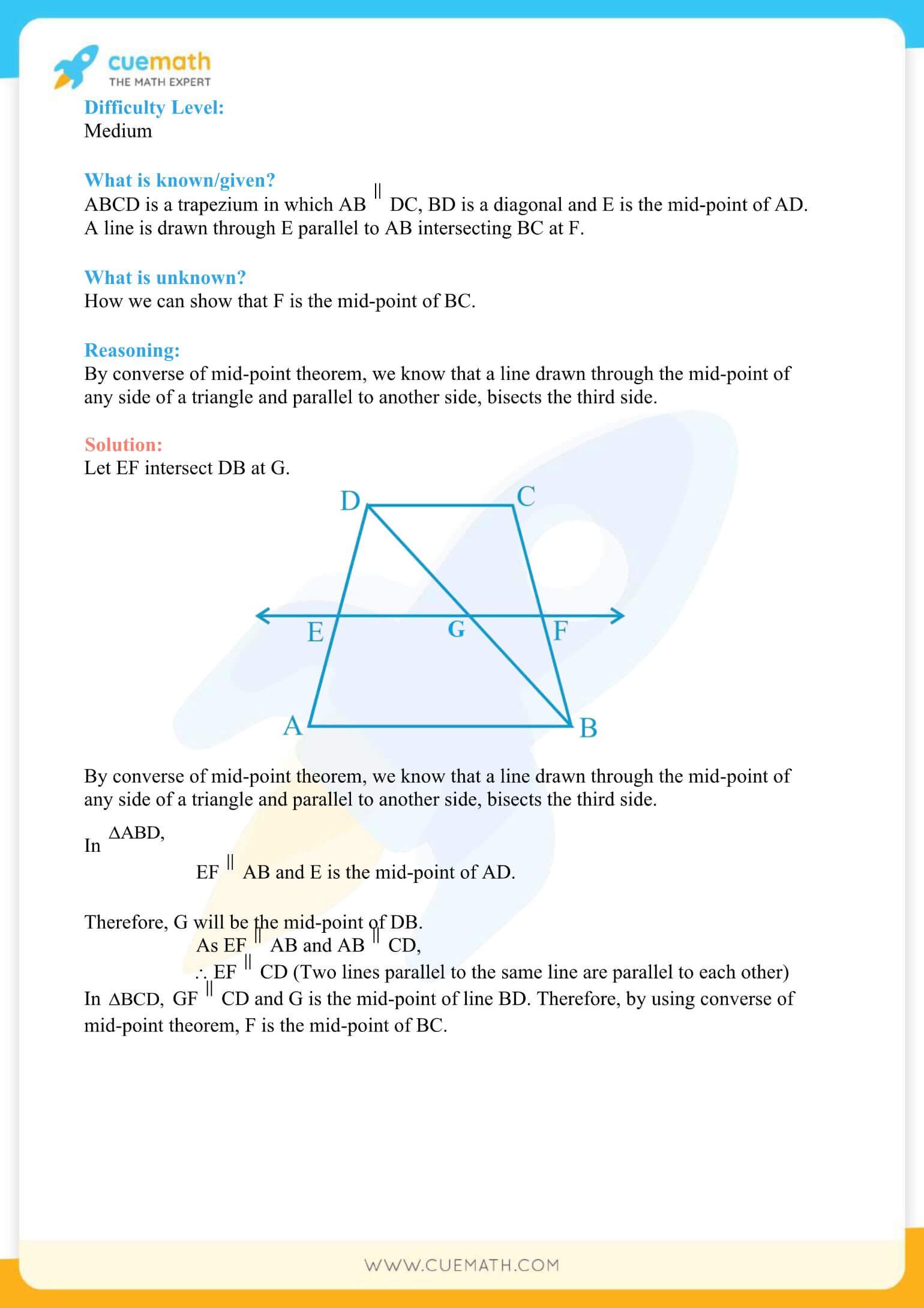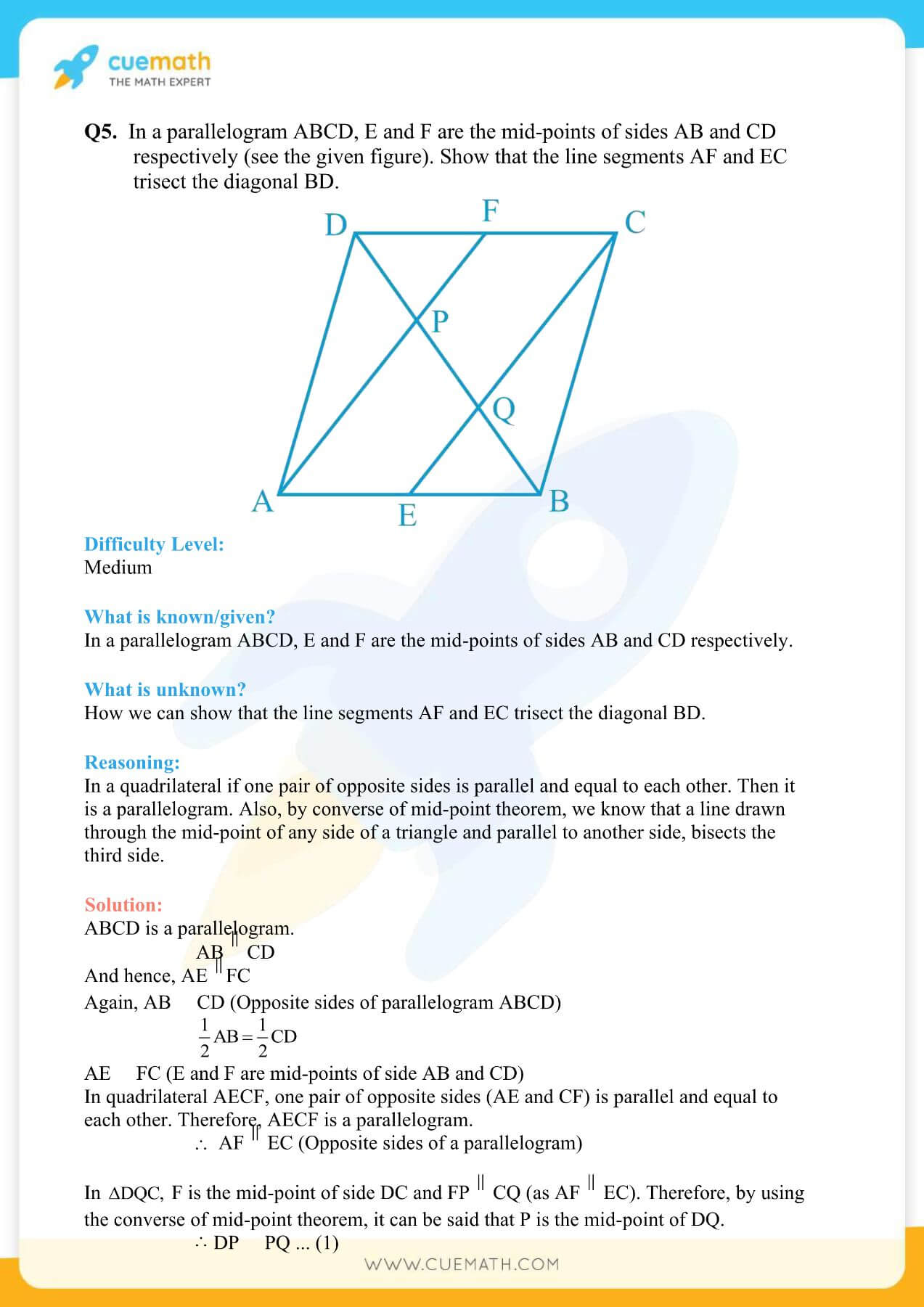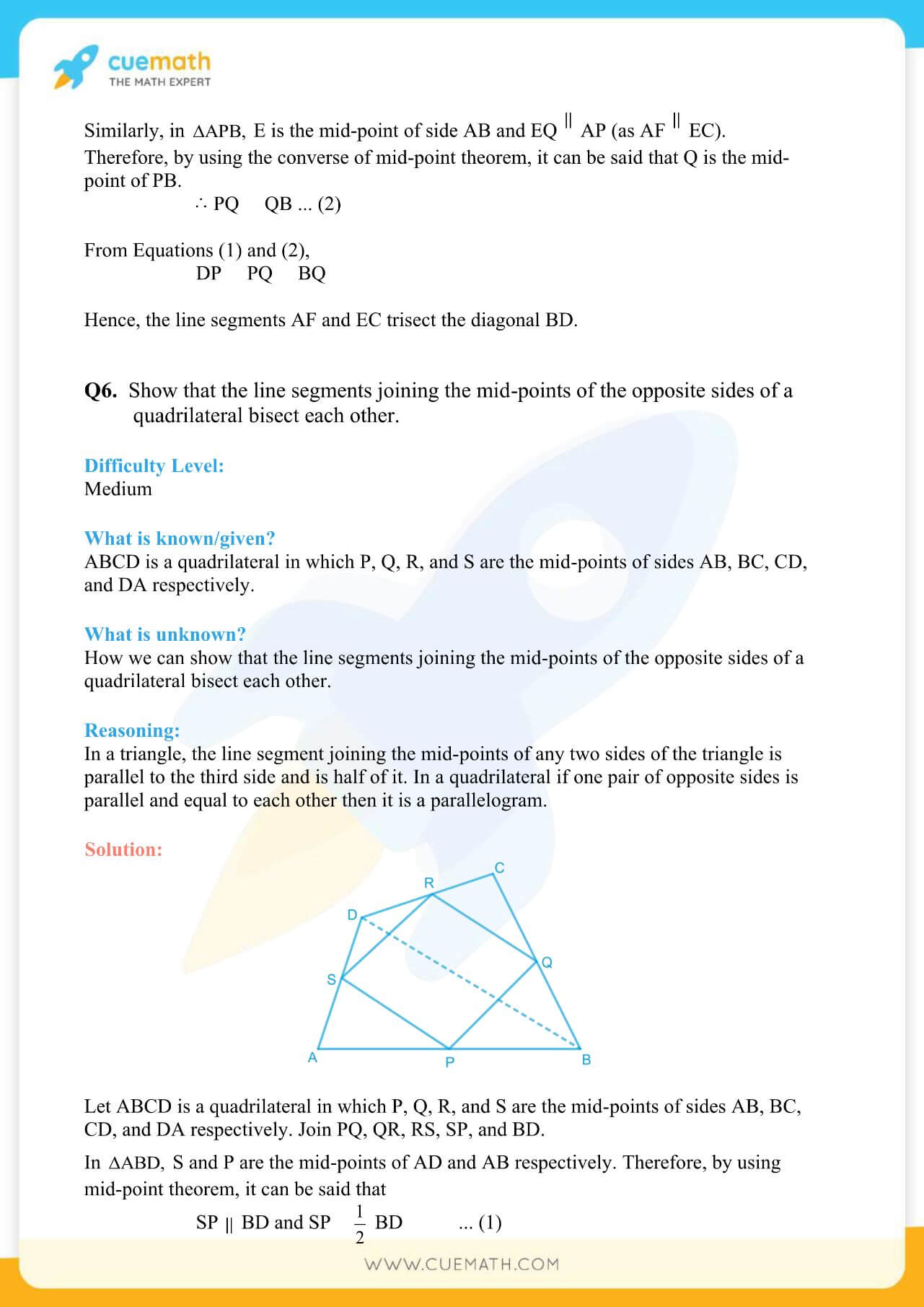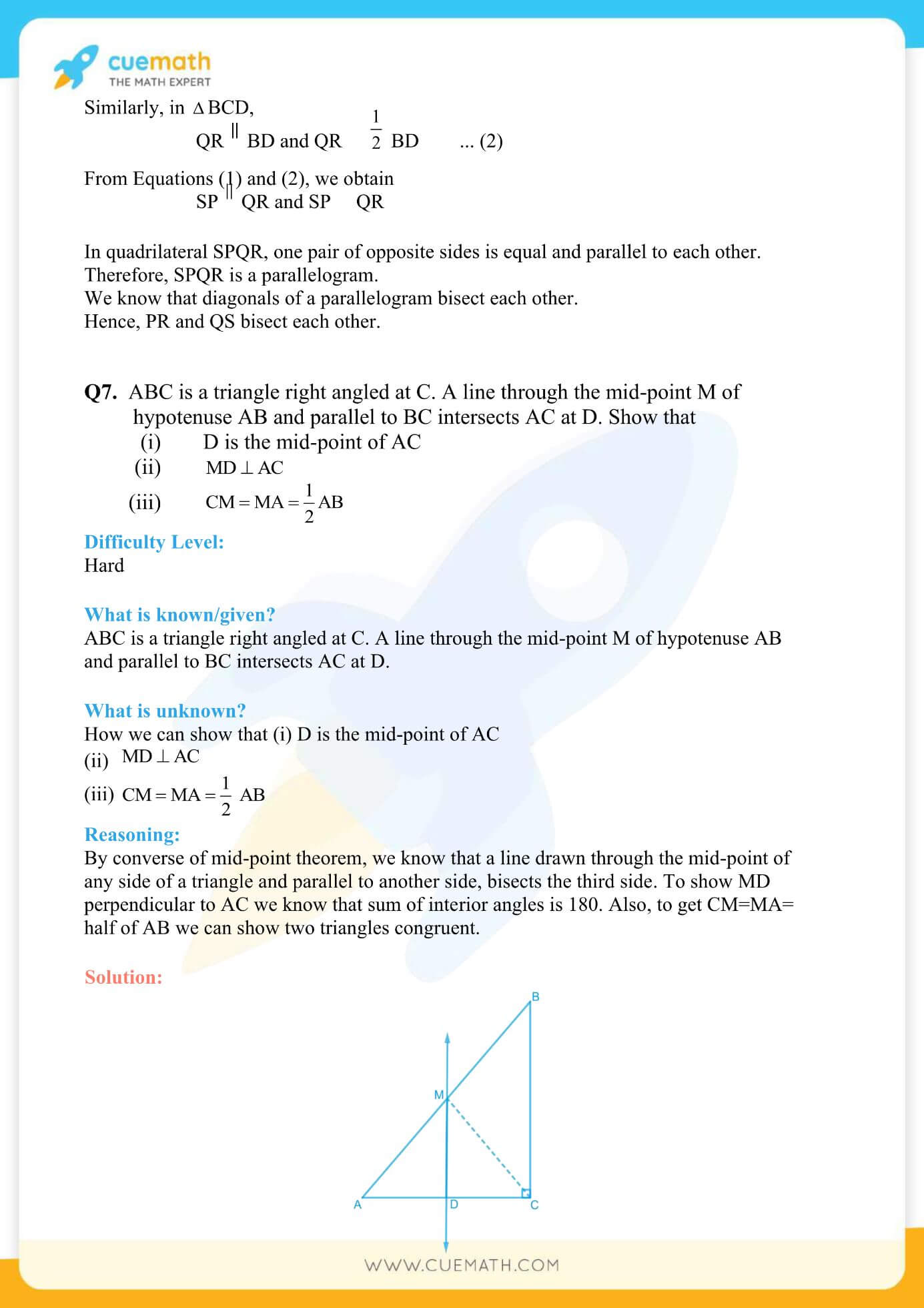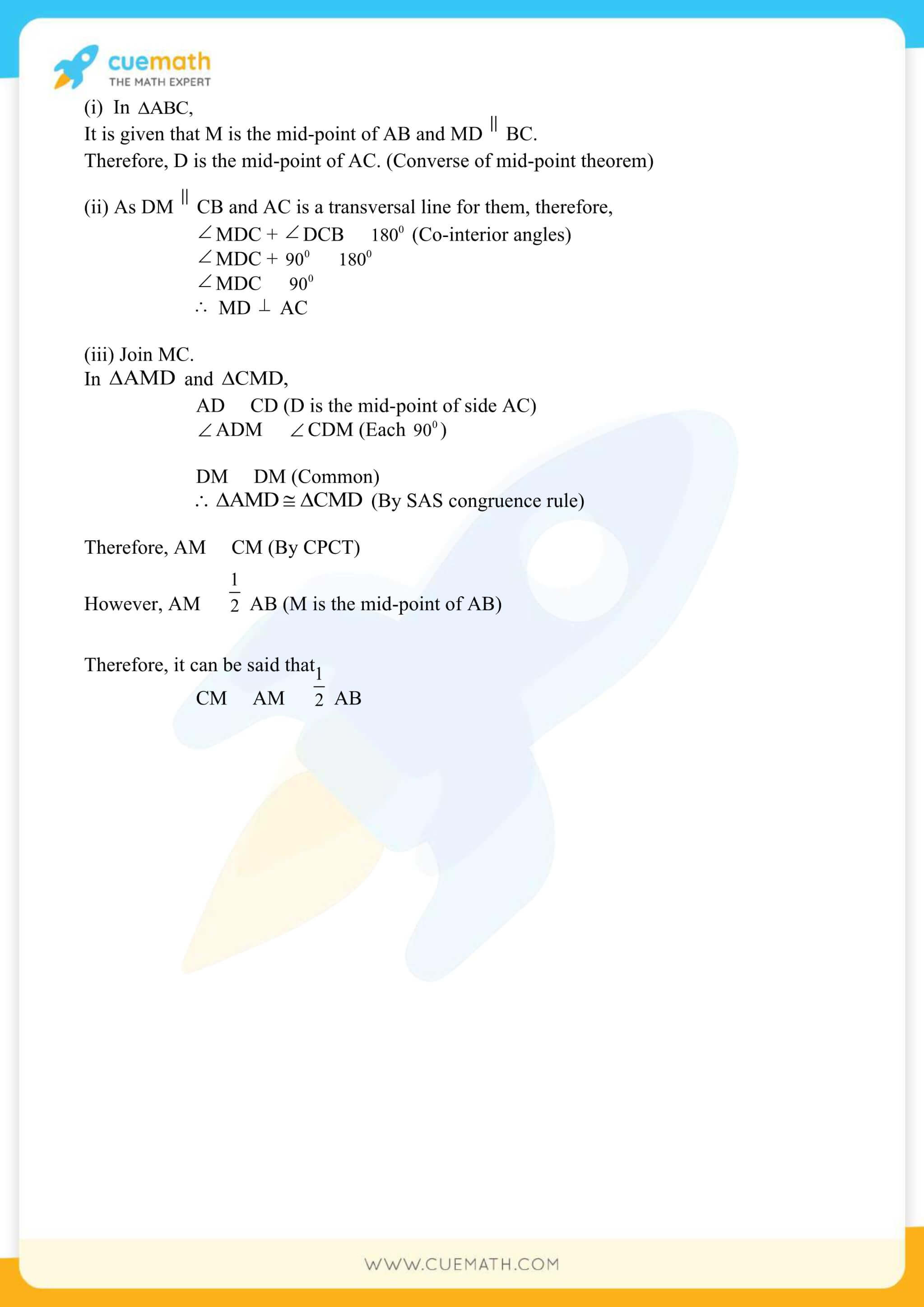 More Exercises in Class 9 Maths Chapter 8
NCERT Solutions Class 9 Maths Chapter 8 Exercise 8.2 Tips
Questions placed in the NCERT Solutions for Class 9 Maths Chapter 8 exercise 8.2 are carefully organized to impart the right type of knowledge and skills required to study the CBSE syllabus. The practice of the questions, examples, and sample problems provided in this exercise will encourage students to gain a fine command over the concepts to master them quickly. Studying these solutions will help in getting accurate and detailed answers to all questions.
The students must thoroughly practice all questions, theorems, proofs, and fundamental terms to clearly understand this topic. By carefully studying all the notes provided in the highlight section of class 9 Maths NCERT Solutions Chapter 8, students will not get confused while solving the exercise questions.
Class 9 Maths NCERT Solutions Video Chapter 8 Exercise 8.2
Math worksheets and
visual curriculum