How can you become a Cuemath teacher?
5th January 2021
Reading time: 4 minutes
Introduction
Cuemath was born with a vision to help students learn math the right way and overcome the difficulties they face due to traditional blackboard learning. We have carefully designed the math learning programs for all age groups.
As math experts, our mission is to lead the way in building mathematical thinking in children to enable them to become the problem solvers and creative thinkers of the future.
Also read:
---
Downloadable PDF
Here is a PDF that tells about how to become a Cuemath teacher and start your journey of educating the kids mathematically! Click on the download button to know more.
---
What are the three steps to become a Cuemath teacher?
Step 1: Complete the online job application form.
Step 2: Shortlisted applicants need to register for the training by paying the fee for an electronic writing pad.
Step 3: Complete the training courses along with the corresponding evaluations to get certified.
At each step, Cuemath will be in constant touch with you to help progress to the next stage.
---
What do we check in the entire process?
Prior teaching experience is not required.
We check for 3 skills and make sure that space and hygiene conditions are provided for.
Math ability: Cuemath teacher partners are required to handle the responsibilities of delivering learning outcomes to students by delivering the program. Therefore, we check for proficiency in Math for teaching high school level classes.
Empathy with children: At Cuemath, we believe that knowing math is not enough to teach math to children, you must also have an ability to work well with children and to motivate them to learn. These attributes ensure that teachers deliver learning outcomes consistently.
Communicate effectively with parents: Teachers also need to work along with the Cuemath team to grow their learning centre by gathering enrolments from their vicinity. For this, the ability to communicate well is required.
---
What does Cuemath expect from a math teacher?
What is the qualifying criteria to be shortlisted for training?
Before we begin the process we assess the following and follow it up with a telephonic screening.
The applicant's education qualifications

Time commitment from the applicant.
The second level of shortlisting will be through a telephonic interview where one of our associates will have a detailed conversation about the role requirements and assess if the applicant fits the requirements.
The applicants are also briefed about the details on revenue, growth, management of the center, etc. The applicant's understanding and agreement with these details are very important to make the decision of continuing the Cuemath journey.
What will be checked in the telephonic screening?
The telephonic screening will be to reconfirm some of the information that you have provided via the online application. Additionally, there will be a few questions to understand your profile. Here are some indicative questions for you:
Could you walk me through your profile?

What made you choose Cuemath?

How much do you know about Cuemath?

Do you have any issues with any of the terms and conditions shared?
Some other steps to follow are:
You were not accepted in the last attempt. Can you re-apply?
Yes. One can reapply to the role of Cuemath teacher partner. If you drop out, or have not qualified you will be intimated by email. You can re-apply after 90 days from the date of this intimation.
My math skills are rusty, you have not done it for a long time. How can you overcome that?
This is a common question. Most of our current teachers do not have a formal teaching qualification. Cuemath will train and certify you as a teacher before you begin a class.
Refreshing the math knowledge and getting you up to speed is a major part of the training. Below are the key elements of training.
---
Cuemath training program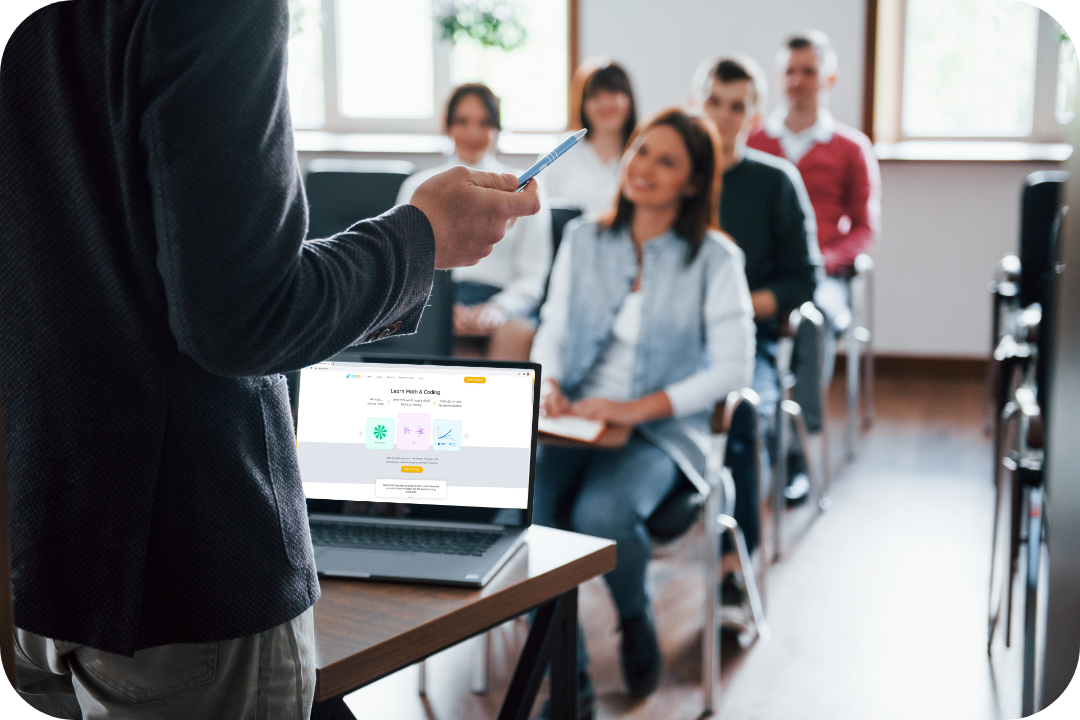 What does the training cover?
The Cuemath courses cover the following topics.
Math Knowledge: One math course is part of the certification training. Others can be taken after the initial certification based on need.
Cuemath Curriculum: How is the curriculum designed? How to personalize for students?.
Cuemath Method: How does the method work? How to make the best use of learning aids?.
Engagement: How to build student engagement using the SPACE framework, specifically.
How to plan for a class?
What is the right way to respond to children, build confidence & increase effort?
How to accelerate learning through various strategies, what works, What does not?
How to cue answers rather than simply giving them away?
How to motivate students through intrinsic as well as extrinsic rewards?
The aim of the training is to prepare teachers to start their Cuemath centre, confidently take their first Cuemath class, and most importantly ensure learning outcomes for all students.
How long does the training take?
At the right pace, it will take 10-15 days to complete the online training after which you can schedule an assessment as convenient with the Cuemath training team.
Sometimes some extra courses will be assigned based on the assessment and that can also be typically covered within 10-15 days. All online training can be done on a laptop/desktop at your convenience.
Where does the training happen?
Cuemath is an online training platform. Therefore, we have an online course that can be easily completed from the comfort of your home. When you complete the online course you don't need to go nearest Cuemath office for personal assessment, every mentoring can be done in online mode on a laptop/desktop at your convenience.
Online courses: Many prospective teachers may not be able to regularly travel for an offline course, a major part of the training is done online. All online training can be done on a laptop/desktop at your convenience.
Demo evaluation: At the end of the course, an online evaluation takes place where the buddy teacher plays the role of a student and the selected teacher takes a demo class.
How does one get students?
Cuemath teachers get students by spreading awareness through local channels and generating word of mouth. Online Events and online workshops help in spreading the word.
A dedicated team of employees and Buddy teachers in cities help the new teachers to get students. In addition, Cuemath runs digital advertisements and channels the leads from these advertisements to teachers.
---
Conclusion
There are three steps that a prospective teacher has to complete to become a Cuemath teacher. Successful completion of the online application, telephonic screening followed by registration, and the training course.

Training is mainly online with a Face to Face assessment at the end of the training course.
---
About Cuemath
Cuemath, a student-friendly mathematics platform, conducts regular Online Classes for academics and skill development and their Mental Math App, on both iOS and Android, is a one-stop solution for kids to develop multiple skills. Understand the Cuemath Fee structure and sign up for a free trial.
---
Frequently Asked Questions (FAQs)
1. How can I become an online teacher?
At Cuemath, we recruit teachers for delivering our curriculum to the students. To become a Cuemath teacher, register at Work from Home Teaching jobs. Once you're eligible as per the recruitment strategy, we provide training and certification along with all the marketing support, you need to enroll students. A Cuemath teacher has the potential to earn an average of 30,000/- per month. We hope you take up this opportunity and spread your passion for math!
2. What is the salary of a Cuemath teacher?
The single most important factor that determines how much you will earn as a Cuemath teacher is the amount of time you are willing to devote in conducting the Cuemath classes. If you devote 3 hours a day, 6 days a week, you could earn up to Rs. 45000 a month.
3. What is Cuemath Teacher Partner?
At Cuemath, we recruit teachers (Cuemath Teacher Partner- CTP) for delivering our curriculum to the students. Cuemath will provide online training that enables you to conduct Cuemath classes in an engaging manner using the Cuemath methodology.
4. How is Cuemath curriculum/methodology in Cuemath Online Program different from school/tuition?
Cuemath is an online Math learning program where learners have Math experts teaching them one on one. At the Cuemath online class, students learn math, by working out problems on their own under the watchful guidance of their teacher. If they get stuck somewhere, the teacher gently nudges the student in the direction of the answer. This develops the learner's minds and cultivates a problem-solving attitude.
5. Do I need to pay to become a Cuemath teacher?
A one-time investment of Rs. 9,990 is to be made for registration. The Rs 9990 payment is like an Earnest Money deposit and designed to make sure that only committed teachers progress into training, as the entire cost of the training is borne by Cuemath.
6. Is Cuemath a genuine opportunity for teachers?
Cuemath teaches math to students from KG-12th. We have a community of over 8,000 teachers reaching out to over 2 lakh students both in India and overseas. Math experts of Cuemath are trained to maintain excellent teaching and learning standards. Join our family of 8,000 Teacher-Partners and start your franchise business and start earning from home.
7. What is Cuemath teaching process?
The Cuemath methodology of teaching Math to our students is to help them 'Understand the WHY behind the WHAT'. When a student is working on a topic, he/she must first understand WHY he needs to follow a certain set of steps or a formula. So to start the class, the teacher will first probe the students with questions to understand gaps with learning. The teacher uses hints/examples to help the student. The student and teacher interact through the whiteboard which is present on the platform to help the students understand clearly what the teacher is explaining. The teacher uses diagrams, simulations to help the student understand concepts. The student through these steps are equipped to get to the answer on their own!
---
External references
To know more about Cuemath teachers, please visit these blogs:
Share