Learn
Ncert All Solutions
from a handpicked tutor in
LIVE 1-to-1
classes
NCERT Solutions Class 11 Maths Chapter 6 Exercise 6.1 Linear Inequalities
NCERT Solutions for Class 11 Maths Chapter 6 Exercise 6.1 Linear Inequalities explains the basics related to the algebraic representation of inequalities. In mathematics, inequality occurs when a non-equal comparison is made between two mathematical expressions or two numbers. In general, inequalities can be either a numerical inequality or an algebraic inequality. Numerical inequality occurs when two numbers are compared on the number line depending on their value. Algebraic inequality occurs when one expression is greater than or lesser than another expression. There are several ways to represent various kinds of inequalities. Students will learn to solve the linear inequalities and their representation on the number line in this exercise.
There are a total of 24 questions in this exercise that are sufficient to gain a basic understanding of linear inequalities and their representation. Having a clear and precise knowledge of the basic rules of linear inequalities is a must for solving the questions present in this exercise. Class 11 Maths NCERT Solutions Chapter 6 has a wide range of sums based on number line representation and finding solutions to inequalities with practical examples. Students can thoroughly prepare and revise all important concepts with the help of NCERT Solutions Class 11 Chapter 6 Exercise 6.1, as given below.
☛ Download NCERT Solutions Class 11 Maths Chapter 6 Exercise 6.1
Exercise 6.1 Class 11 Chapter 6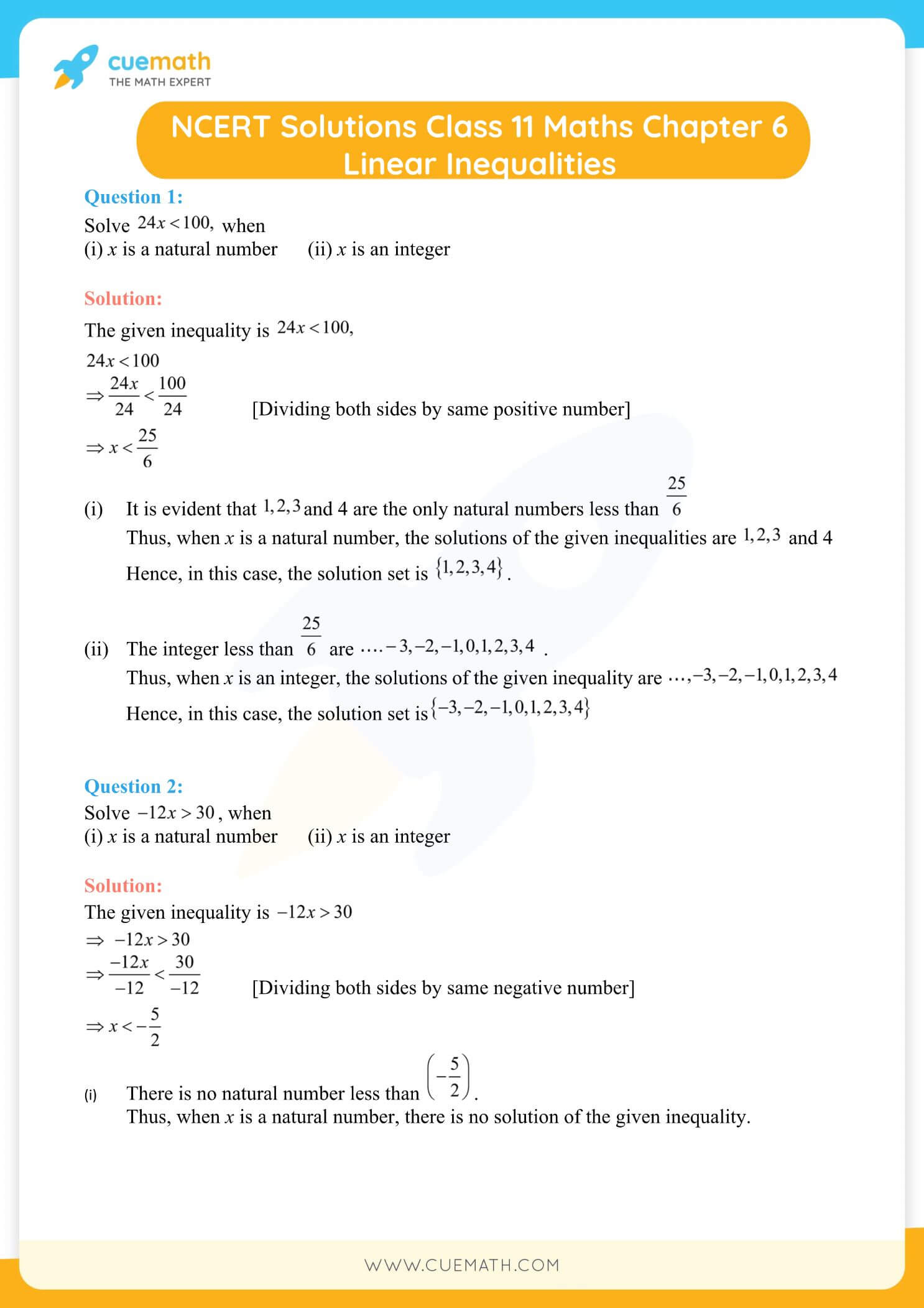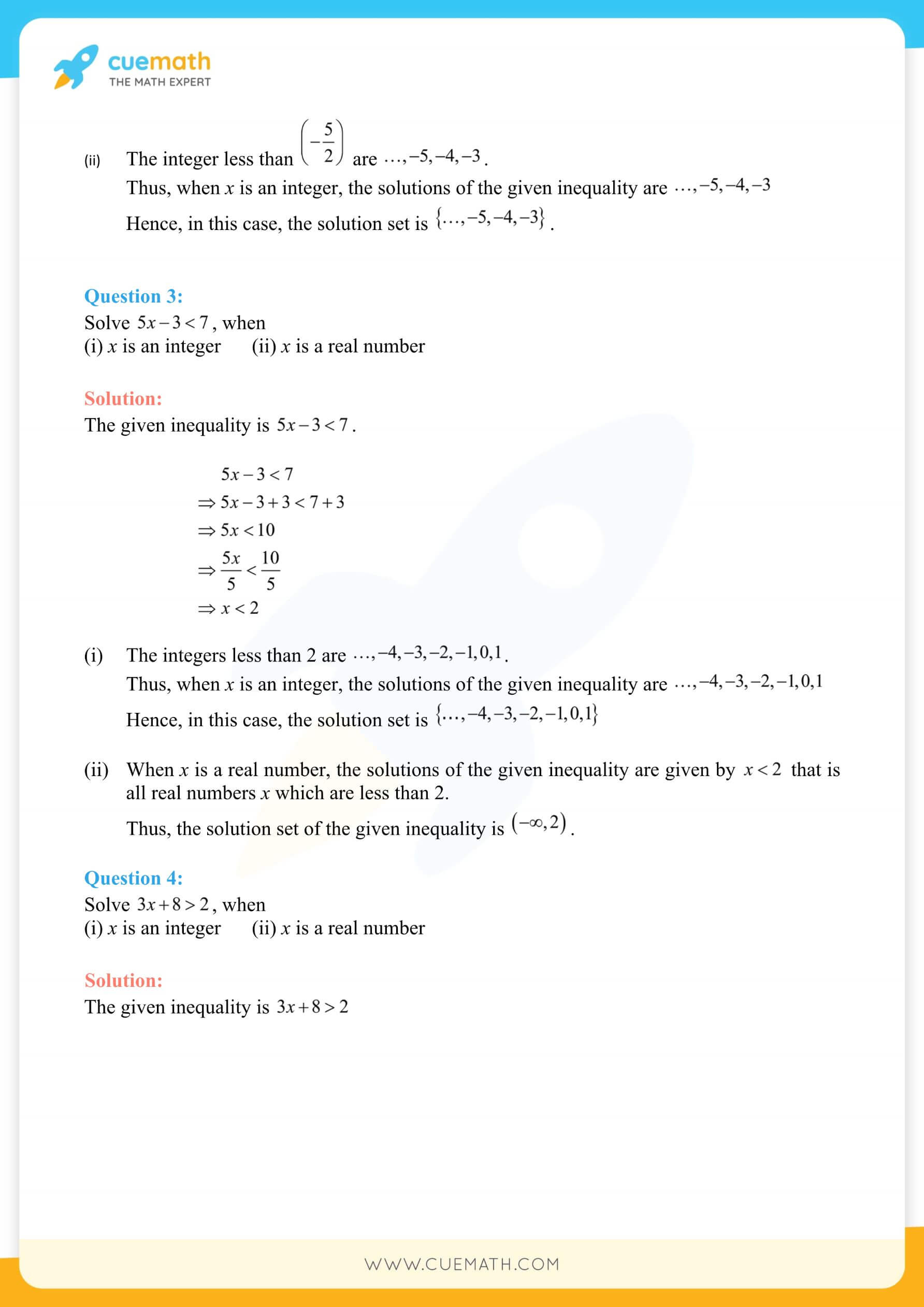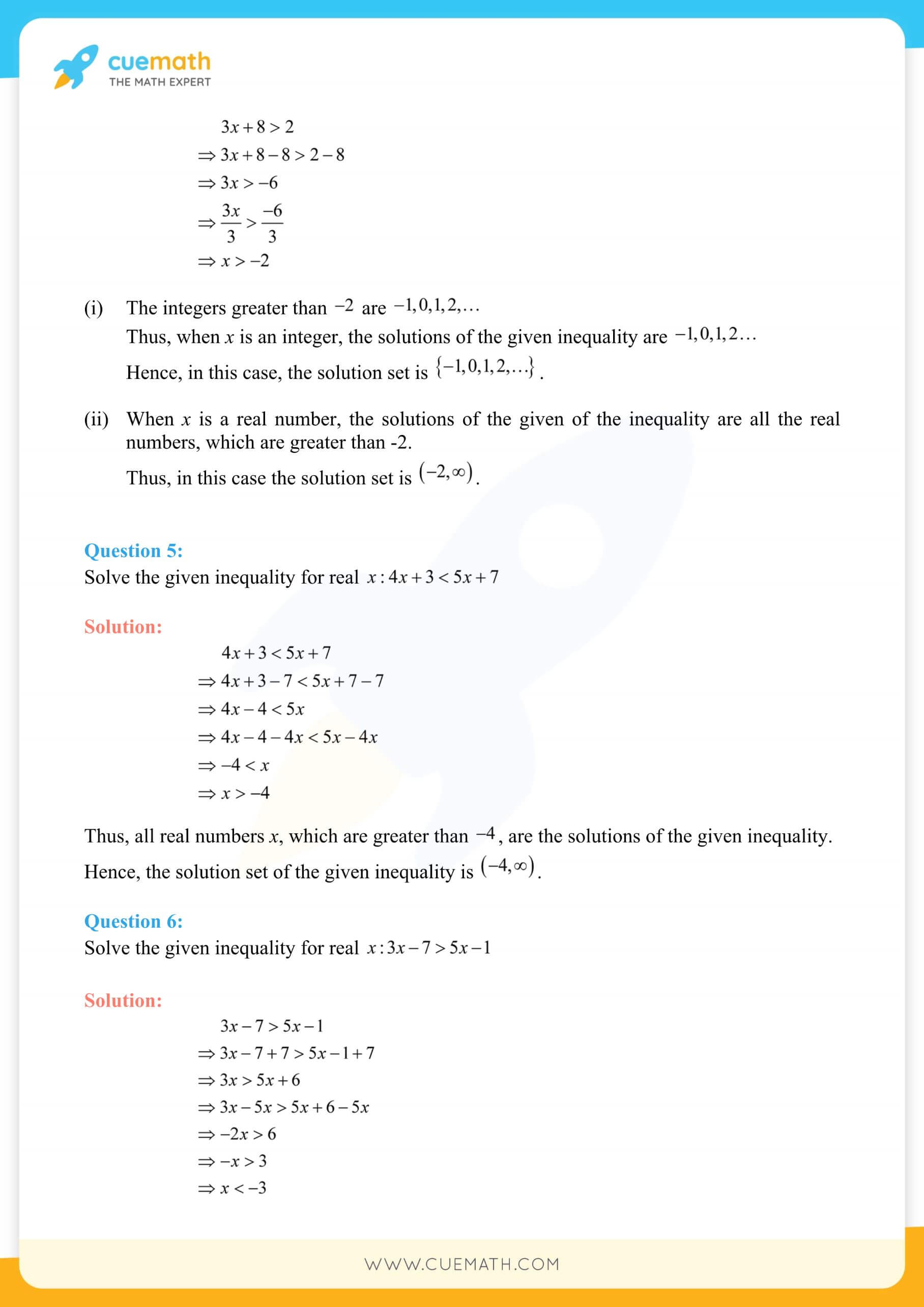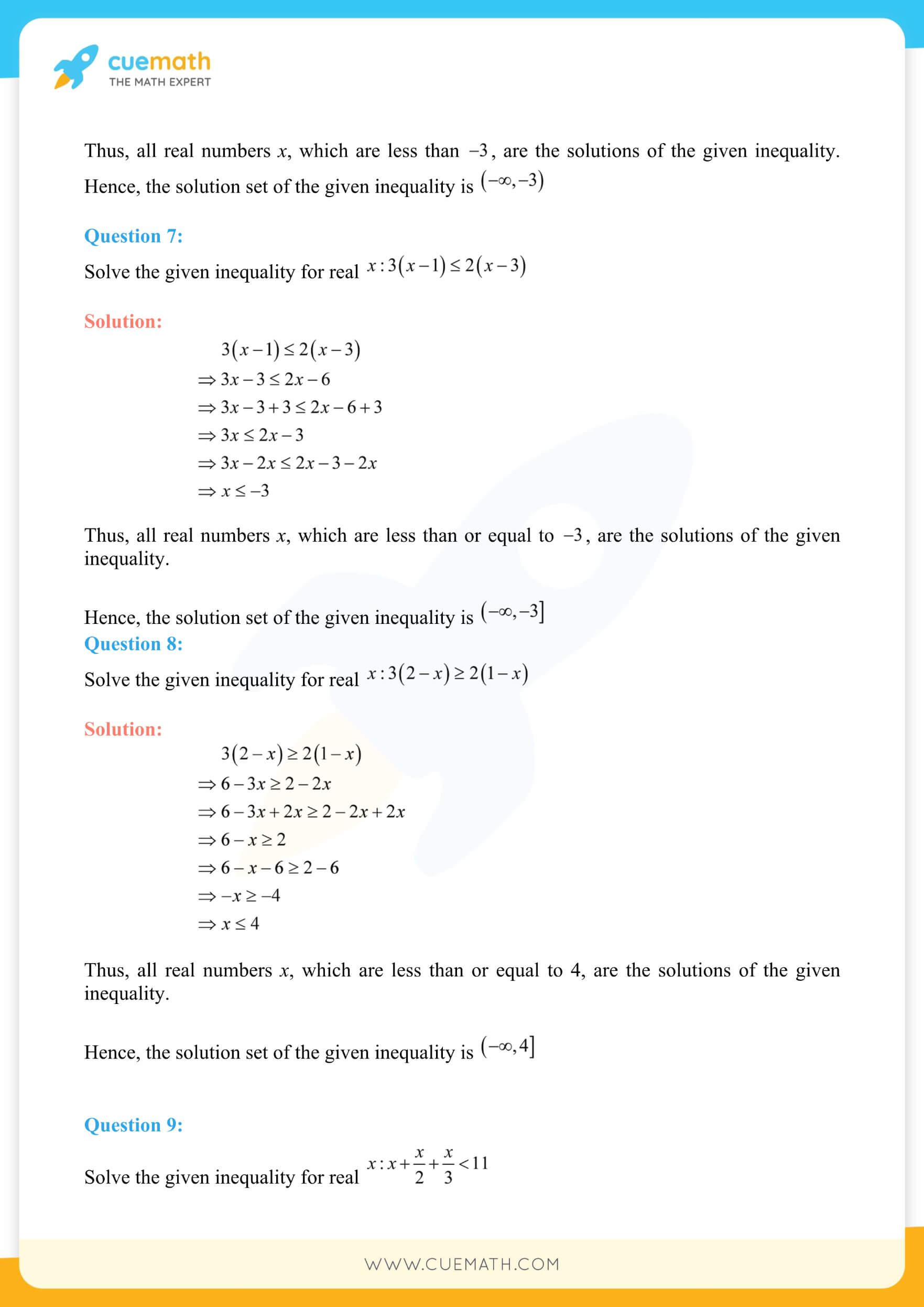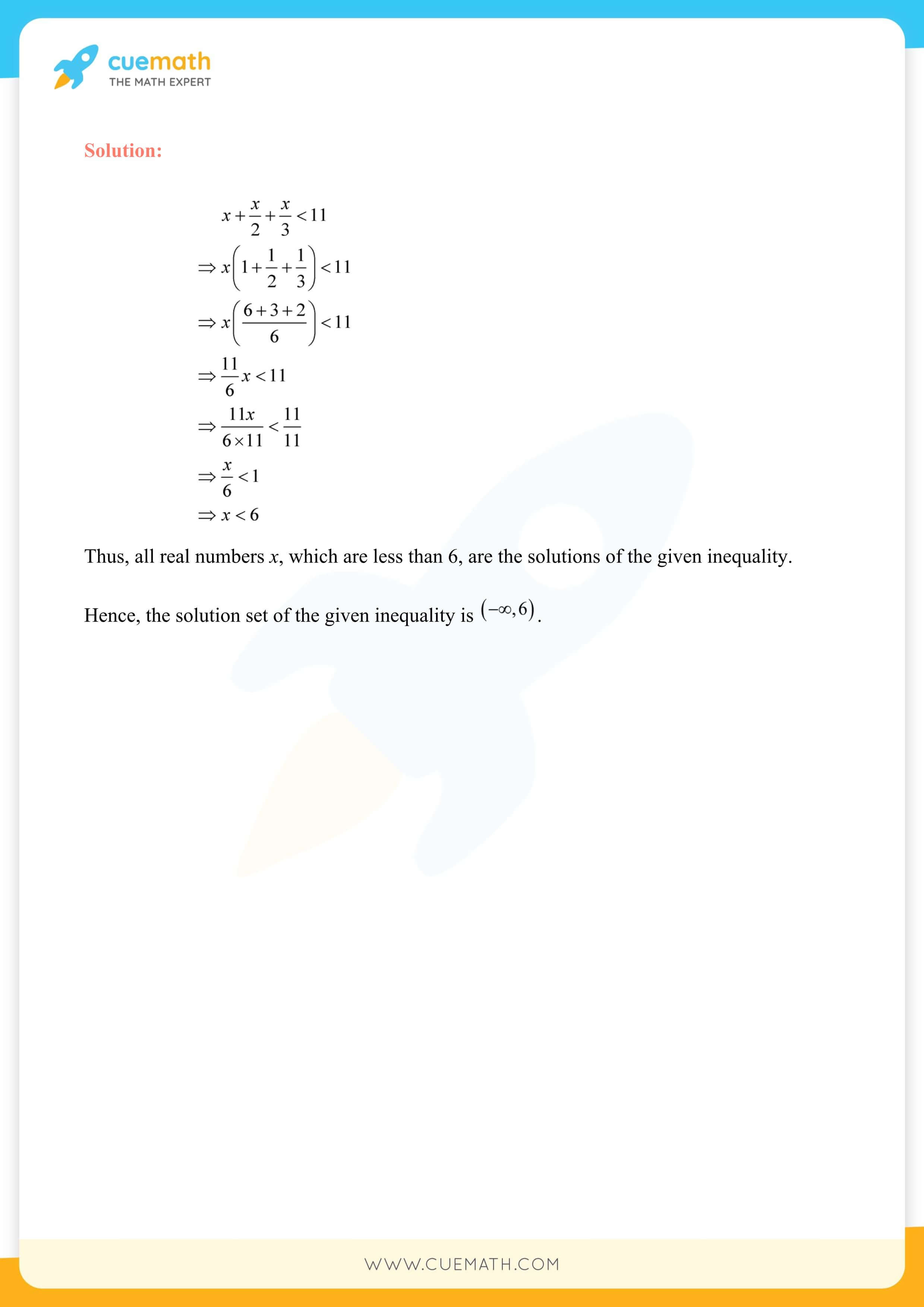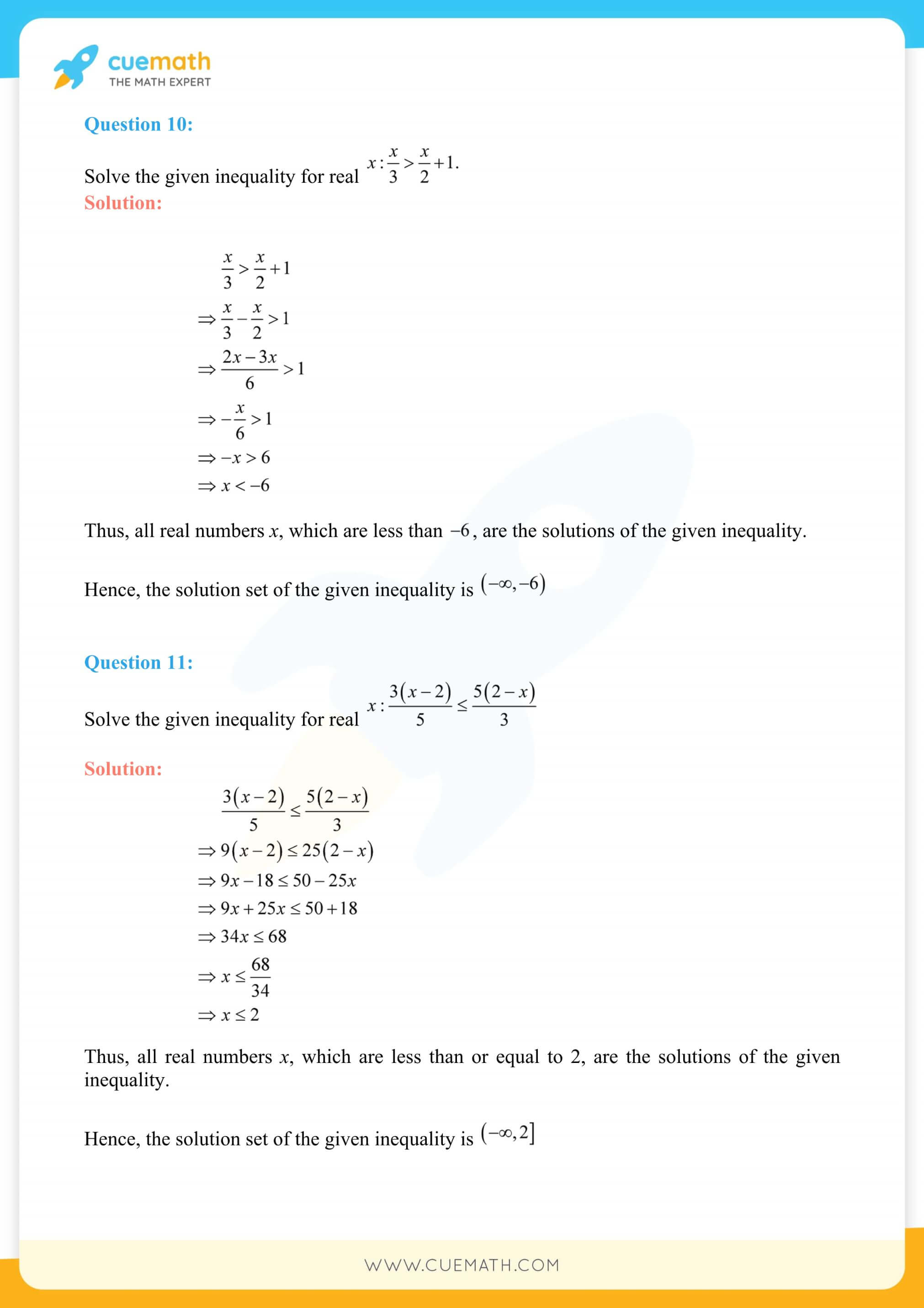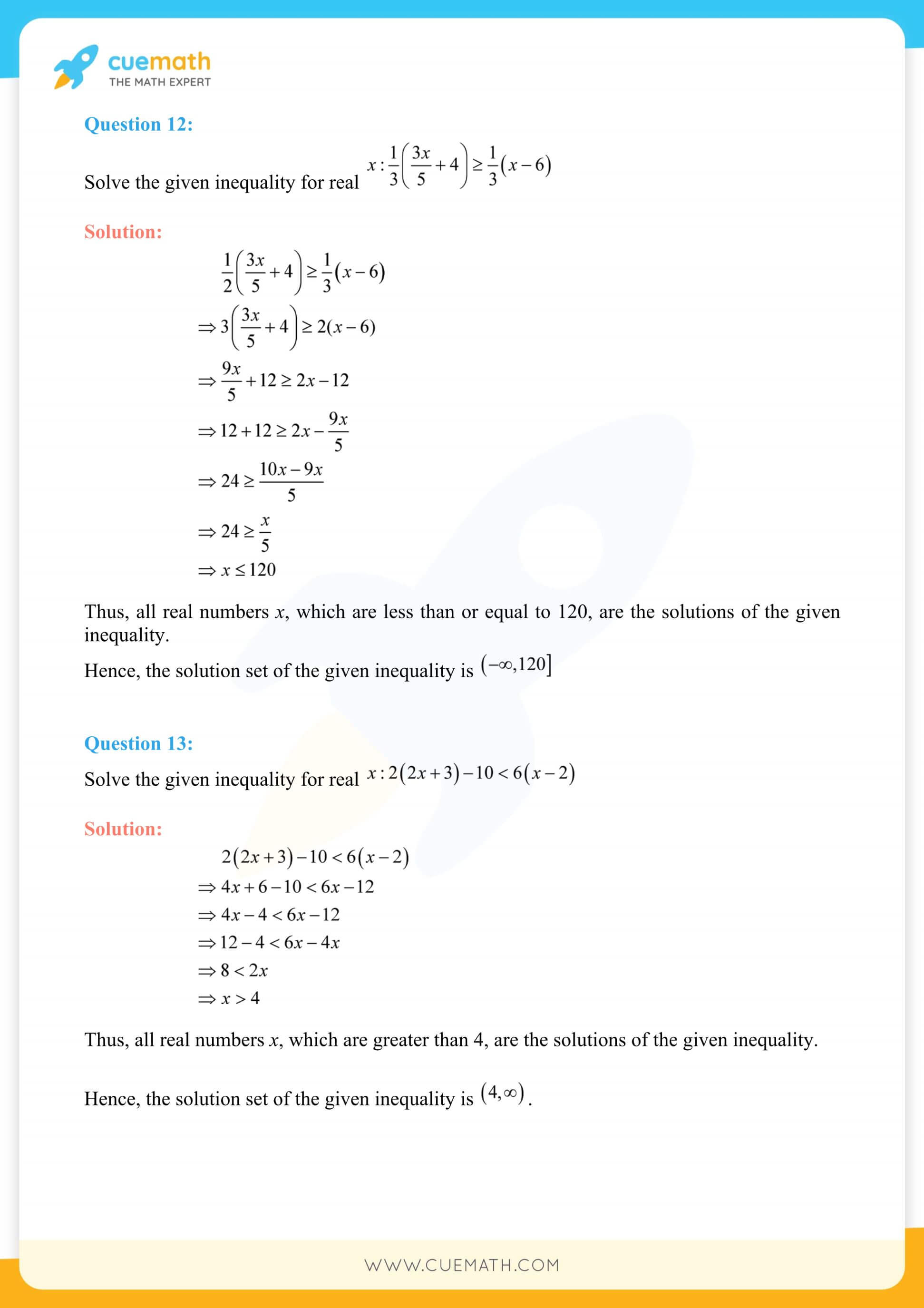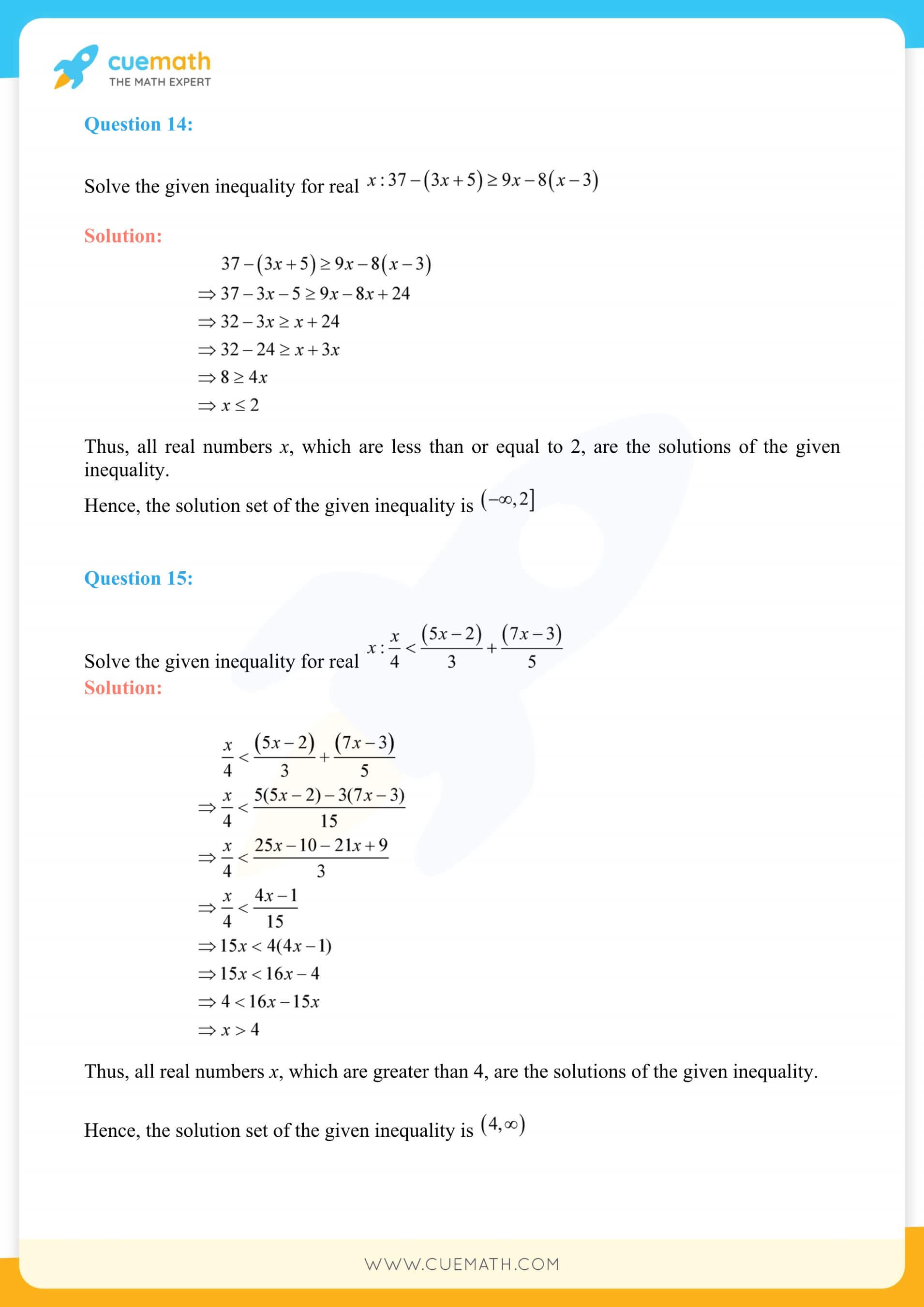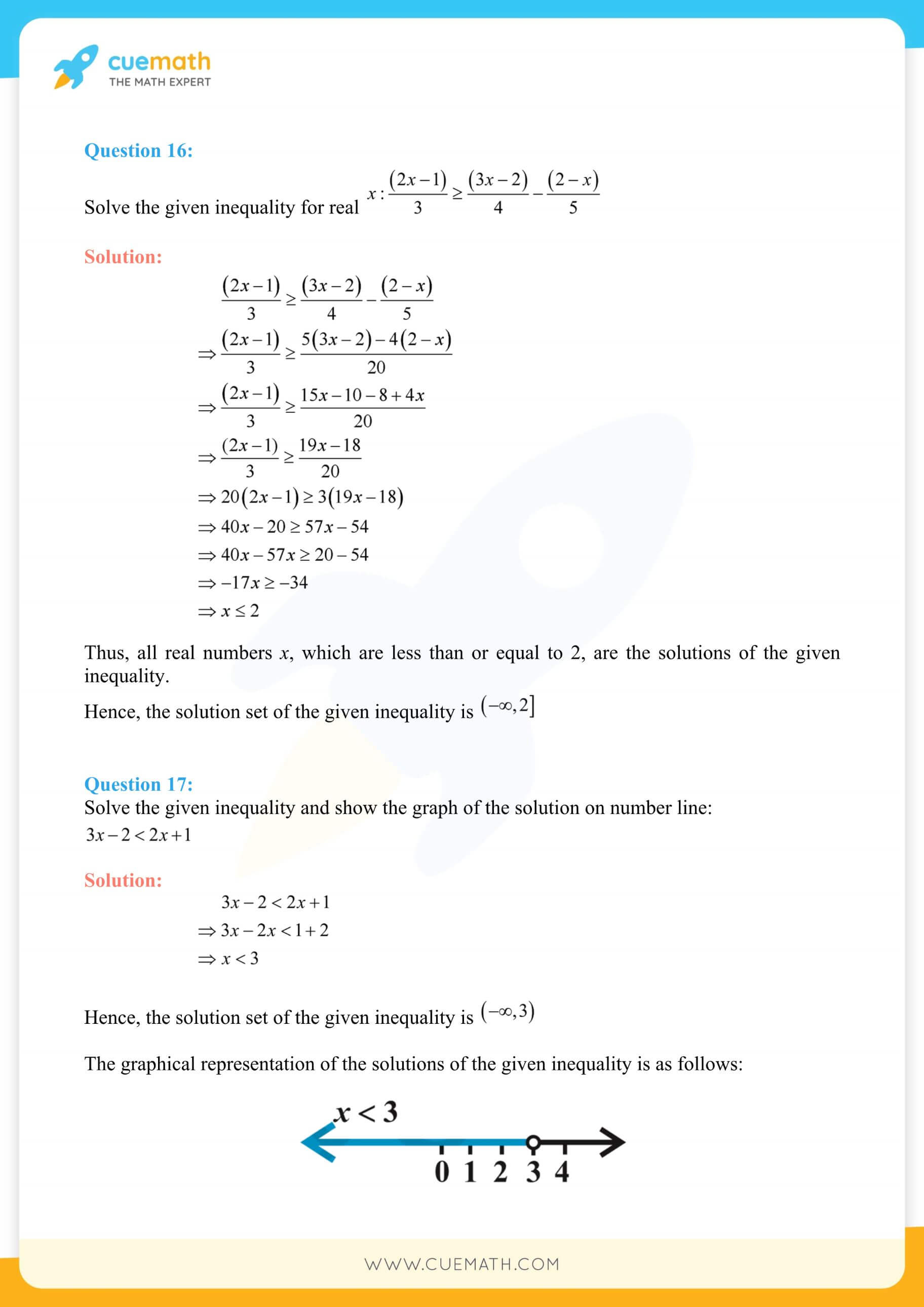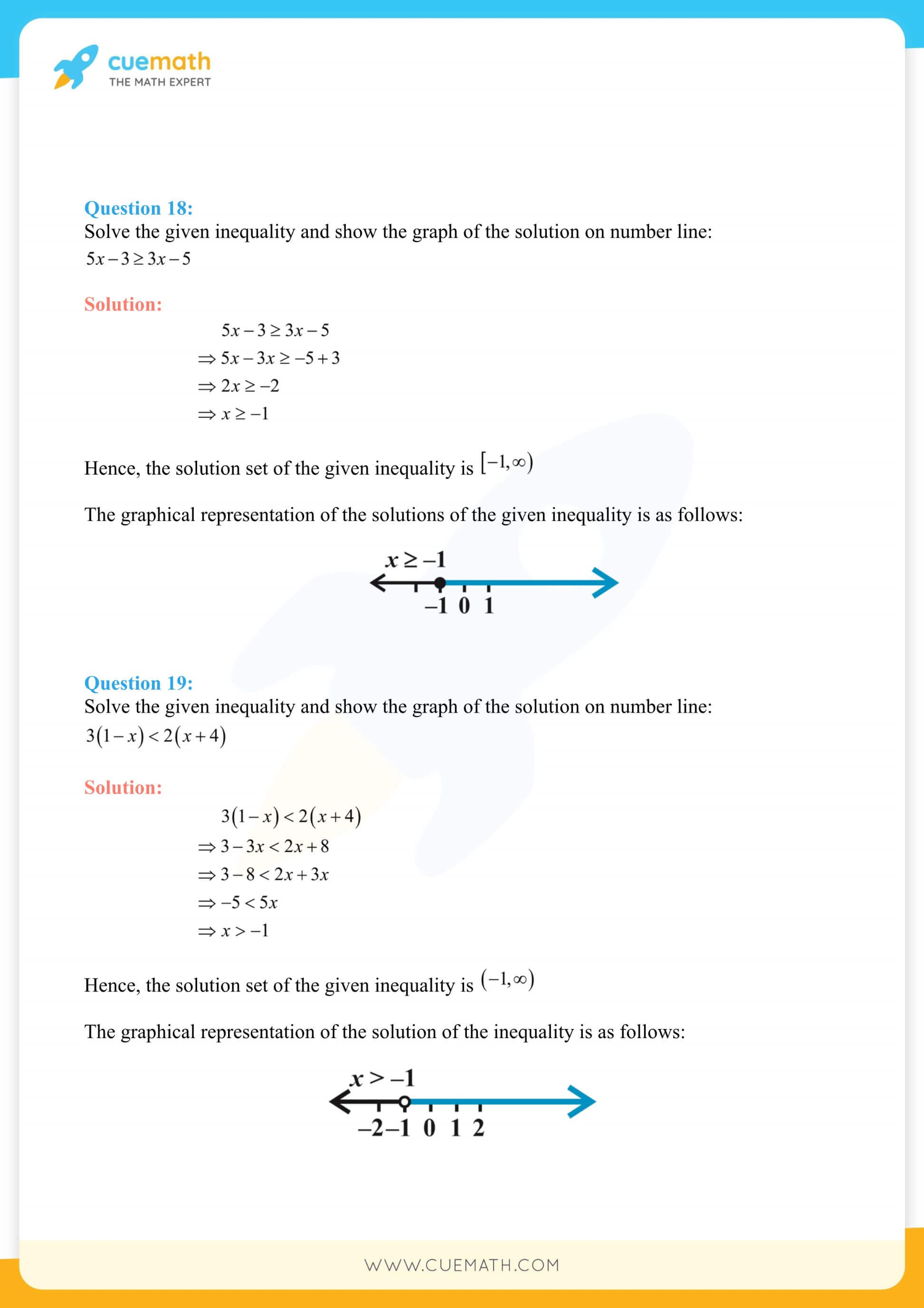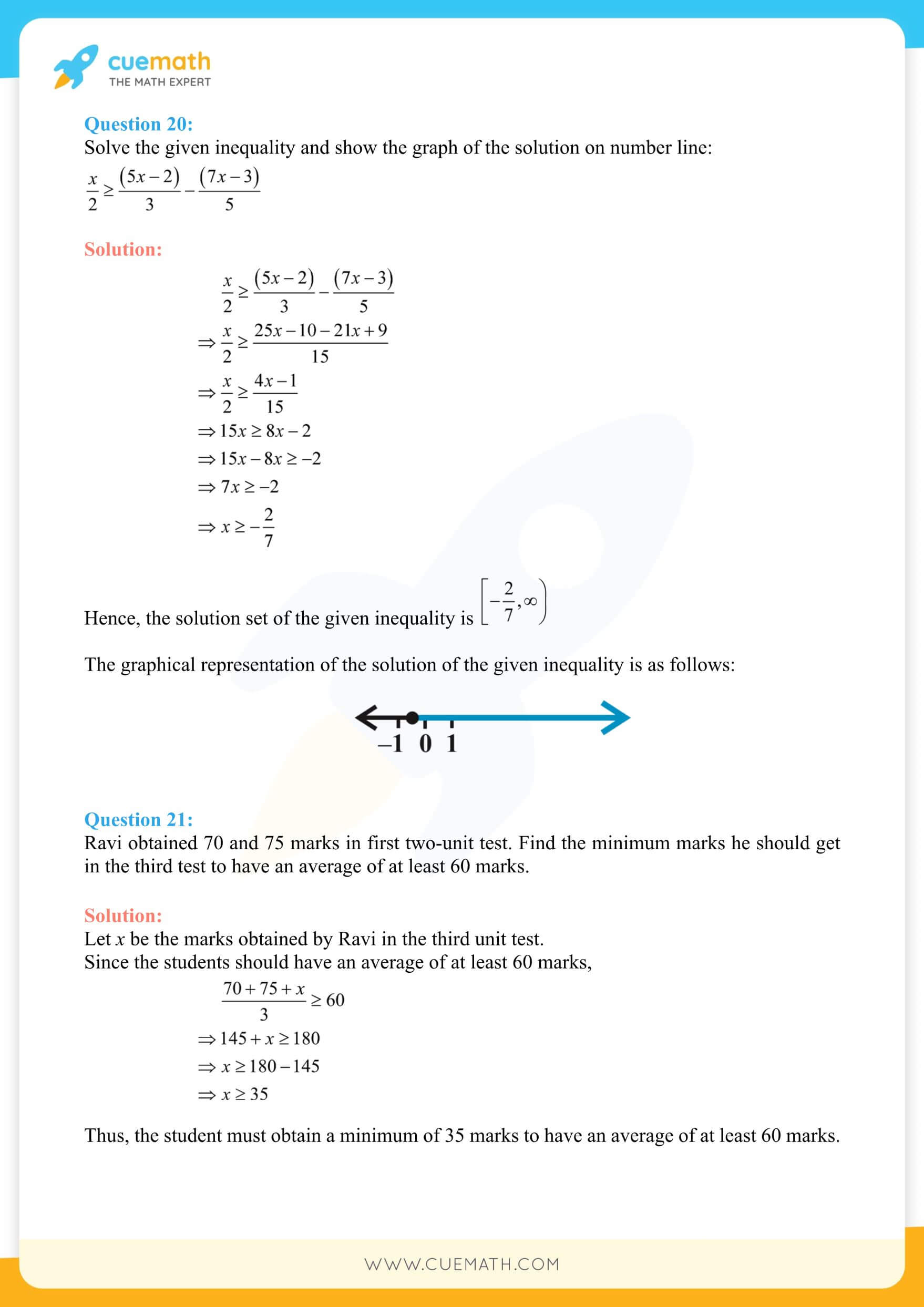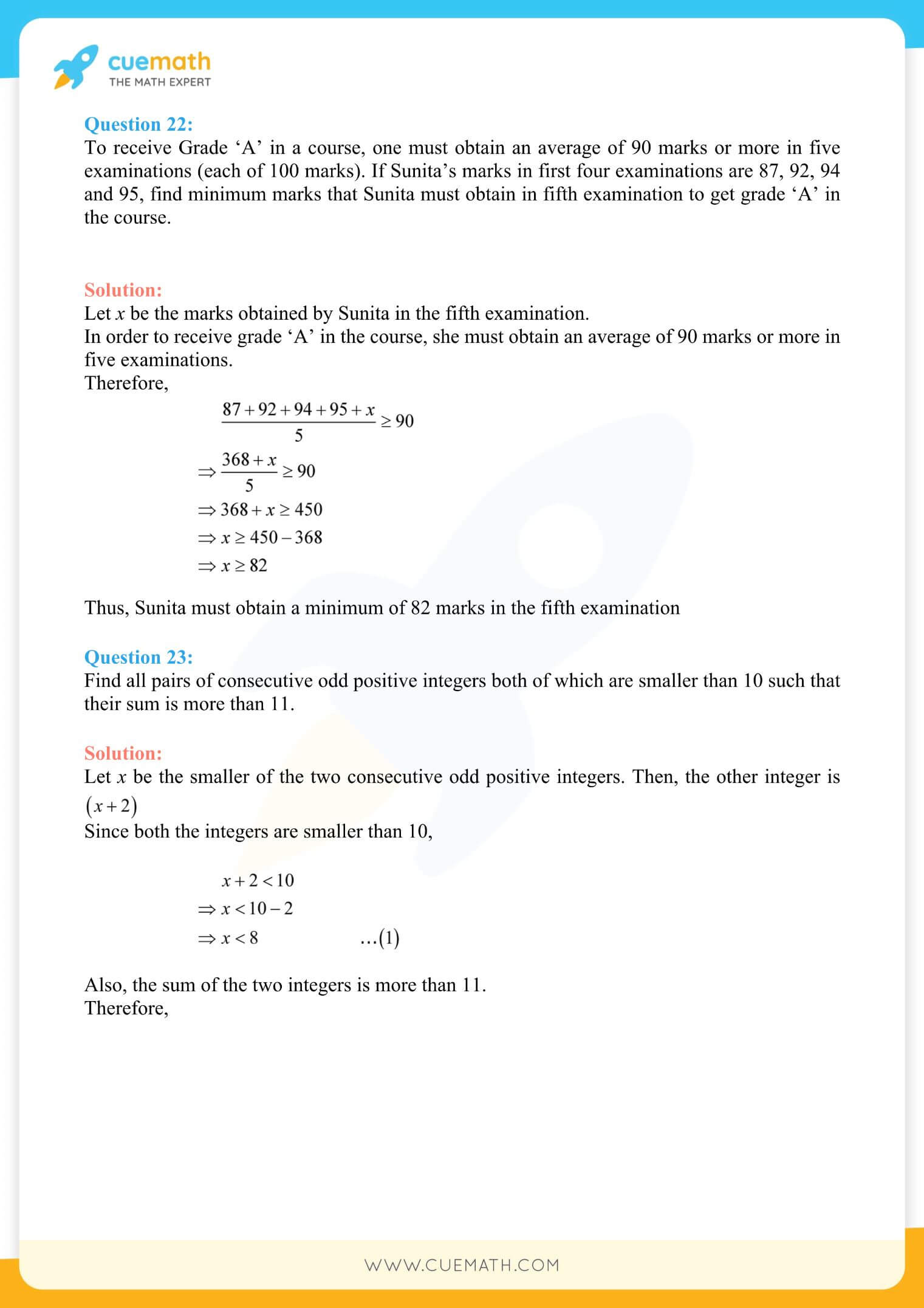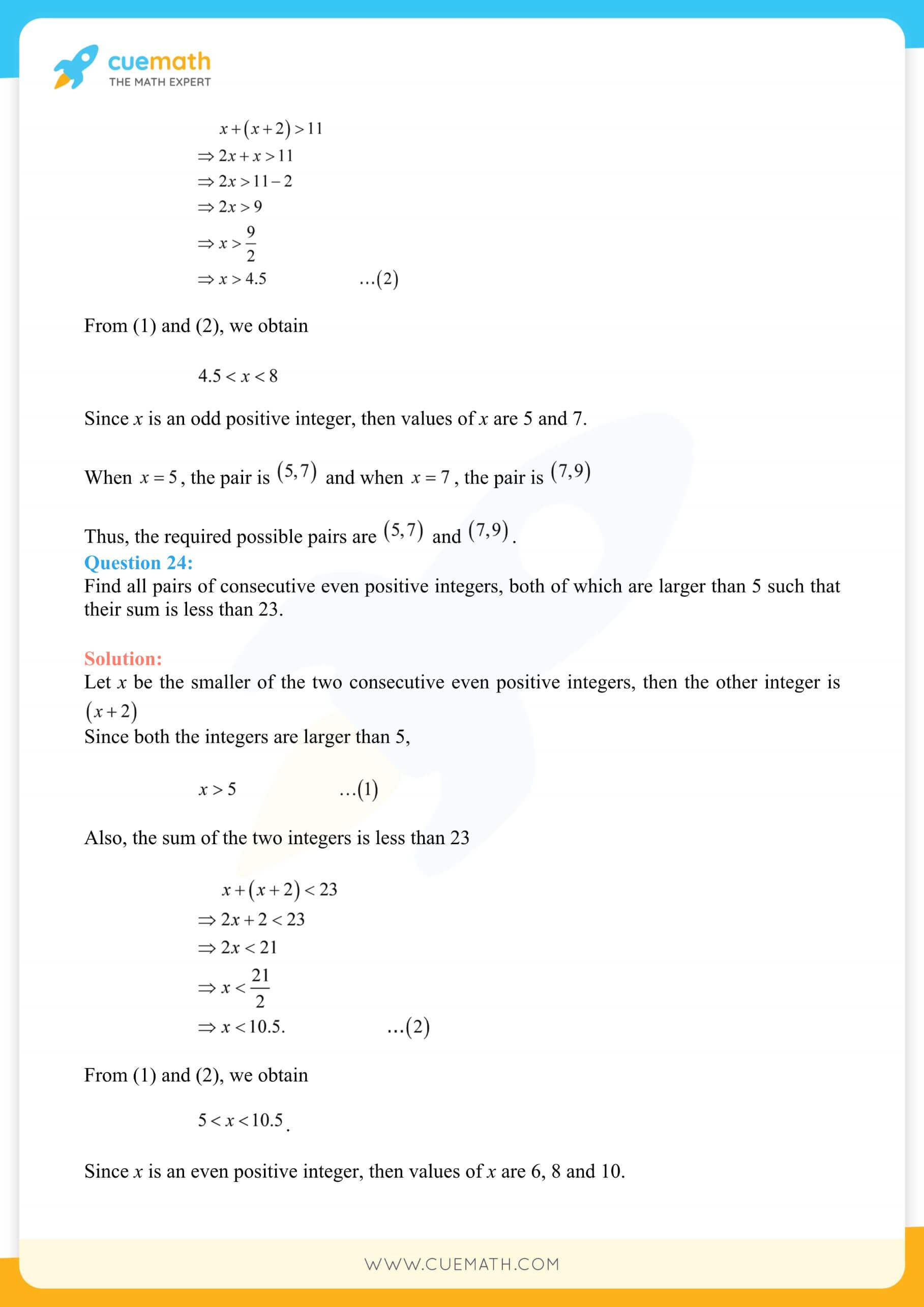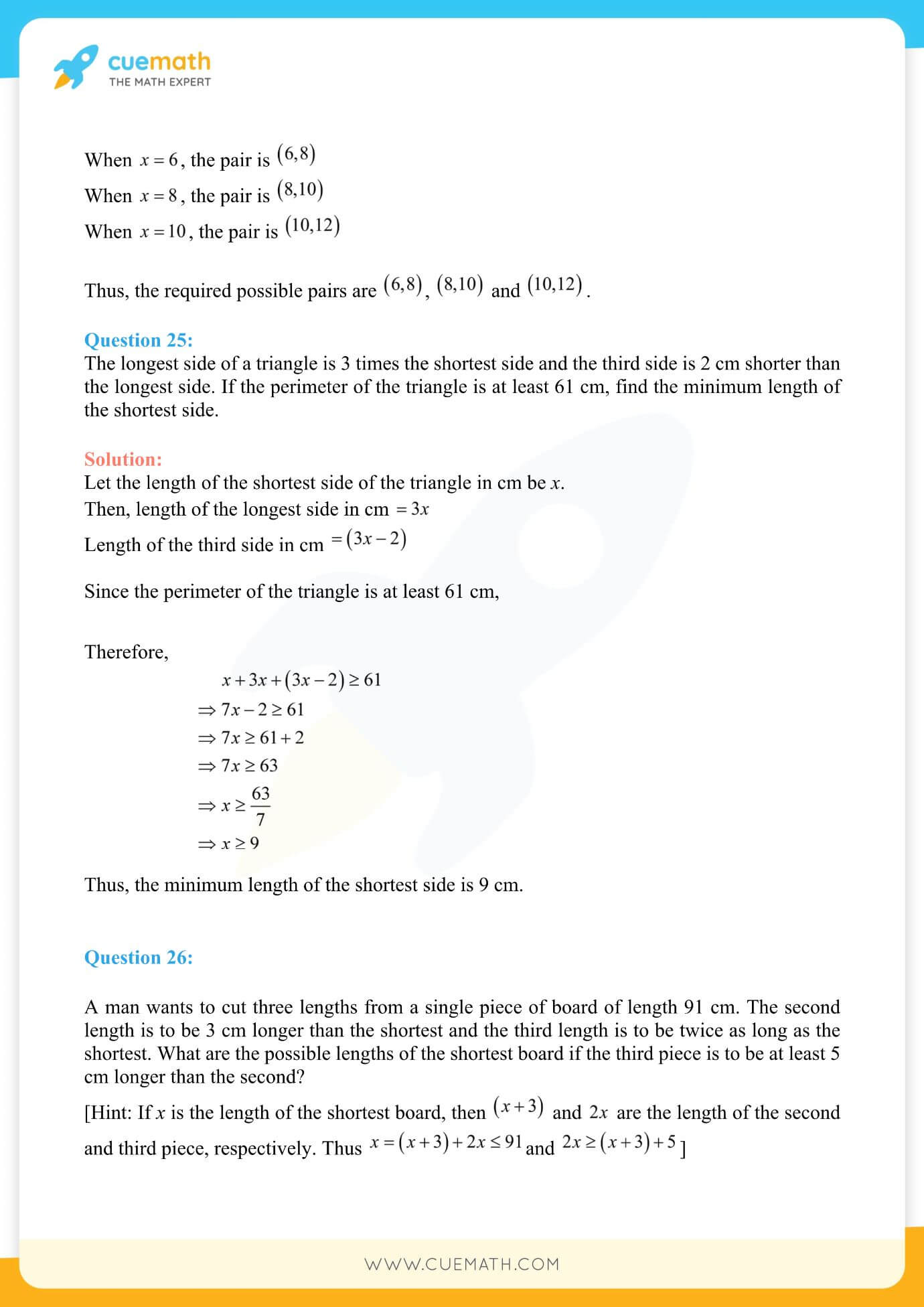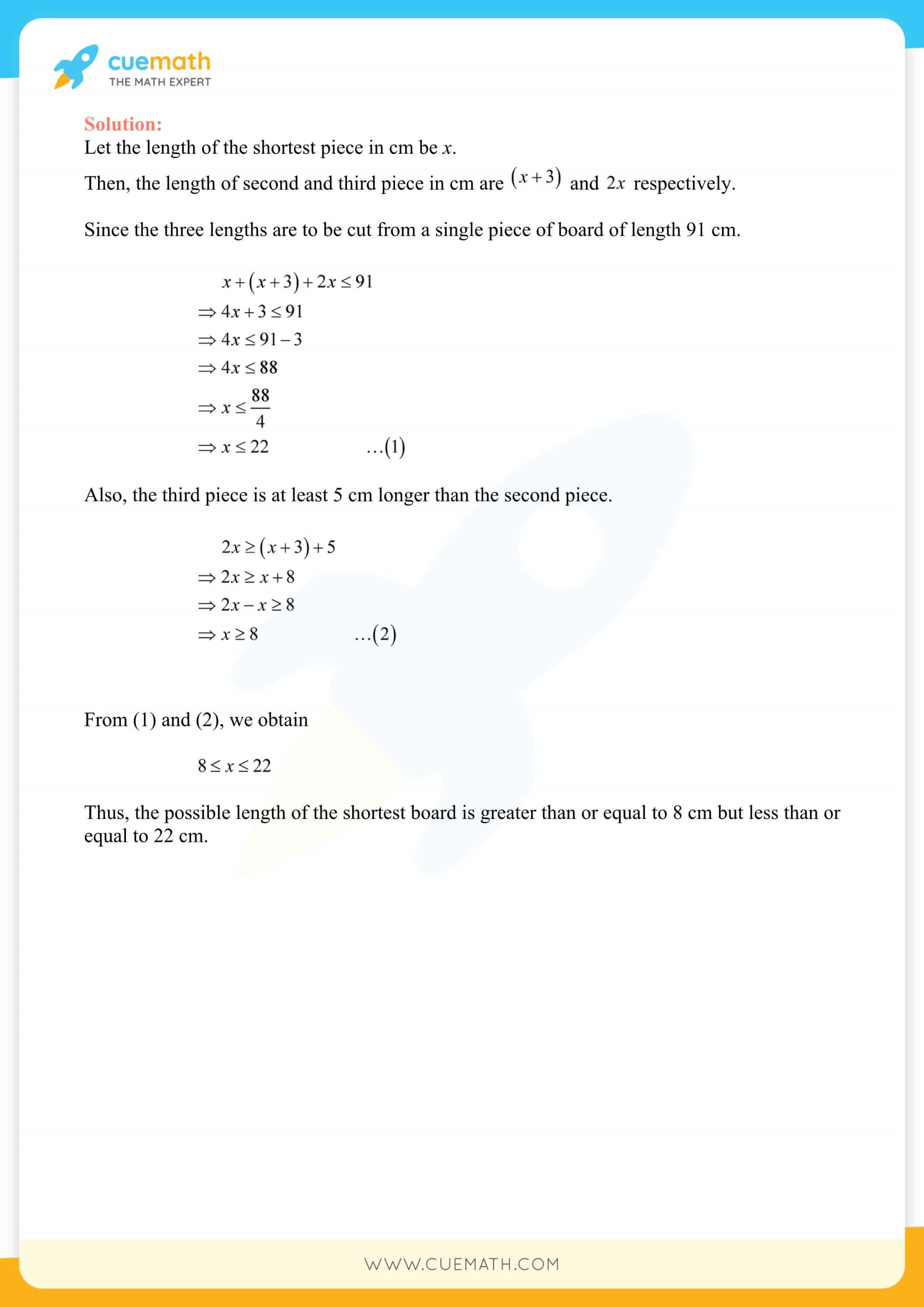 More Exercises in Class 11 Maths Chapter 6
NCERT Solutions Class 11 Maths Chapter 6 Exercise 6.1 Tips
Exercise 6.1 of Chapter 6 Linear Inequalities, primarily concentrates on enhancing the fundamental knowledge of Linear Inequalities. These solutions are efficient in improving the math proficiency of students. With the periodic revision of all the questions and sample exercises provided in the NCERT Solutions Class 11 Maths Chapter 6 Linear Inequalities Exercise 6.1, students can grasp all the basics.
It is also useful to read the important definitions and examples provided in these solutions, along with questions and sample problems. The best way to solve the exercise questions is by concentrating on the theory and definitions. The notes provided in the NCERT solutions Class 11 maths Chapter 6 Exercise 6.1 also help students to memorize important formulas and concepts quickly.
Download Cuemath NCERT Solutions PDF for free and start learning!
Math worksheets and
visual curriculum