Jan 25, 2021
Read Time: 5 minutes
Introduction
Vocational schools and institutions provide vocational education to students who have the desire to learn skills that would enable them to pursue careers in specific trades.
For a long time, vocational education has paved the way for students to give them hands-on experience to prepare them for skill-based careers.
The article briefs about what is vocational education, and also what are its types.
Downloadable PDF
If you ever want to read it again as many times as you want, here is a downloadable PDF to explore more.
| | | |
| --- | --- | --- |
| 📥 | What is Vocational Education? And What are Vocational education types | |
---
What is Vocational Education?
The importance of Vocational education is that it provides an alternative to the traditional method. A vocational education program also termed technical education, enables students to select a career in a specific craft or skill.
Through vocational education, one can learn skills through basic training related to the domain and can also improve existing skills or reskill for a new occupation.
People have been learning skills and getting trained in specific skills by shadowing skilled professionals from earlier times.
'What is vocational training' this question has prevailed for a very long time, it is the training where the students have been receiving hands-on learning to enter their field of interest.
The vocational education program plays a role in preparing students by providing vocational training.
Vocational education is the course that helps students to acquire skills in specific trade or function.
The vocational education program focuses on particular fields by eliminating academic subjects that are not related to traditional learning.
---
The Benefits of Vocational School
In many states, people benefit from vocational education programs, especially those who have been previously laid off or want to retrain for first-hand employment.
Both vocational education and training are essential to focus on a specific career and enhance one's business scopes.
Unlike traditional students, those who participate in vocational training are more likely to work within their fields of study as they have attained practical ability before entering their field of work and thus, find more jobs relevant to their experiences with ease.
---
Types of Vocational training
Students can attain the benefits of vocational education through different resources like:
High school career technical education programs
These vocational training programs allow students to explore various career choices and train them for specific industry-work or even any advanced education.
These programs are altogether designed to mold students of high school students who aim to acquire training in work experience in different trades while continuing their studies. It is provided along with their high school syllabus.
Tech-prep education program
The Tech Prep program provides the students with either an associate's degree or a specific domain certificate.
This initiative works as an aid for aspiring technical careers like Applied Science, Engineering, Applied Economics, Technology, and Health.
Post-secondary vocational school
Post-secondary vocational schools also called trade schools. They are an excellent option for students intending for college.
They also provide vocational certificates and offer degree programs. These are also beneficial for adults who are employed because they offer options for weekend and night courses.
The post-secondary vocational school offers skills in Culinary Arts, Massage therapy, Cosmetology, Auto mechanics, and Carpentry.
Apprenticeship programs
The Apprenticeship programs are trade-specific programs. They offer the student or apprentice a chance to work under the direction of a skilled professional belonging to a particular trade.
Standalone courses
Standalone courses can be availed by non-degree seeking students who try to enhance their skills in order to expand their marketability.
This type of education is followed by professionals who attempt to fulfill any work requirements, update their existing skills, expand their current skill sets, or learn supplementary trades.
Distance learning education programs
The distance learning programs are great routes to develop a certain skill set, thus enabling the working professionals to work through materials.
However, a few programs will require the students to attend for a specific time schedule and to follow a particular schedule. It is important to search and find out only accredited and authentic programs.
Military training
Some vocational programs are offered in the military for recruited individuals helping them to prepare well before their military career or training. They also provide technical and vocational licensing along with certification.
---
Jobs you can land on with vocational training
Vocational education can be opted for by those who are interested in the careers that are mentioned above.
A few examples of jobs with vocational skills are medical records technicians, hairstylists, truck drivers, emergency medical technicians, and electricians.
Jobs that can be obtained using vocational training are as follows.
a) HVAC Technician
HVAC technicians are required to finish two years of focused education apart from a high school diploma. This period also includes on-the-job training through an apprenticeship program.
The primary duties include heating, venting, and air conditioning, or installing cooling and ventilation units.
b) Plumber
Plumbers are expected to have a high school diploma. They can also attain licensing depending on their locations. The training is acquired through an apprenticeship program.
Plumbers install repair, test, and maintain plumbing systems.
c) Electrician
The electrician also should have an electrical apprenticeship in addition to a high school diploma. Due to its involvement of danger in this profession, apprenticeships can extend to four years. Electricians are responsible for repairing, maintaining, and installing wiring and test electrical issues.
d) Respiratory Therapist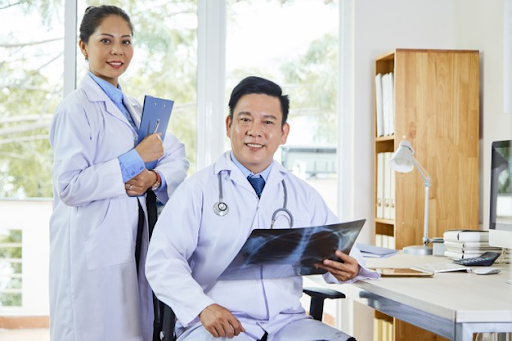 Respiratory Therapists are required to earn an associate's degree along with an appropriate licensing to perform duties like treatments, developing a treatment plan, and administering diagnostic testing.
e) Dental Hygienist
This job requires you to receive an associate's degree to carry out responsibilities like taking and checking X- rays of patients and instructing them about dental hygiene.
---
Conclusion
Vocational Training is very beneficial to those who have limited budgets, time, and who need flexibility in their educational needs.
Therefore, vocational training provides a good-paying position in a short period. It is more affordable than traditional education and is easier to complete for working adults who need to balance it with their jobs.
The importance of vocational education is seen in one's career change through its use where one can easily change an existing career by enrolling in a vocational program with a lesser fraction of the cost of a bachelor's degree.
Vocational education is thus a valuable choice compared to traditional education due to its affordability and other benefits. Besides, it allows you to enter better-paying occupations with great benefits.
Vocational education in the US provides a lot of career opportunities. We hope the article helped you understand vocational training and the opportunities vocational education in the US provides.
---
About Cuemath
Cuemath, a student-friendly mathematics and coding platform, conducts regular Online Classes for academics and skill-development, and their Mental Math App, on both iOS and Android, is a one-stop solution for kids to develop multiple skills. Understand the Cuemath fee structure and sign up for a free trial.
---
Frequently Asked Questions (FAQs)
Why are vocational skills important?
Vocational Education helps people in the better performance of their jobs as they acquire a great learning experience. Working professionals get a chance to hone their skills while making money. Certain vocational skills acquired from vocational education teach students the importance of manual work.
What is a vocational goal?
Vocational goals could include skills needed to find a job, maintain a job, or perform specific tasks required for the job. This could include anything from interviewing skills to following a bus schedule or practicing routine tasks. Like any other IEP goal, vocational goals must be age-appropriate and measurable.
How do you promote vocational education?
Go to where your market is – go to the high schools or the malls. Provide incentives such as scholarships or on-the-job training. Open internship opportunities with private companies. Sponsor skills competitions.
What are pre-vocational skills?
Basic Skills tasks focus on Fine Motor, Matching, Put-In/On, Sorting, and Stacking. Pre-Vocational Skills tasks focus on Assembly, Job Training, and Packaging. Transitional Skills tasks help students transition from the classroom to more independent functioning in the outside world.
---