Learn
Ncert All Solutions
from a handpicked tutor in
LIVE 1-to-1
classes
NCERT Solutions Class 12 Maths Chapter 7 Exercise 7.8 Integrals
NCERT Solutions for Class 12 maths Chapter 7 exercise 7.8 Integrals introduces the use of definite integrals, which is commonly needed to find the area of the region bounded by the curve y = f(x), with the ordinates x = a and x = b and x-axis. This section talks about the notation of definite integrals and their representation as a limit of a sum. A definite integral with a lower limit 'a' and upper limit 'b' has a unique value. The variable used indefinite integrals are known as a dummy variable as the value of integral depends on the function and the integral itself. NCERT solutions Class 12 maths Chapter 7 exercise 7.8 consists of 6 questions that impart a clear understanding of the definite integrals, their intervals, and limits.
All sums provided in this exercise are short questions that involve solutions of a definite integral for a given interval. Additionally, there are sample problems and examples provided in these solutions to implement deep learning of the process to find definite integrals. Preparing with these error-free solutions ensures that the students bring out the best results in their annual exams. To access the Class 12 Maths NCERT Solutions for Chapter 7 Exercise 7.8 Integrals, click on the link given below:
☛ Download NCERT Solutions Class 12 Maths Chapter 7 Exercise 7.8
Exercise 7.8 Class 12 Chapter 7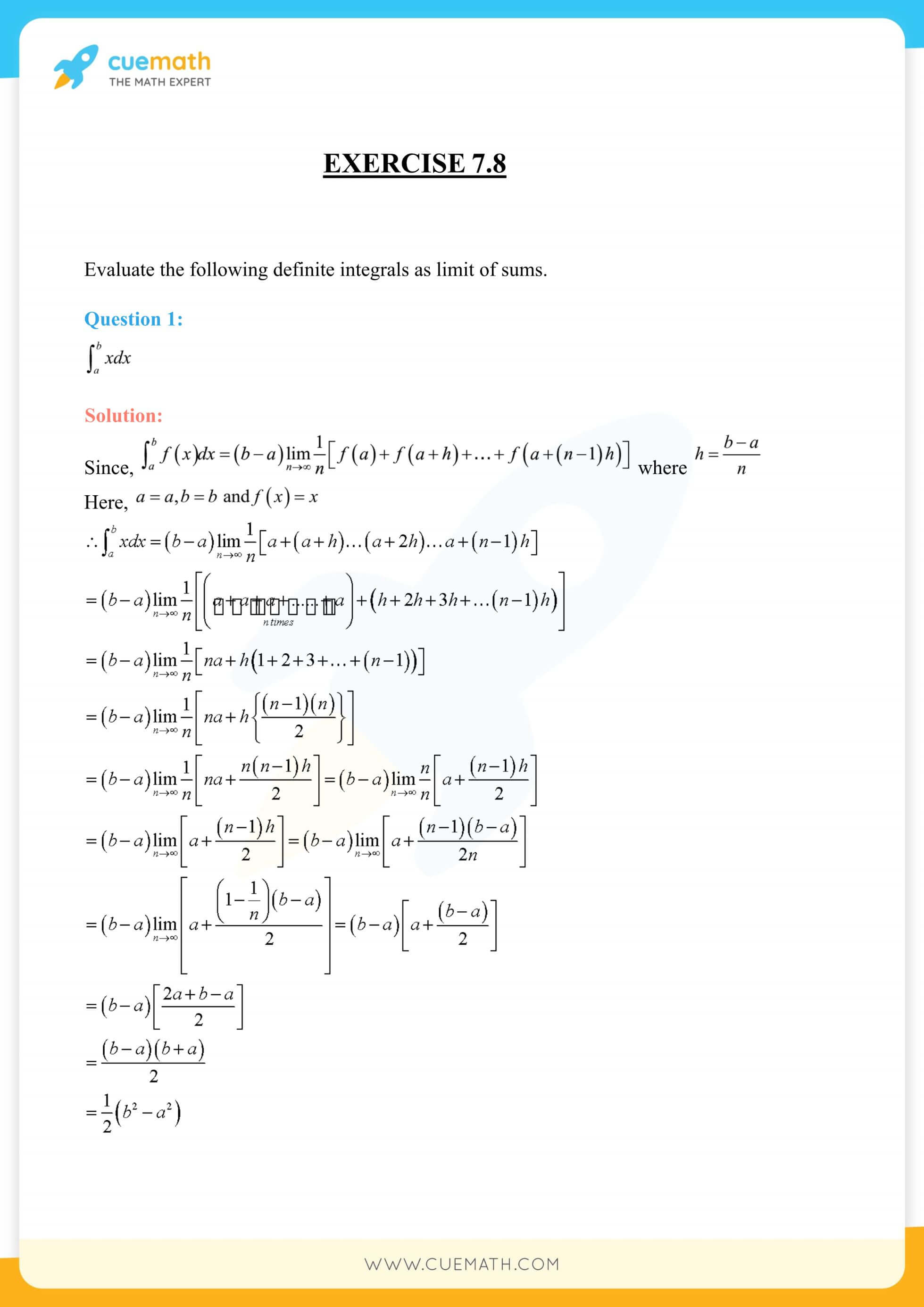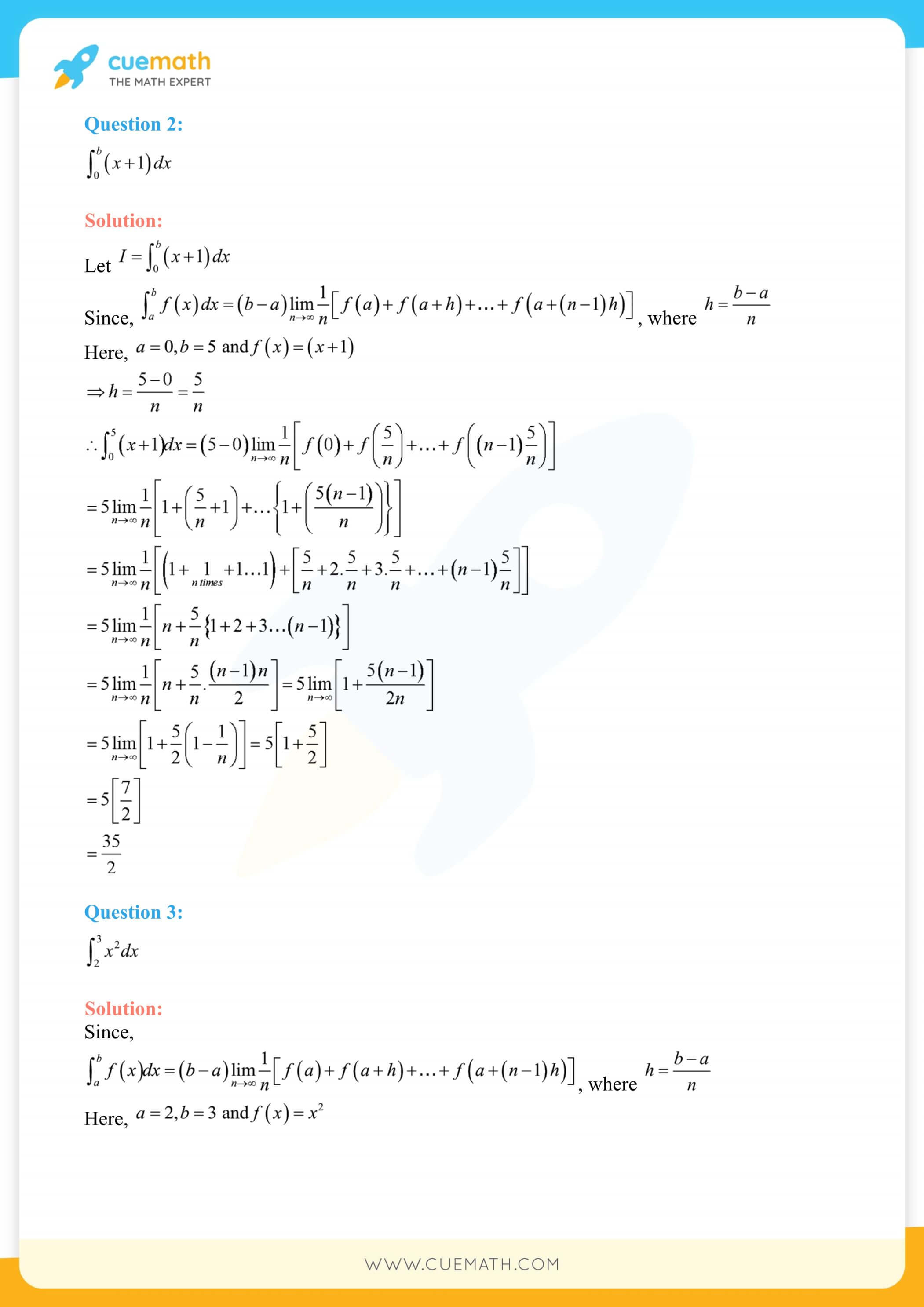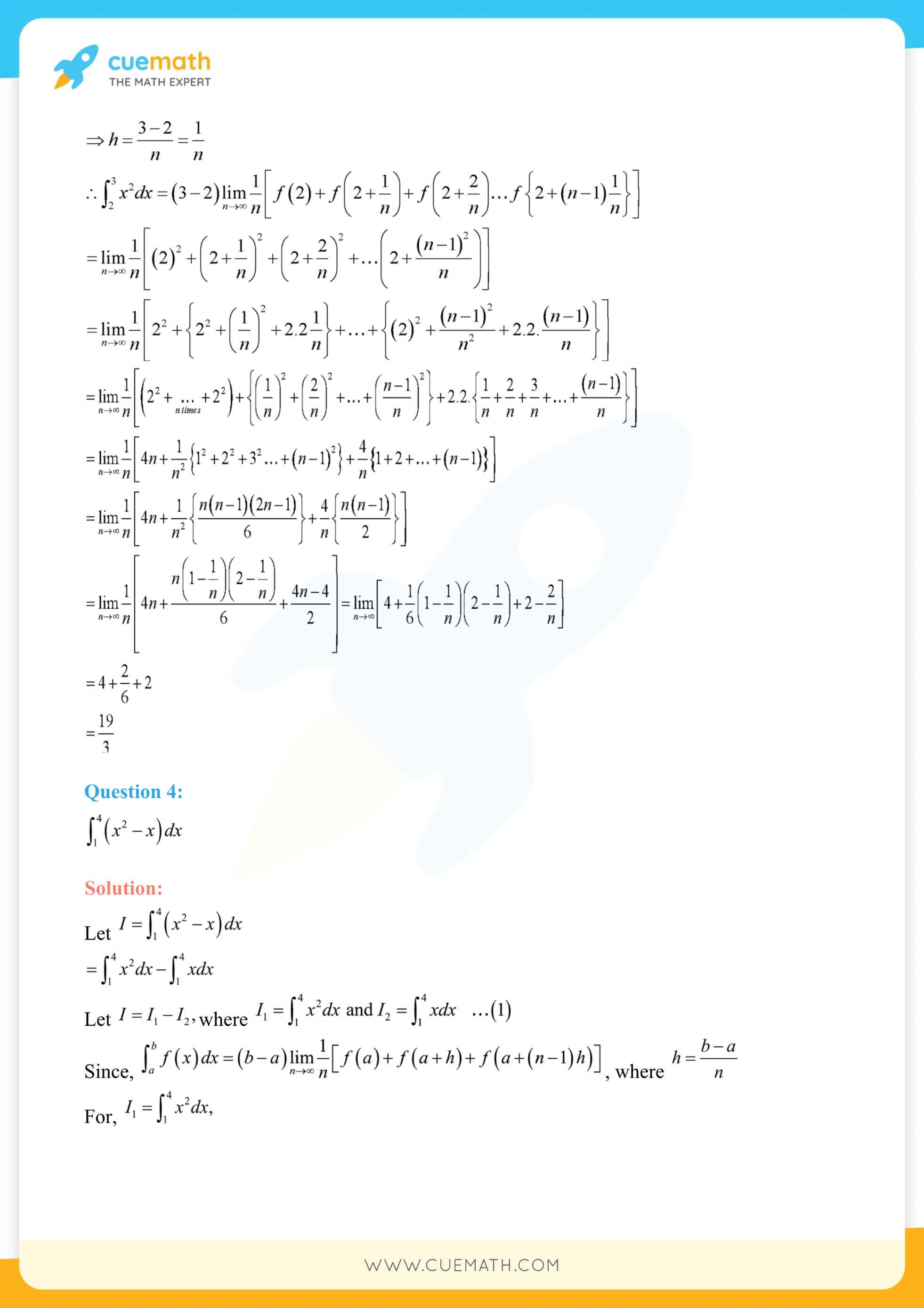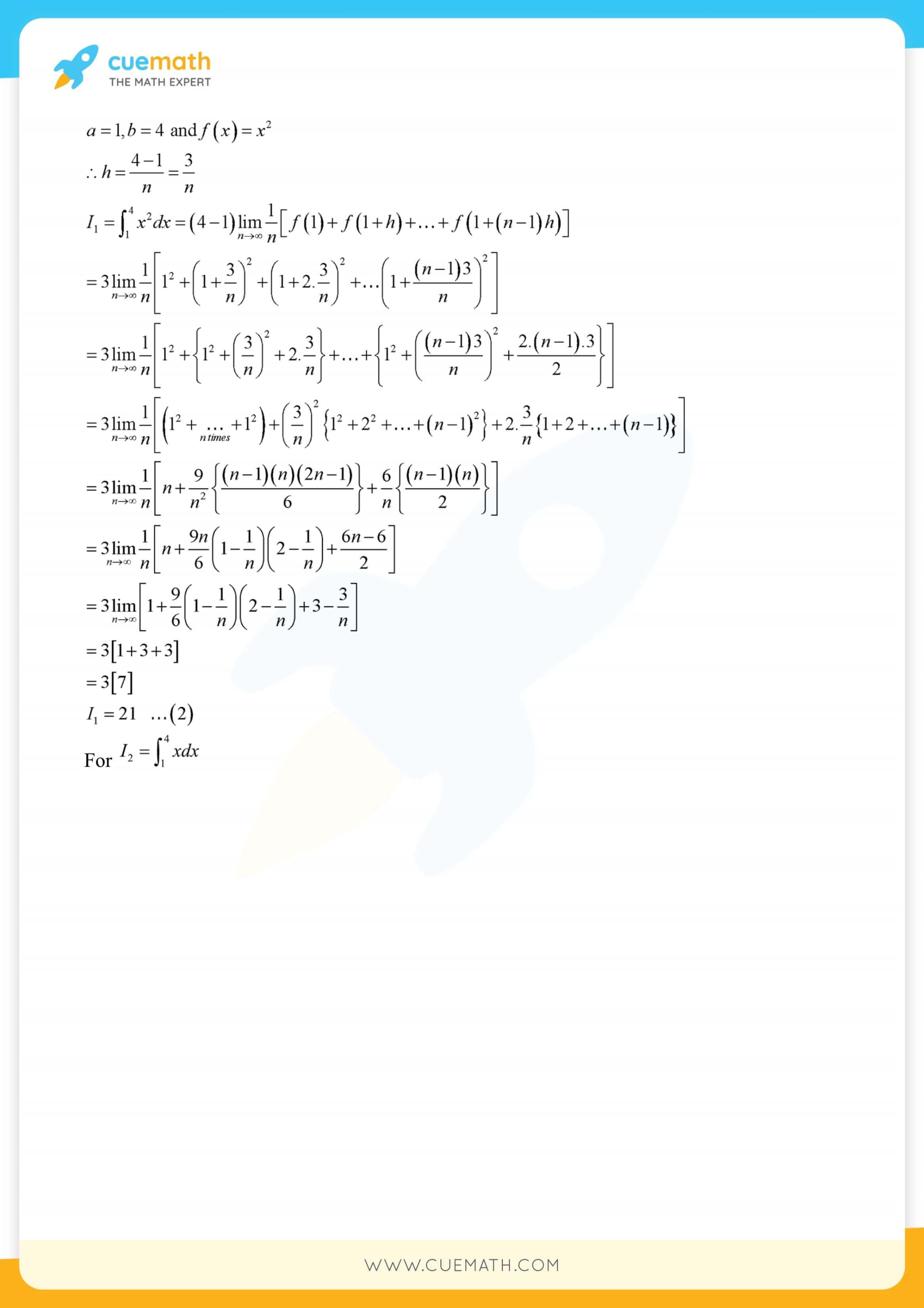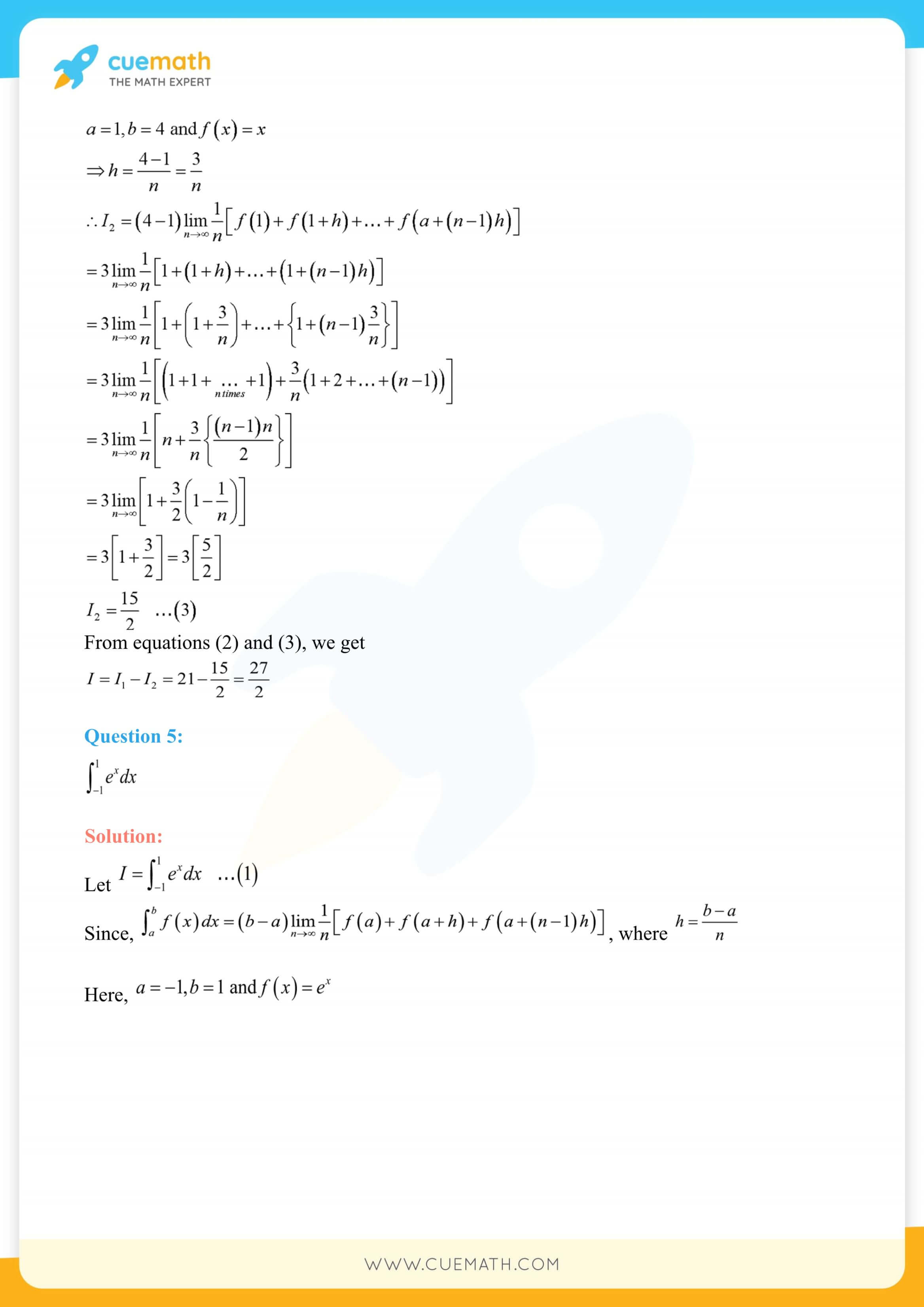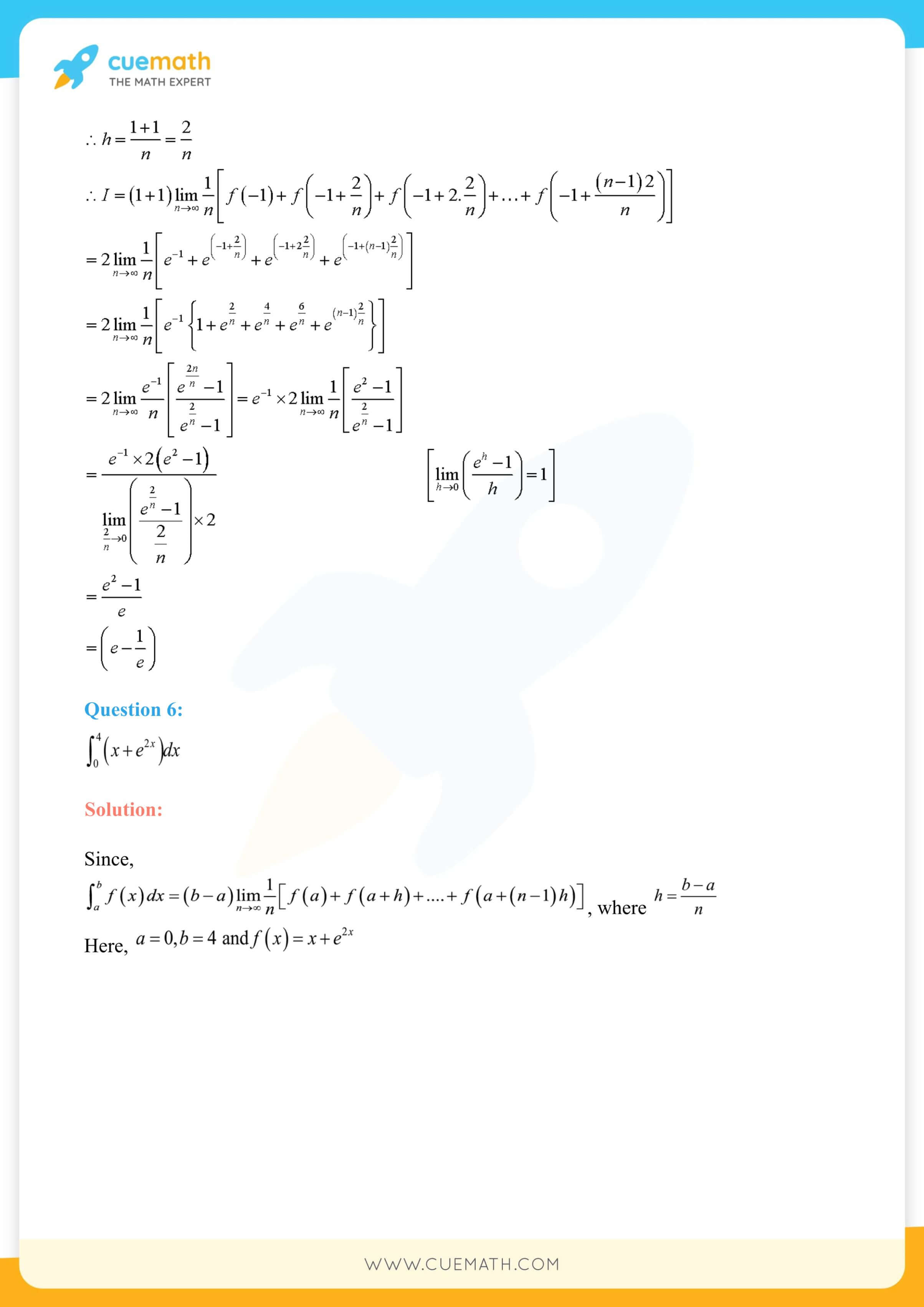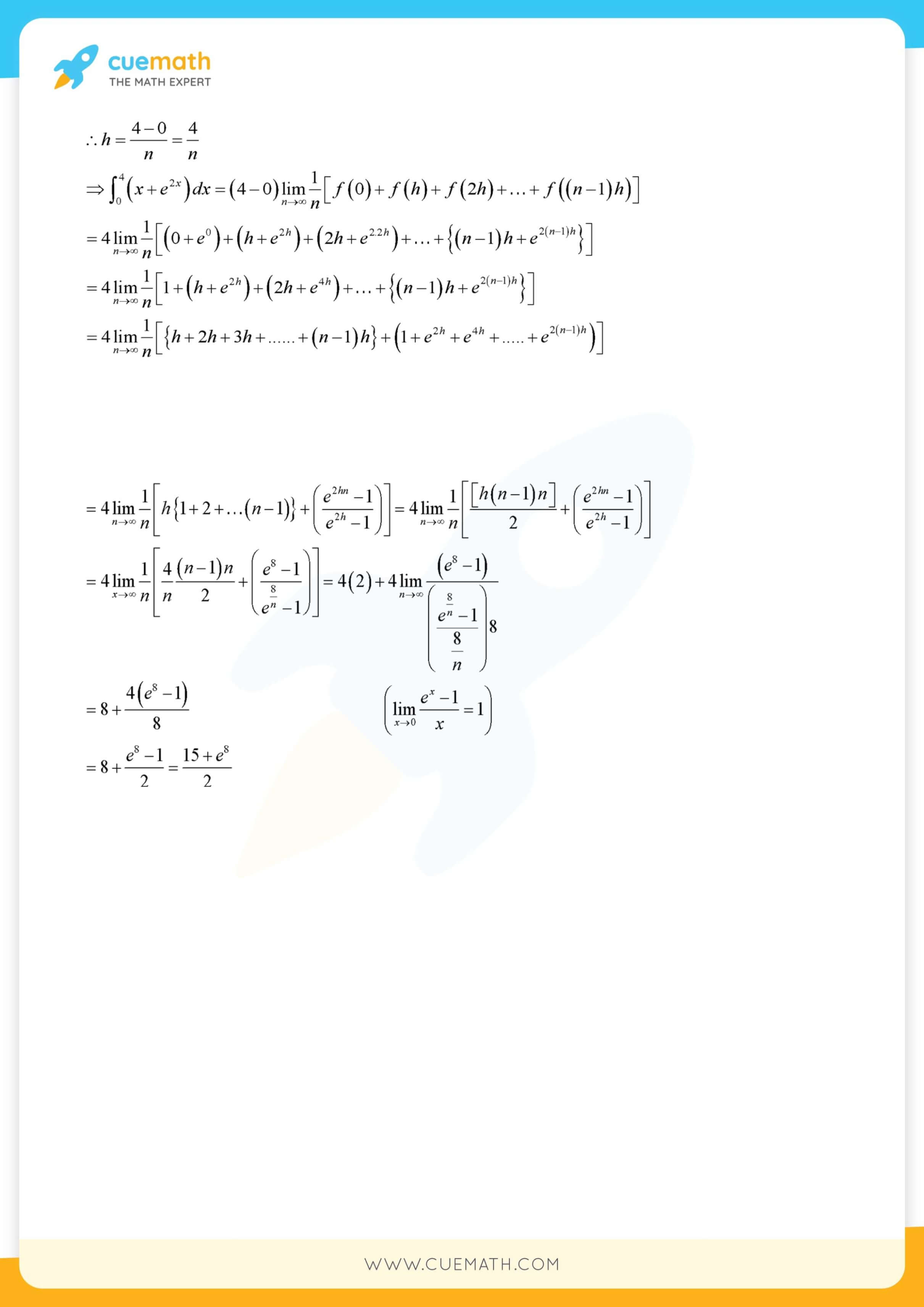 More Exercises in Class 12 Maths Chapter 7
NCERT Solutions Class 12 Maths Chapter 7 Exercise 7.8 Tips
NCERT solutions Class 12 maths Chapter 7 defines definite integrals as the limit of sums. Solving these sums requires understanding how to carefully substitute the value of interval and function into the expression. Carefully analyzing the expression is definitely helpful to further find the answer to these definite integrals. To use the expression directly in questions and to derive the result, it is useful to study the solution steps of the process to evaluate the definite integrals more efficiently.
Download Cuemath NCERT Solutions PDF for free and start learning!
Math worksheets and
visual curriculum