Learn
Ncert All Solutions
from a handpicked tutor in
LIVE 1-to-1
classes
NCERT Solutions Class 6 Maths Chapter 11 Exercise 11.4 Algebra
NCERT Solutions for class 6 maths chapter 11 exercise 11.4 algebra is a short but important exercise. It shows how to convert a real-life situation into the form of a mathematical problem and the corresponding algebraic equation. The questions are carefully selected and allow students to get an opportunity to use algebra in solving problems that can crop up in daily life. Further, these questions in Class 6 maths NCERT solutions chapter 11 exercise 11.4 help kids get familiarized with converting problem sums into an algebraic expression. It lays the foundation for the next exercise that sees the use of equations.
NCERT solutions Class 6 maths chapter 11 exercise 11.4 must be solved thoroughly since the concepts included are indispensable. They are required for a better understanding of advanced mathematics. So, students must go over this exercise several times to establish the concepts in their heads clearly.
☛ Download NCERT Solutions Class 6 Maths Chapter 11 Exercise 11.4
Exercise 11.4 Class 6 Chapter 11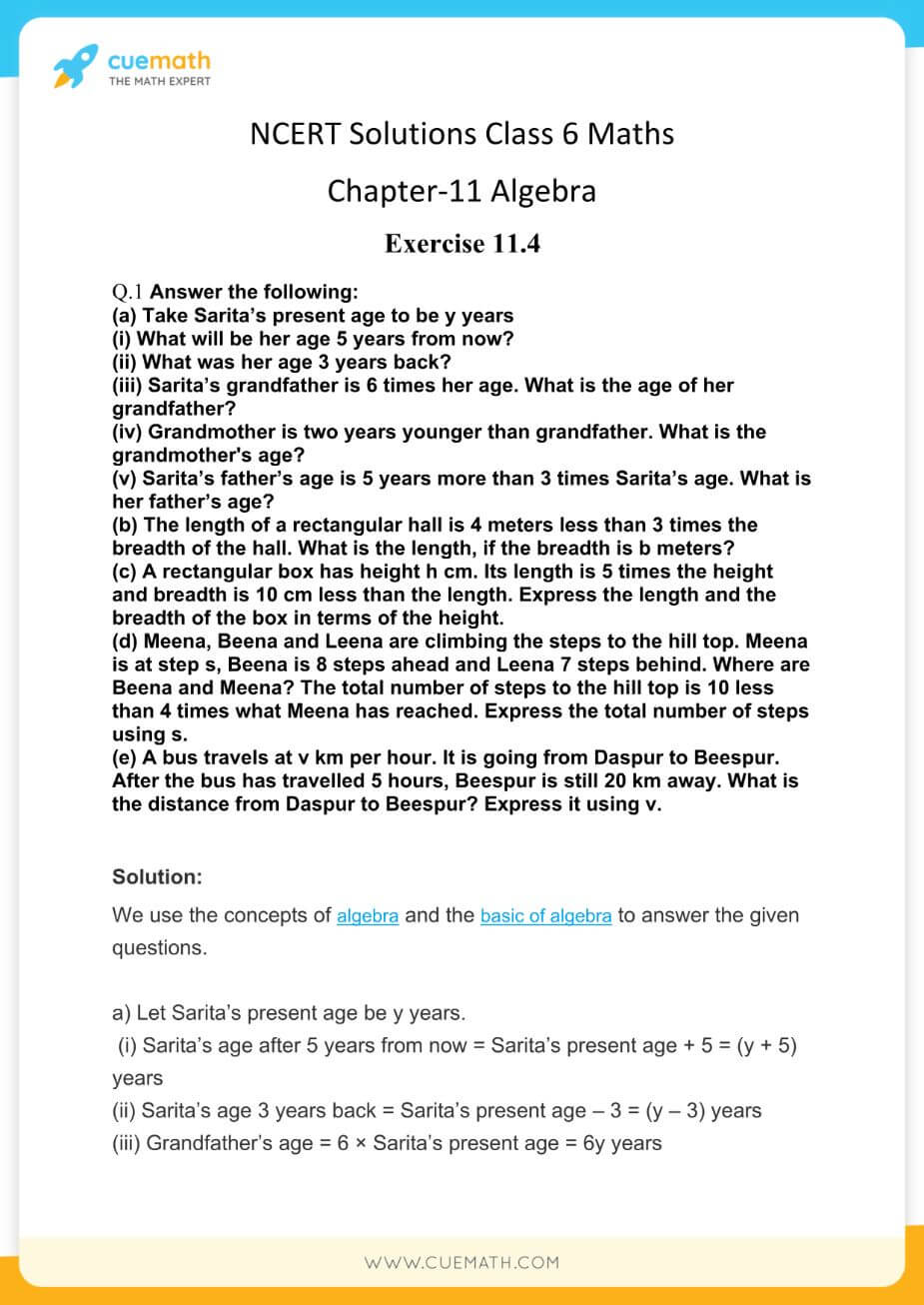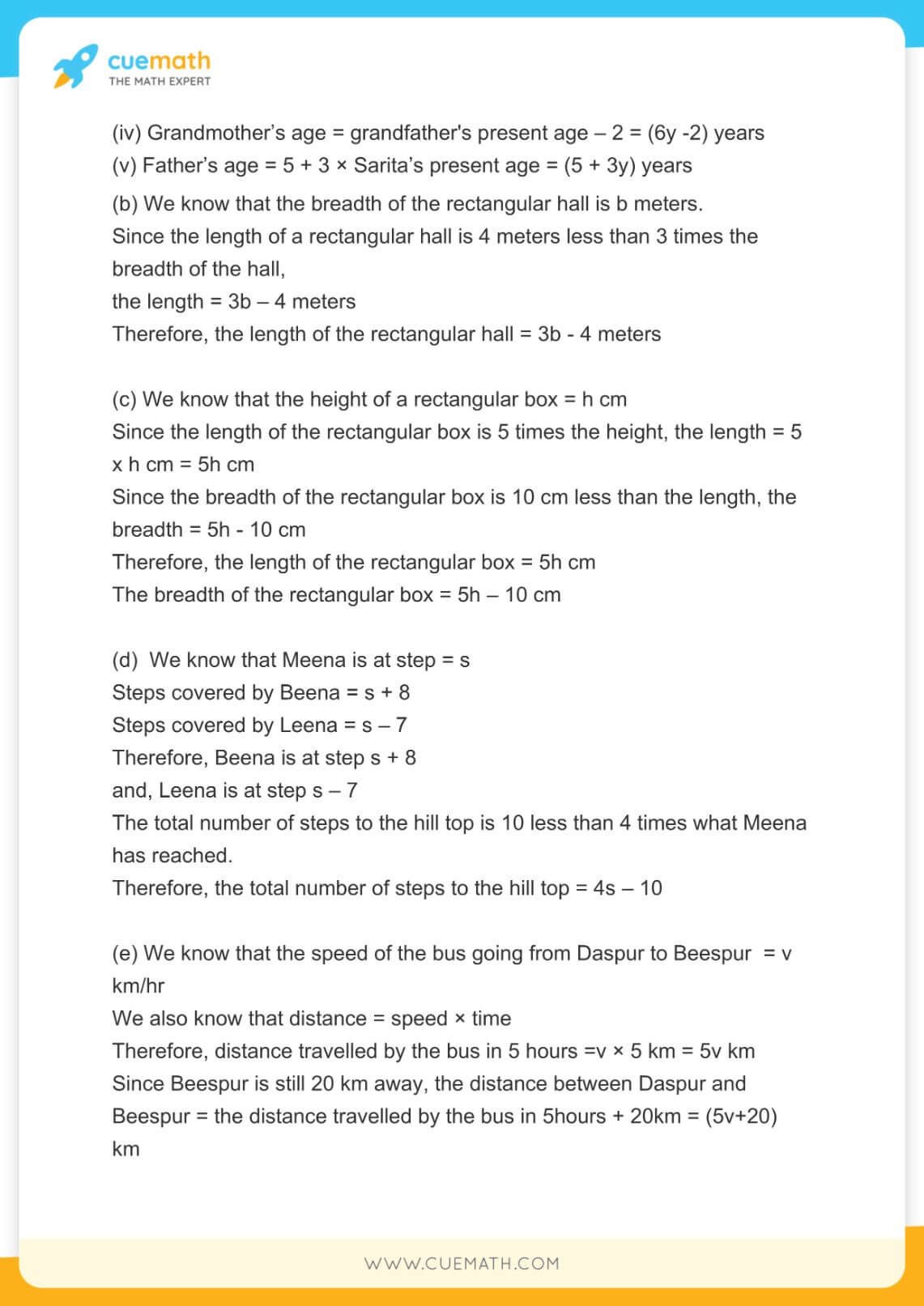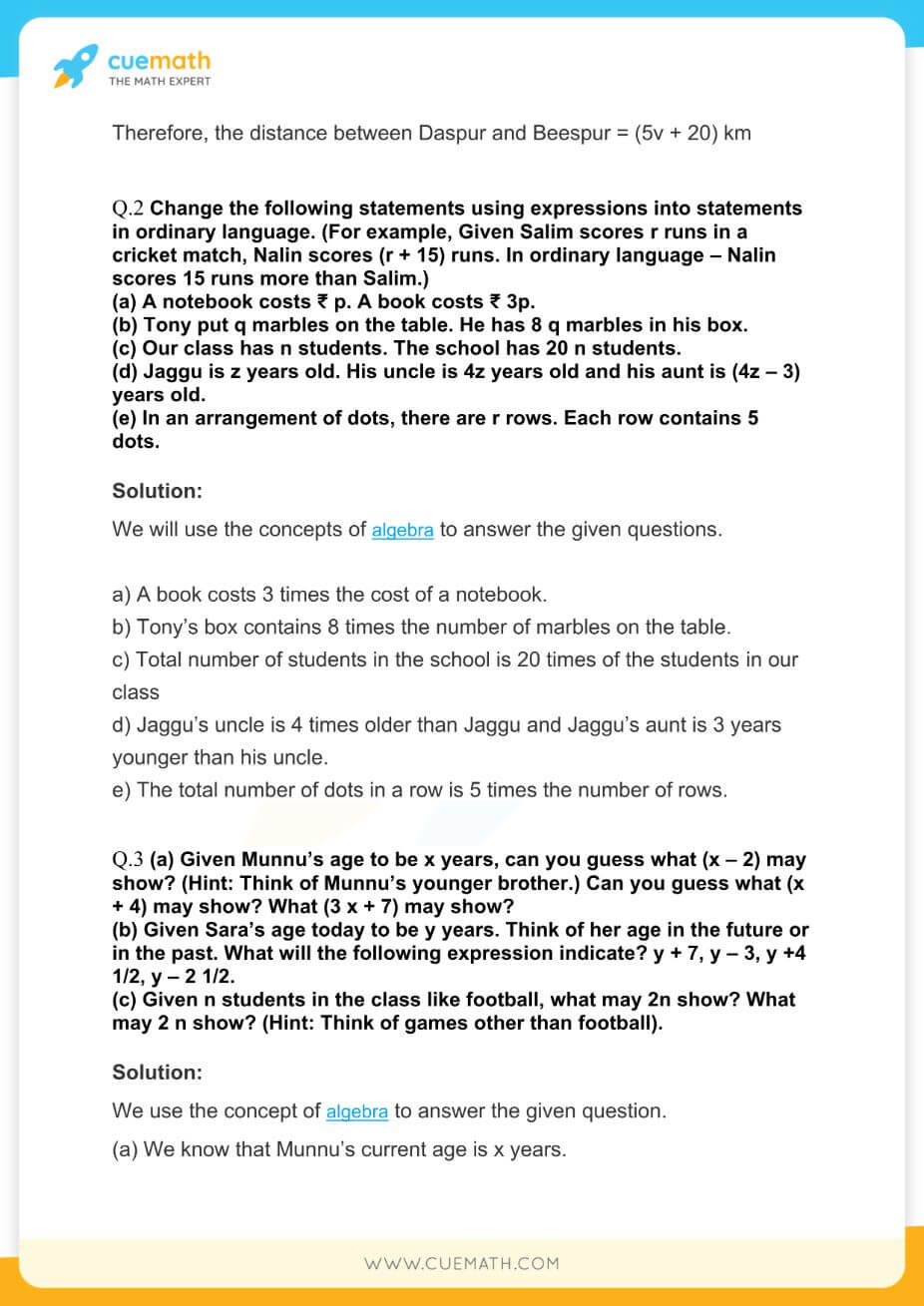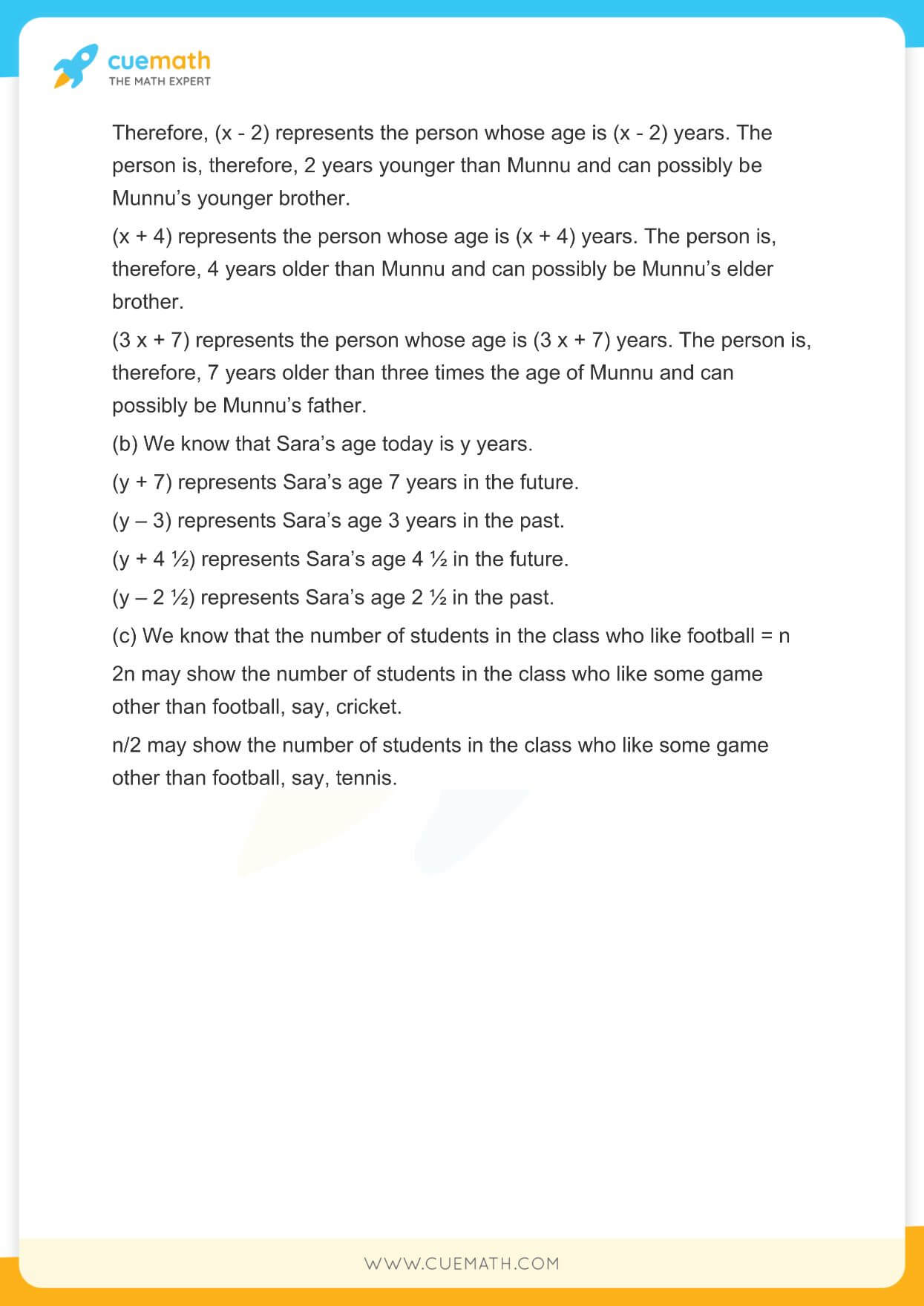 More Exercises in Class 6 Maths Chapter 11
NCERT Solutions Class 6 Maths Chapter 11 Exercise 11.4 Tips
NCERT solutions class 6 maths chapter 11 exercise 11.4 Algebra can prove to be a challenging topic as students are made to work with formulating expressions, which pertain to an advanced level. However, kids will find the exercise interesting as it will help them develop their rational skills.
Students after solving this exercise will be able to apply the concept of algebra in various situations. Kids will encounter a variety of problems in this exercise, which will work as a catalyst in improving their knowledge. Furthermore, they are advised to first go through the solved examples before trying the exercise problems.
Download Cuemath NCERT Solutions PDF for free and start learning!
Math worksheets and
visual curriculum