Learn
Ncert All Solutions
from a handpicked tutor in
LIVE 1-to-1
classes
NCERT Solutions Class 7 Maths Chapter 14 Exercise 14.3 Symmetry
By now, the students must be aware of many different shapes and their symmetries. They must have figured out that some of these shapes have just a line symmetry while others have rotational symmetry, and some have both. The NCERT Solutions for Class 7 maths Chapter 14 exercise 14.3 Symmetry also explains the line and rotational symmetry with the help of alphabets like E, S, and H. The exercise in this section consists of 7 questions covering the above concepts.
The students must take note that a circle is the most perfect symmetrical figure because it can be rotated around its center through any angle, and at the same time, it has an unlimited number of lines of symmetry. The Class 7 maths NCERT solutions Chapter 14 exercise 14.3 Symmetry can be found below :
☛ Download NCERT Solutions Class 7 Maths Chapter 14 Exercise 14.3
Exercise 14. Class 7 Chapter 14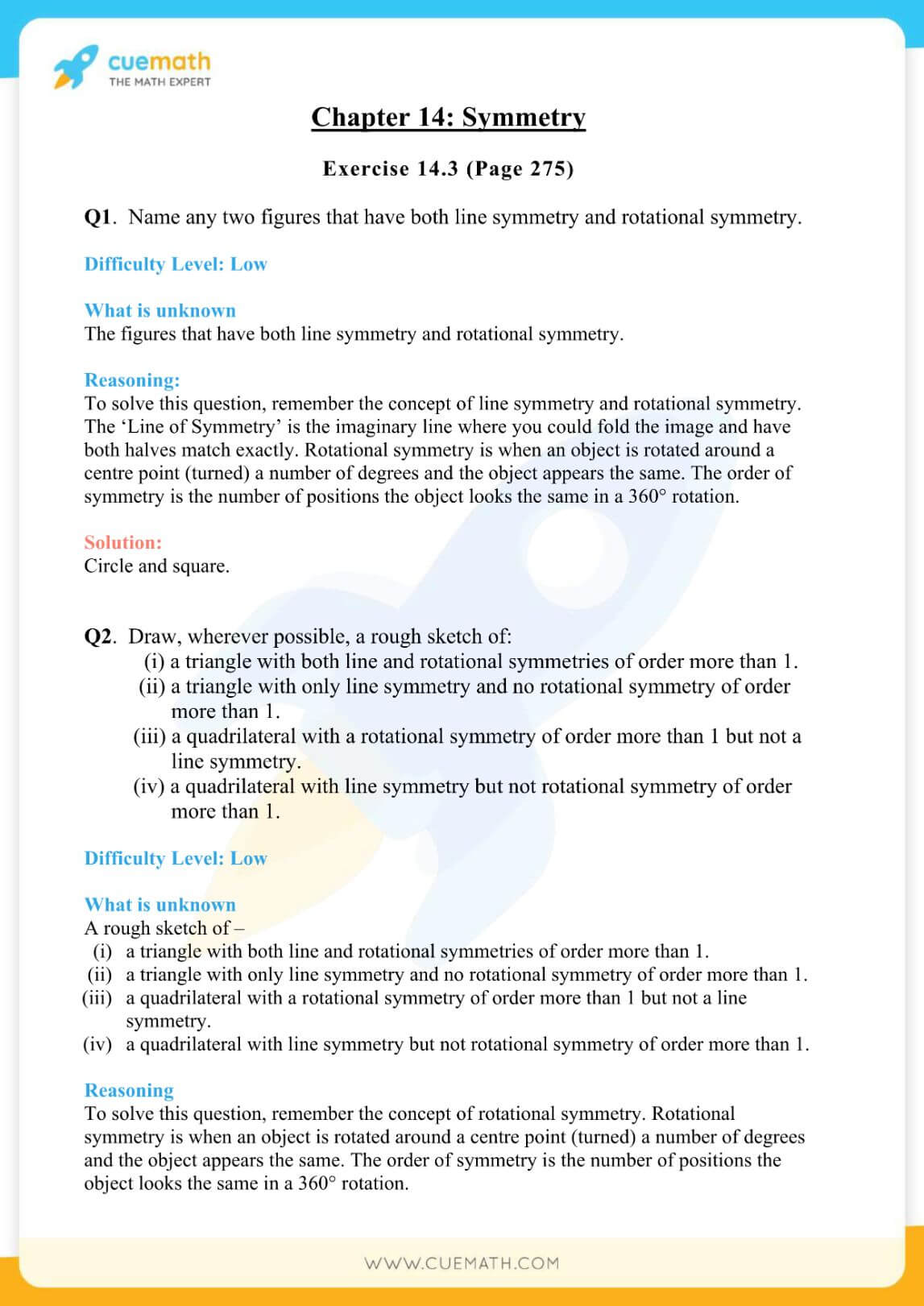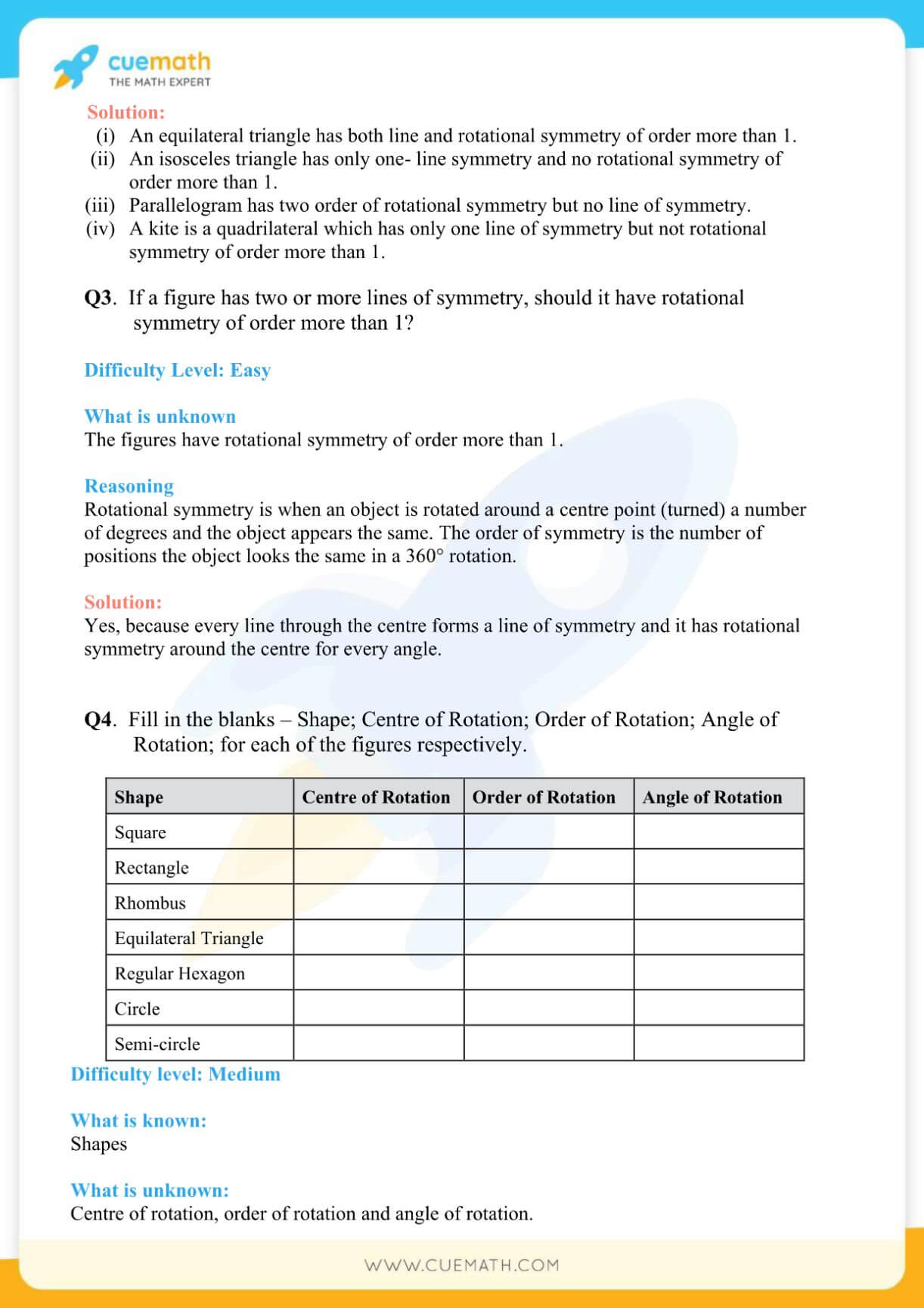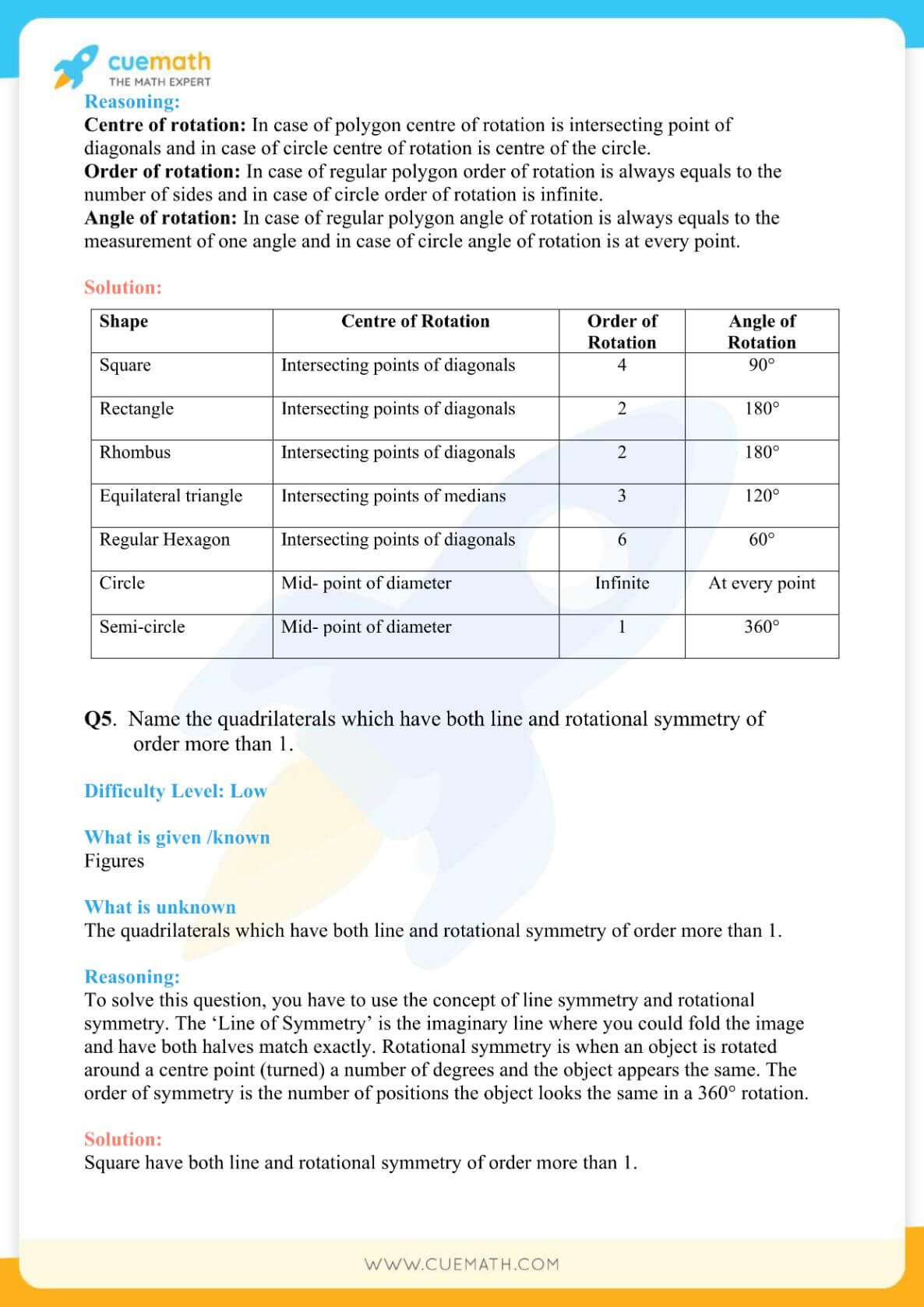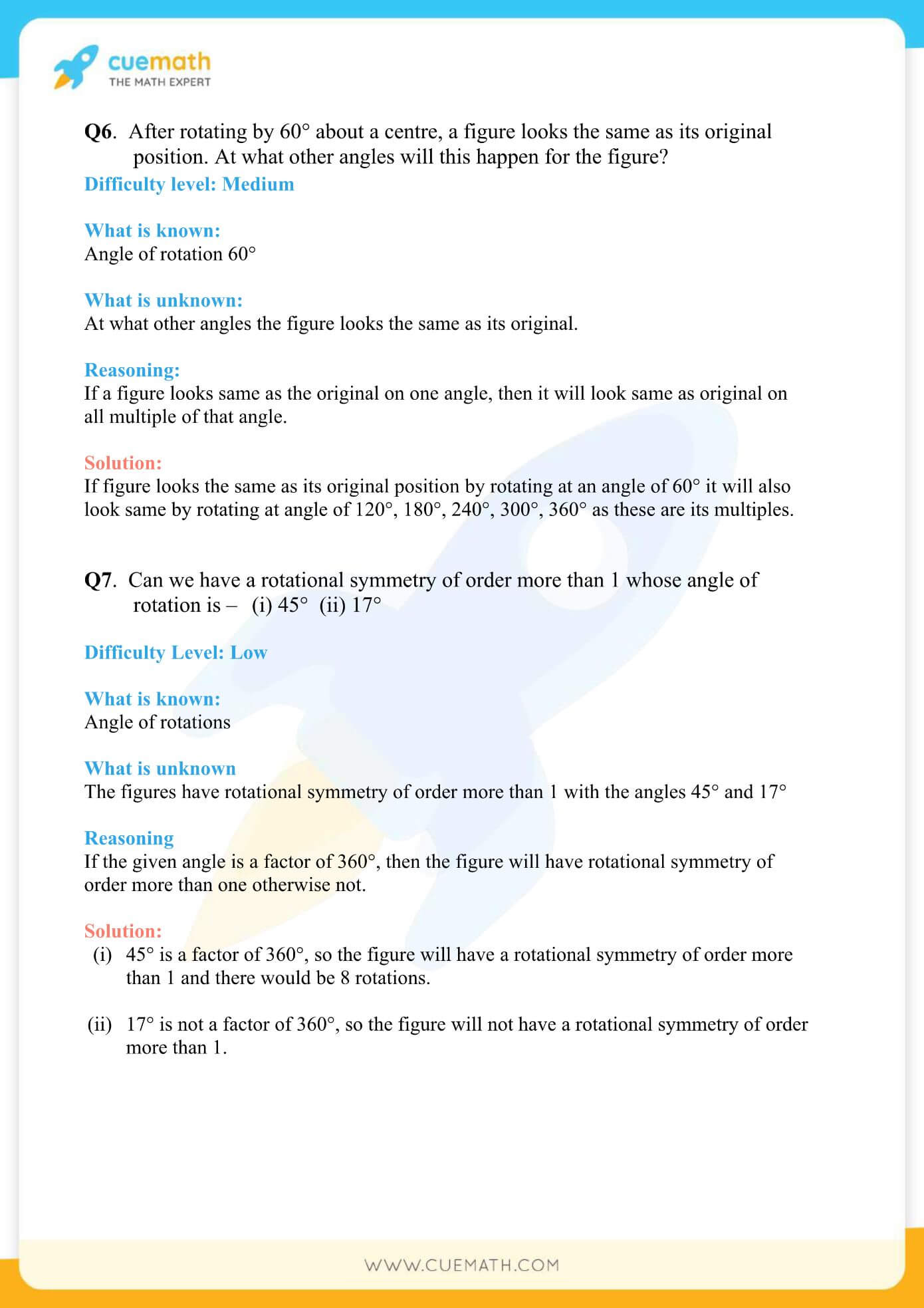 More Exercises in Class 7 Maths Chapter 14
NCERT Solutions Class 7 Maths Chapter 14 Exercise 14.3 Tips
The NCERT solutions Class 7 maths Chapter 14 exercise 14.3 Symmetry delves into the rotational and line symmetry of geometrical objects. It includes exercise questions like naming figures that have line symmetry as well as rotational symmetry. This will enable the students to enhance their logical thinking with respect to the theory studied in the chapter. More questions encountered would be figuring out the rotational symmetry of order more than 1 if the figure reflects two or more symmetry lines.
The study of symmetry is significant because it is frequently used in everyday life and also forms an important part of geometry. Practicing the above exercise problems will let the students explore and observe the details of each object or figure, exposing them to uncover the hidden symmetries of any design. By learning about symmetry in Class 7 Maths NCERT Solutions Chapter 14 Ex 14.3 the students will also benefit in improving their mental skills and visualizing abilities.
Download Cuemath NCERT Solutions PDFs for free and start learning!
NCERT Solutions for Class 7 Maths Video Chapter 14 Exercise 14.3
Math worksheets and
visual curriculum