Learn
Ncert All Solutions
from a handpicked tutor in
LIVE 1-to-1
classes
NCERT Solutions Class 9 Maths Chapter 7 Exercise 7.1 Triangles
NCERT solutions for Class 9 Maths Chapter 7 Exercise 7.1 triangles talks about the Congruence of Triangles. Triangles congruence is a significantly important math topic used in constructions and architecture. Thus, students must have a clear understanding of this topic as it has great relevance in real-life, for example, to construct large buildings or architectural designs. Other examples of triangle congruences can be found in geometric art, stepping stone designs, carpet designs, and much more. NCERT solutions class 9 ex 7.1 Triangle includes problems based on proving conditions of triangle congruences. Hence, students should clearly learn all the aspects of triangle congruences. It will help them to solve all the questions present in this exercise confidently.
The knowledge of triangle congruences will further help students to learn the concepts of even shapes. There are eight questions in the first exercise of the class 9 triangles exercise 7.1 related to the proofs based on congruency rules. The students can find the exercise pdf of exercise 7.1 below for Ex 7.1 class 9
☛ Download NCERT Solutions Maths Chapter 7 Ex 7.1 Class 9
Open the pdf of Maths Class 9 Chapter 7 exercise 7.1 to know the solutions.
Exercise 7.1 Class 9 Chapter 7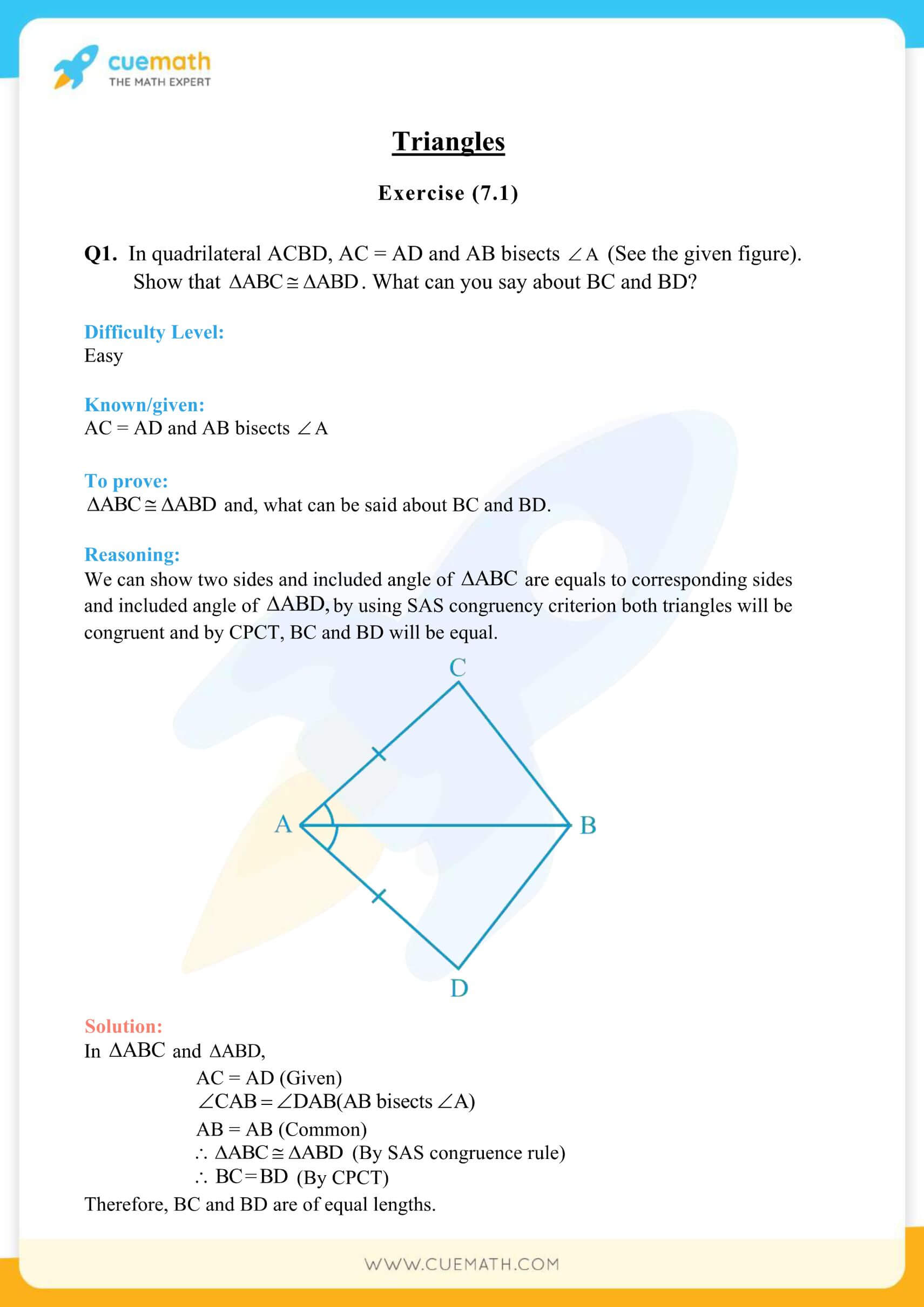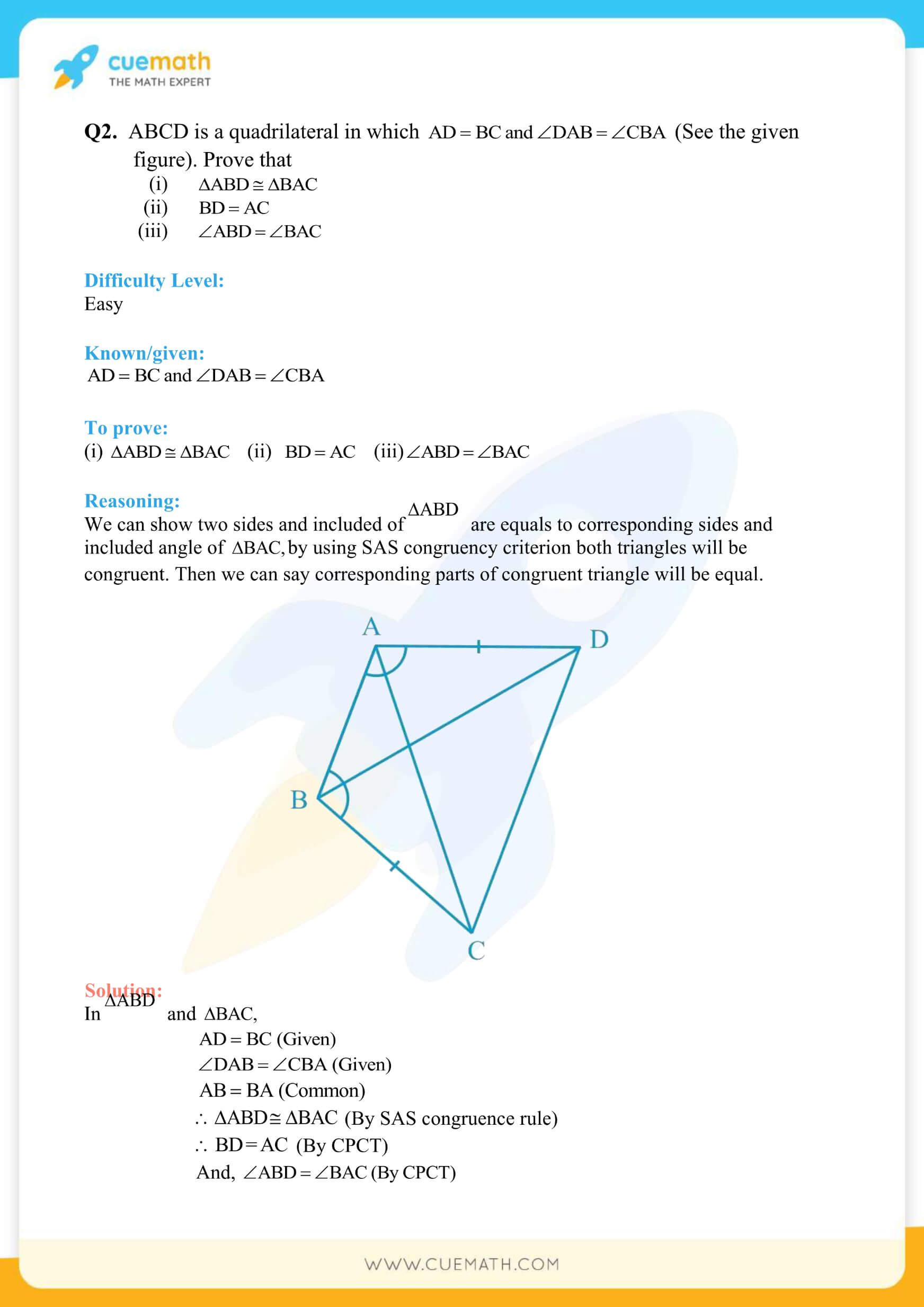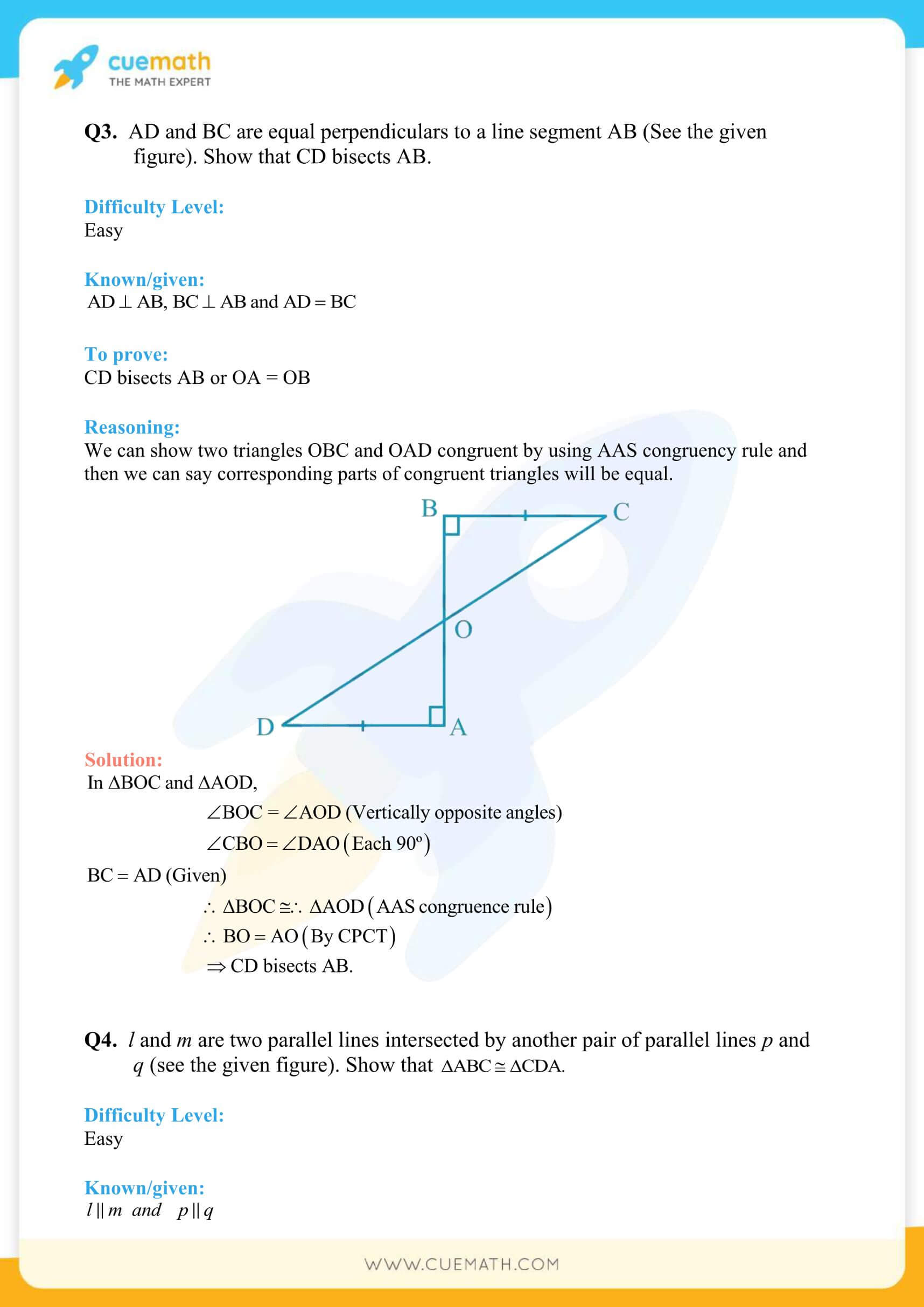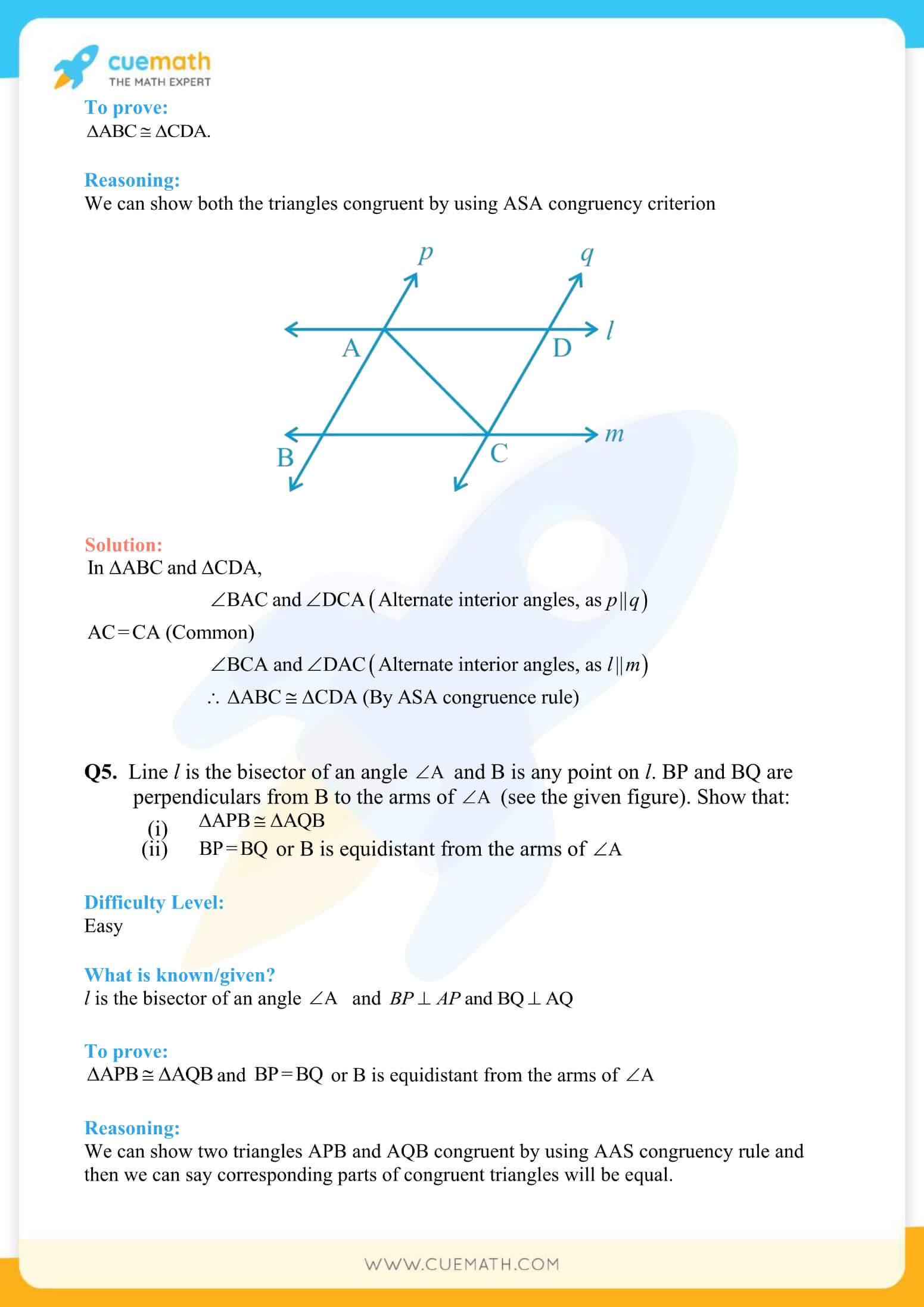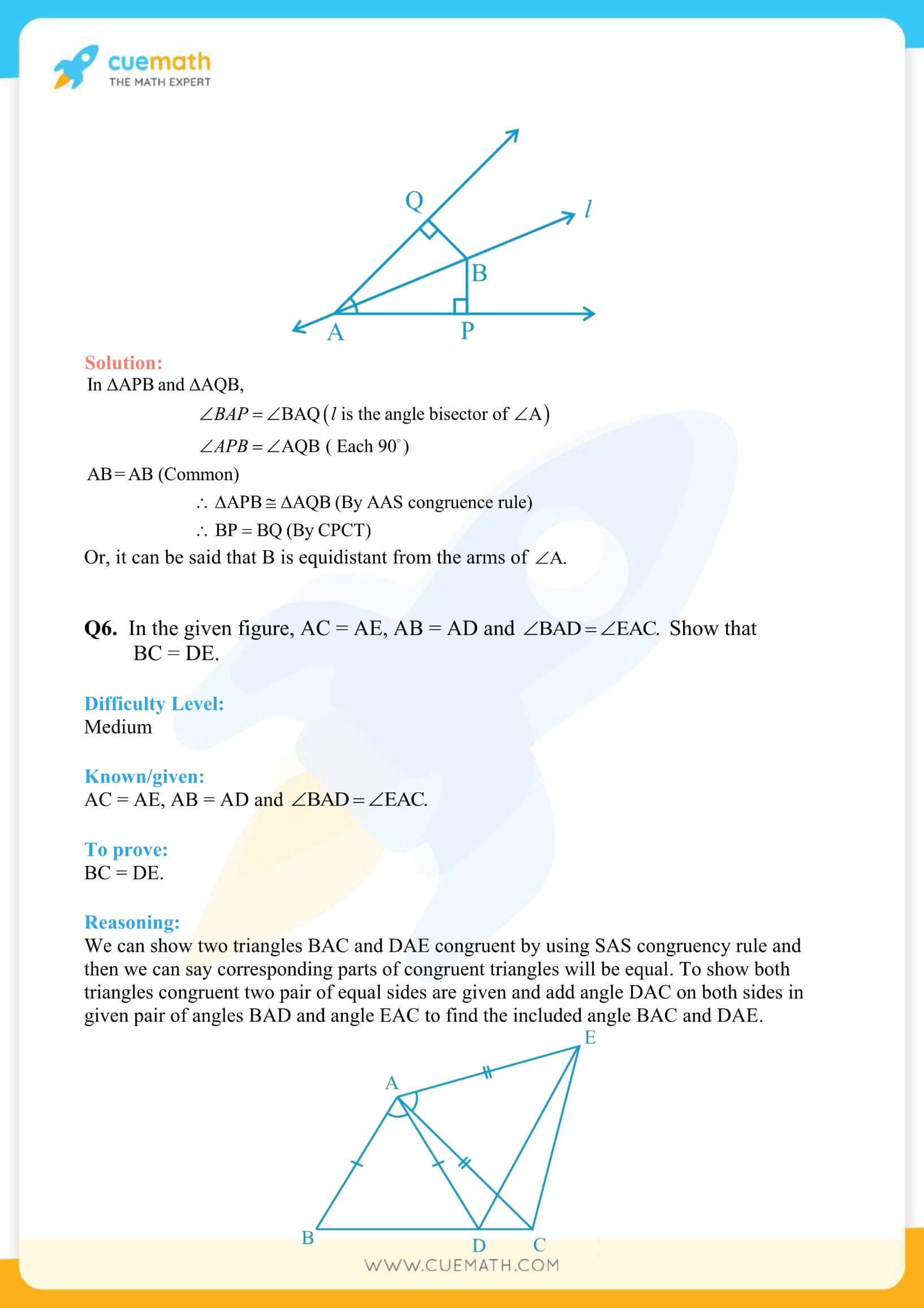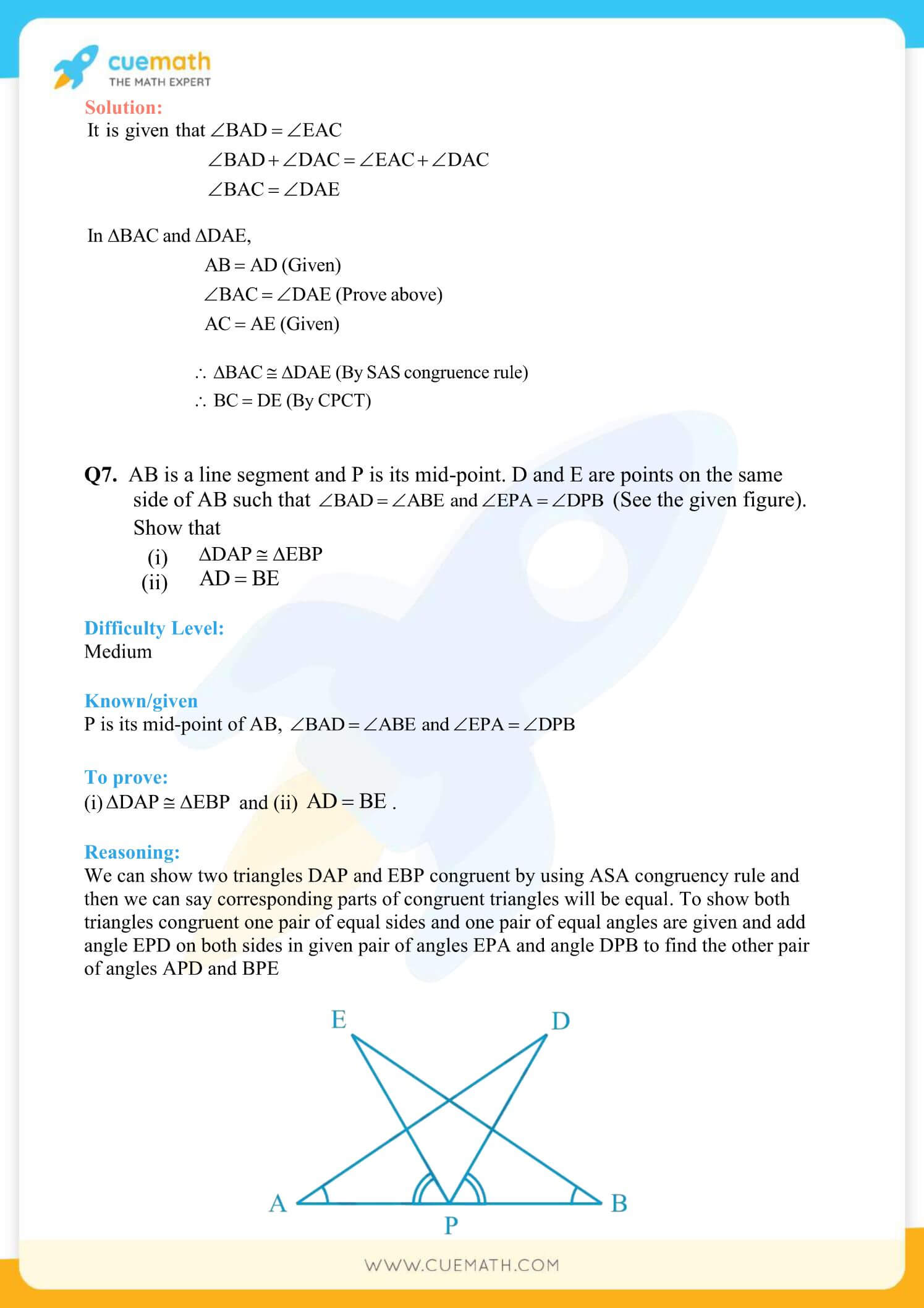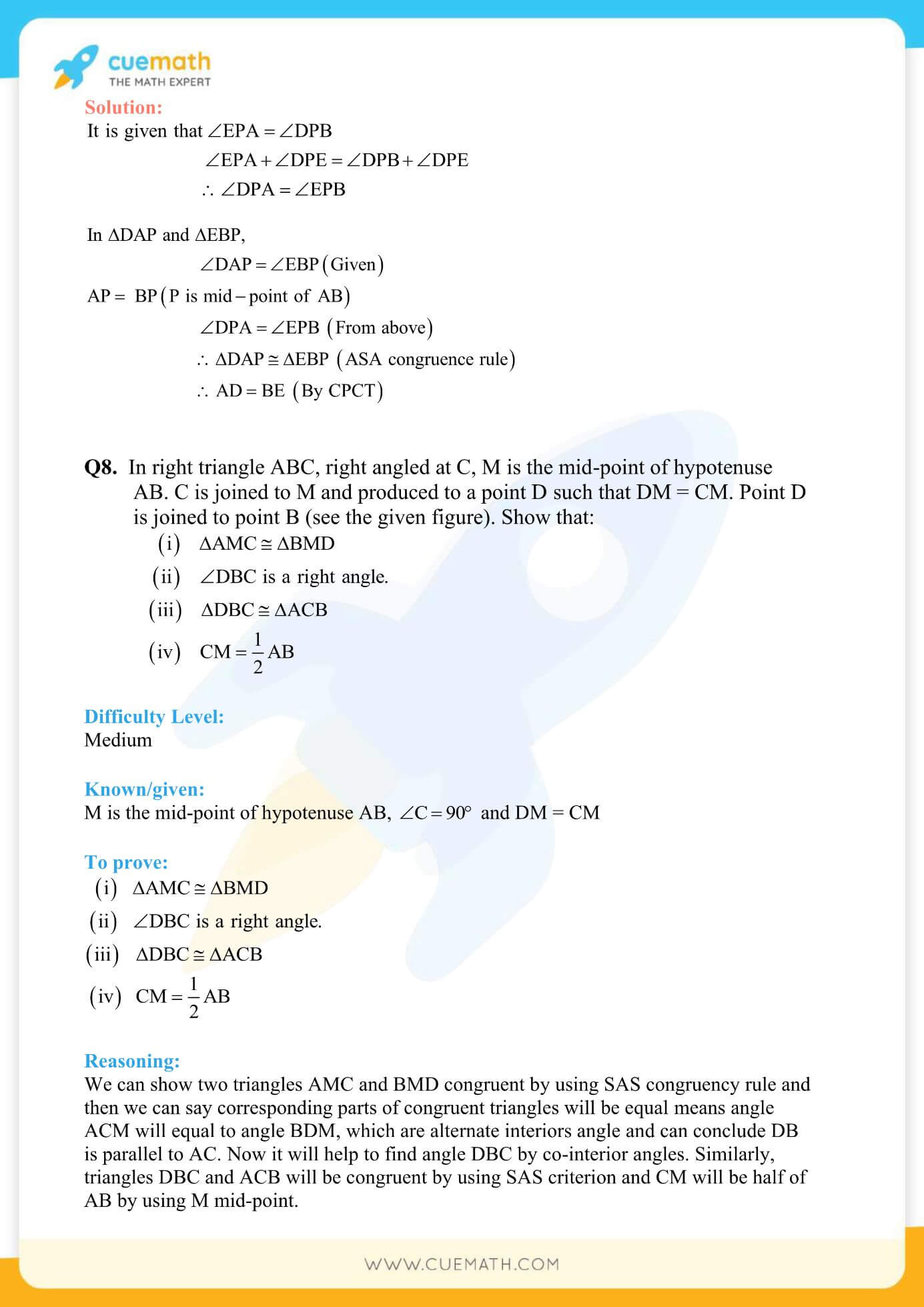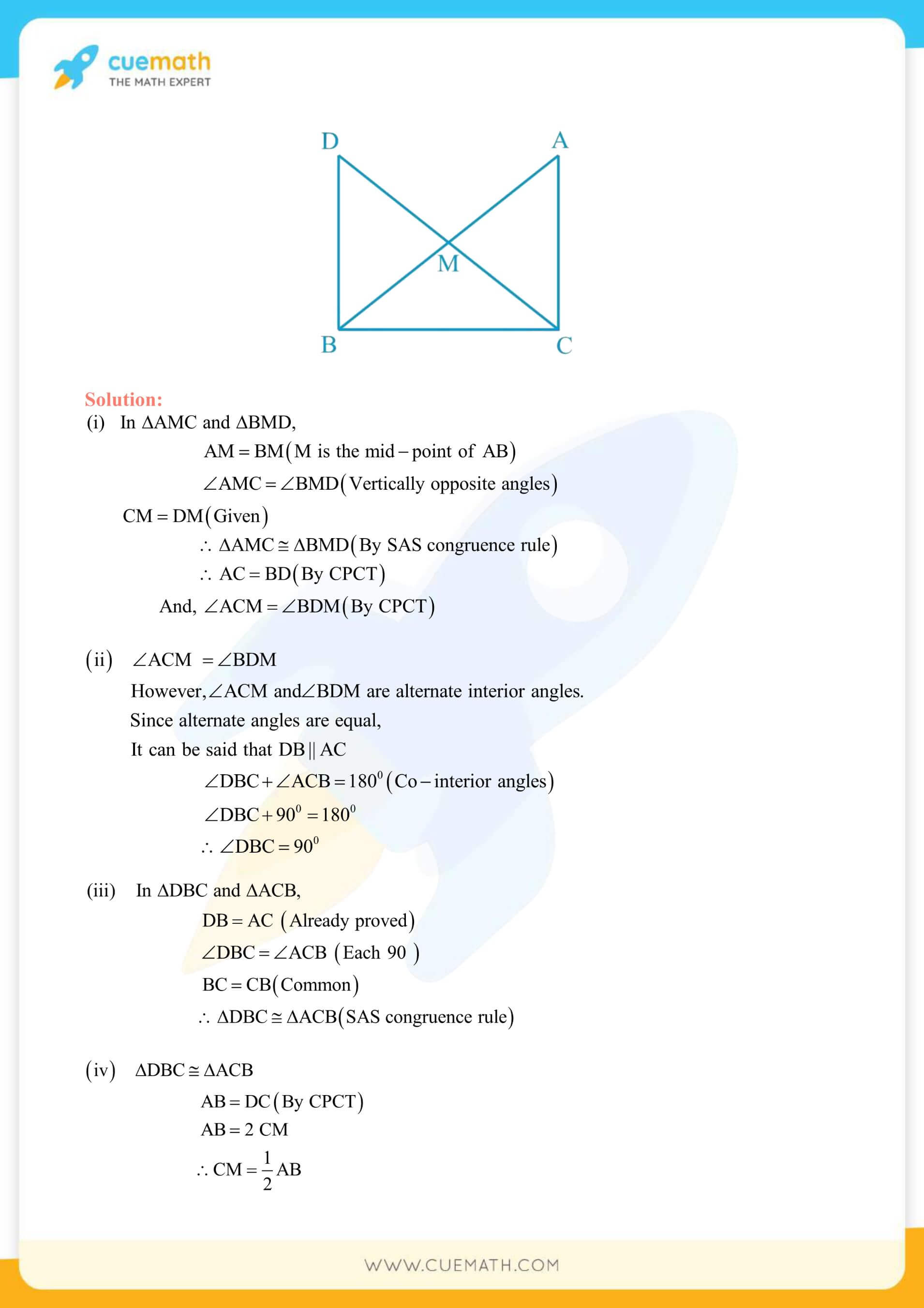 More Exercises in Class 9 Maths Chapter 7
Class 9 Ex 7.1 NCERT Solutions Chapter 7 Tips
NCERT solutions class 9 maths chapter 7 exercise 7.1 Triangles is a simple exercise that requires a basic understanding of the parameters of triangle congruences. The students must also solve the sample problems based on the practical situations or activities given in between the exercises to enhance their conceptual knowledge about congruence in triangles.
Also, the solved examples given in NCERT solutions class 9 maths chapter 7 exercise 7.1 will help the students to attain the right approach and logic to solve the exercise questions with much ease.
Download Cuemath NCERT Solutions PDFs for free and start learning!
Class 9 Maths Ex 7.1 NCERT Solutions Video Chapter 7
Math worksheets and
visual curriculum