Learn
Ncert All Solutions
from a handpicked tutor in
LIVE 1-to-1
classes
NCERT Solutions Class 10 Maths Chapter 13 Exercise 13.1 Surface Area and Volumes
NCERT solutions for class 10 maths chapter 13 exercise 13.1 enables students to find the surface area of objects that are formed by combining two or more shapes. We often come across figures that are a combination of two shapes. One such example is a test tube, which is a combination of a cylinder and a hemisphere. There can be a lot of other objects with different combinations, and it is not possible to classify these shapes. Hence this class 10 maths NCERT Solutions Chapter 13 exercise 13.1 will teach students how to calculate the surface area of two or more shapes.
In order to solve the problems from NCERT solutions class 10 maths chapter 13 exercise 13.1, students need to break it down into smaller parts. Once they are able to identify the combination of shapes present in the object, the question becomes easy to solve. The step-by-step pattern of solving such problems are explained in the PDF block below:
☛ Download NCERT Solutions Class 10 Maths Chapter 13 Exercise 13.1
Exercise 13.1 Class 10 Chapter 13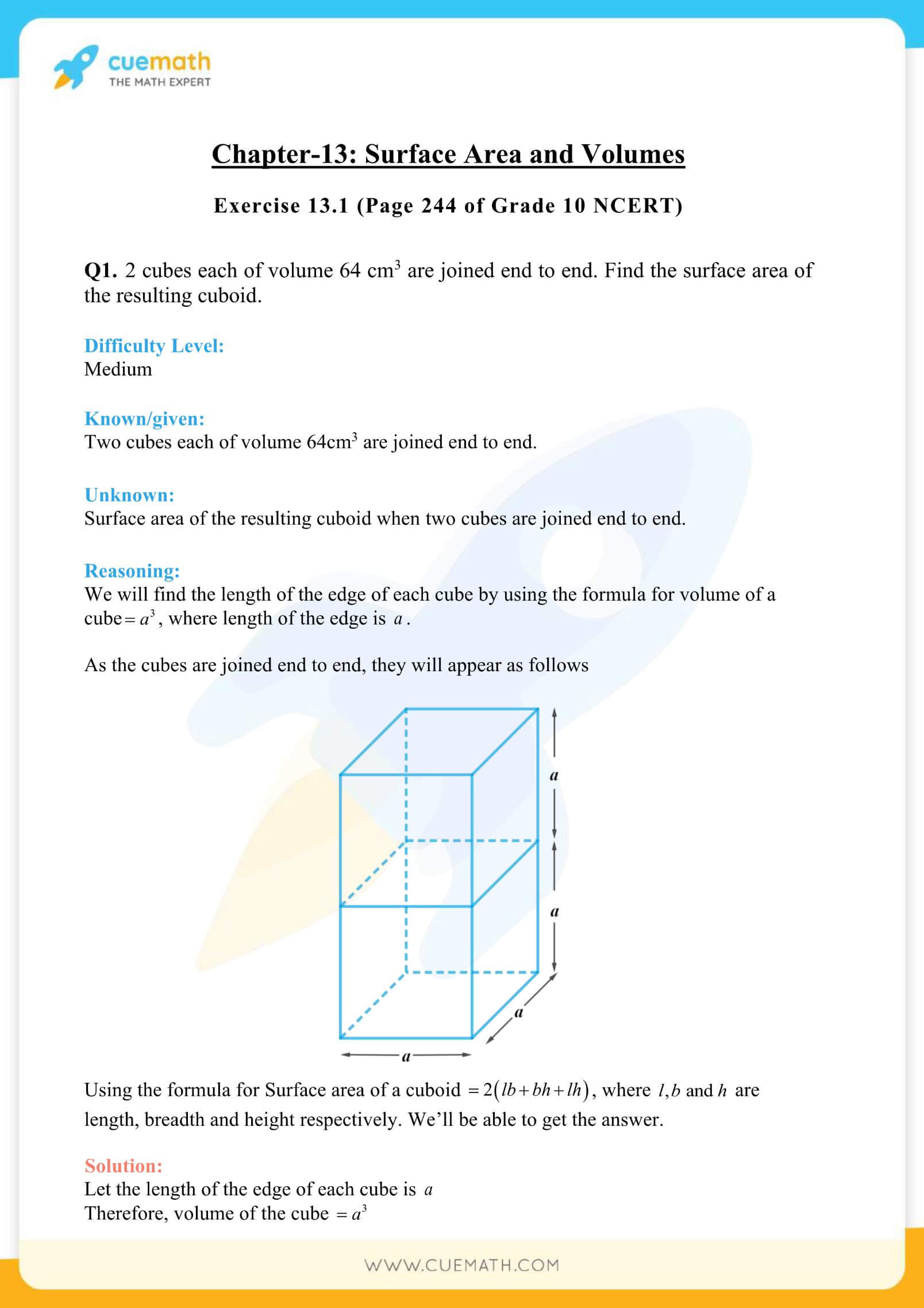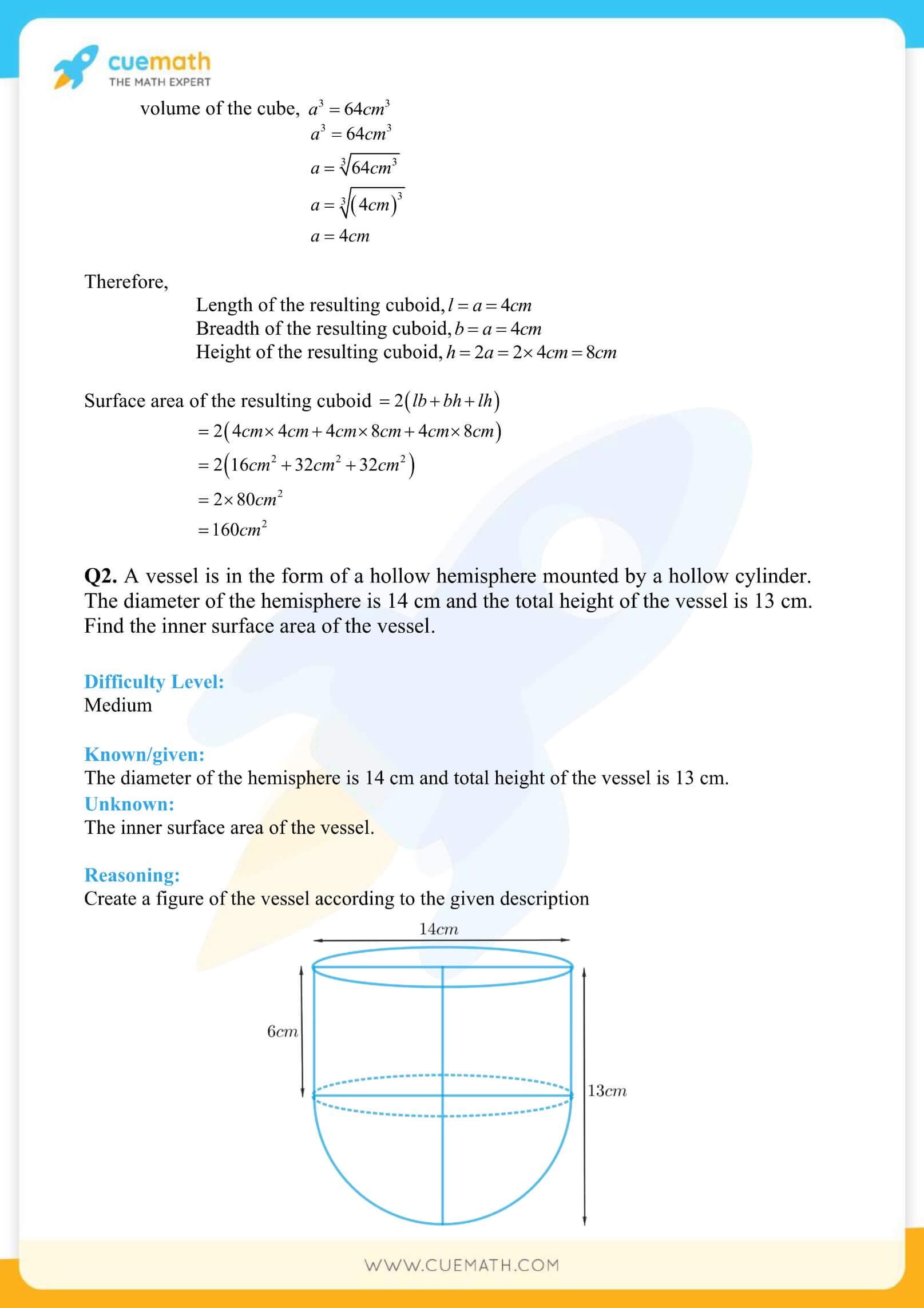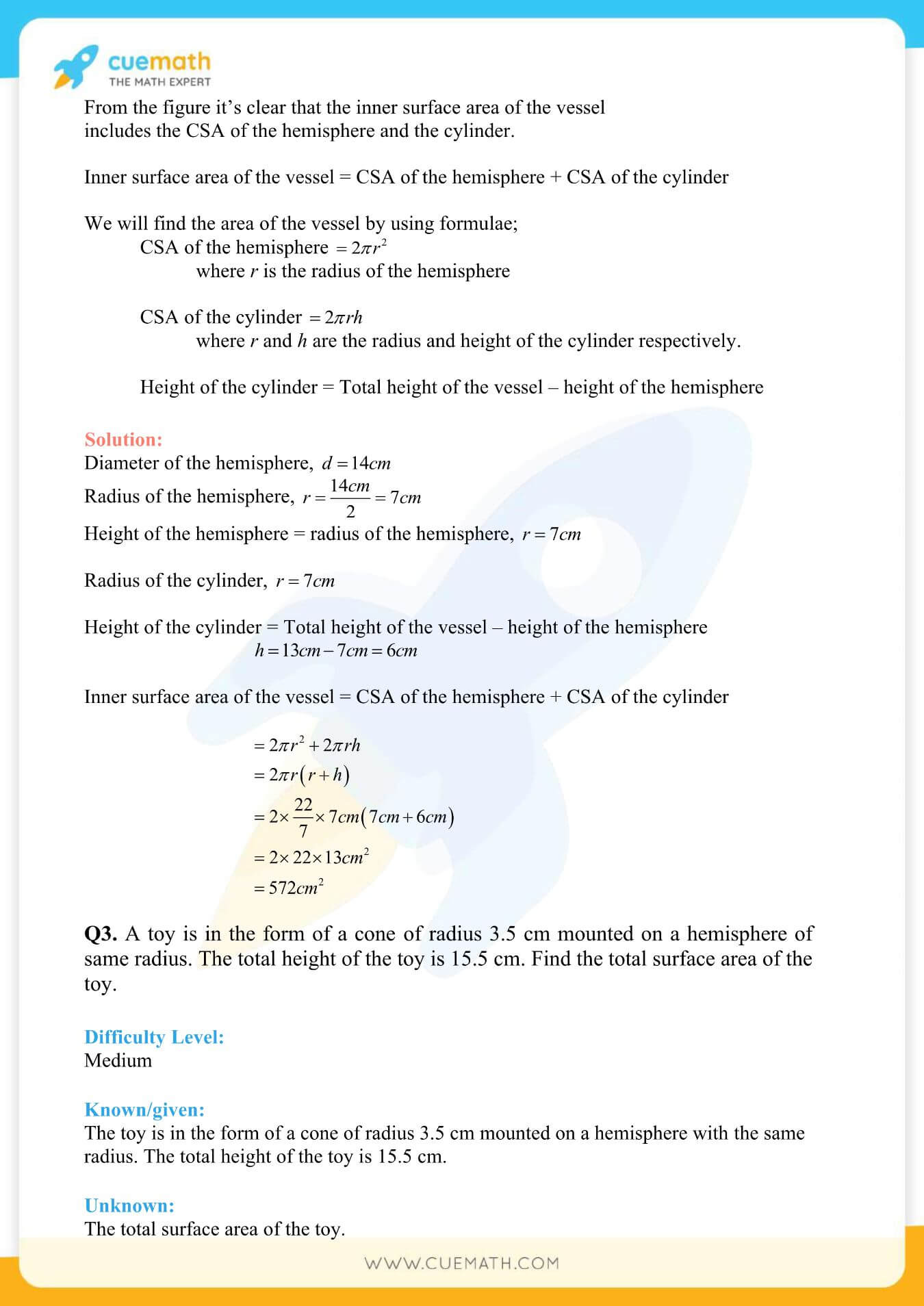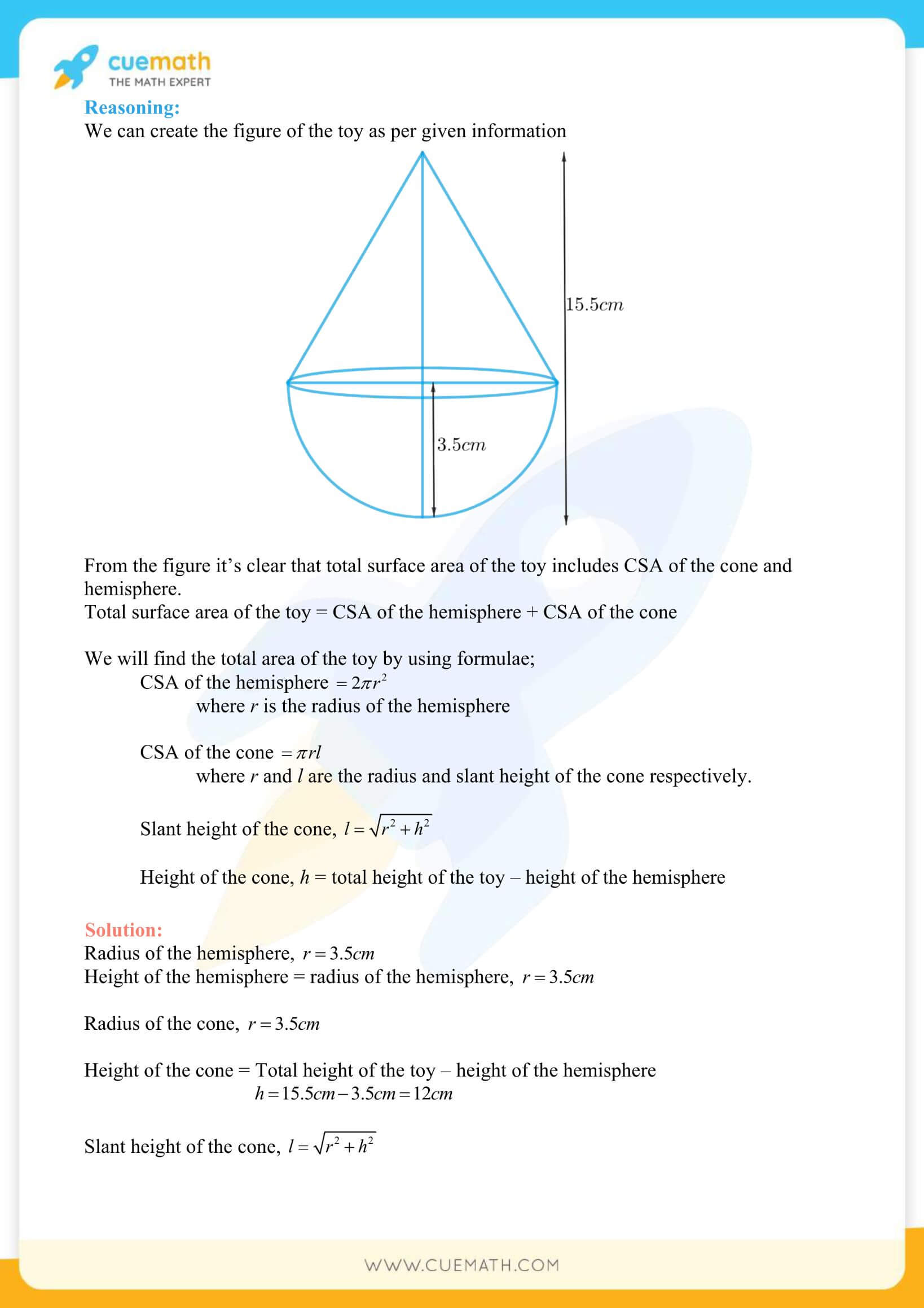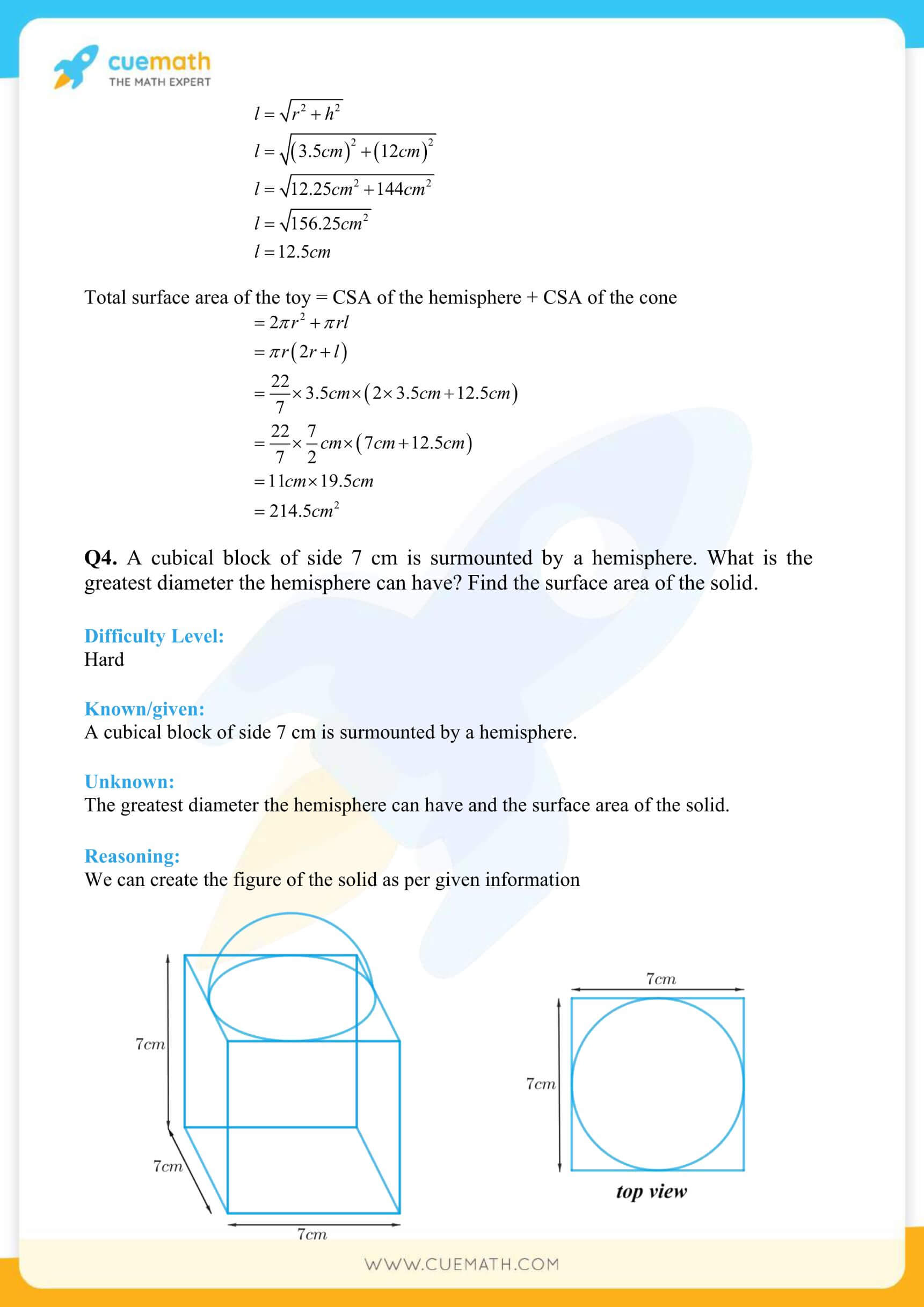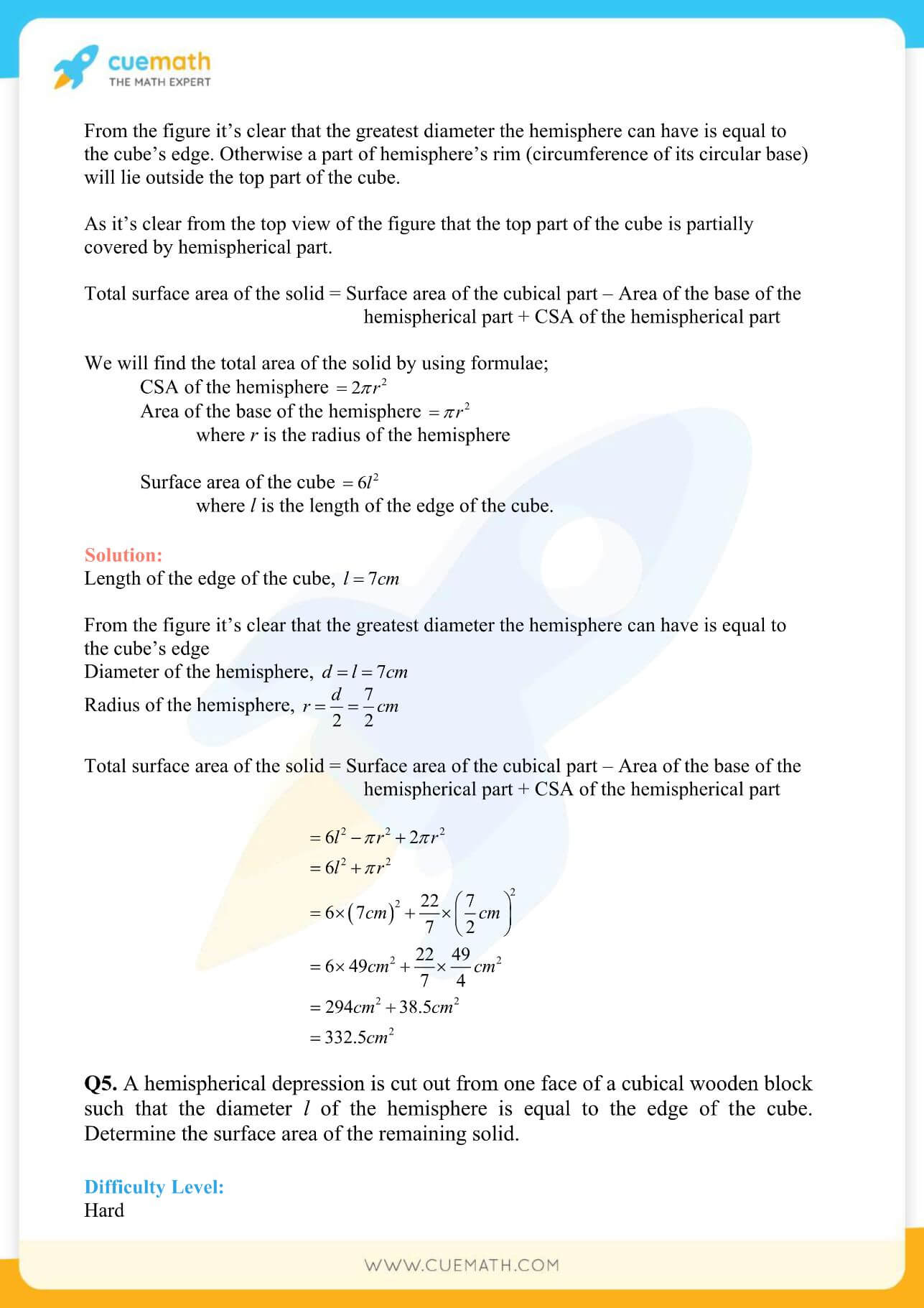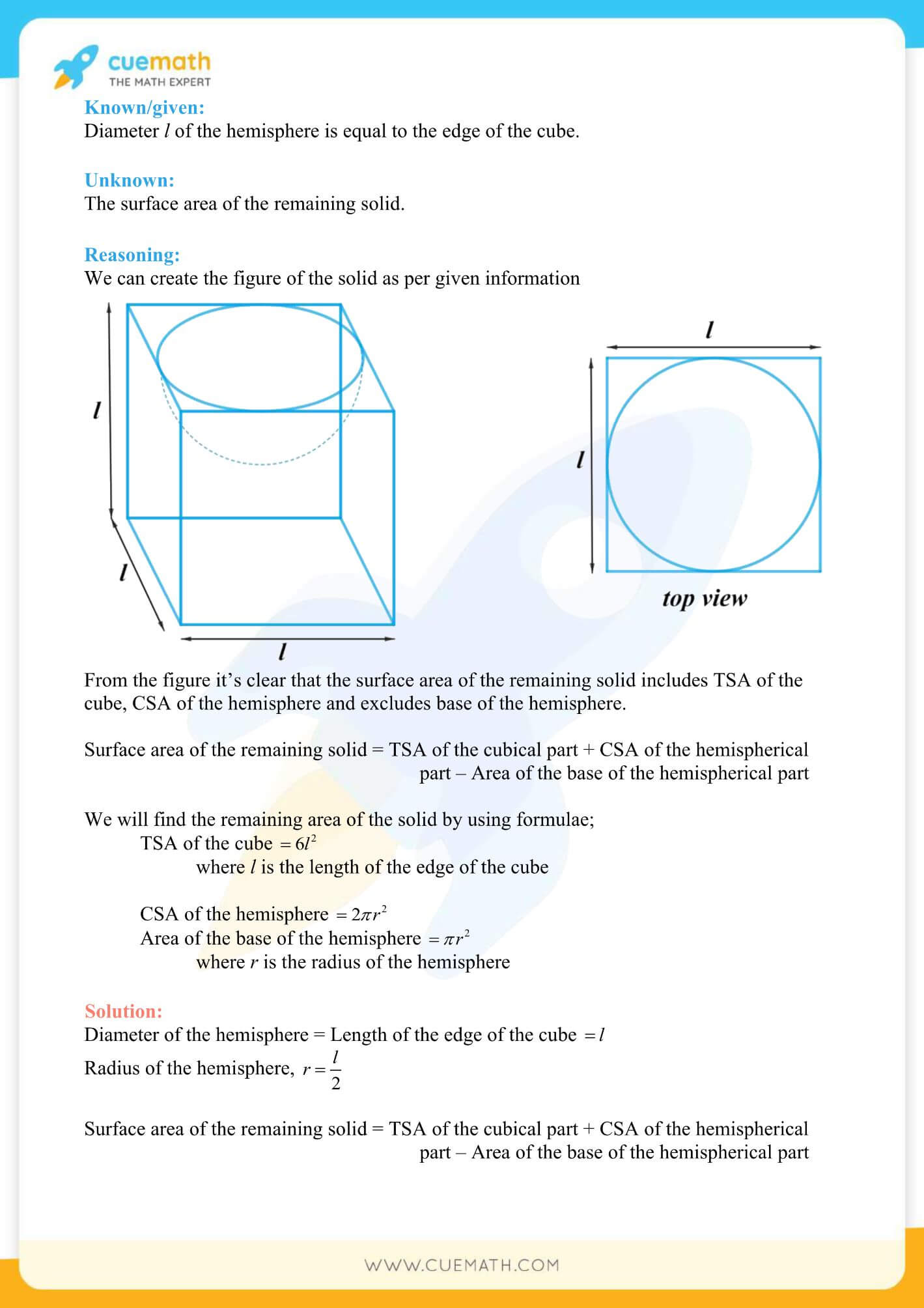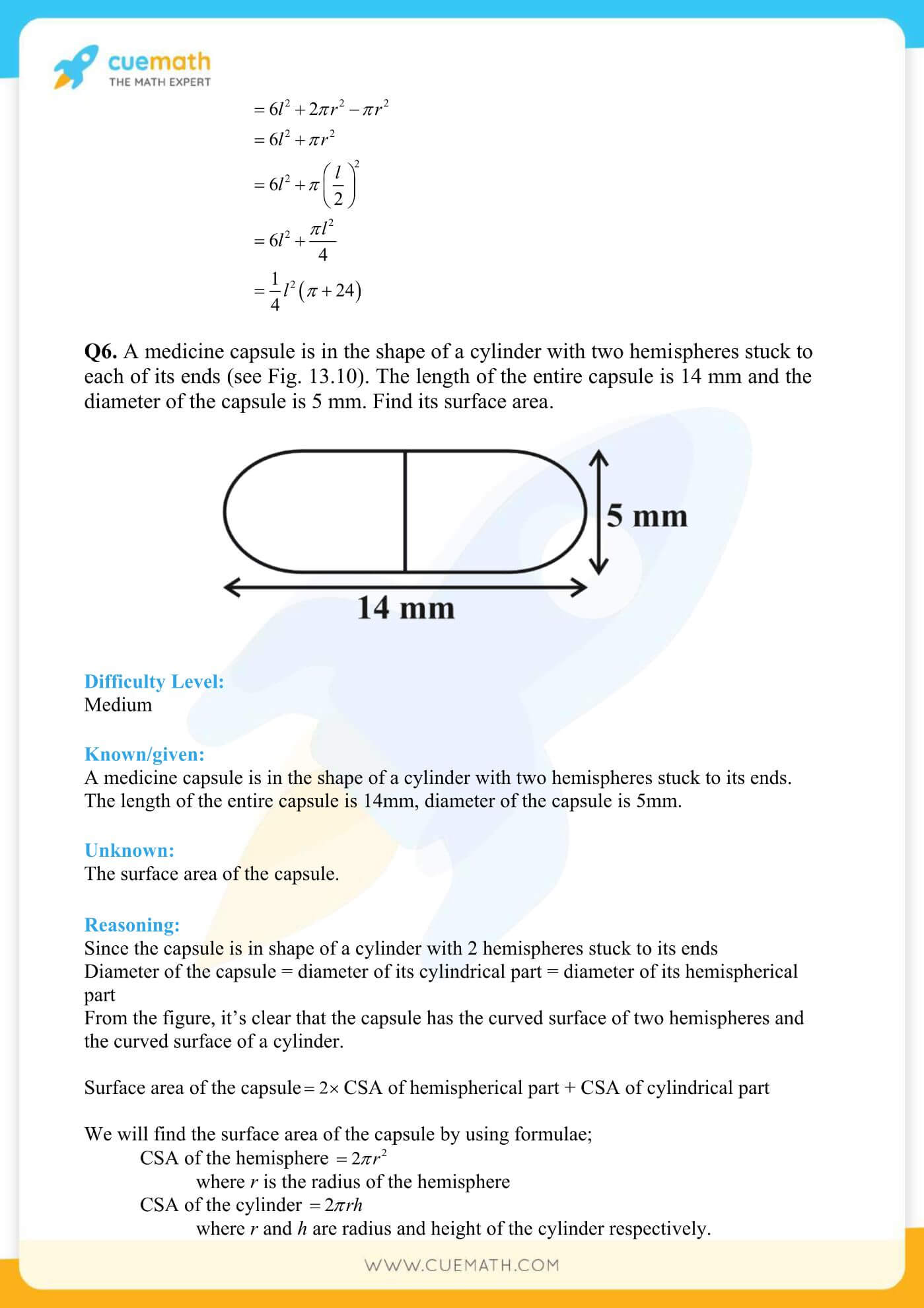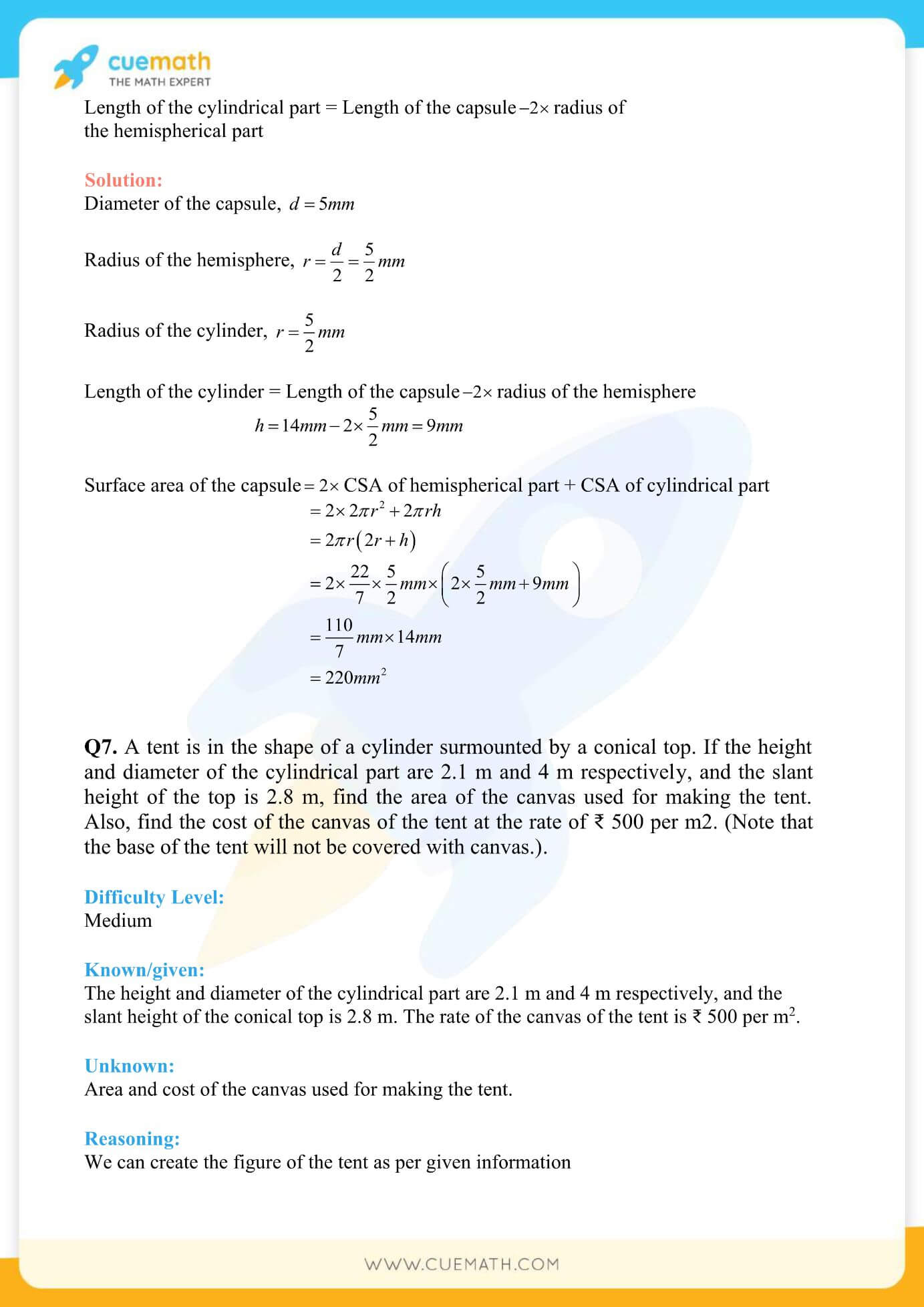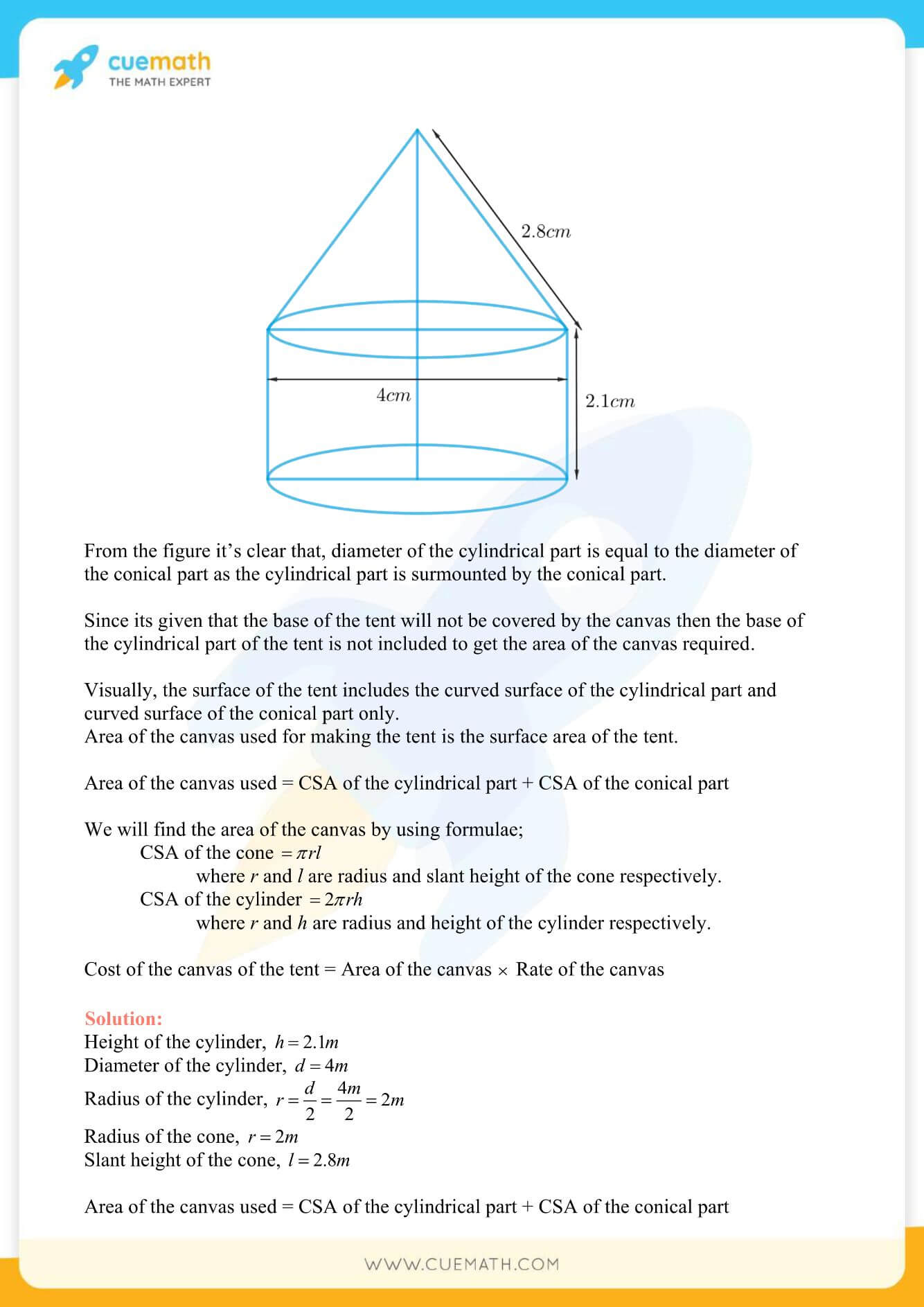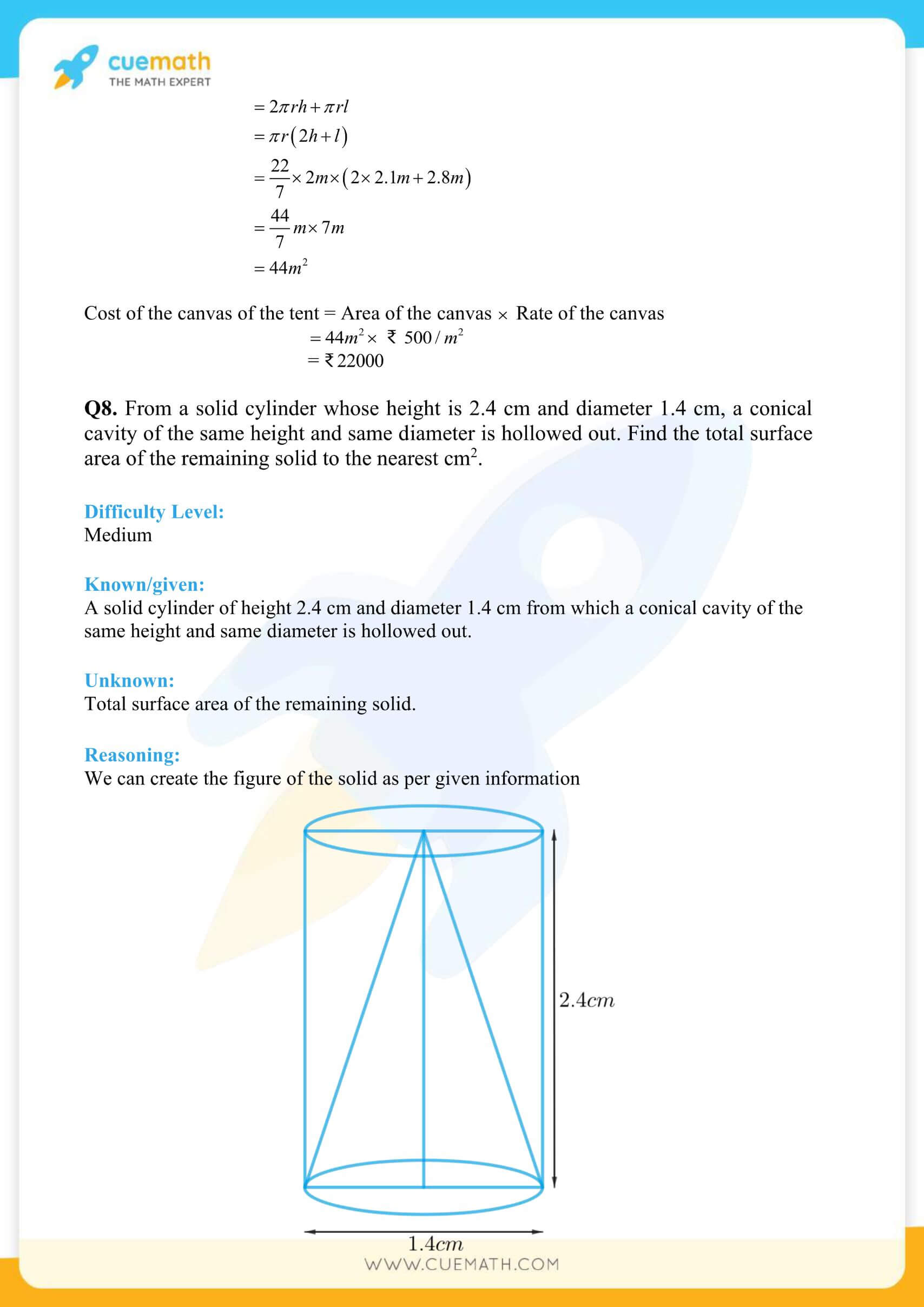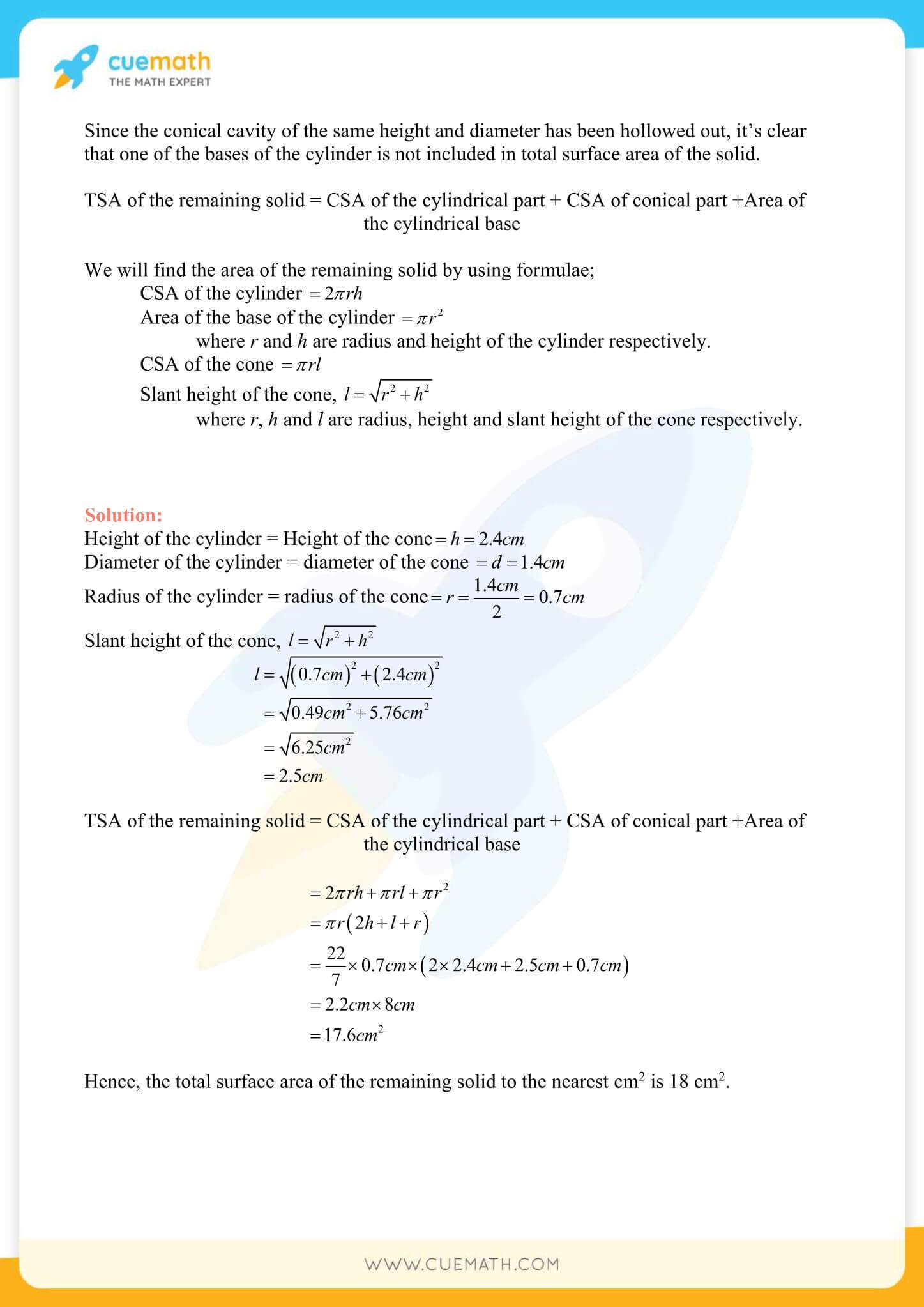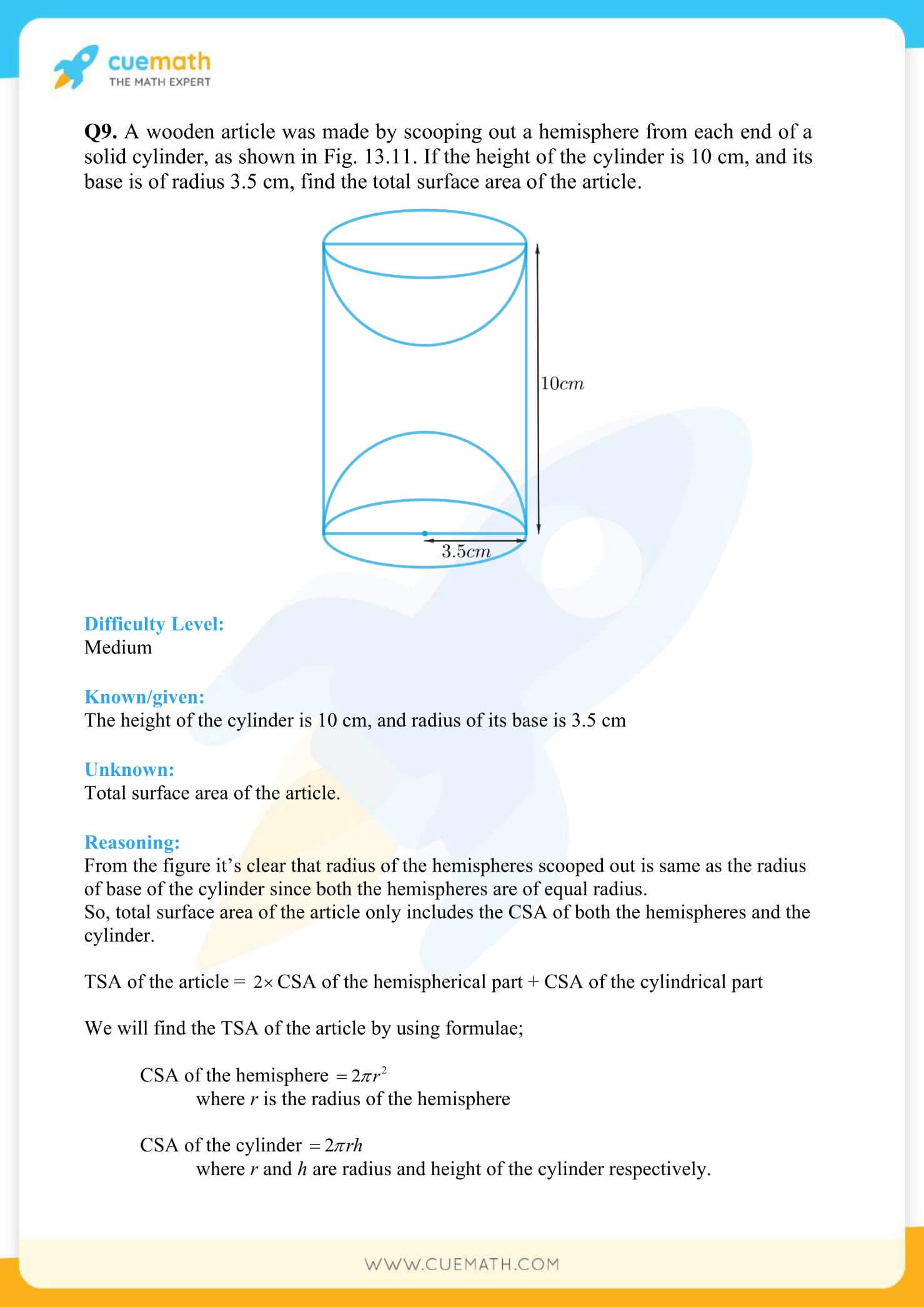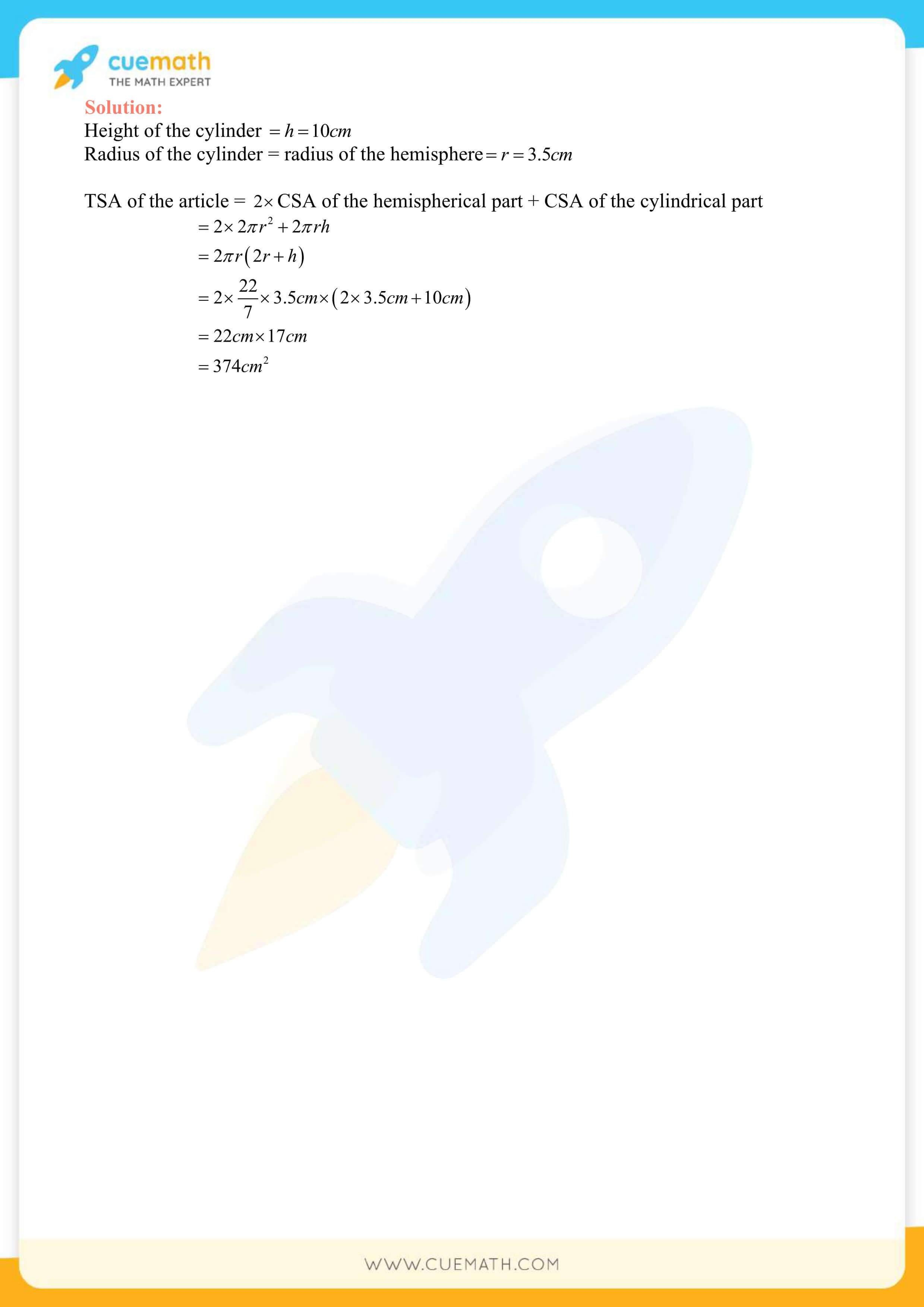 More Exercises in Class 10 Maths Chapter 13
NCERT Solutions Class 10 Maths Chapter 13 Exercise 13.1 Tips
The thorough practice of questions covered in the NCERT solutions class 10 maths Chapter 13 will help students understand how the area of different objects with a combination of shapes can be determined. The total surface area of the solids can be calculated by finding the curved surface area of each solid present in that object. Sometimes, students find it difficult to break down a particular shape; in that case, they should try and visualize the possibilities and seek help from experts if needed.
Students can also learn how to break down the question through the examples and sample problems provided in the NCERT solutions Class 10 maths. Also, revising the formulas from time to time is a must as all the questions are based on the surface area of different solids like a cylinder, sphere, hemisphere, etc. Apart from that, students must state the answer in proper units as asked in the questions.
Download Cuemath NCERT Solutions PDF for free and start learning!
NCERT Class 10 Maths Video Solutions Chapter 13 Exercise 13.1
Math worksheets and
visual curriculum