Learn
Ncert All Solutions
from a handpicked tutor in
LIVE 1-to-1
classes
NCERT Solutions Class 12 Maths Chapter 2 Miscellaneous Exercise Inverse Trigonometric Functions
NCERT solutions for class 12 maths chapter 2 miscellaneous exercise inverse trigonometric functions have a pool of 17 exceptional questions that have been designed to test a student's knowledge of the complete chapter. It encompasses the scope of all topics in this lesson and the sums may combine two or more subtopics to challenge children. In order to attempt this NCERT solutions class 12 maths chapter 2 exercise, kids need to be confident with the previous sections. This is a very important part of the chapter as it helps students prepare for boards as well as competitive exams.
☛ Download NCERT Solutions Class 12 Maths Chapter 2 Miscellaneous Exercise
Miscellaneous Exercise Class 12 Chapter 2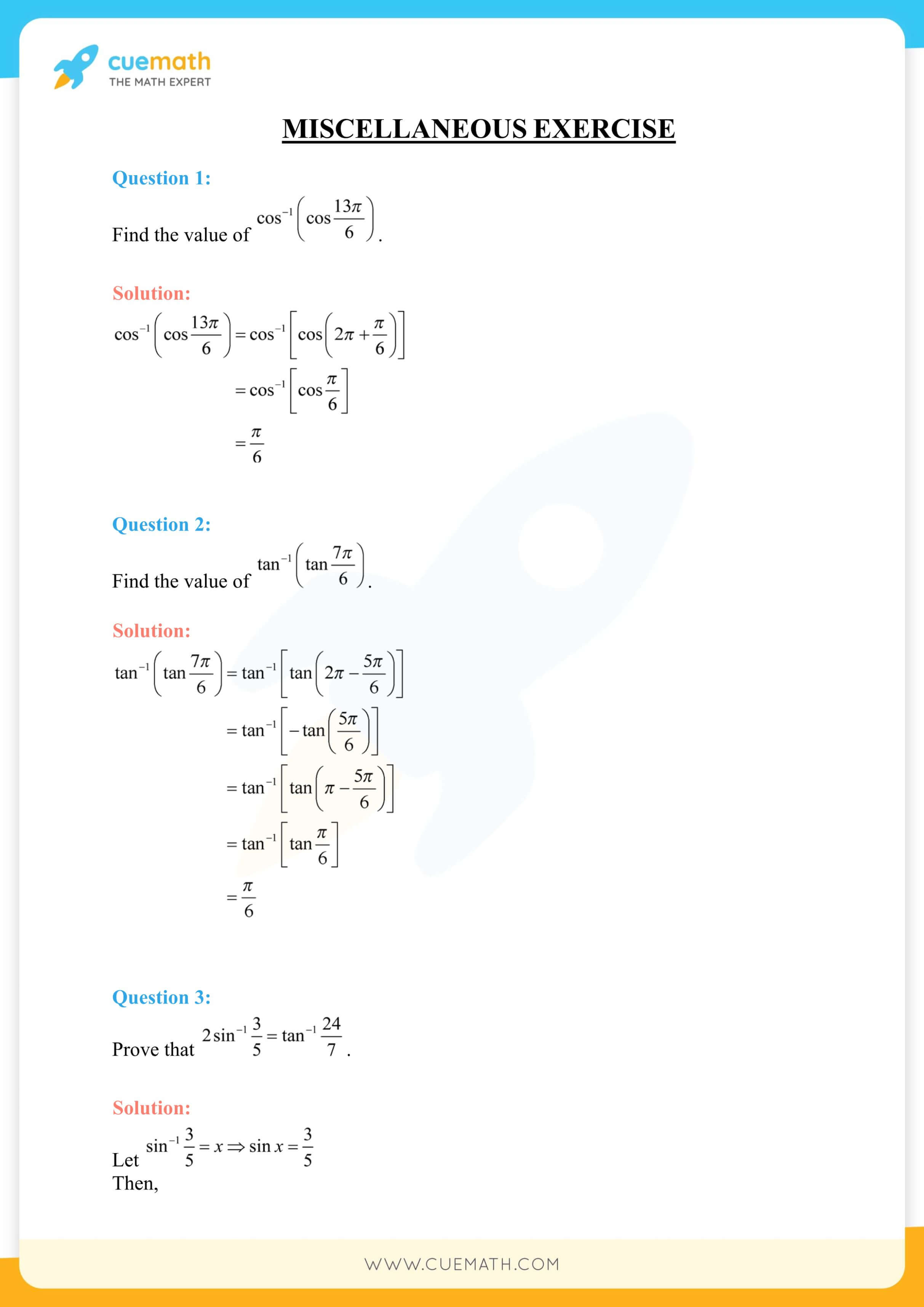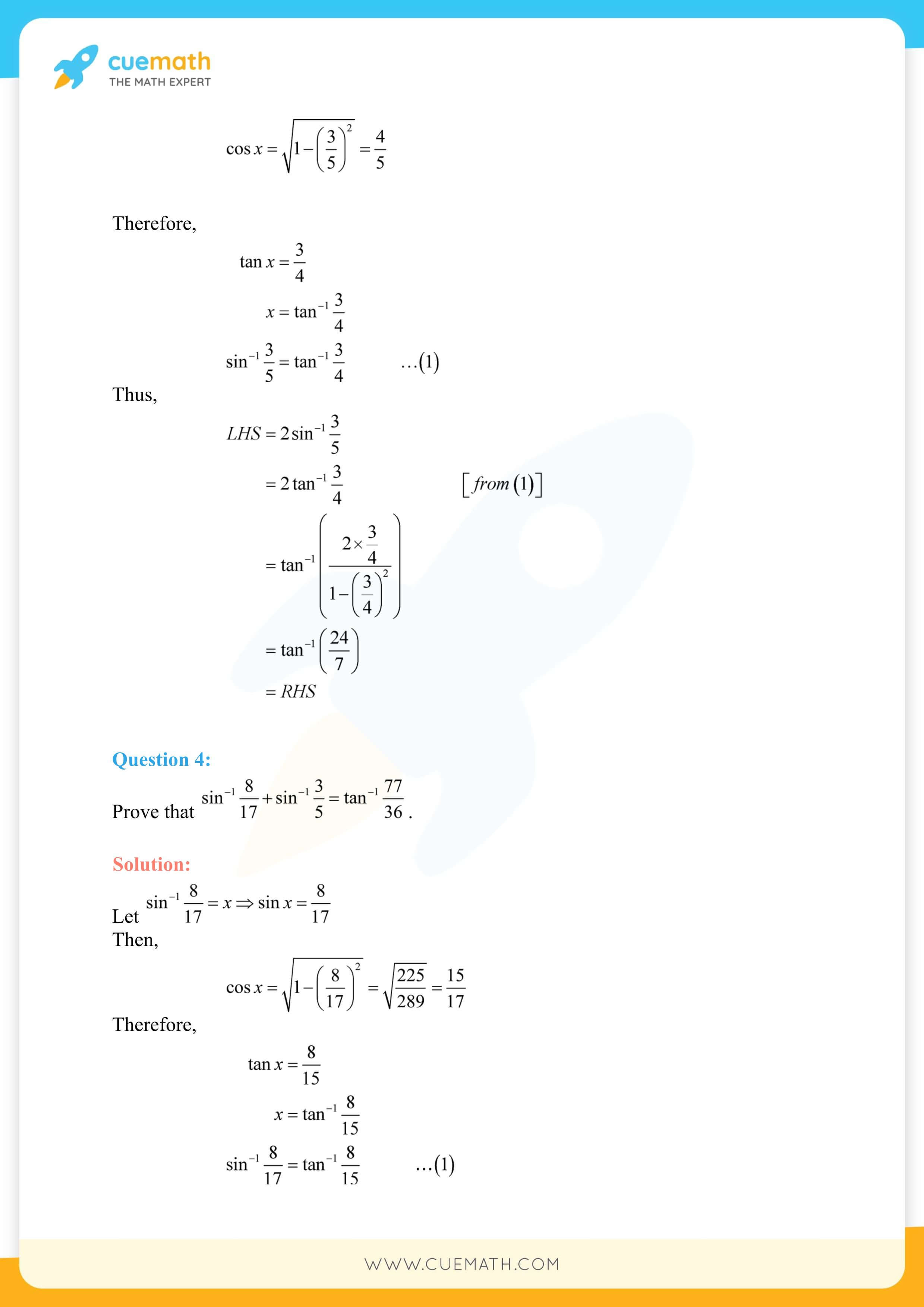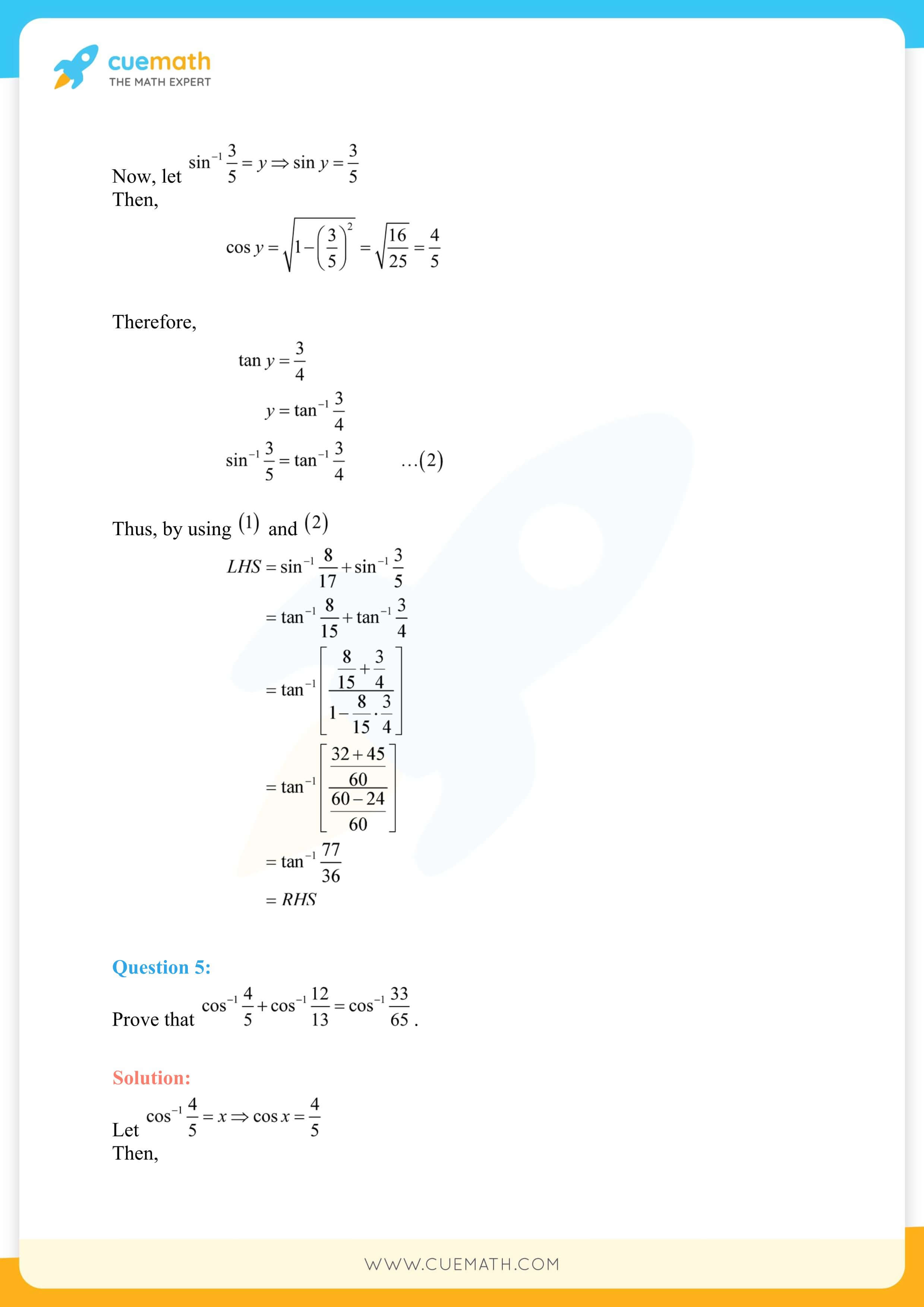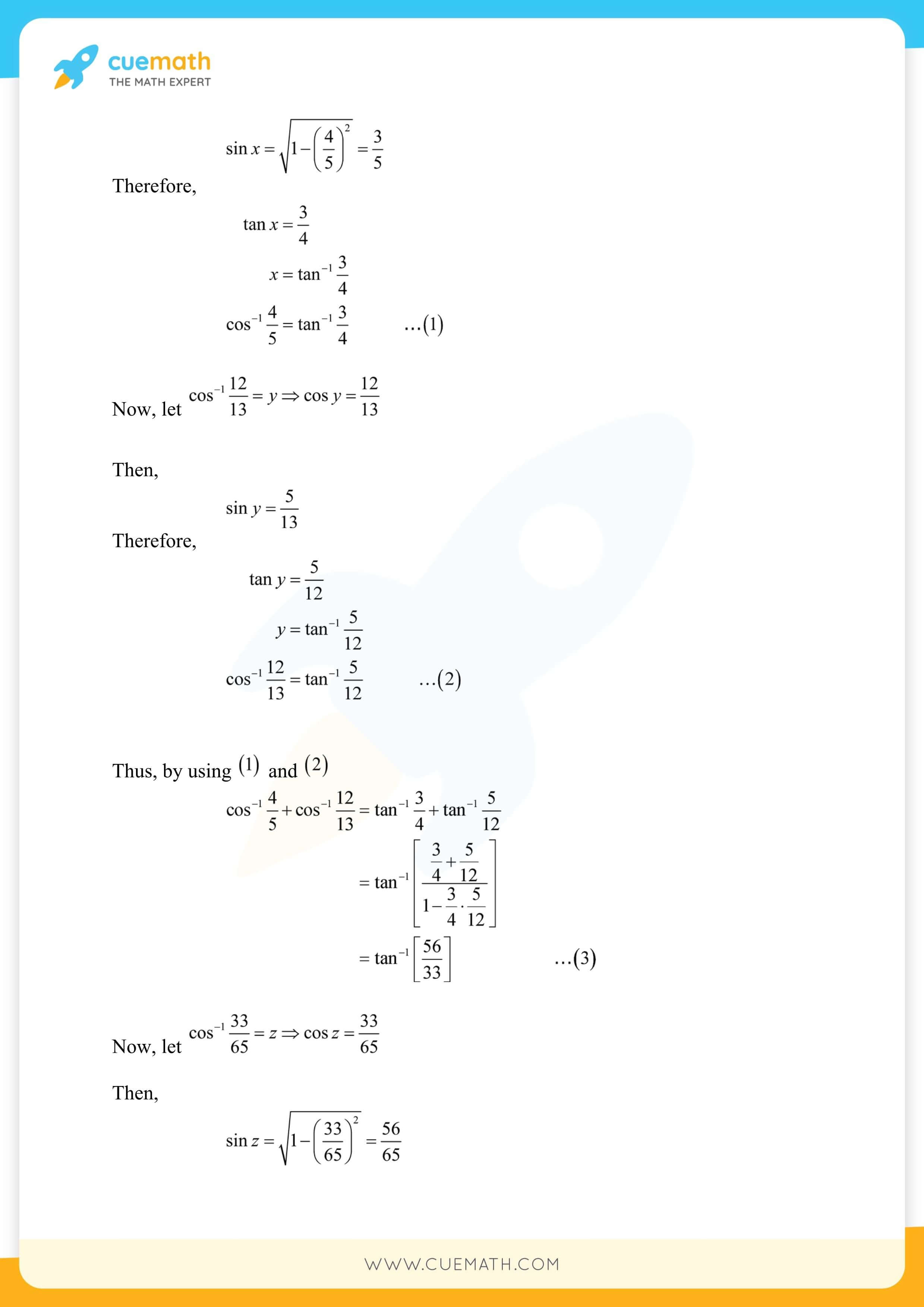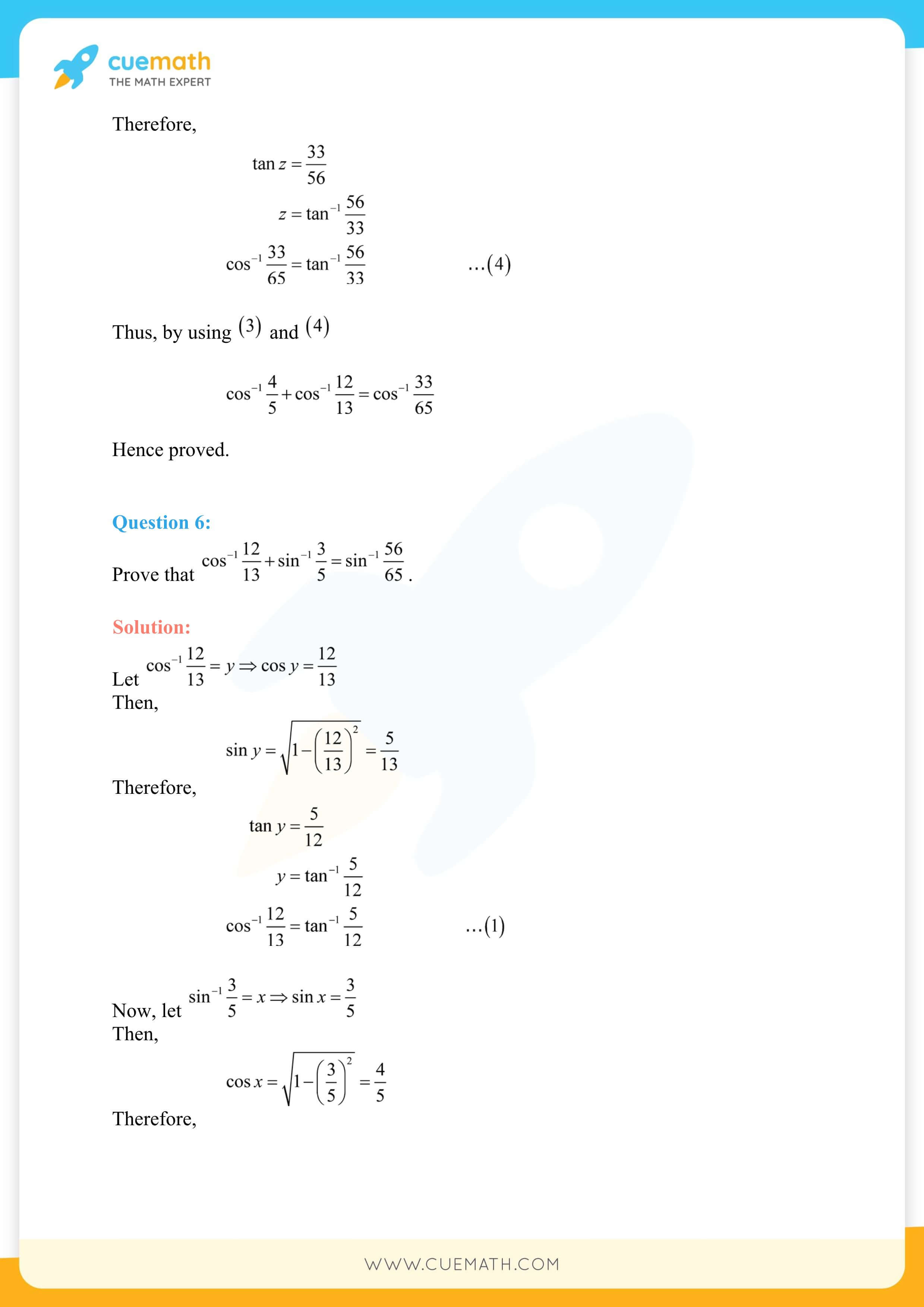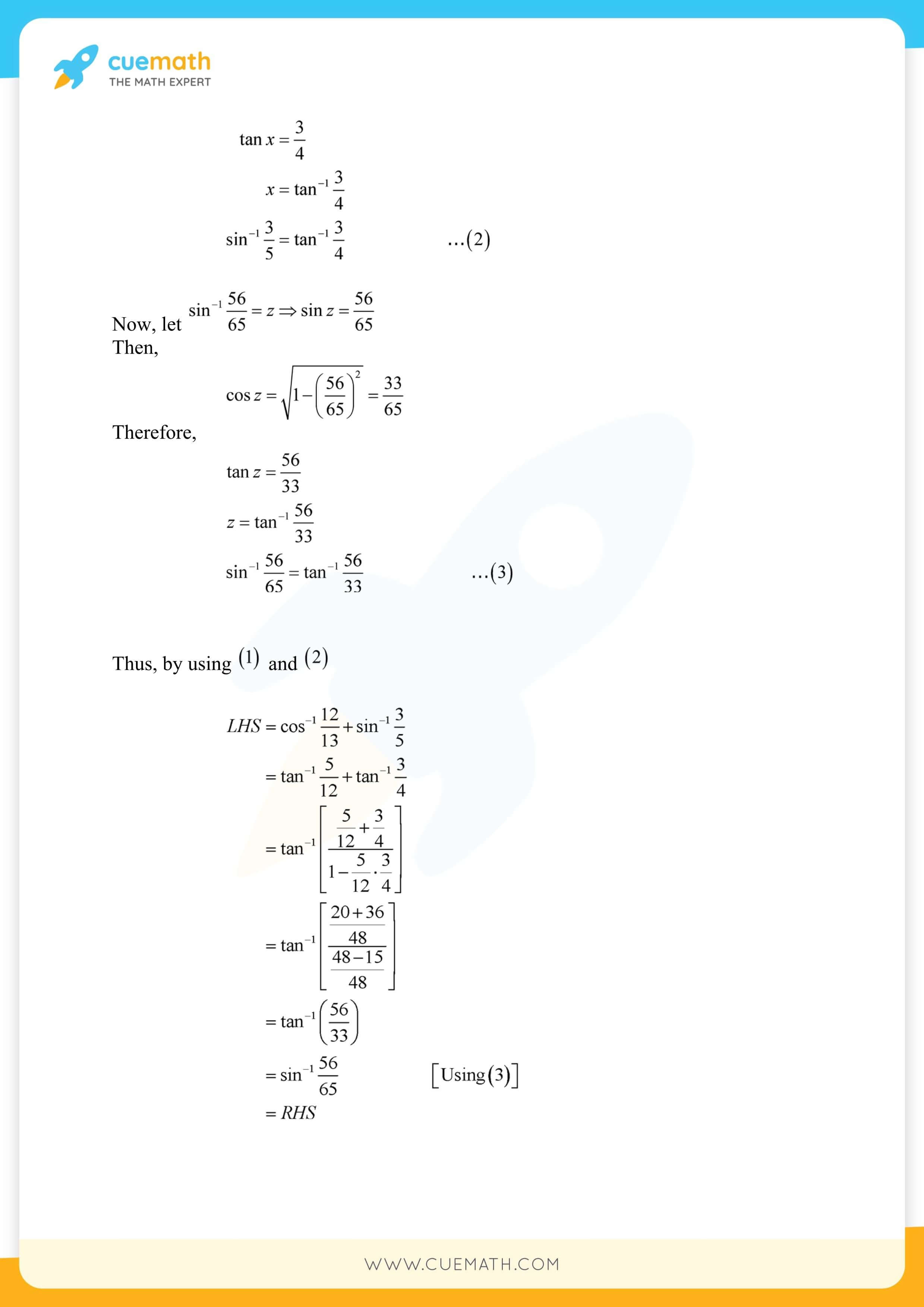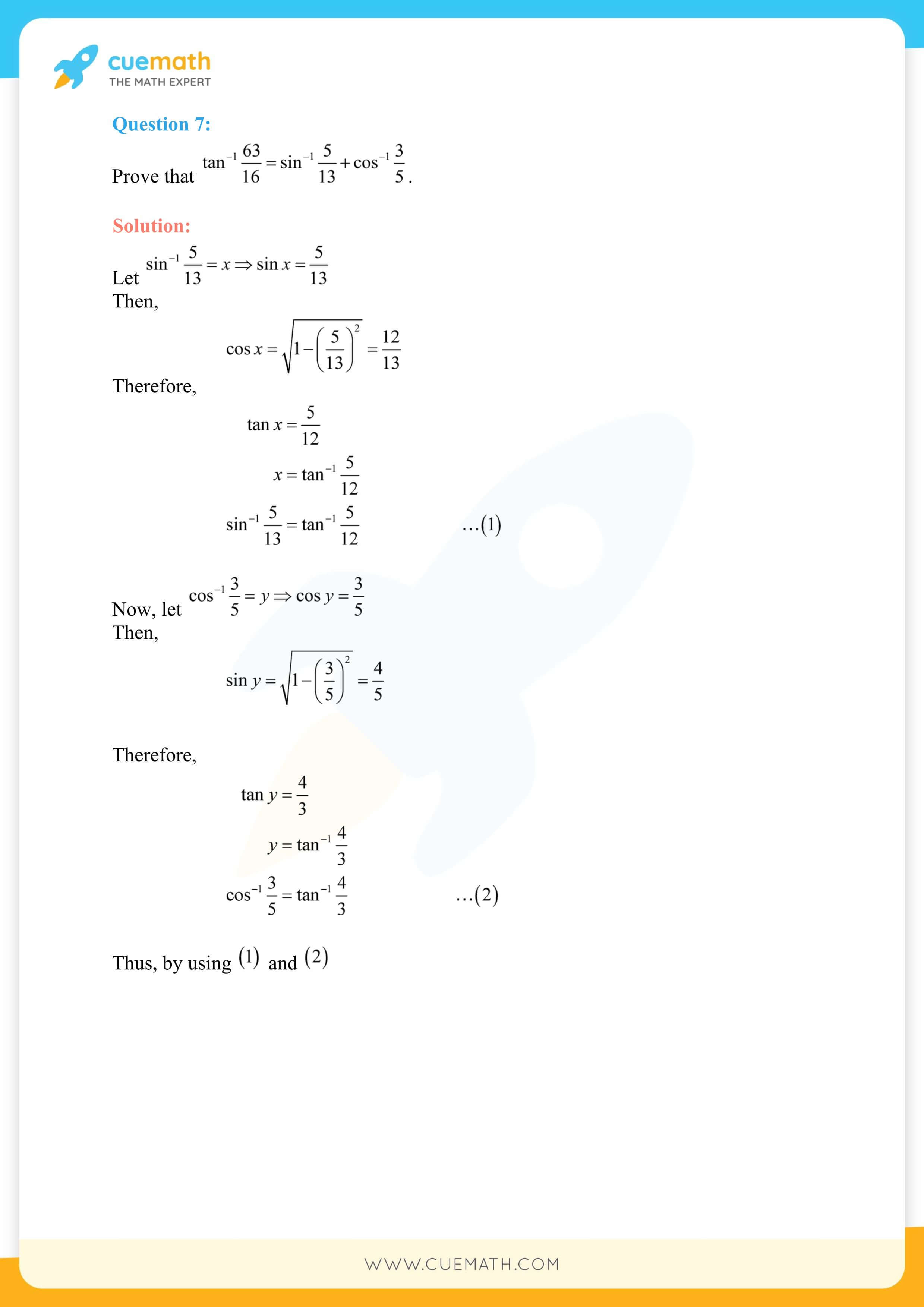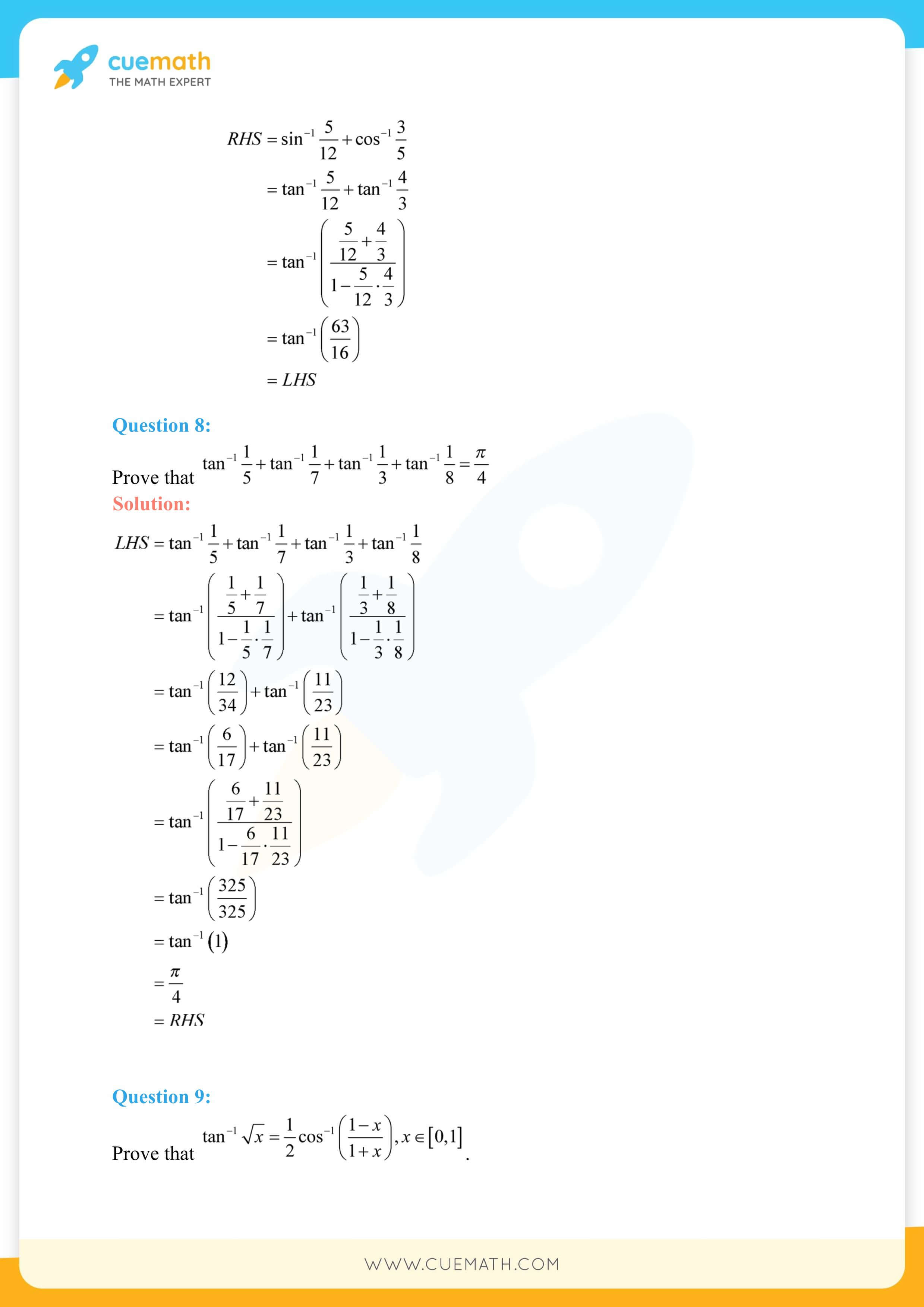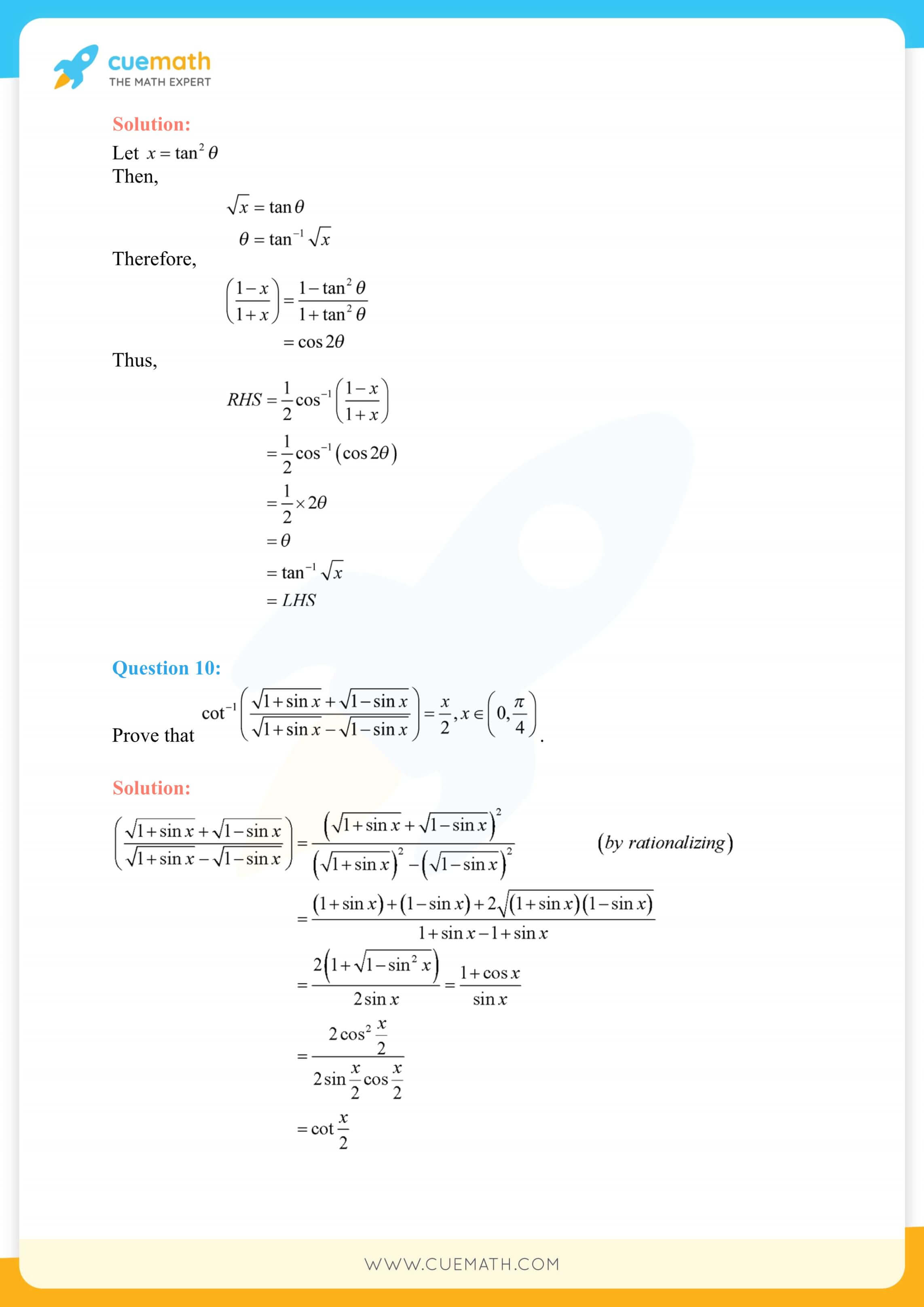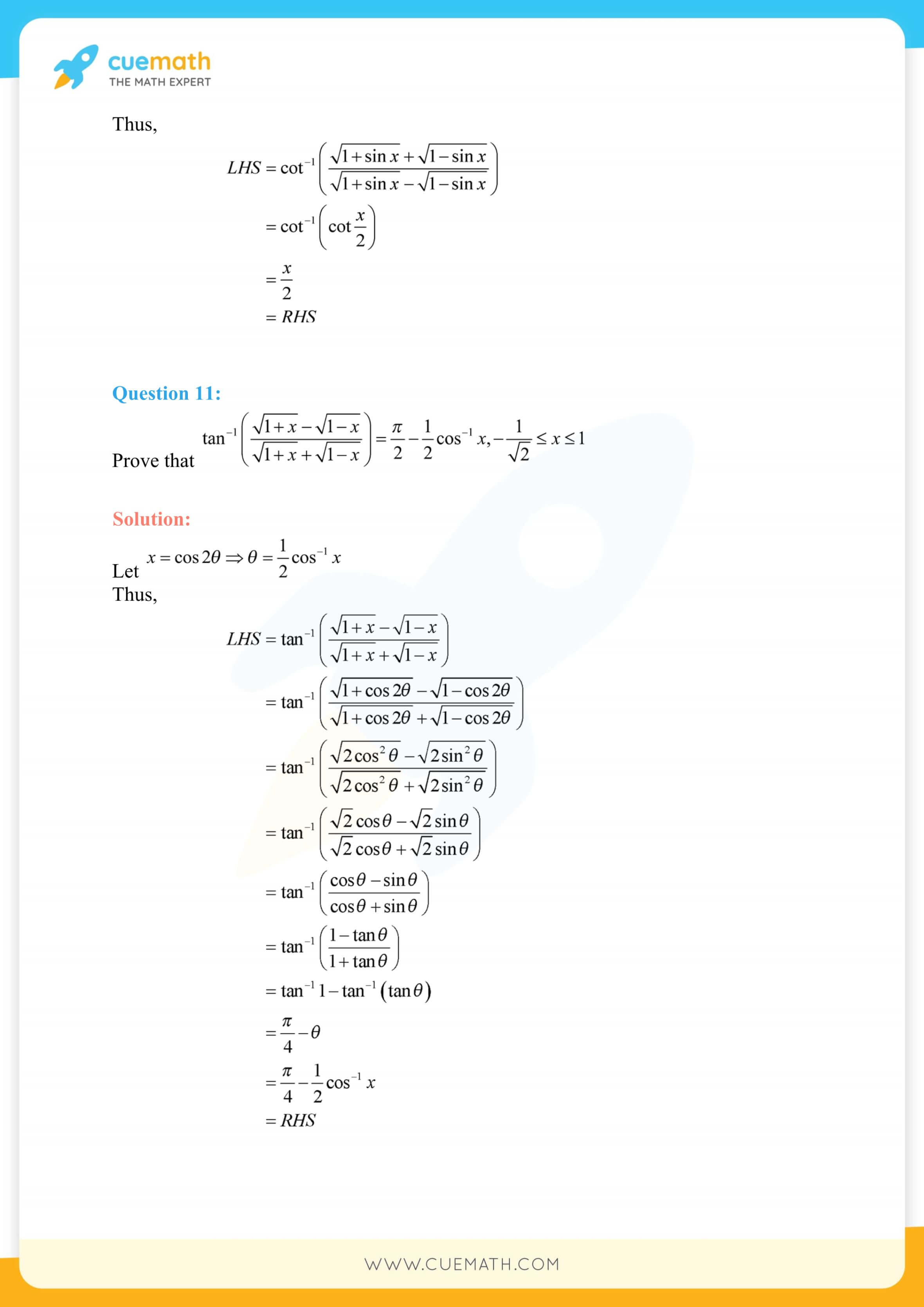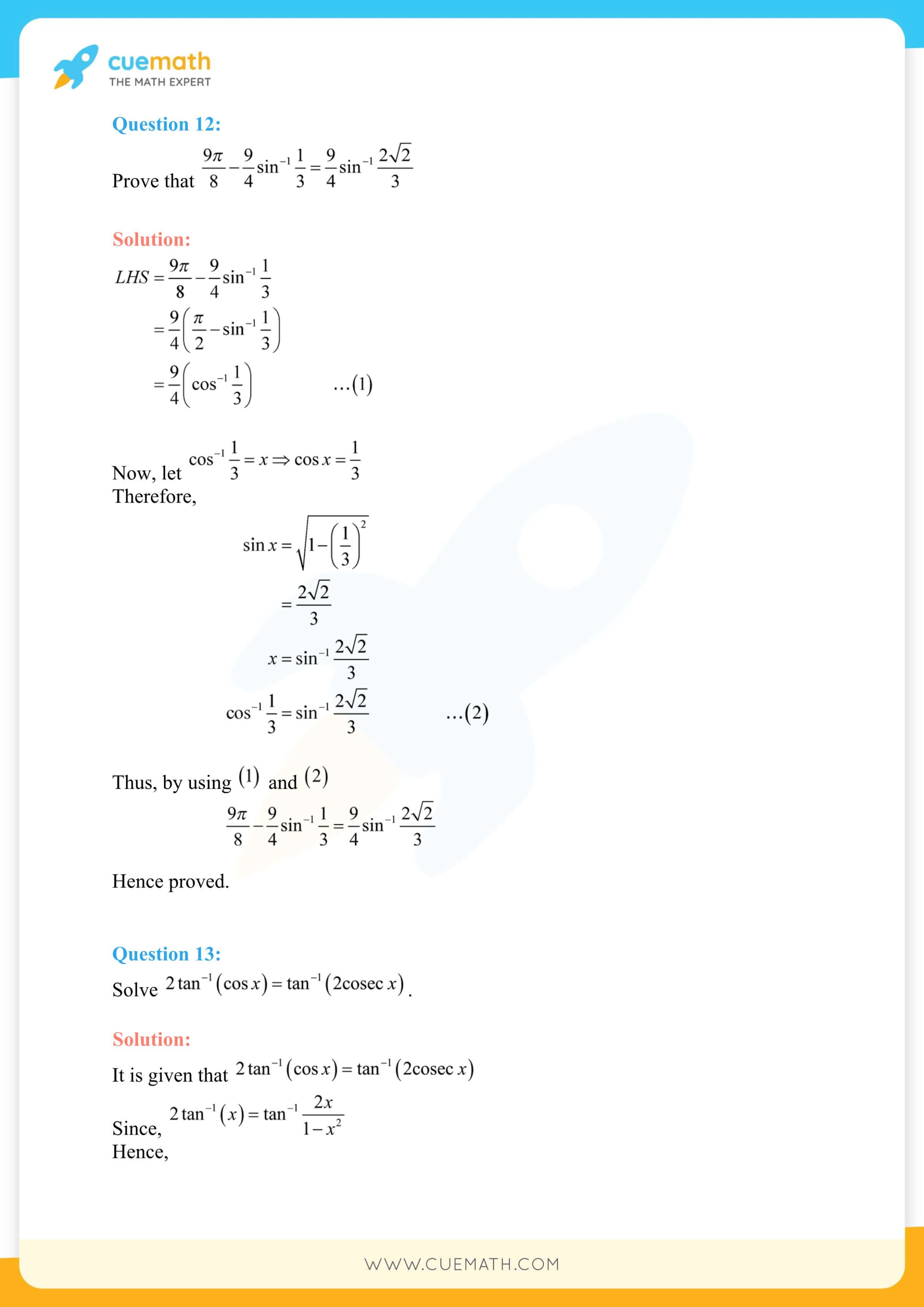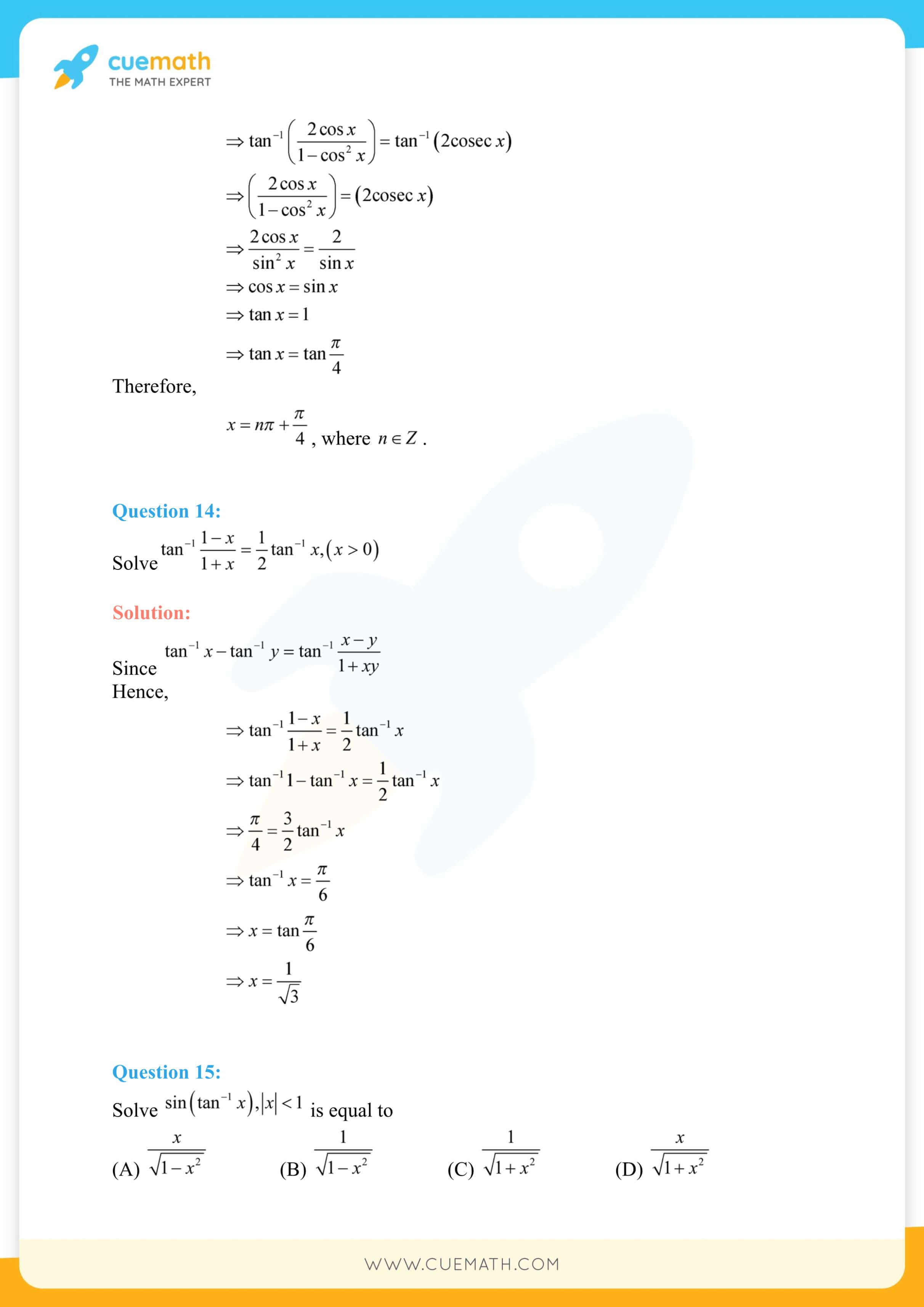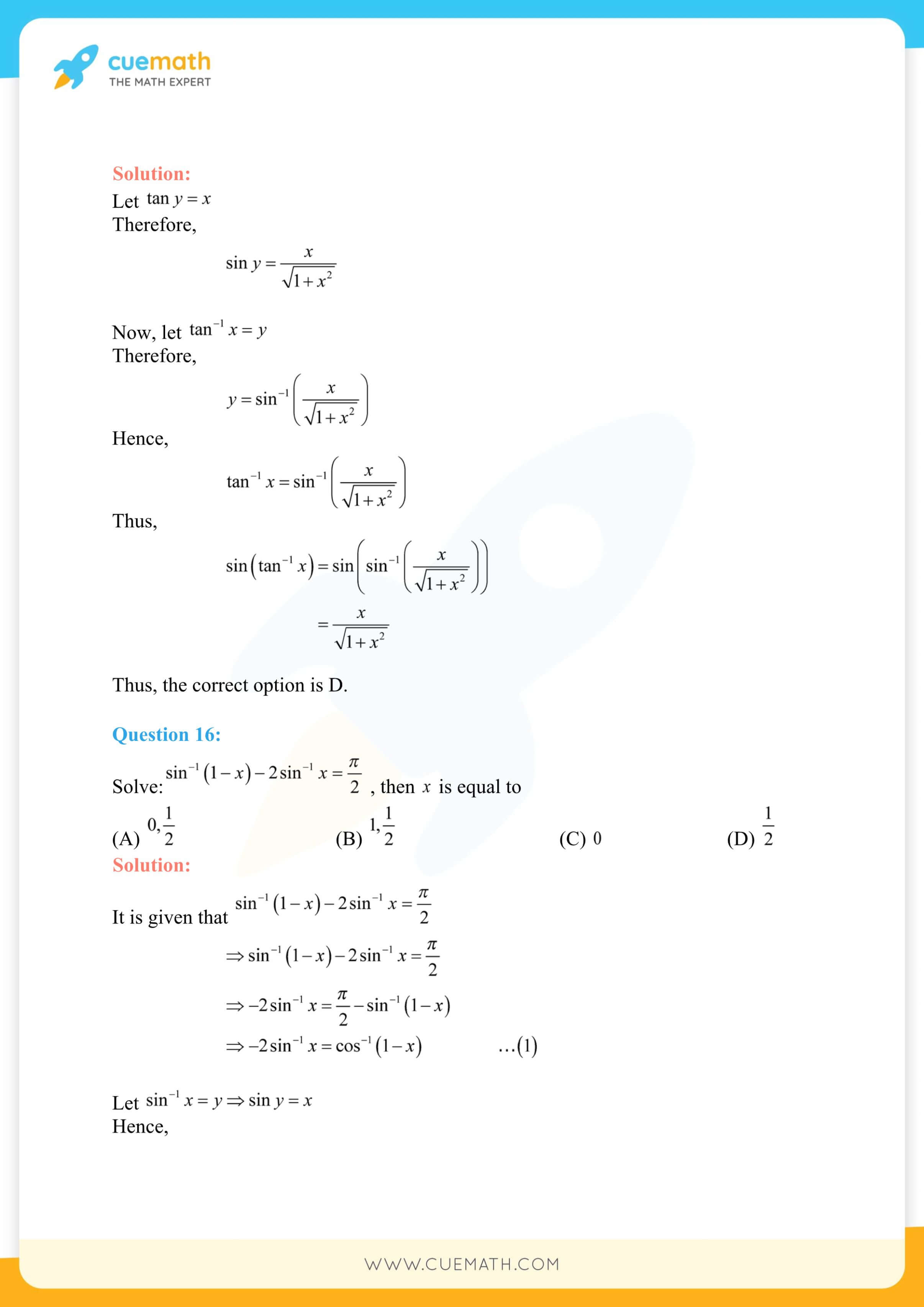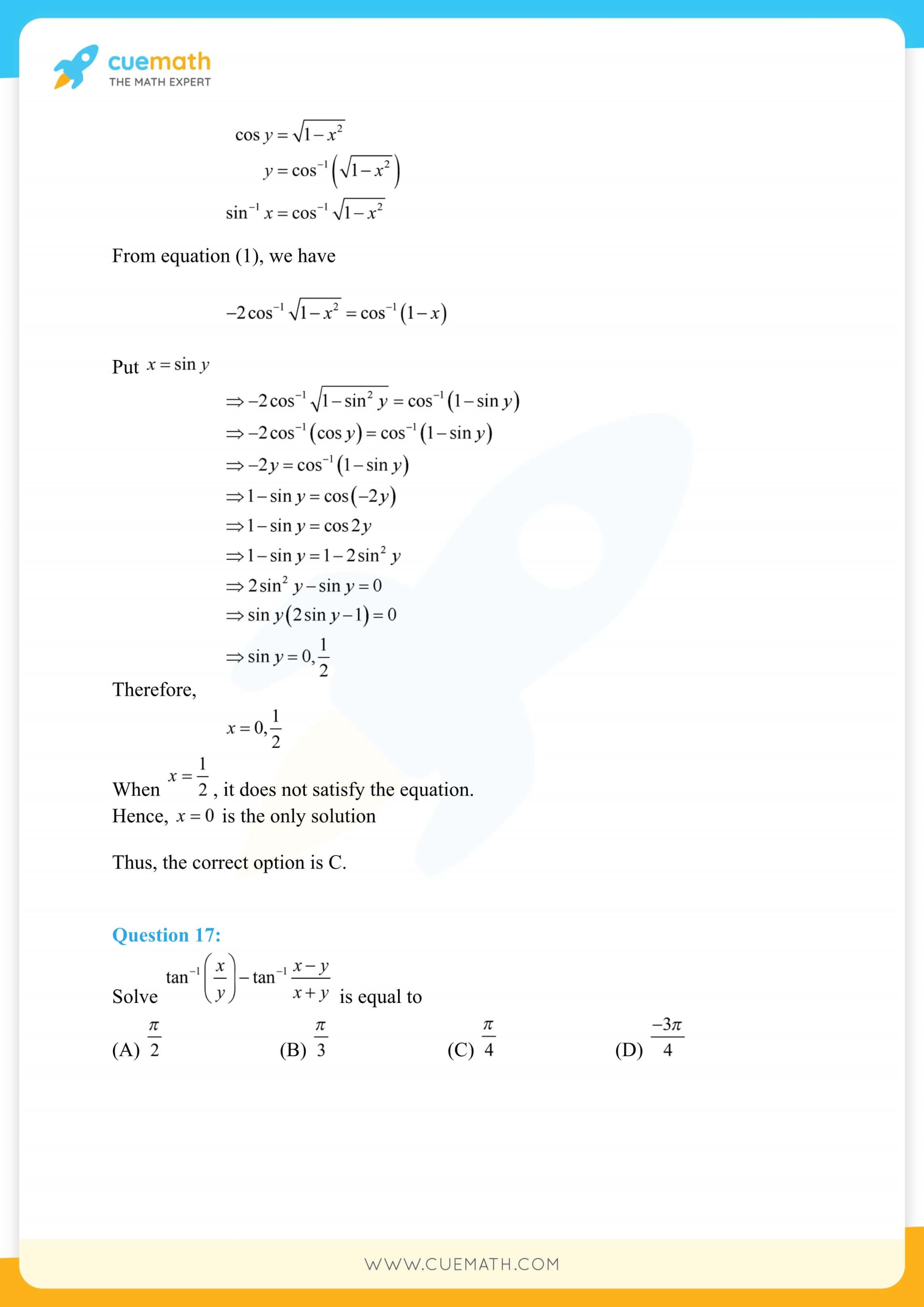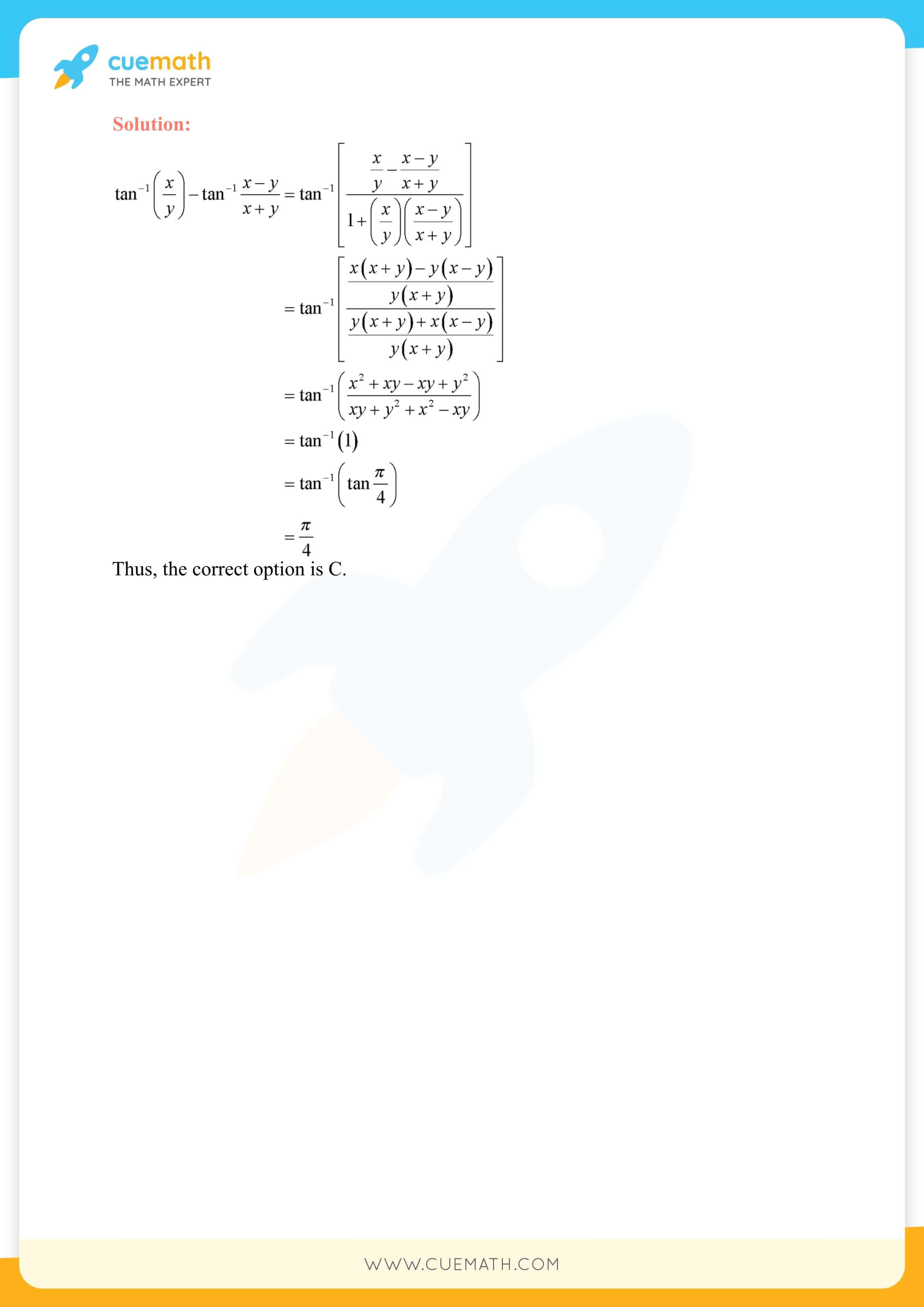 More Exercises in Class 12 Maths Chapter 2
Download Cuemath NCERT Solutions PDF for free and start learning!
Math worksheets and
visual curriculum