Learn
Ncert All Solutions
from a handpicked tutor in
LIVE 1-to-1
classes
NCERT Solutions Class 7 Maths Chapter 3 Exercise 3.3 Data Handling
While in the previous exercises, the questions helped to organize the data in tabular format or row/column format, the questions in NCERT Solutions for Class 7 maths chapter 3 exercise 3.3 are related to plotting these datasets into graphs. There are two kinds of questions, one wherein the dataset is available, and it is required to plot the dataset in the graph for which it is required to calculate the scale, that should be used for the Y-axis, and the second kind is wherein the graph is already plotted, and, one needs to understand from the graph the kind of information is reflected. NCERT solutions Class 7 maths chapter 3 exercise 3.3 consists of 6 questions. All of these questions have a dataset and have short questions based on the data analysis.
The exercise questions in Class 7 maths NCERT solutions chapter 3 exercise 3.3 will help the students understand that a bar graph is a visual representation of numbers made up of uniformly sized bars. And, the double bar graphs make it easy to compare two sets of data at once. The links to the exercises are below:
☛ Download NCERT Solutions Class 7 Maths Chapter 3 Exercise 3.3
Exercise 3.3 Class 7 Chapter 3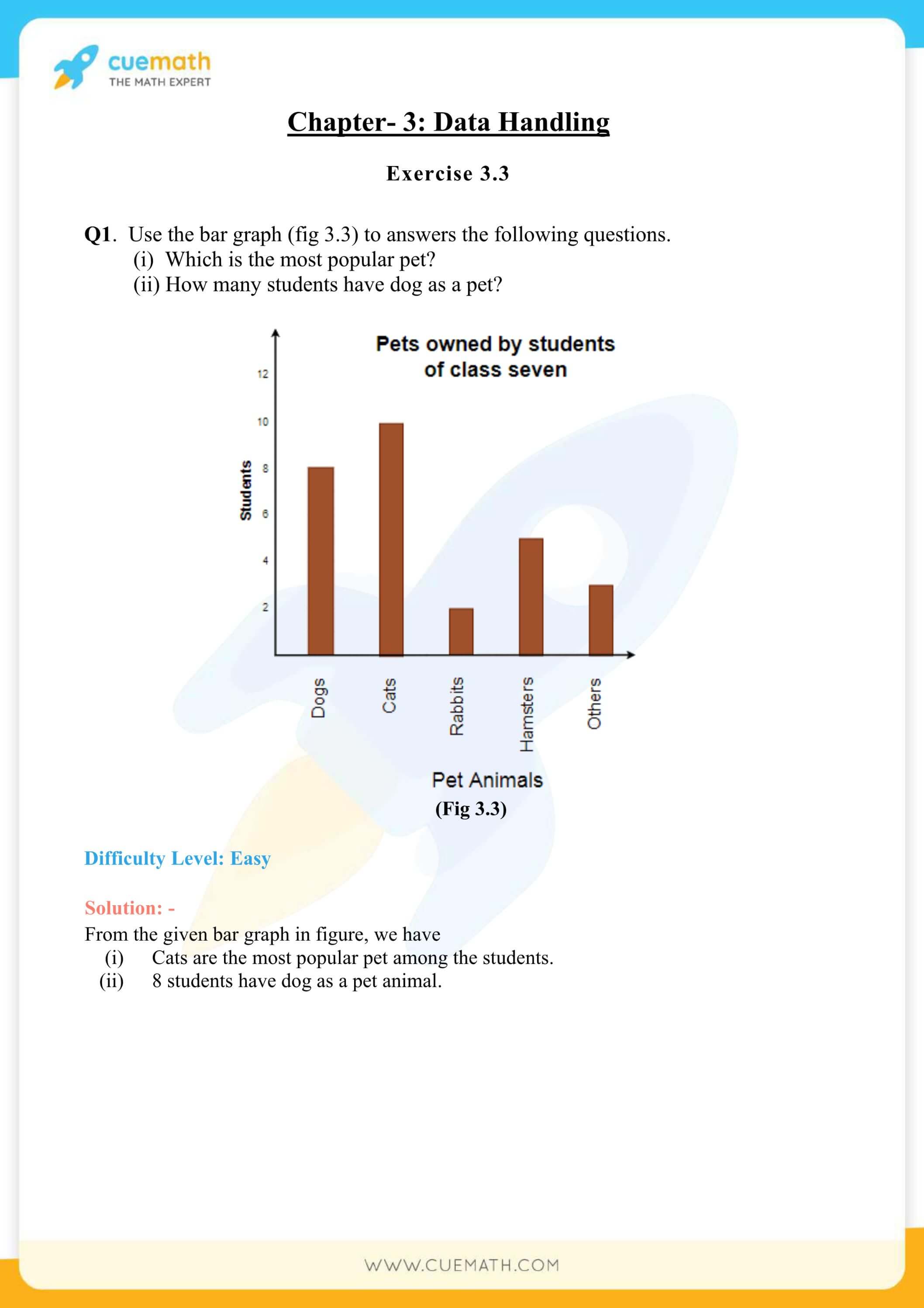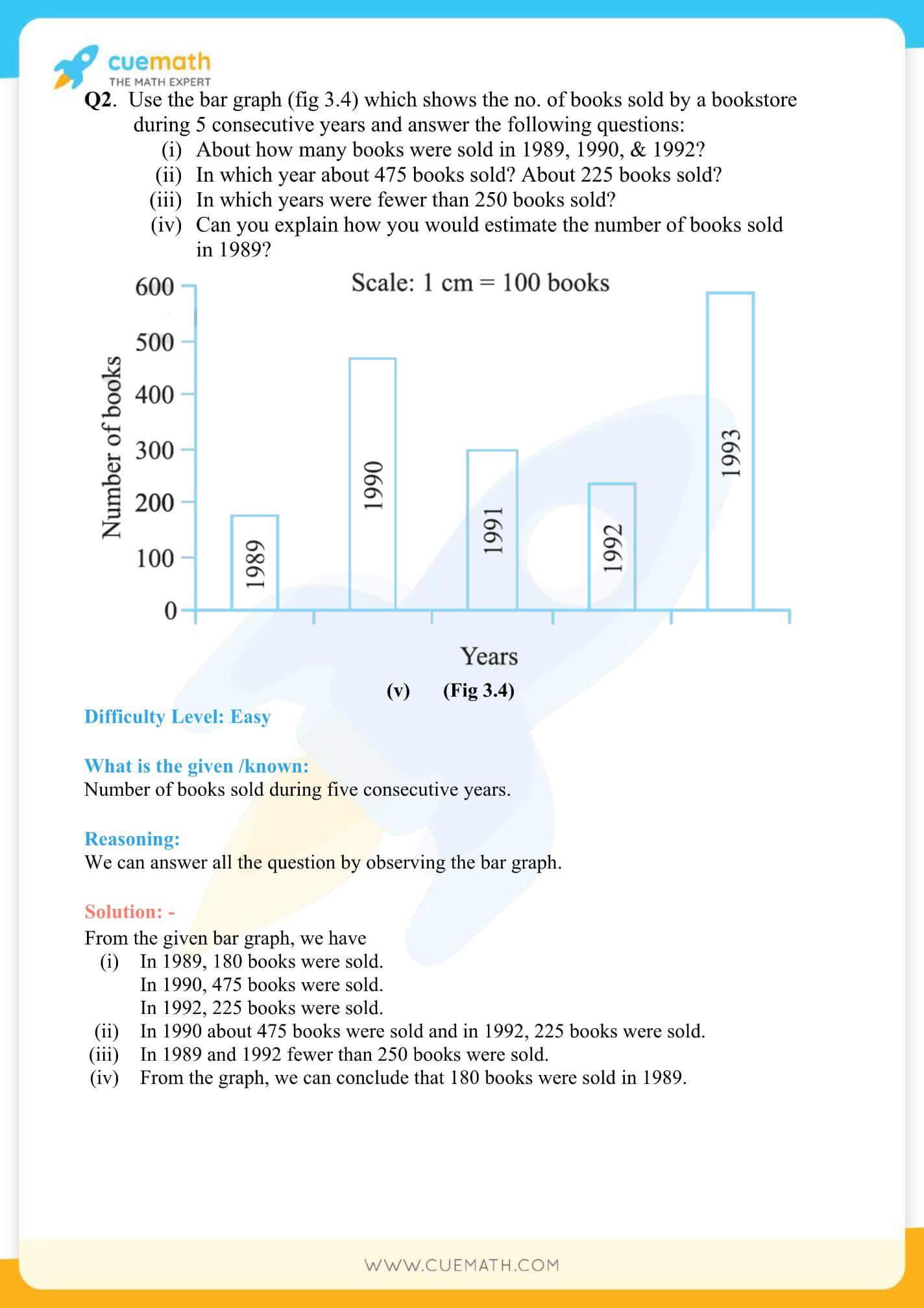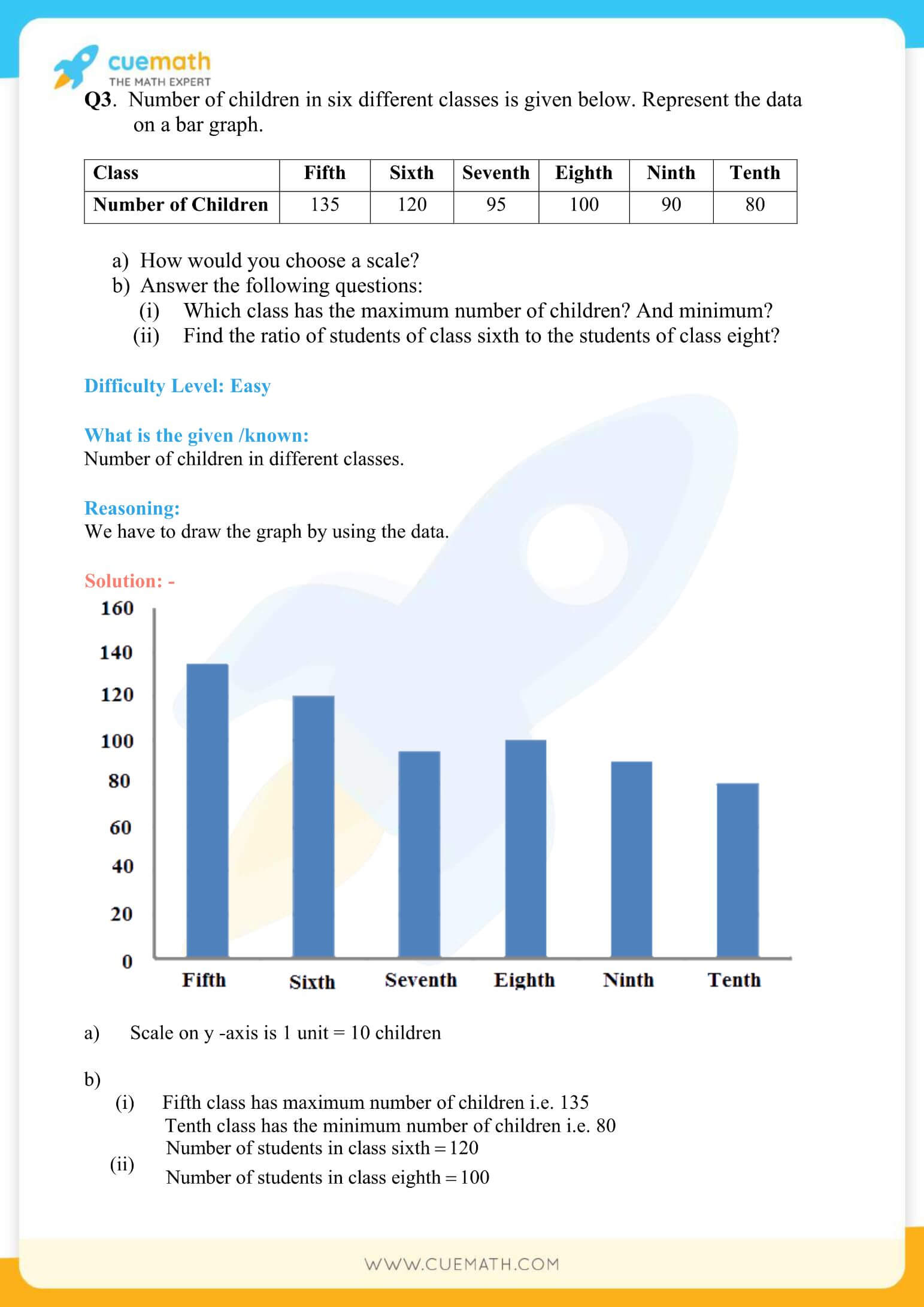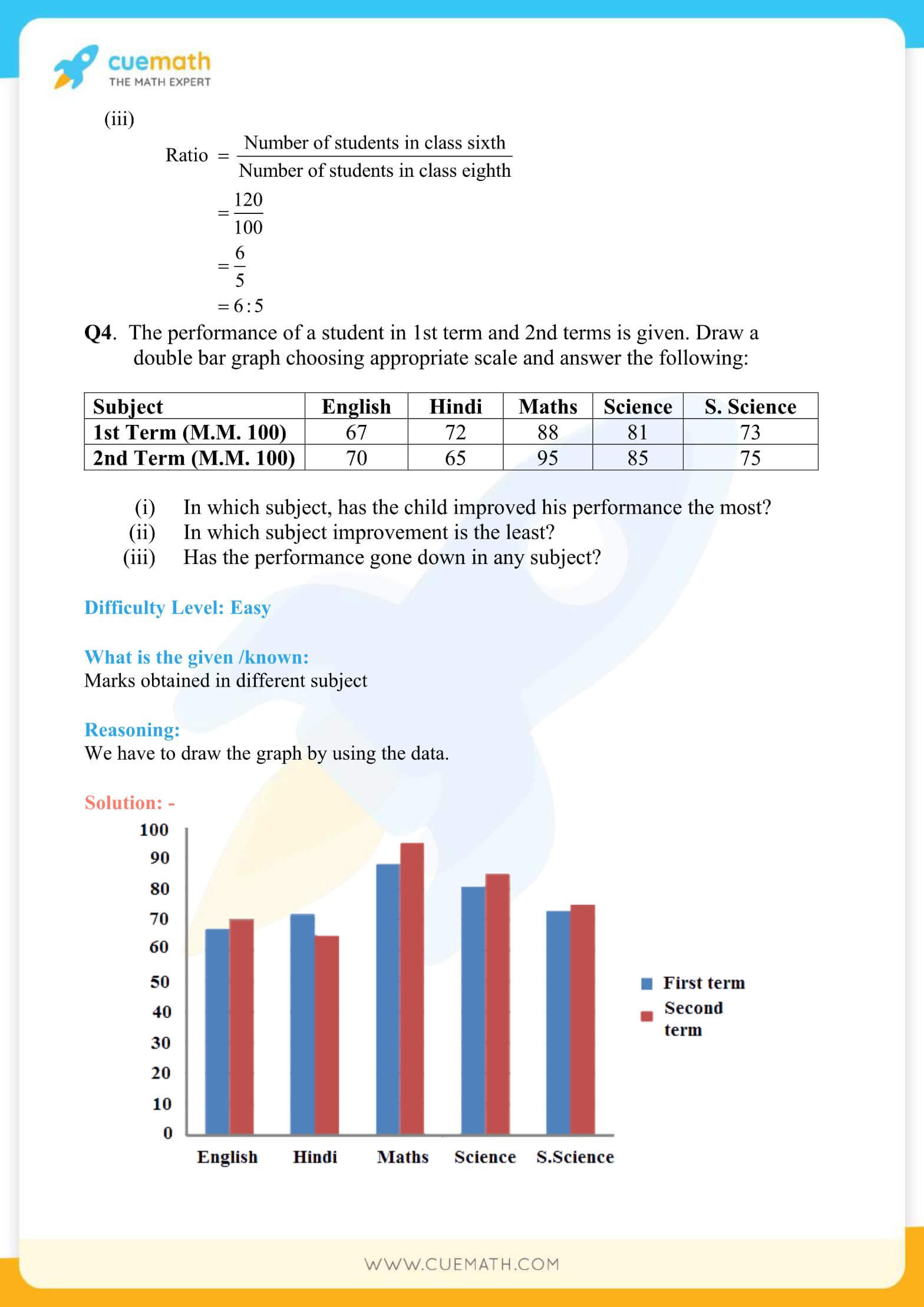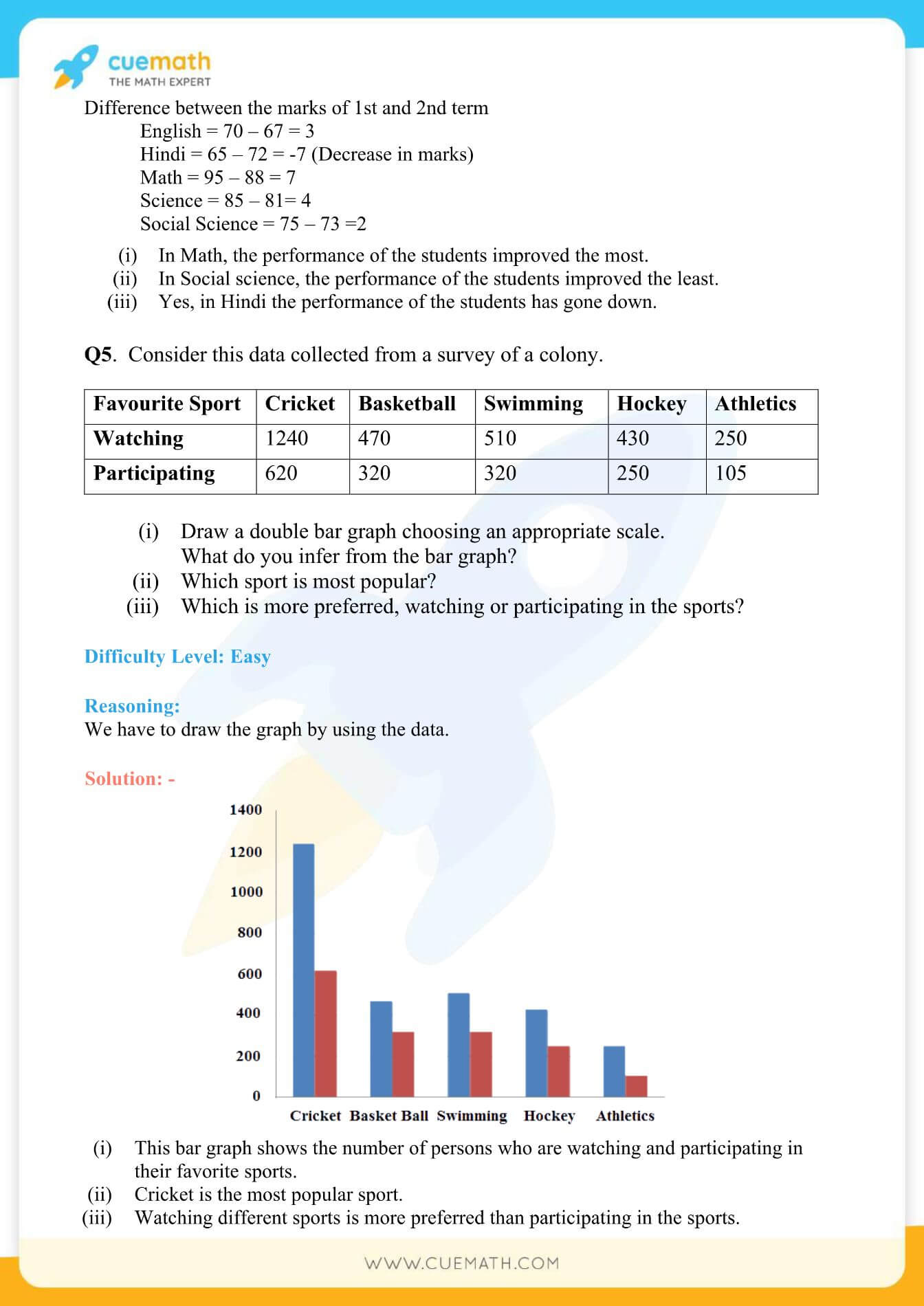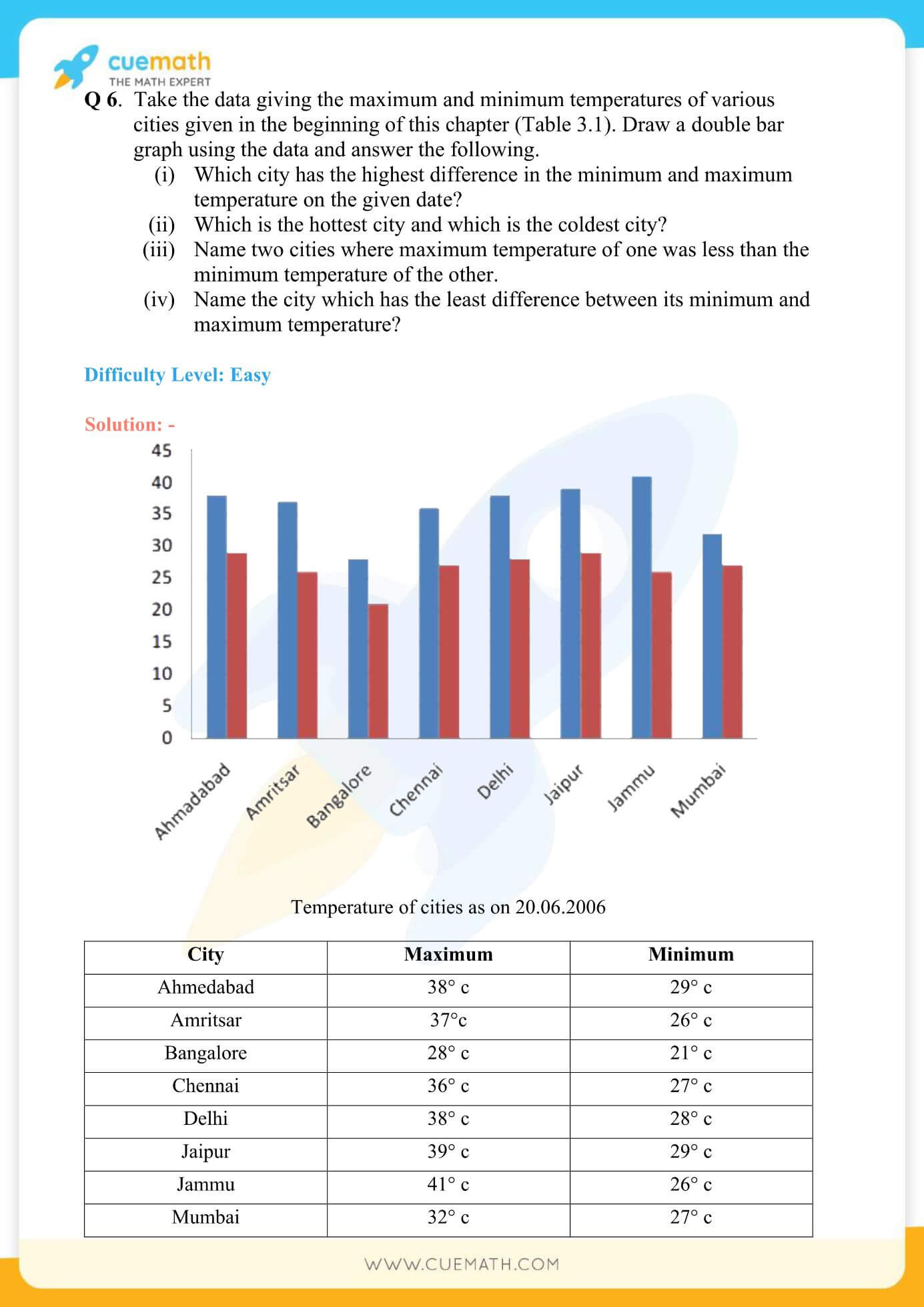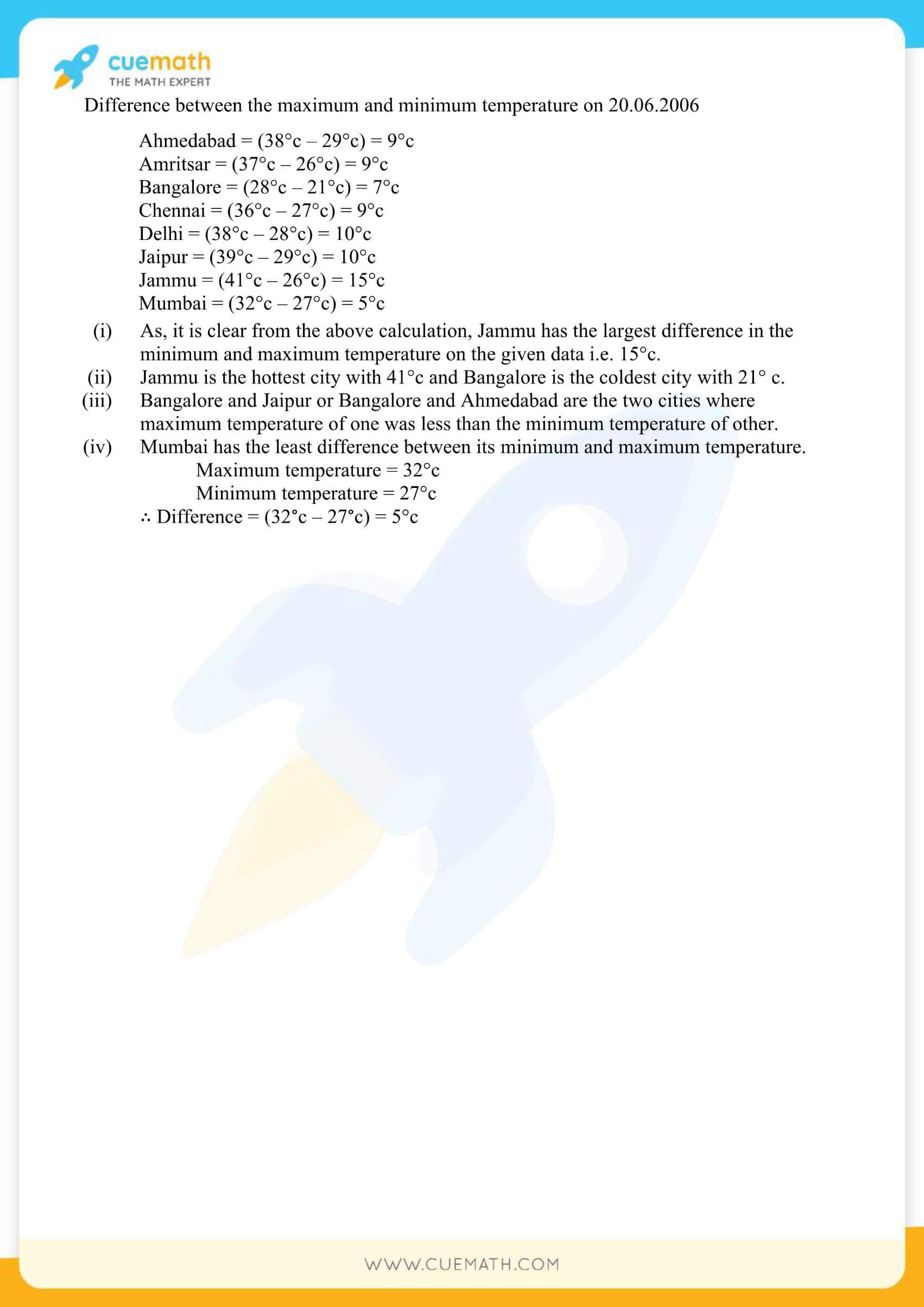 More Exercises in Class 7 Maths Chapter 3
NCERT Solutions Class 7 Maths Chapter 3 Exercise 3.3 Tips
Before moving on to the exercises presented in the NCERT solutions Class 7 maths chapter 3, the students must be well versed with the arrangement of data in a frequency distribution table, and understand the pictographs and basics of drawing the bar graph and their meaning as the exercise questions revolve around the basics of the same. If the students know how to visualize the data with the help of graphs, it will be easy to figure out the course of the problem and its solution.
The students are requested to make use of the solved examples provided in NCERT Class 7 maths section of the book for better clarity on the analysis of data and its relevance in the formulas. The solved examples will always give more insights and ideas into problem-solving techniques.
Download Cuemath NCERT Solutions PDFs for free and start learning!
NCERT Solutions for Class 7 Maths Video Chapter 3 Exercise 3.3
Math worksheets and
visual curriculum