Learn
Ncert All Solutions
from a handpicked tutor in
LIVE 1-to-1
classes
With PQ of length 6.1 cm as diameter, draw a circle
Solution:
To draw a circle with a given diameter, we need to find the axis of symmetry of the given line segment first.
Step 1: Draw a line segment AB of length 6.1 cm.
Step 2: Taking A and B as centers mark two arcs that intersect each other at points X and Y.
Step 3: Join XY that meets at point O.
Step 4: Taking O as the center of the circle and AO as the radius, draw a full circle.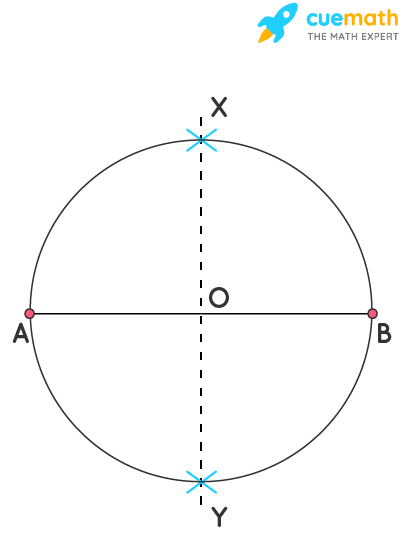 Hence, we have drawn the circle with a diameter equal to 6.1cm.
---
NCERT Solutions for Class 6 Maths Chapter 14 Exercise 14.5 Question 5
With PQ of length 6.1 cm as diameter, draw a circle.
Summary:
We have constructed a circle with a given length of diameter of 6.1cm by constructing its axis of symmetry.
---
☛ Related Questions:
Math worksheets and
visual curriculum