Learn
Ncert All Solutions
from a handpicked tutor in
LIVE 1-to-1
classes
NCERT Solutions Class 11 Maths Chapter 14 Exercise 14.1 Mathematical Reasoning
NCERT Solutions for Class 11 Maths Chapter 14 Exercise 14.1 Mathematical Reasoning gives a basic introduction to the fundamentals of deductive reasoning and mathematical statements The basic unit of mathematical reasoning is called a mathematical statement. The mathematically acceptable statement is a sentence that is either true or false but not both. By trying out the sums provided in this exercise, students will establish a more precise understanding of mathematical statements and their applications.
There are two explicit questions present in this exercise that involve validating whether the given sentences are statements or not. Exercise 14.1 of Class 11 Maths NCERT Solutions Chapter 14 is a simple exercise that offers several illustrations and problems for students to have a clear understanding of differentiating mathematical statements from non-statement sentences. Kids can easily master this skill with the practice of NCERT Solutions Class 11 Chapter 14 Exercise 14.1 as given below.
☛ Download NCERT Solutions Class 11 Maths Chapter 14 Exercise 14.1
Exercise 14.1 Class 11 Chapter 14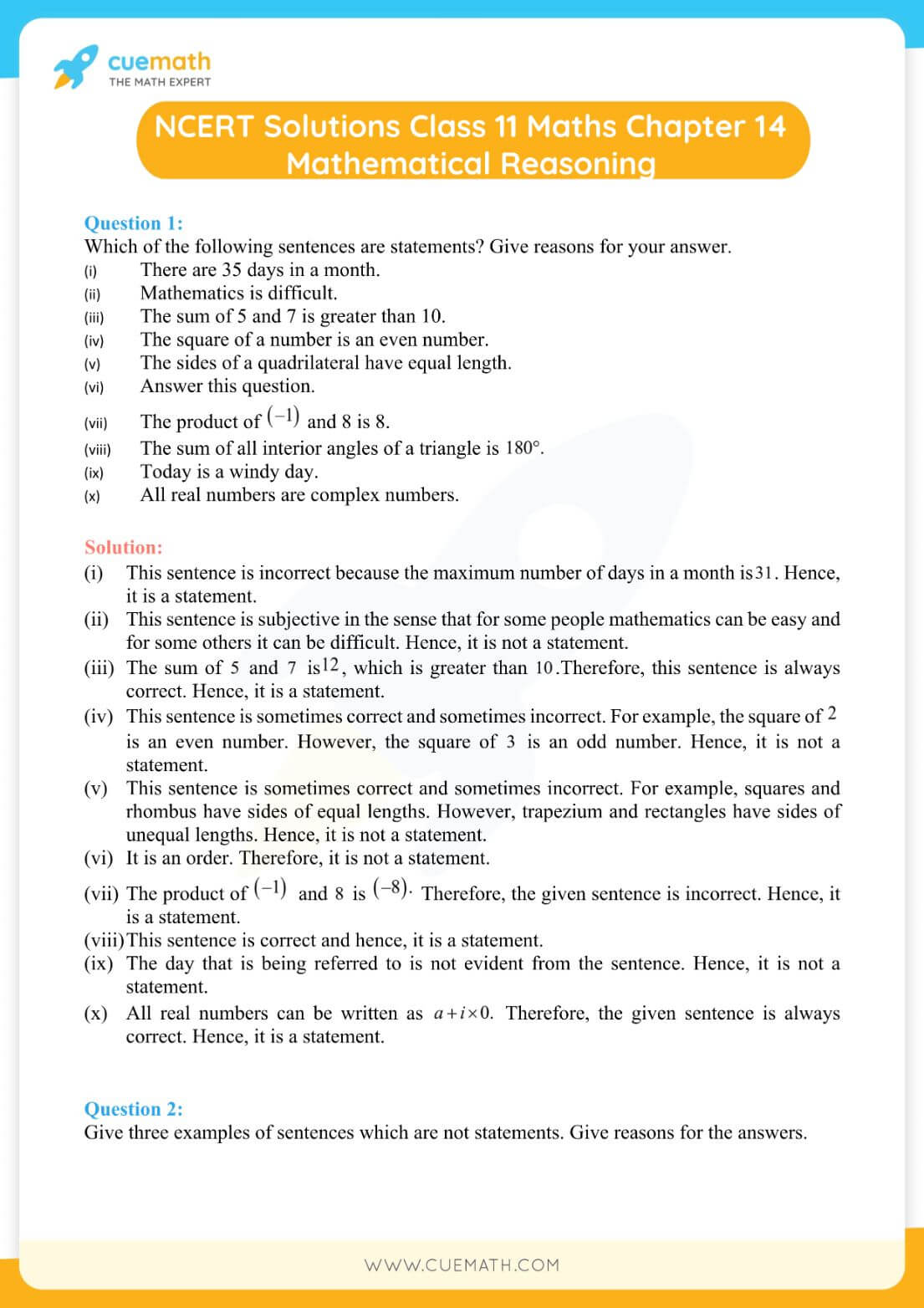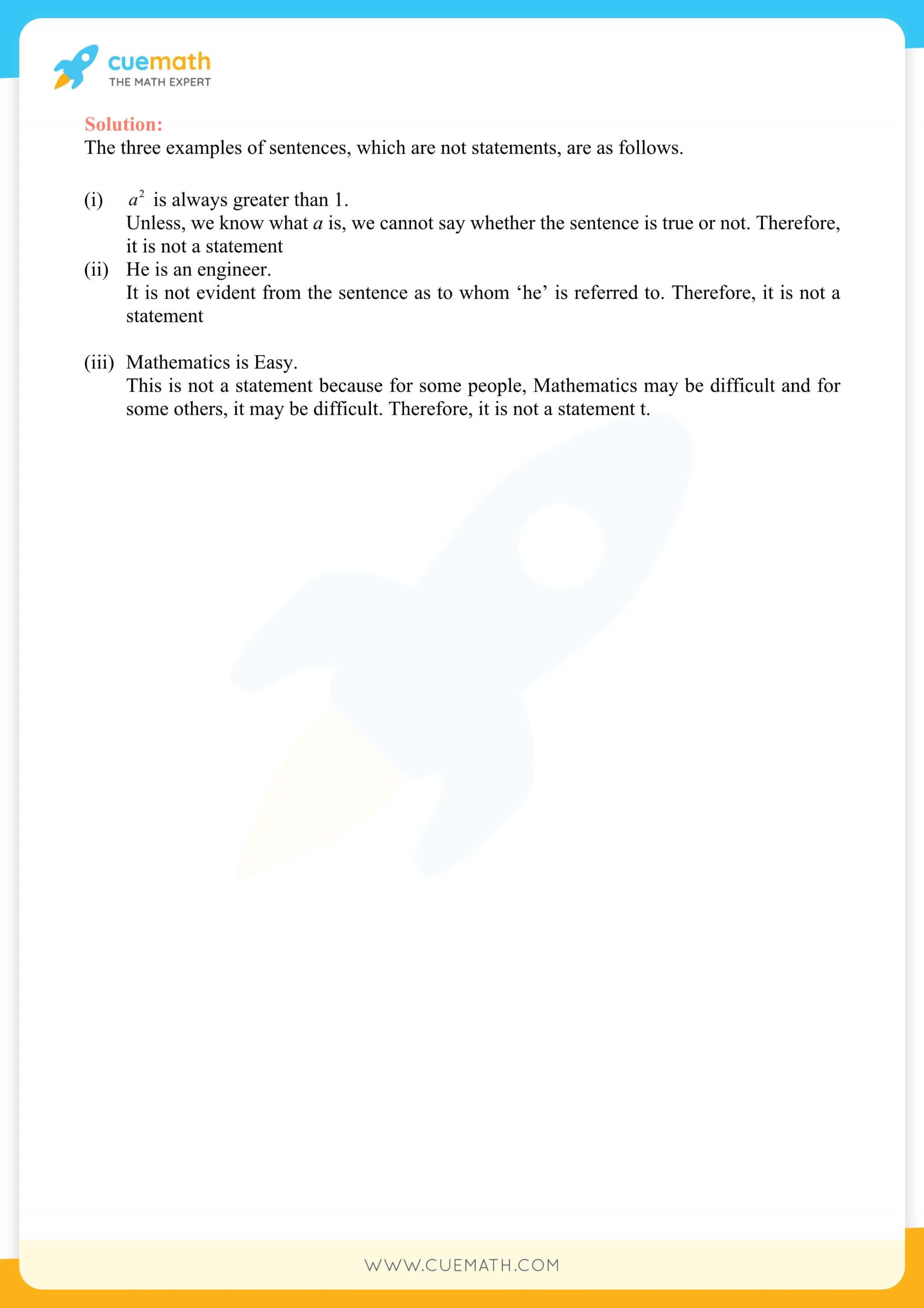 More Exercises in Class 11 Maths Chapter 14
NCERT Solutions Class 11 Maths Chapter 14 Exercise 14.1 Tips
Exercise 14.1 of Chapter 14 Mathematical Reasoning focuses on imparting the fundamental knowledge of evaluating mathematical statements. Learning this important topic is essential to form a clear base for understanding complex statements and logical connectives. With the detailed practice of all the questions present in the NCERT Solutions Class 11 Maths Chapter 14 Mathematical Reasoning Exercise 14.1, students will grasp the basics to learn deductive reasoning.
Learning important terms, definitions, and examples related to reasoning is the easiest way to master cognitive skills quickly. By doing strategic learning with the help of these resources, students will be set on the right track for further learning. The interactive illustrations provided in the NCERT solutions Class 11 maths Chapter 14 Exercise 14.1 also help them memorize concepts quickly.
Download Cuemath NCERT Solutions PDF for free and start learning!
Math worksheets and
visual curriculum