Learn
Ncert All Solutions
from a handpicked tutor in
LIVE 1-to-1
classes
NCERT Solutions Class 11 Maths Chapter 2 Miscellaneous Exercise Relations and Functions
NCERT Solutions for Class 11 Maths Chapter 2 Relations and Functions Miscellaneous Exercise is provided to enhance the understanding of Relations and Functions. The questions provided in this exercise are compiled to consolidate the topics covered in each exercise including representation of relations, functions, and some practical problems based on algebraic functions. These NCERT Solutions Class 11 Maths Chapter 2 are highly competent to get good marks in exams. Sometimes these questions can prove to be confusing as they are quite difficult however, kids must not skip this exercise as such sums often make their way in competitive exams.
☛ Download NCERT Solutions Class 11 Maths Chapter 2 Miscellaneous Exercise
Miscellaneous Exercise Class 11 Chapter 2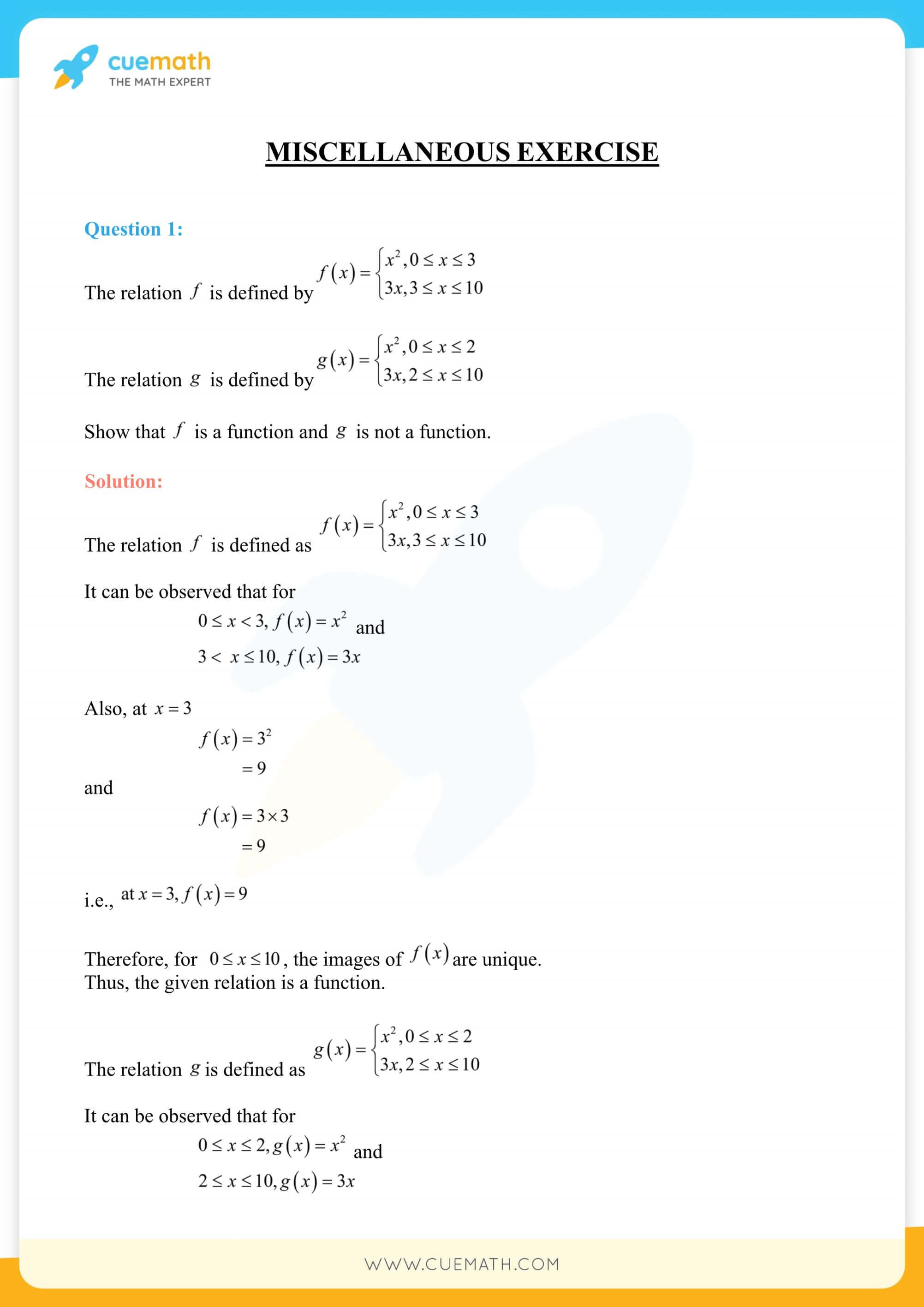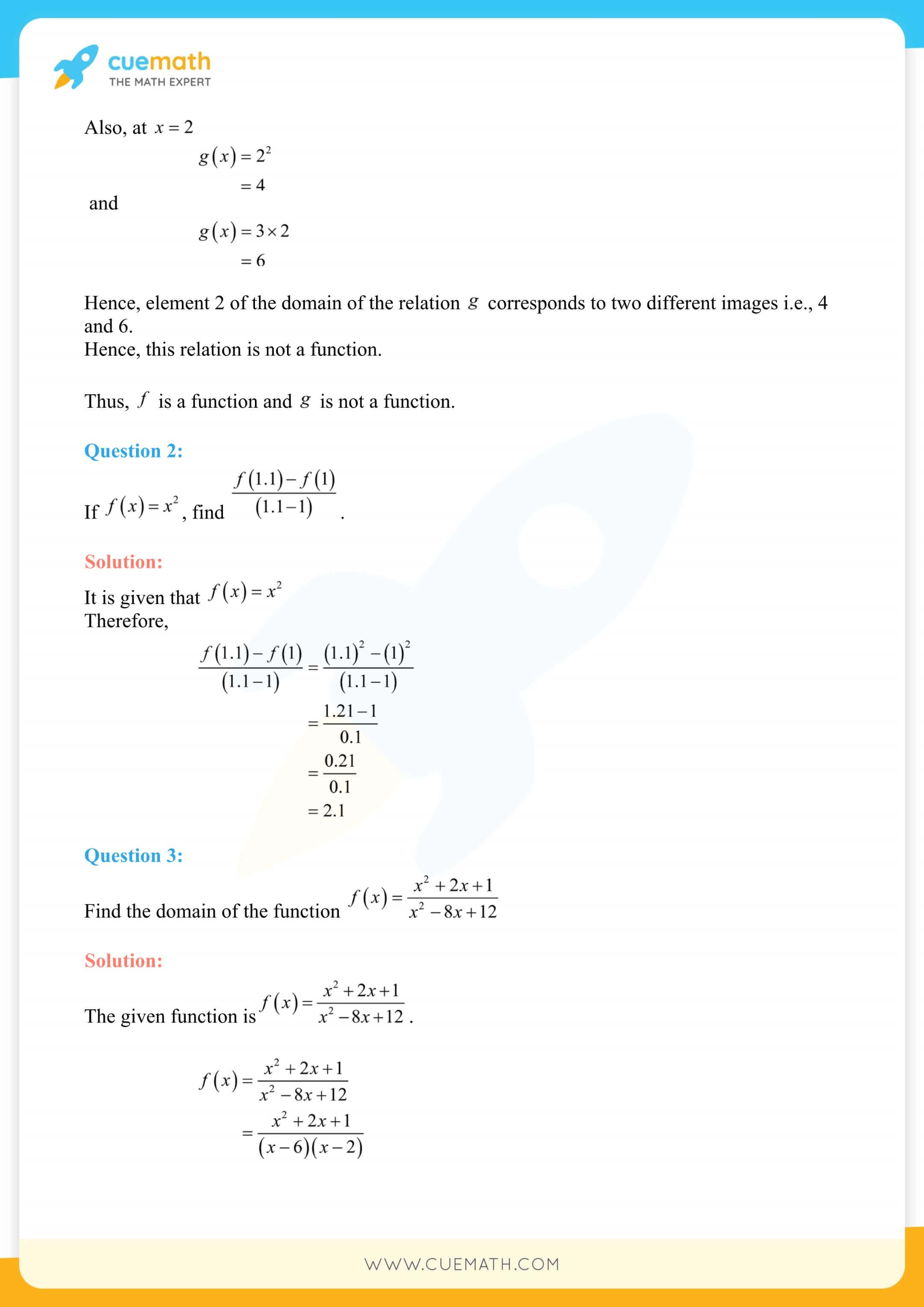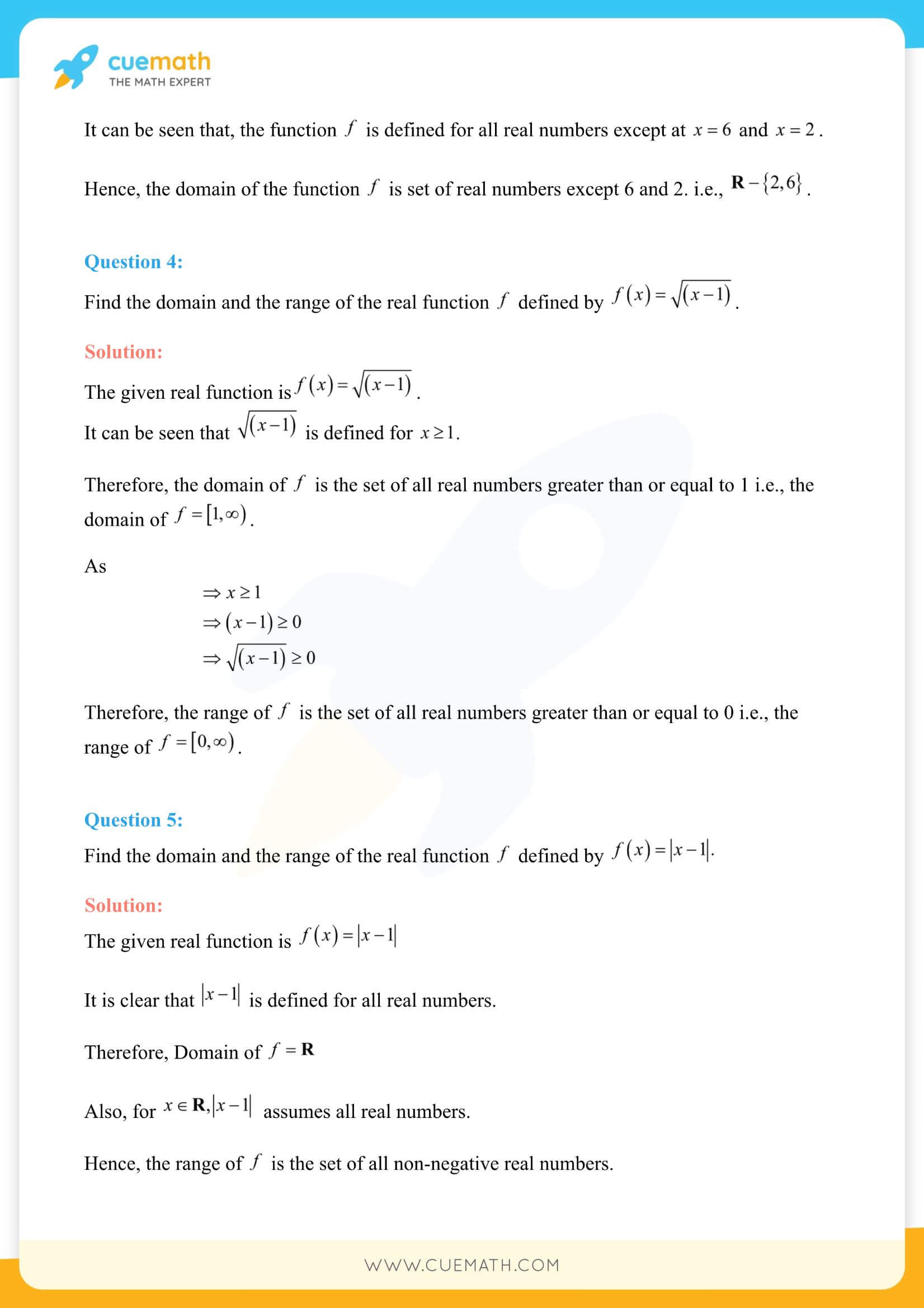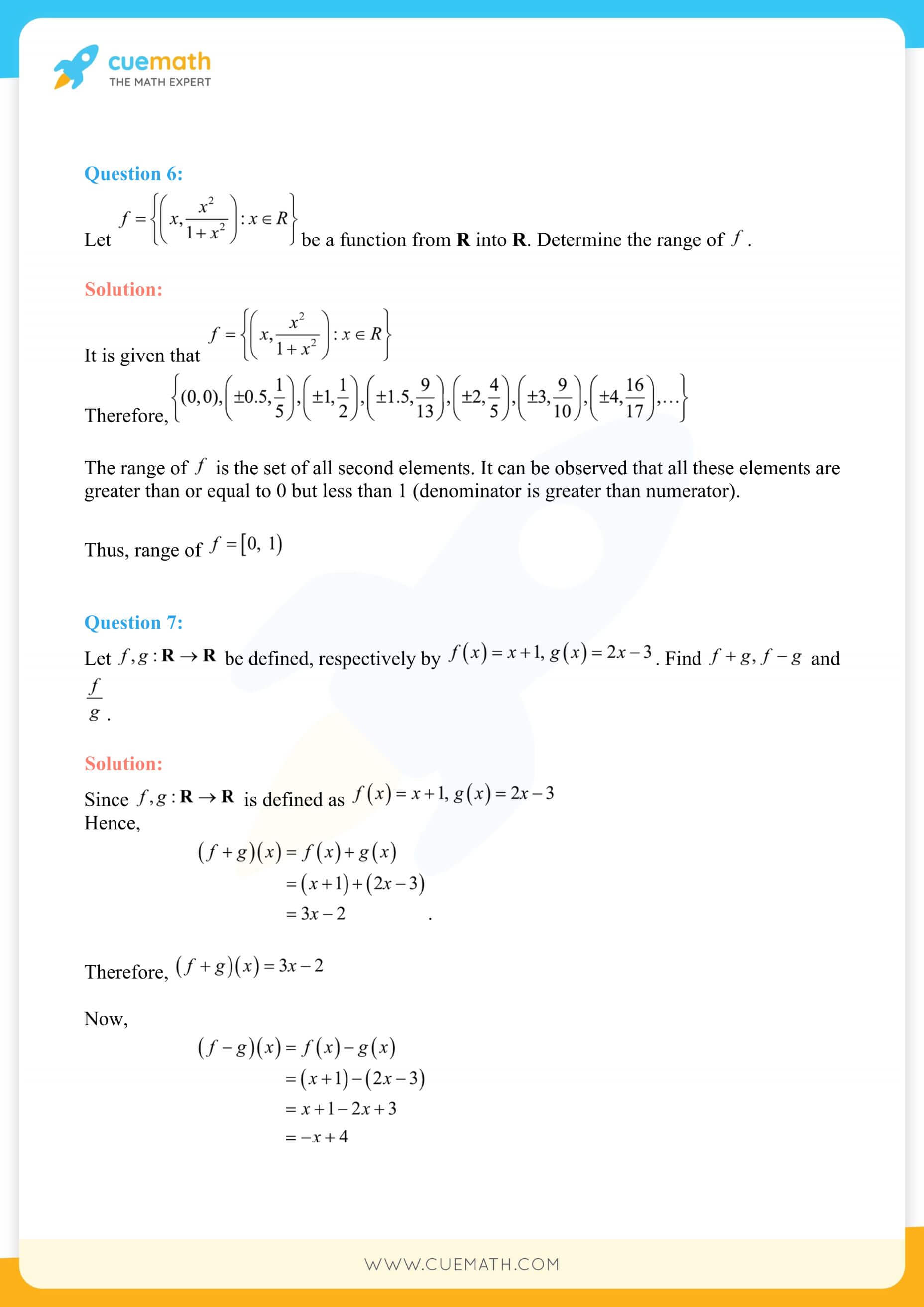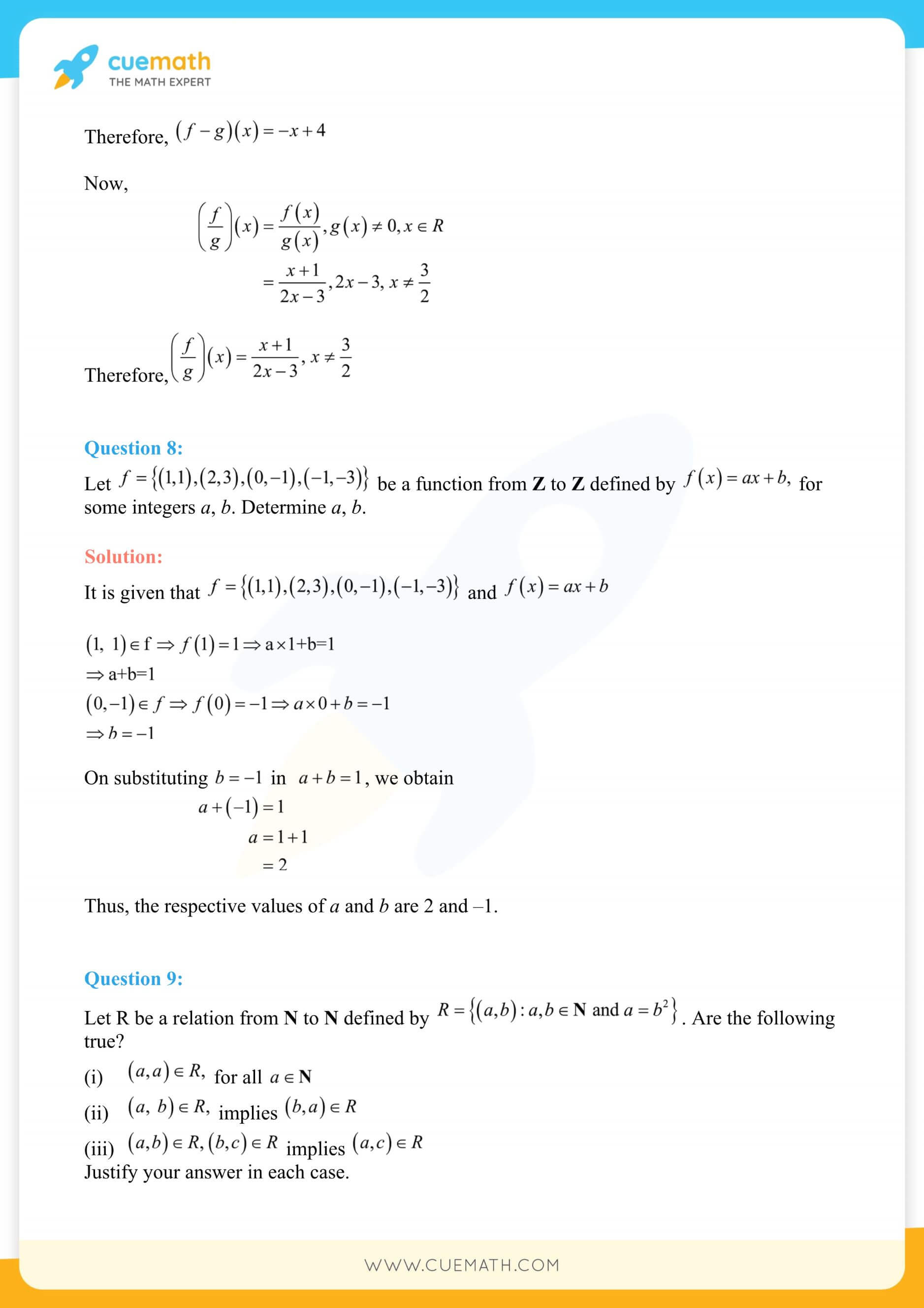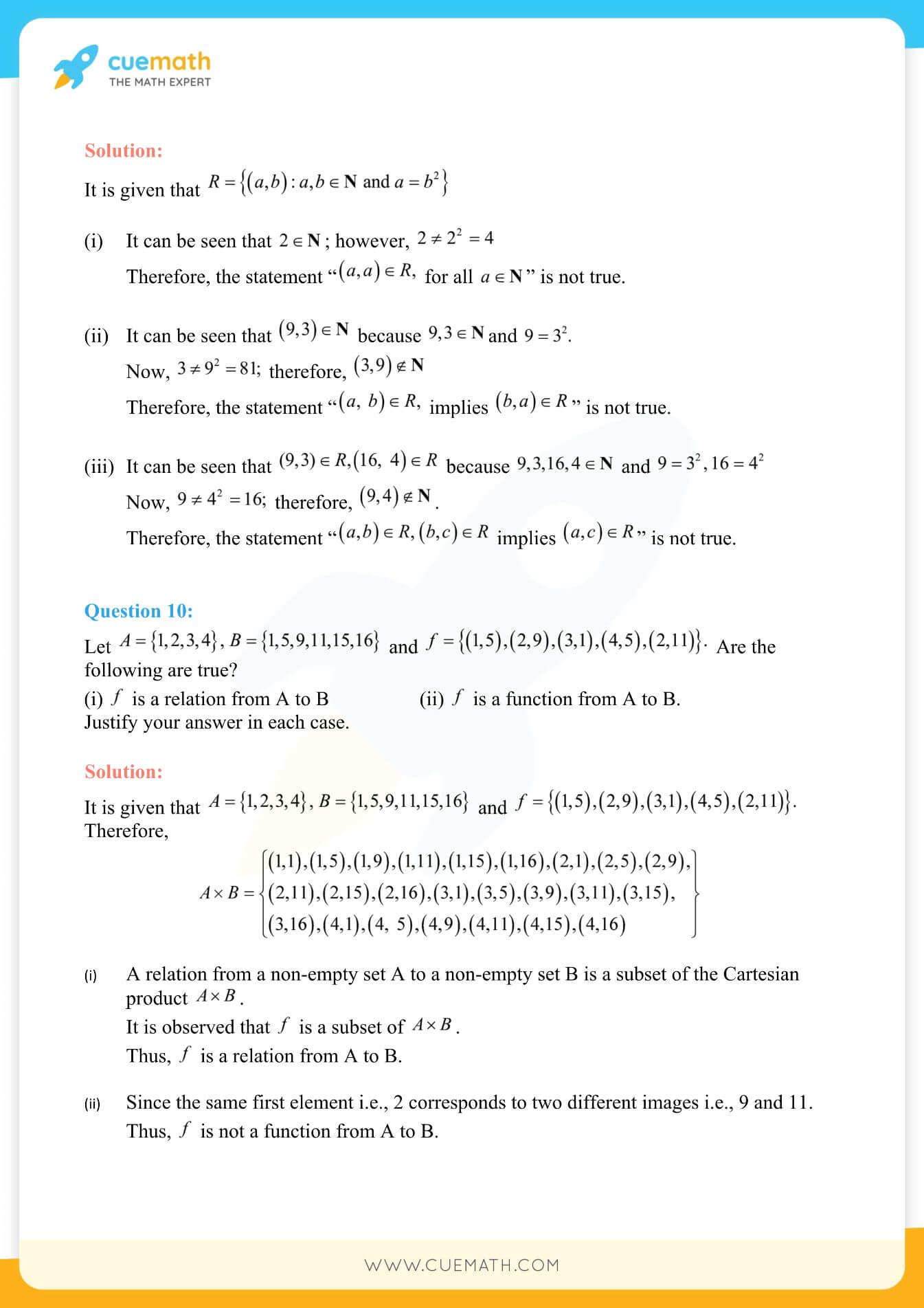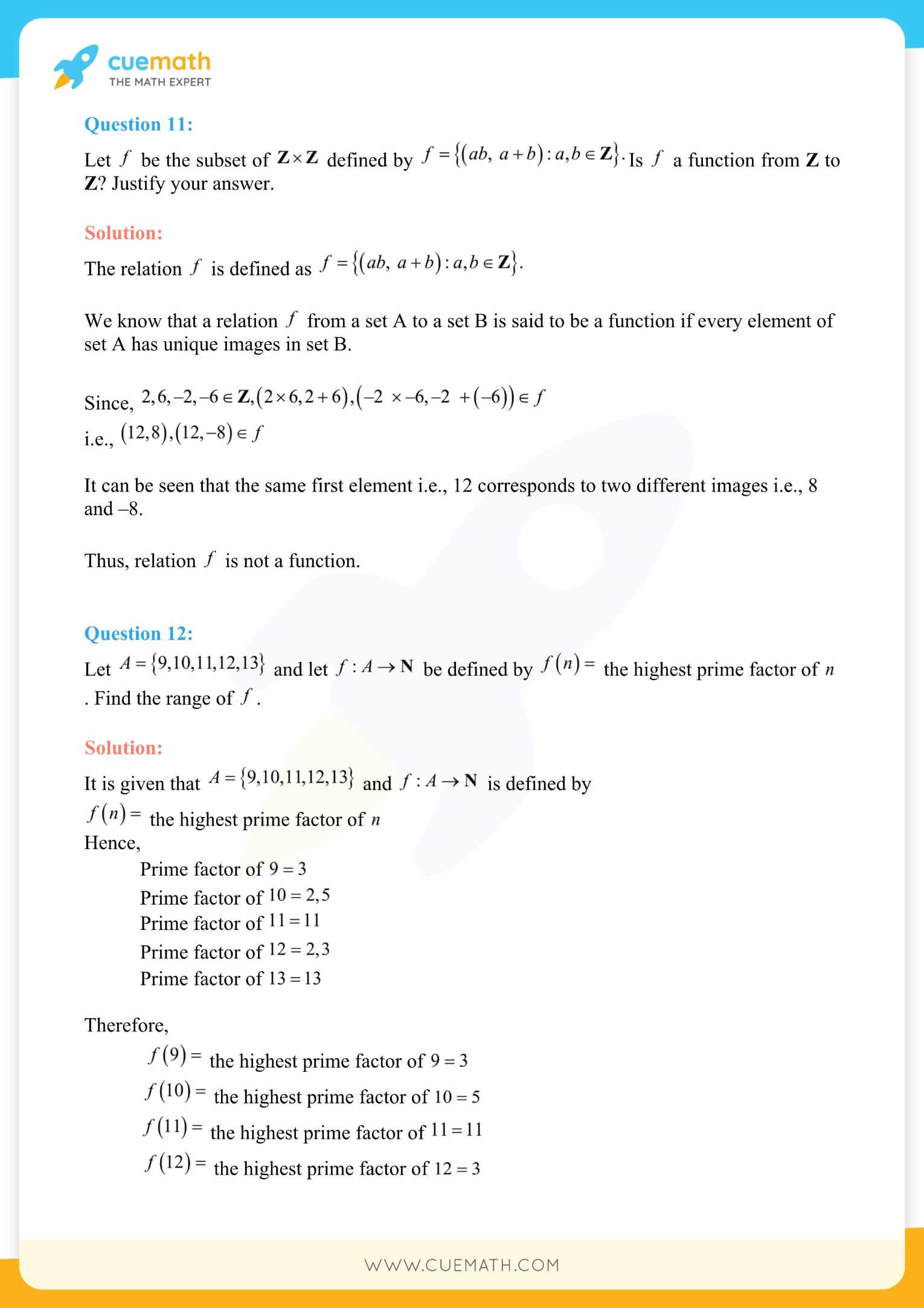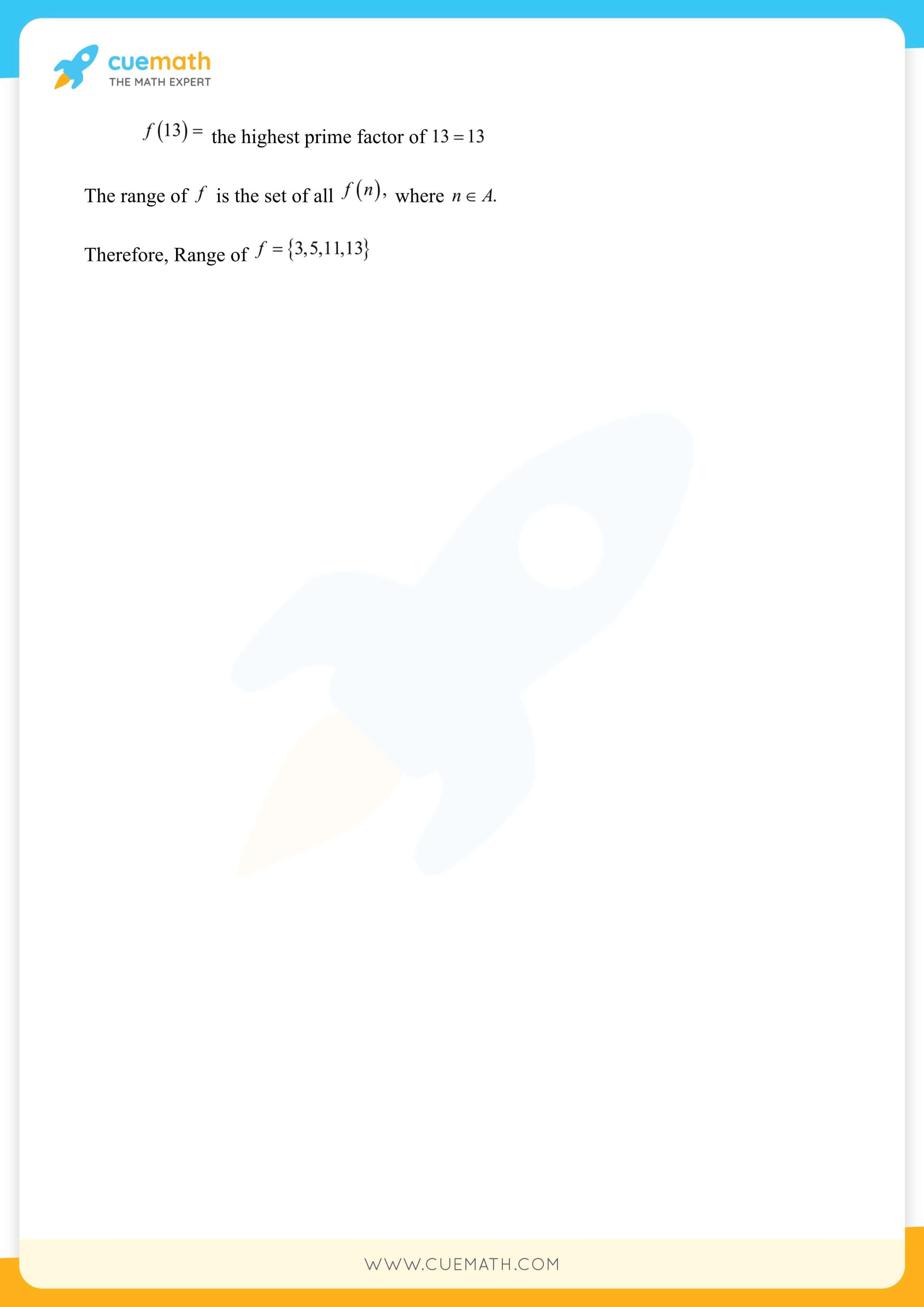 More Exercises in Class 11 Maths Chapter 2
Download Cuemath NCERT Solutions PDF for free and start learning!
Math worksheets and
visual curriculum