Learn
Ncert All Solutions
from a handpicked tutor in
LIVE 1-to-1
classes
NCERT Solutions Class 12 Maths Chapter 13 Exercise 13.1 Probability
NCERT Solutions for Class 12 Maths Chapter 13 Exercise 13.1 Probability implements a clear understanding of conditional probability and its properties. By definition, conditional probability refers to the chances of an event or outcome occurring based on the occurrence of a previous event or outcome. For instance, if A and B are two events in the same sample space then the conditional probability of event B is the probability that the event will occur if event A has already occurred. It is often stated as the probability of B given A and is denoted by P(B|A), where the probability of B depends on that of A happening. The concept of conditional probability in Probability theory might seem confusing for students at first but with the thorough practice of sums provided in Class 12 Maths NCERT Solutions Chapter 13 Exercise 13.1, it will become easy to eliminate the errors and confusions.
Exercise 13.1 emphasizes delivering a clear understanding of the process of calculating conditional probability and its three properties. There are 17 sums provided in the first exercise that succinctly implement the knowledge of core fundamentals in a much simpler way. A consistent practice of all the example questions along with the sums provided in this exercise will help students strengthen their problem-solving skills. The downloadable pdf of NCERT Solutions Class 12 Chapter 13 Exercise 13.1 can be accessed by clicking on the link given below.
☛ Download NCERT Solutions Class 12 Maths Chapter 13 Exercise 13.1
Exercise 13.1 Class 12 Chapter 13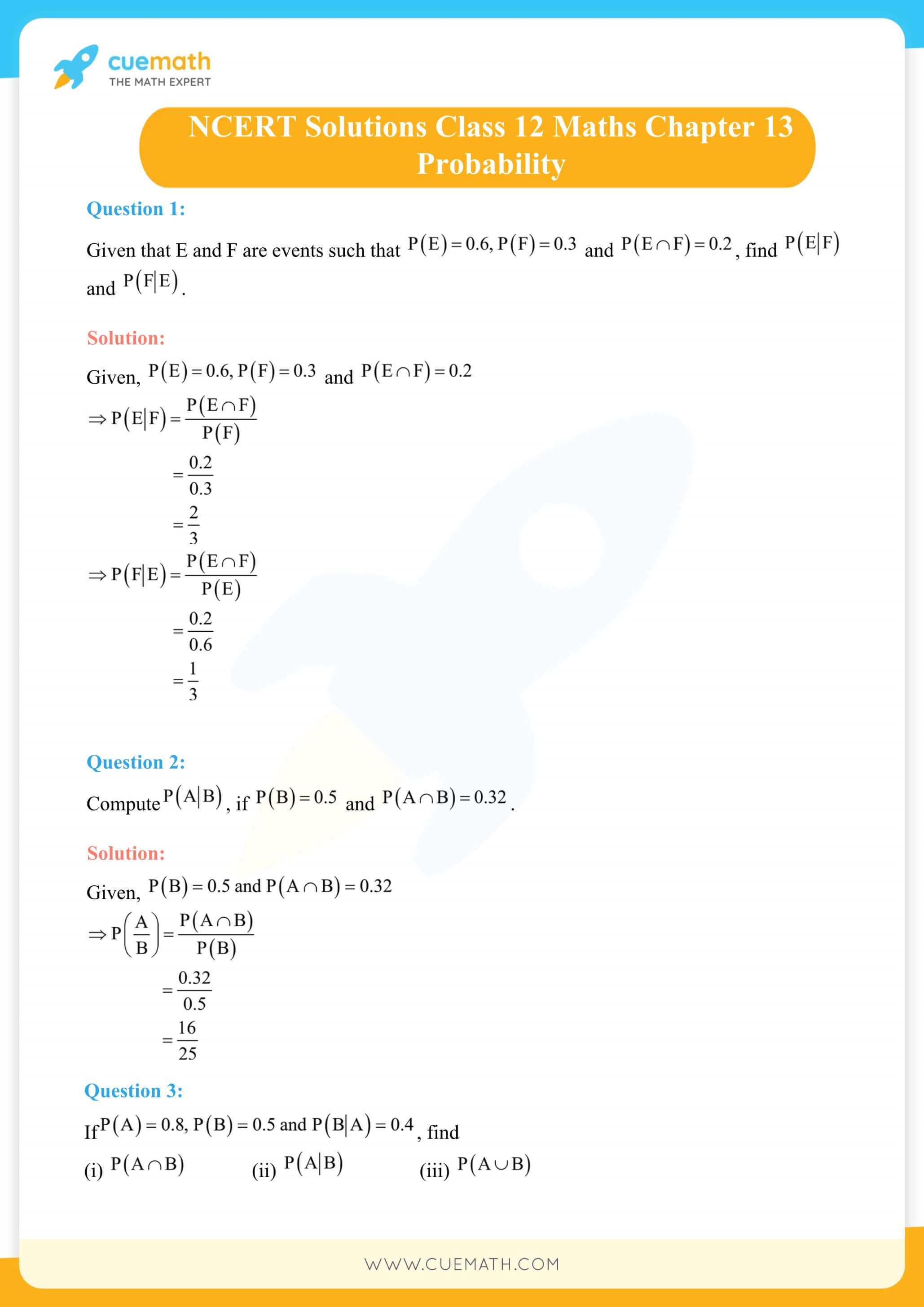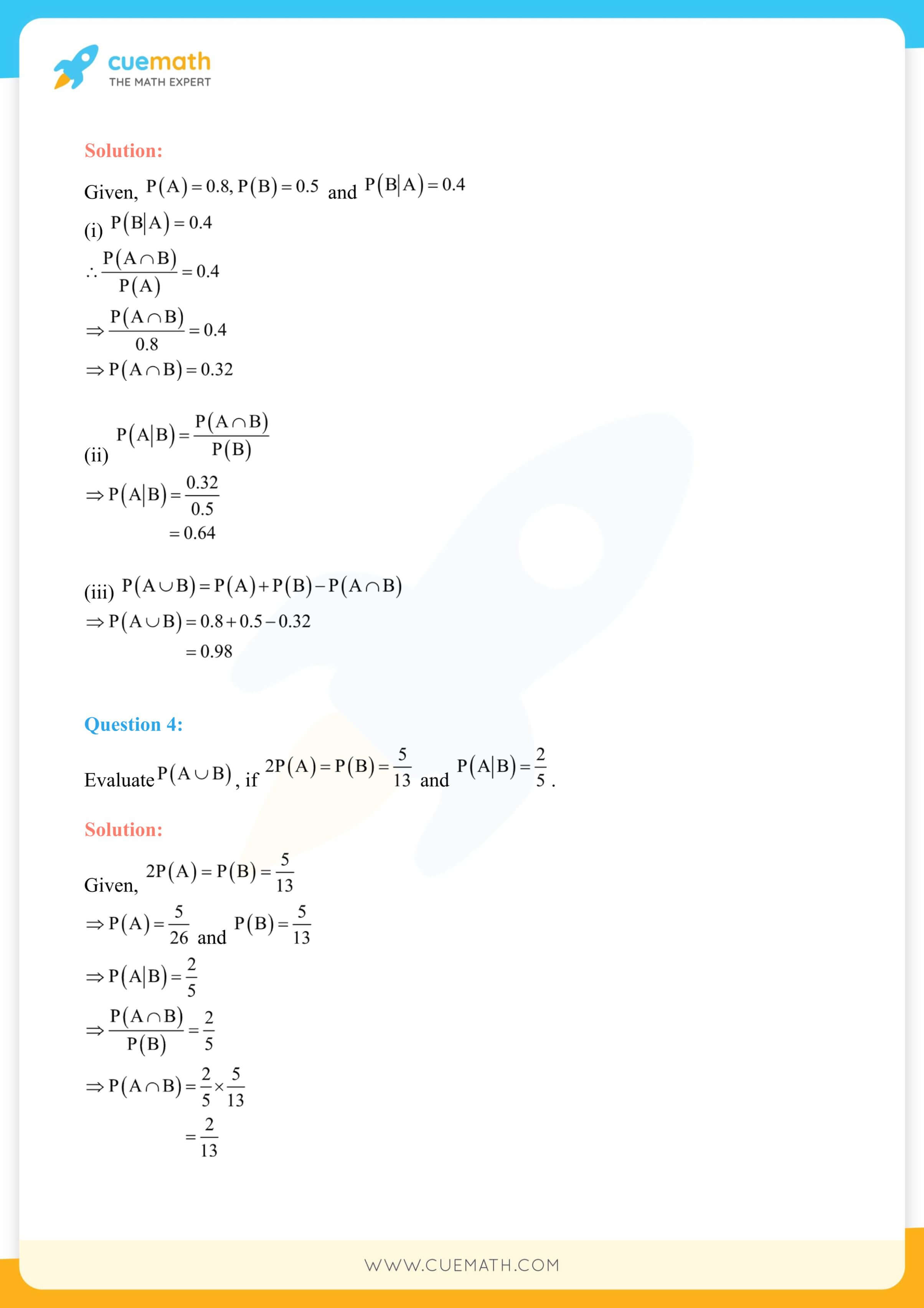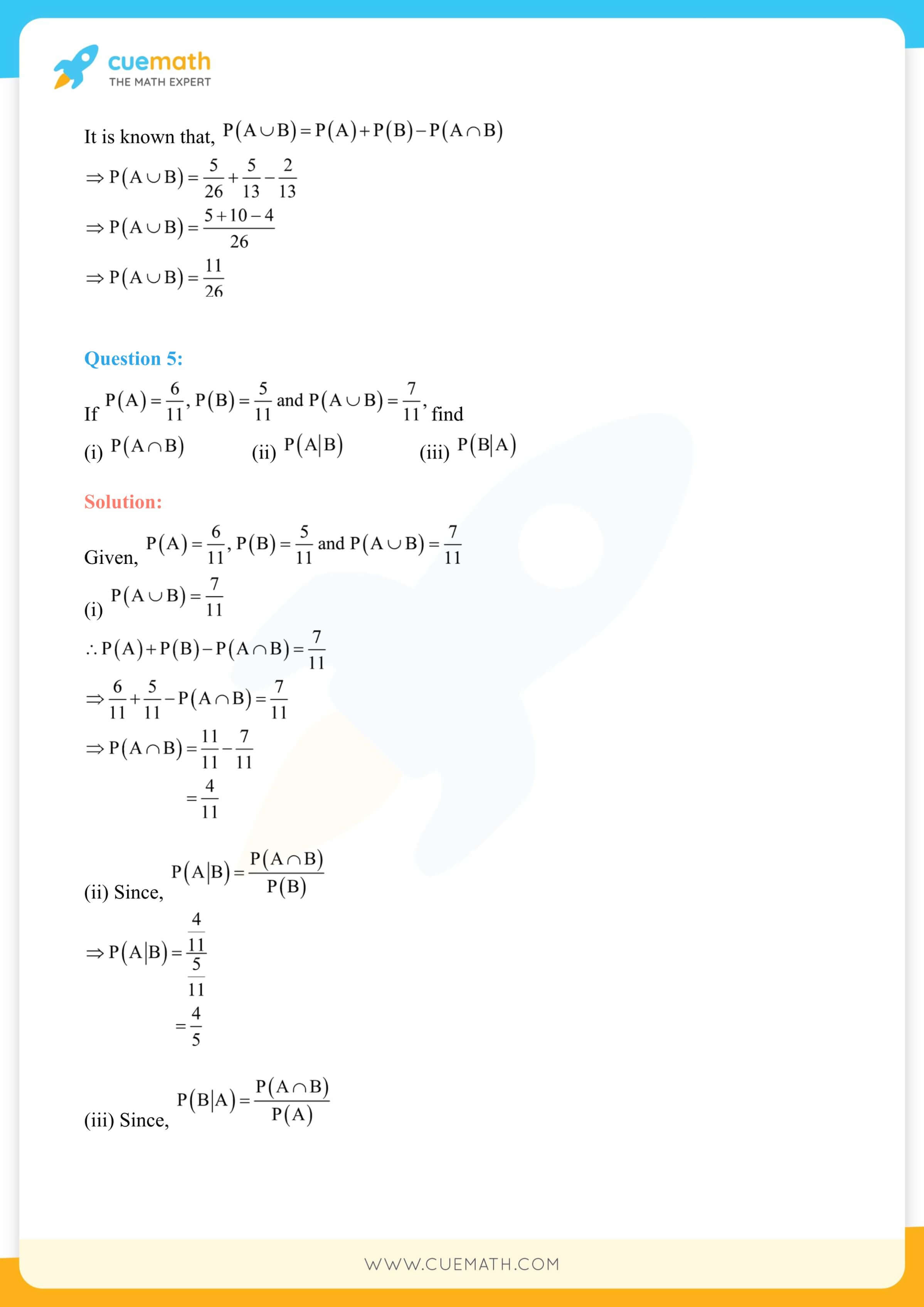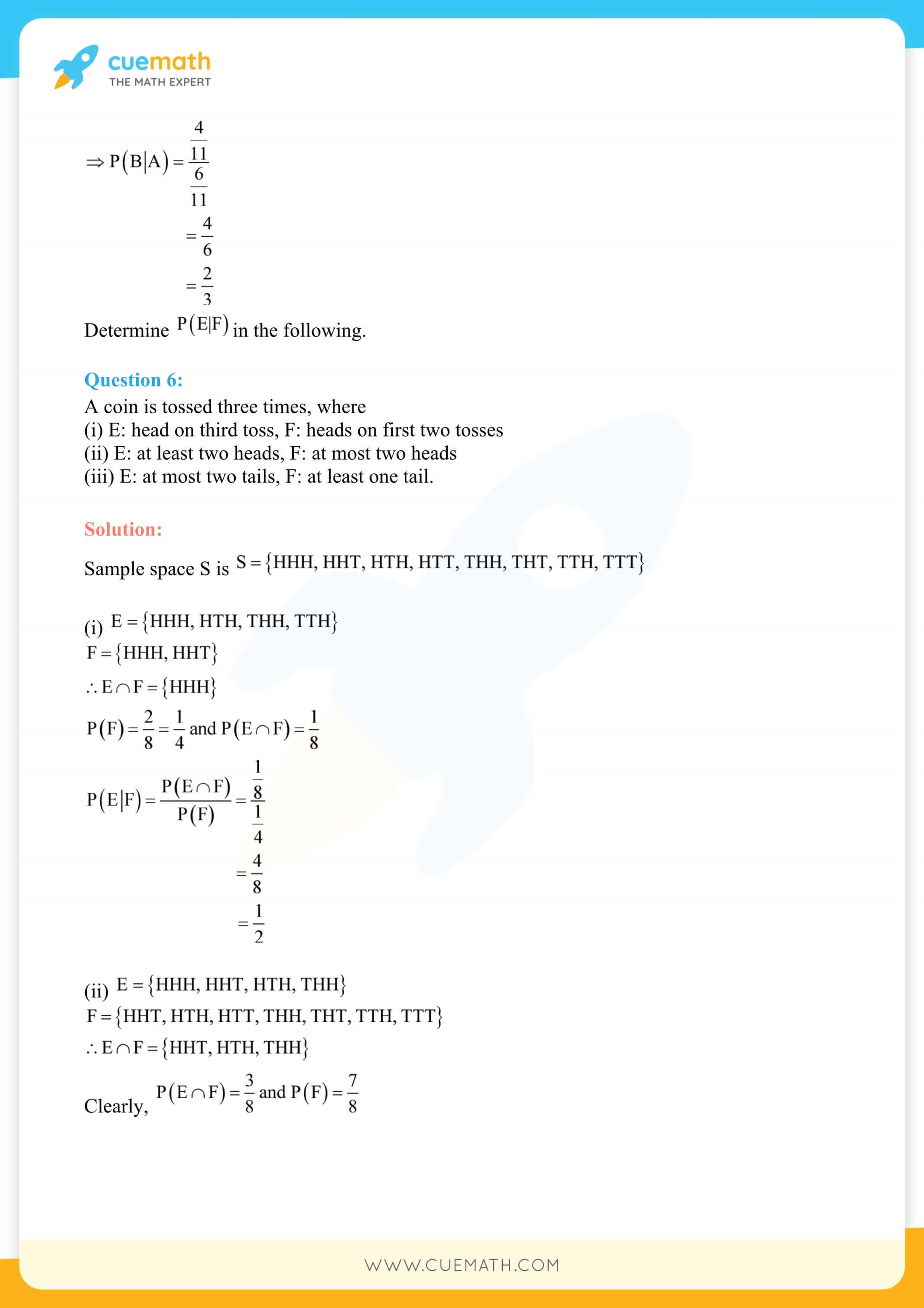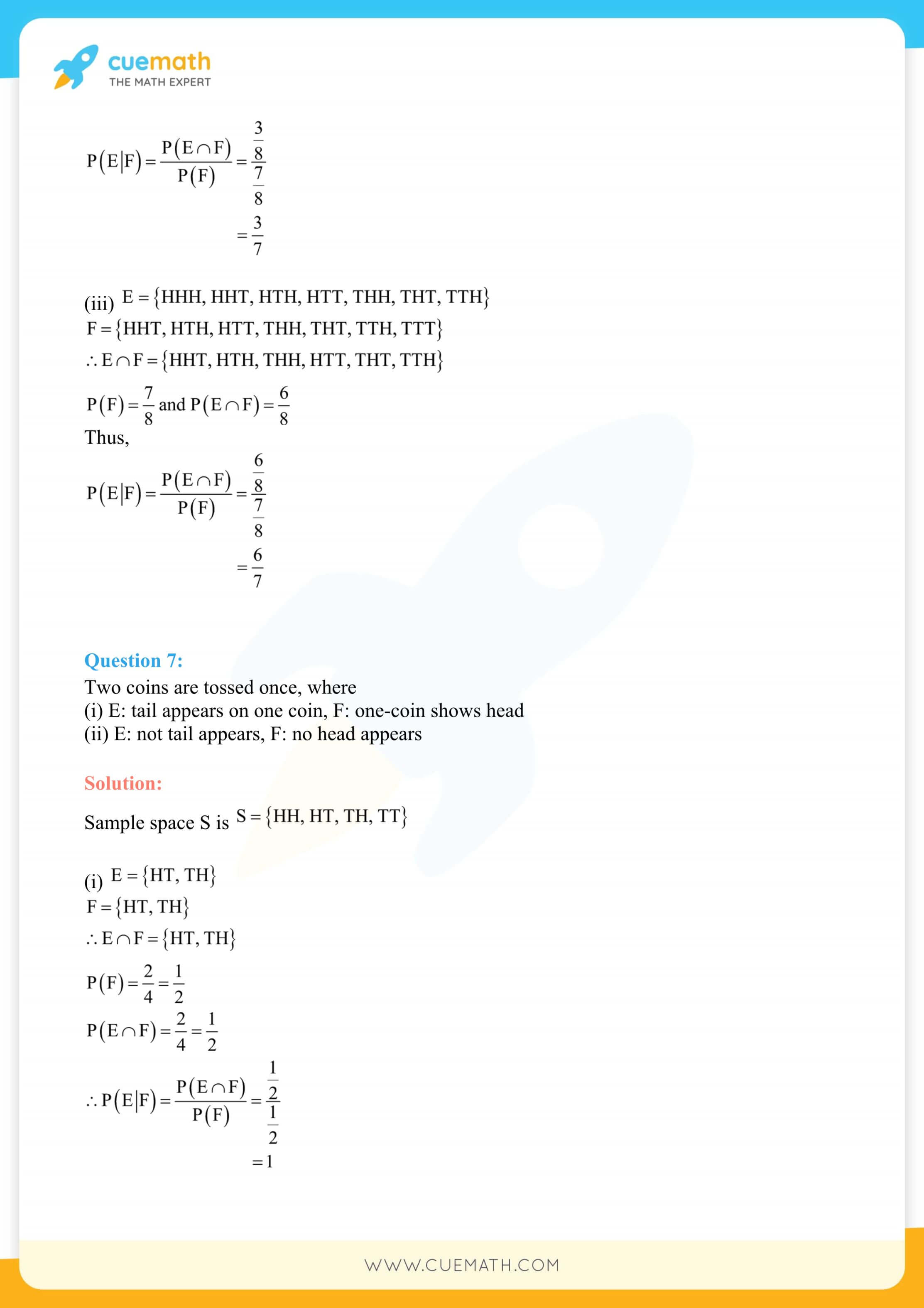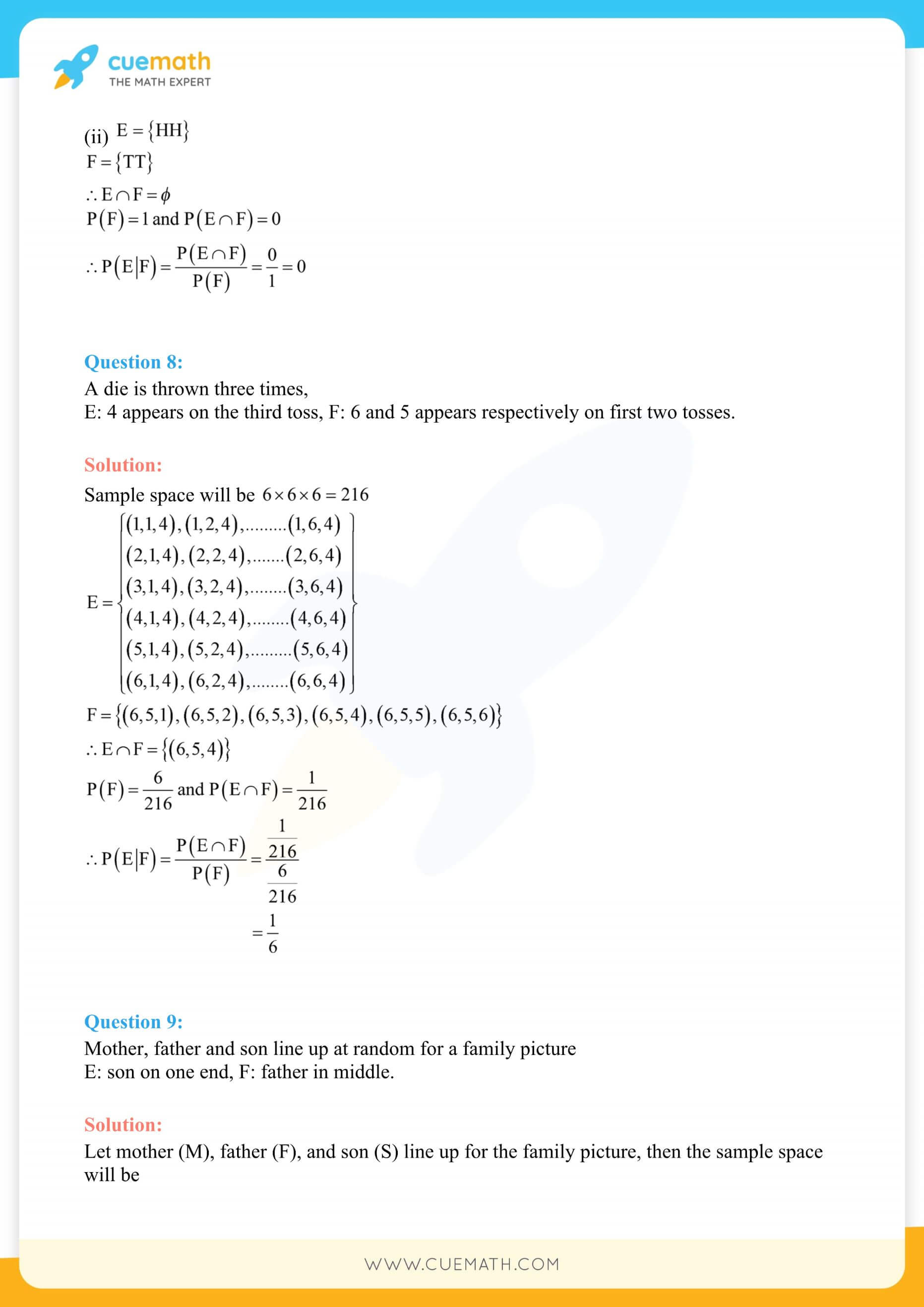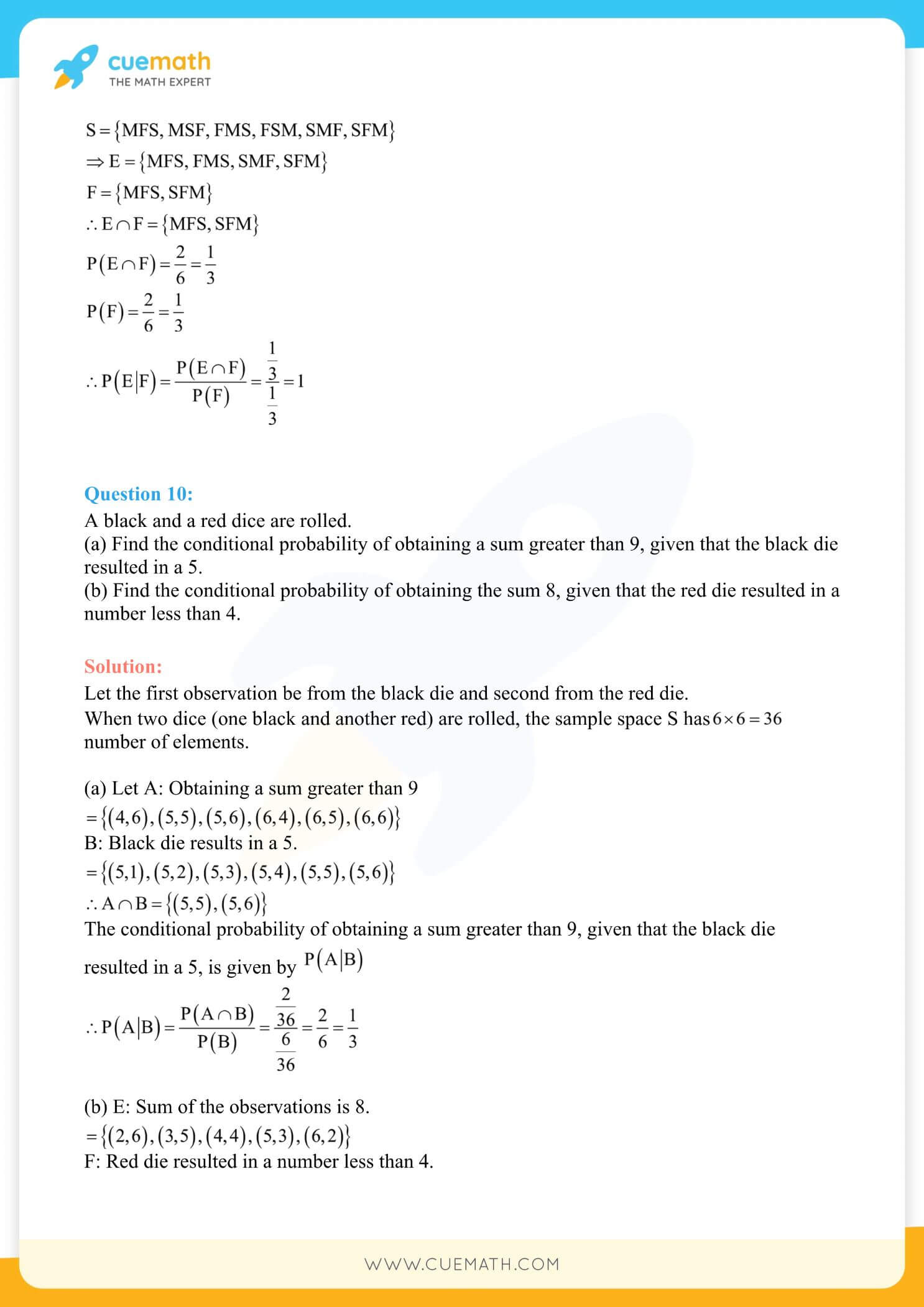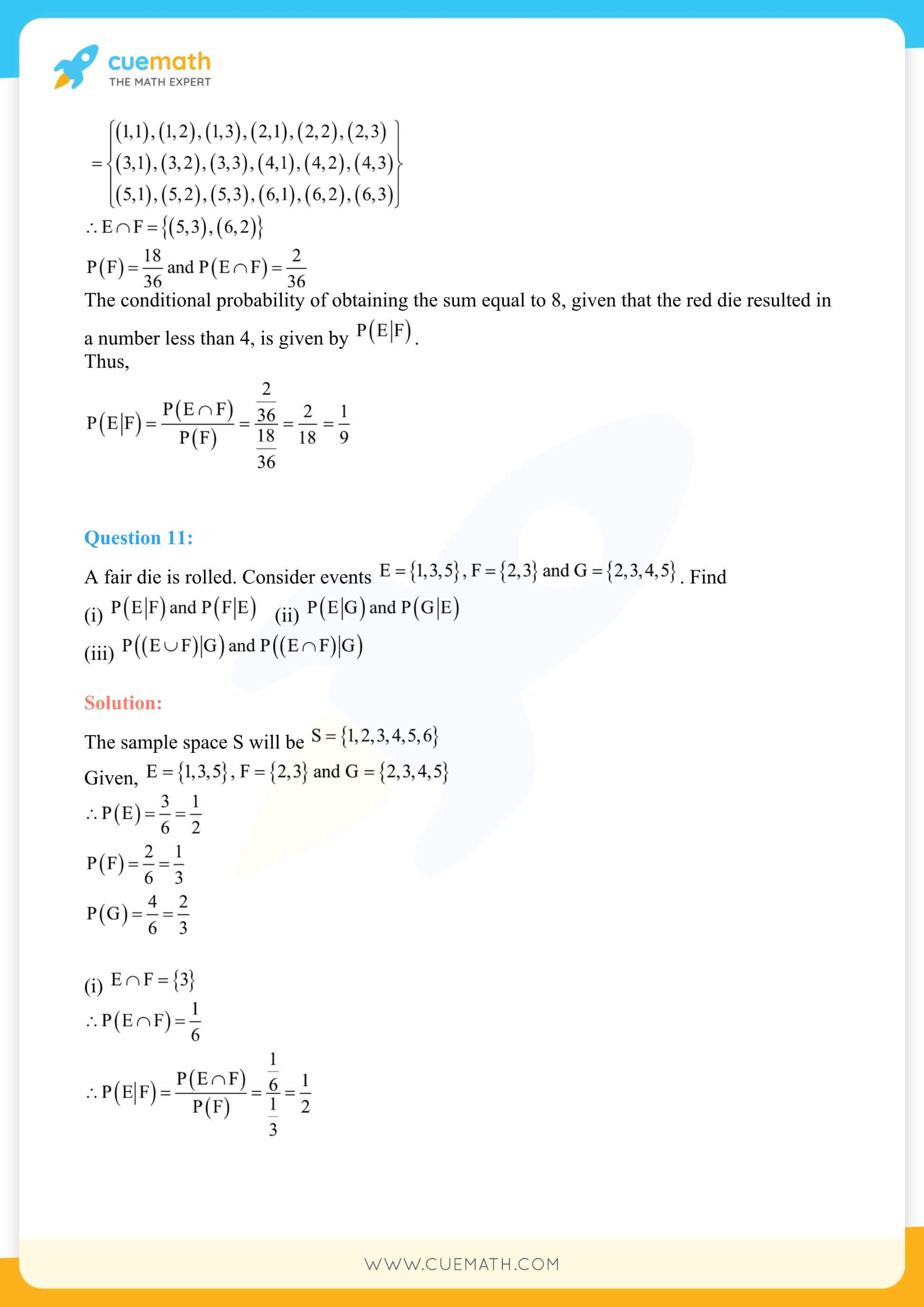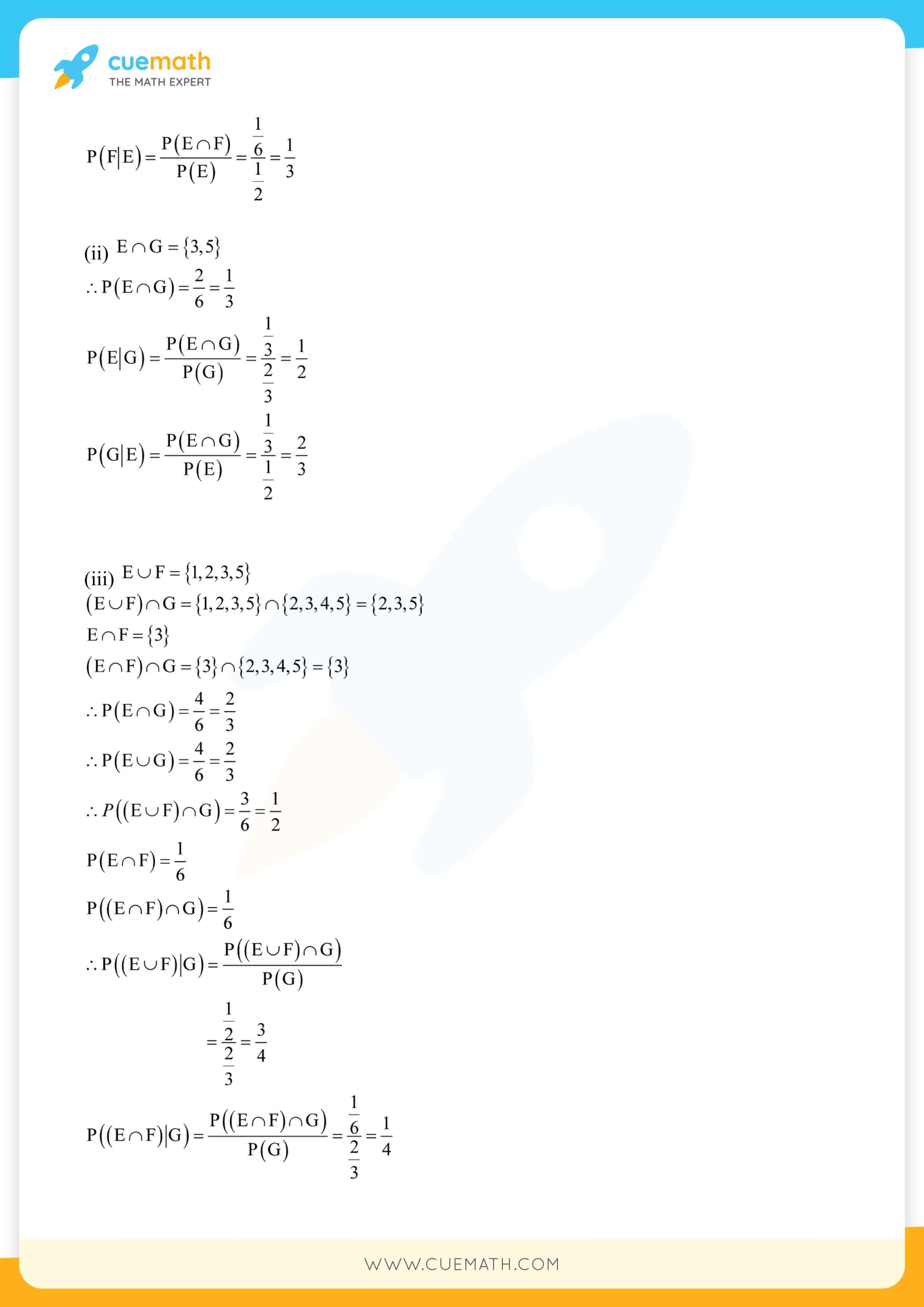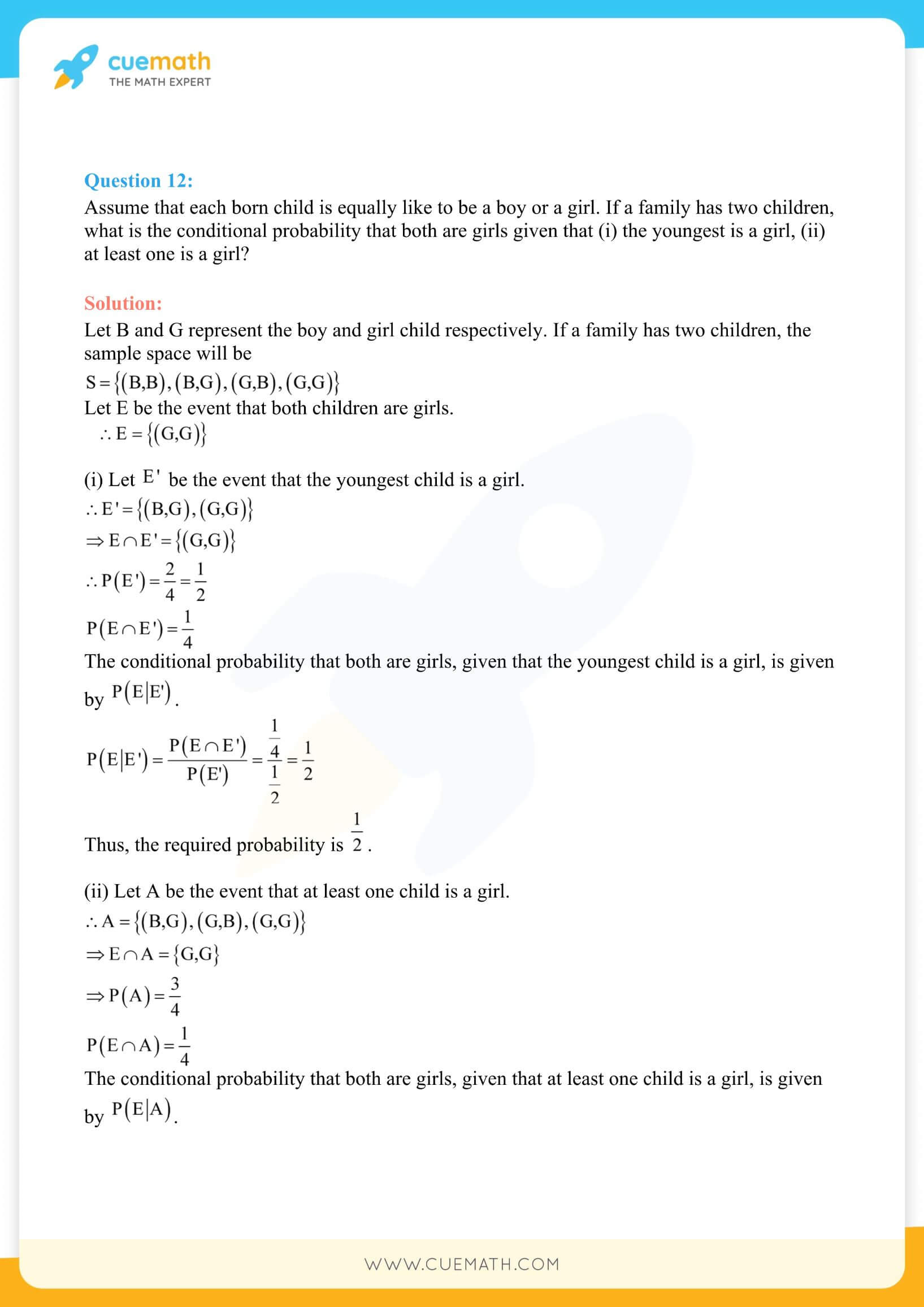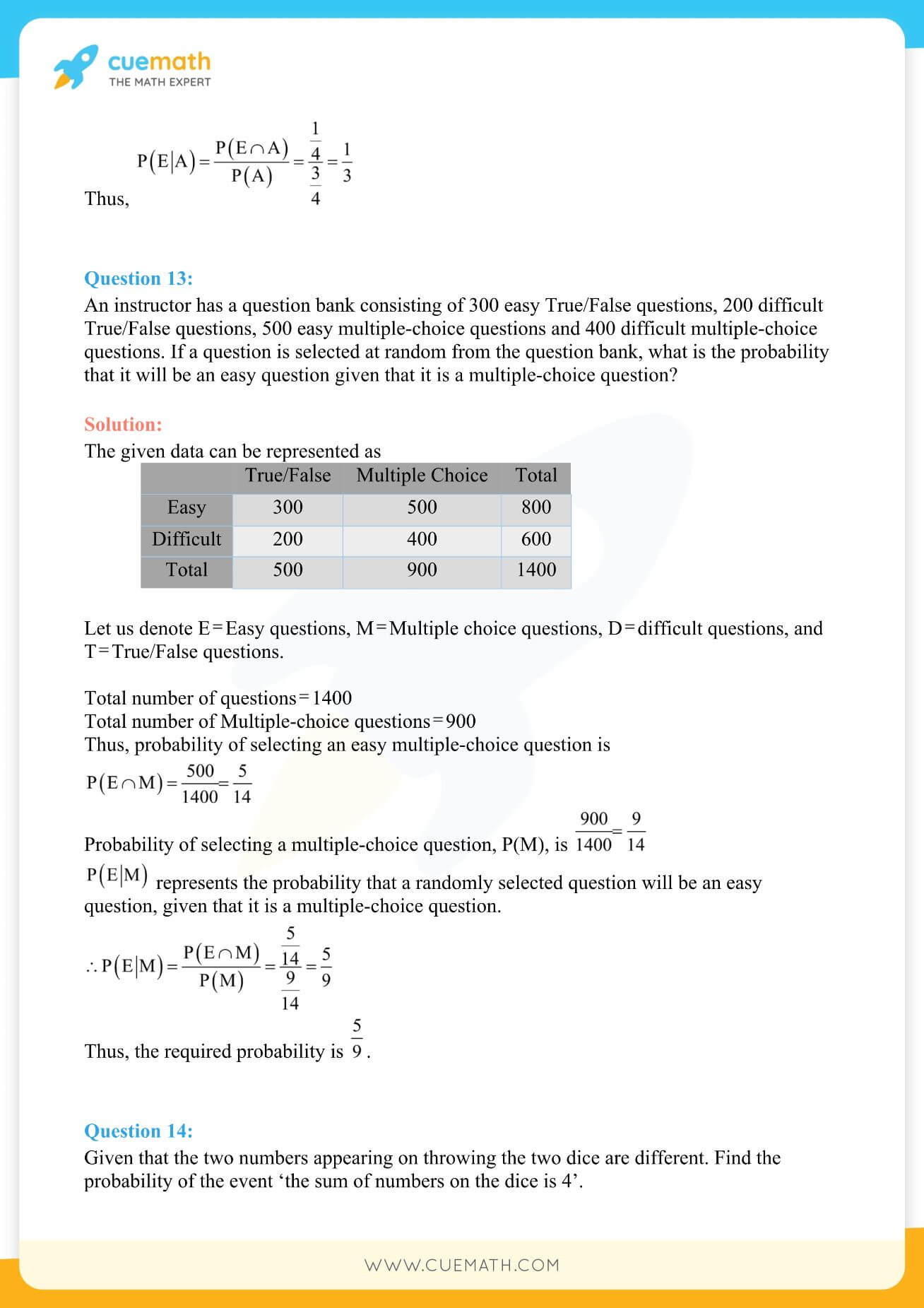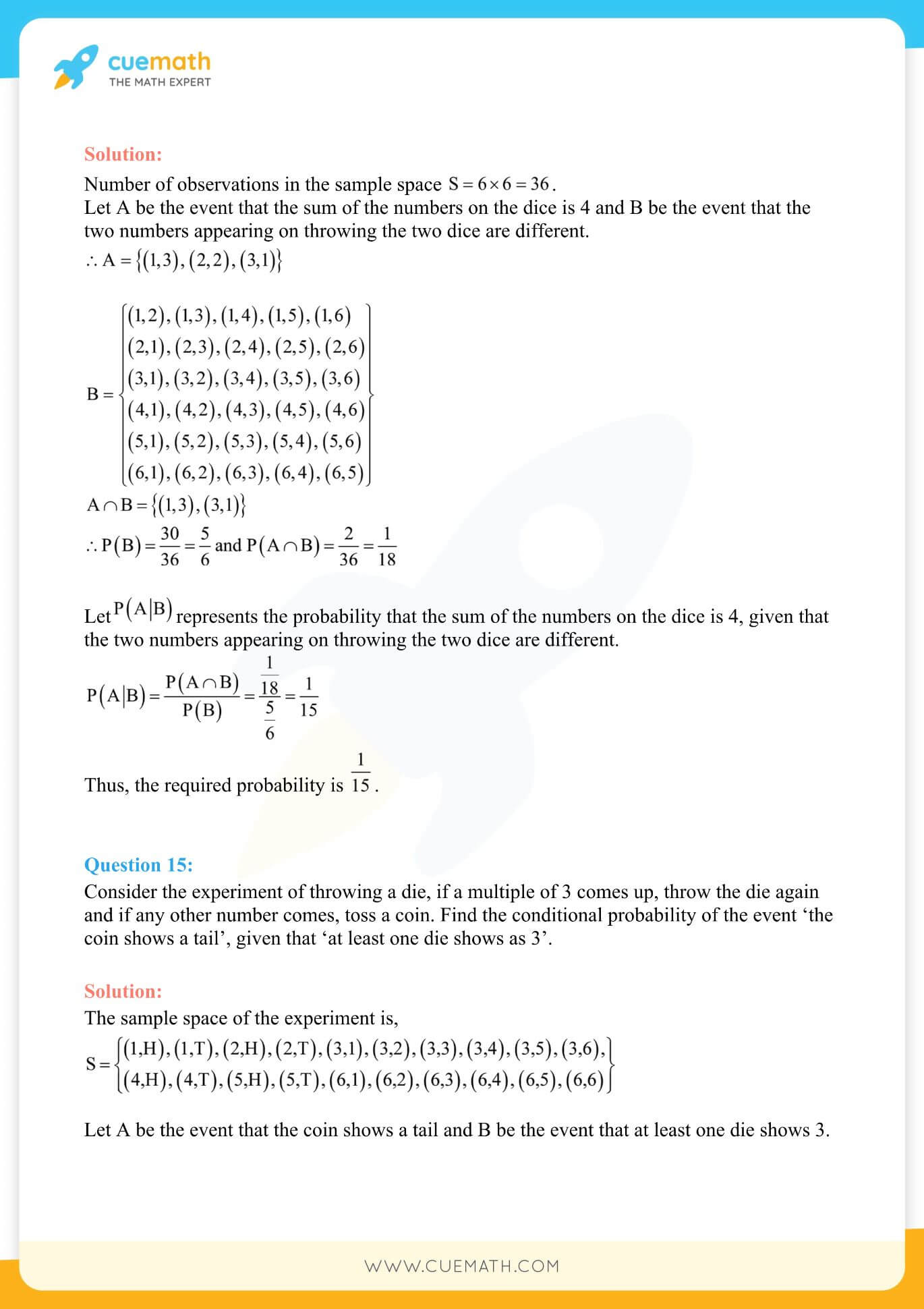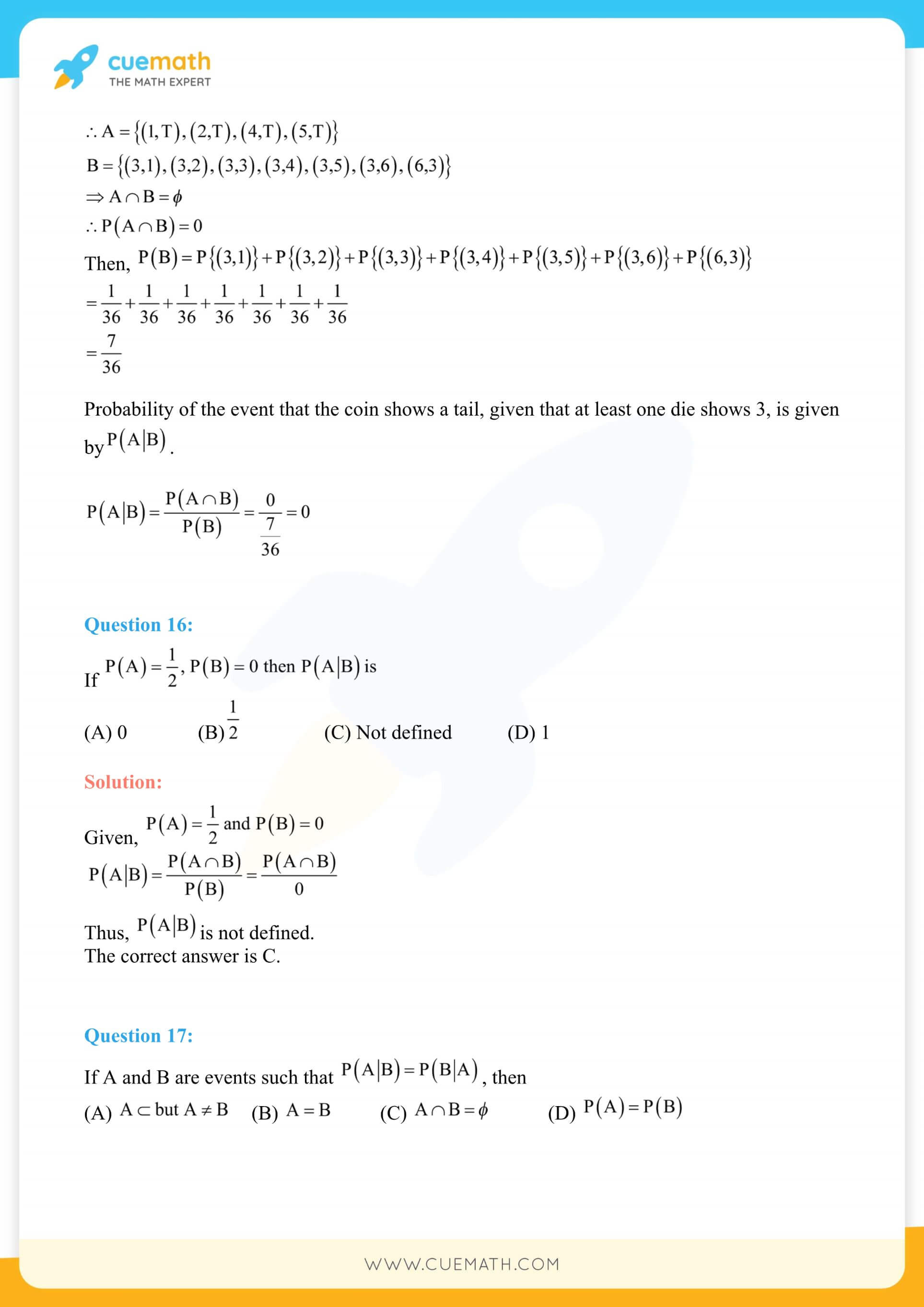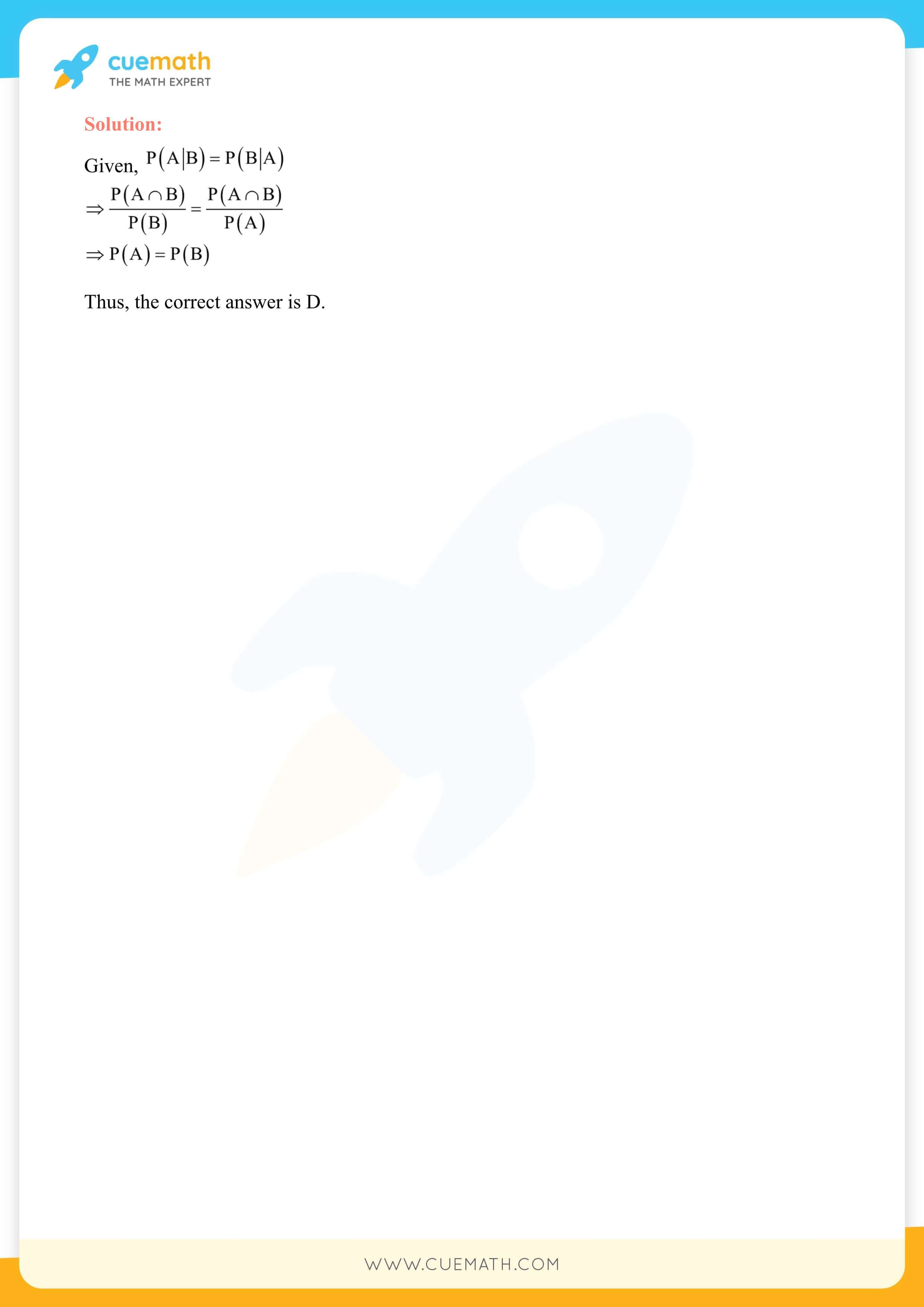 More Exercises in Class 12 Maths Chapter 13
NCERT Solutions Class 12 Maths Chapter 13 Exercise 13.1 Tips
Conditional probability is a computational topic that requires practice rather than learning theory. NCERT solutions for class 12 maths chapter 13 offers a wide range of problems, sample questions, and examples based on this concept for students to attain a deep fundamental knowledge. Students should first try to solve all the problems by themselves and then refer to the solutions later for clearing their doubts. Ensure not to look at the answer beforehand and once the answer is found compare it with the given solution.
Reading all the additional study material provided with these solutions is one of the simplest ways to learn all key topics. Beginning with simple problems and slowly moving towards complex concepts will help students to build a step-wise and deep understanding of each topic. It also helps them to secure good marks in annual exams. NCERT solutions Class 12 maths Chapter 13 Exercise 13.1 is a reliable resource that builds a deep-seated knowledge of complex topics gradually.
Download Cuemath NCERT Solutions PDF for free and start learning!
Math worksheets and
visual curriculum