Learn
Ncert All Solutions
from a handpicked tutor in
LIVE 1-to-1
classes
NCERT Solutions Class 9 Maths Chapter 10 Exercise 10.2 Circles
NCERT Solutions for Class 9 Maths Chapter 10 Exercise 10.2 Circles consists of two questions based on two theorems. The first theorem states that equal chords of a circle subtend equal angles at the center. The other theorem states that if the angles subtended by the chords of a circle at the center are equal, then the chords are equal. NCERT solutions class 9 maths chapter 10 exercise 10.2 consists of examples and questions that explain the application of these theorems with the objective to help students understand the concepts and score high marks.
With the constant practice of the questions and sample problems provided in these solutions, students will be able to apply these theorems easily. Class 9 maths NCERT solutions chapter 10 exercise 10.2 focuses on efficiently covering the concept with suitable examples. Students can download the solutions which are available in a scrollable PDF format given below.
☛ Download NCERT Solutions Class 9 Maths Chapter 10 Exercise 10.2
Exercise 10.2 Class 9 Chapter 10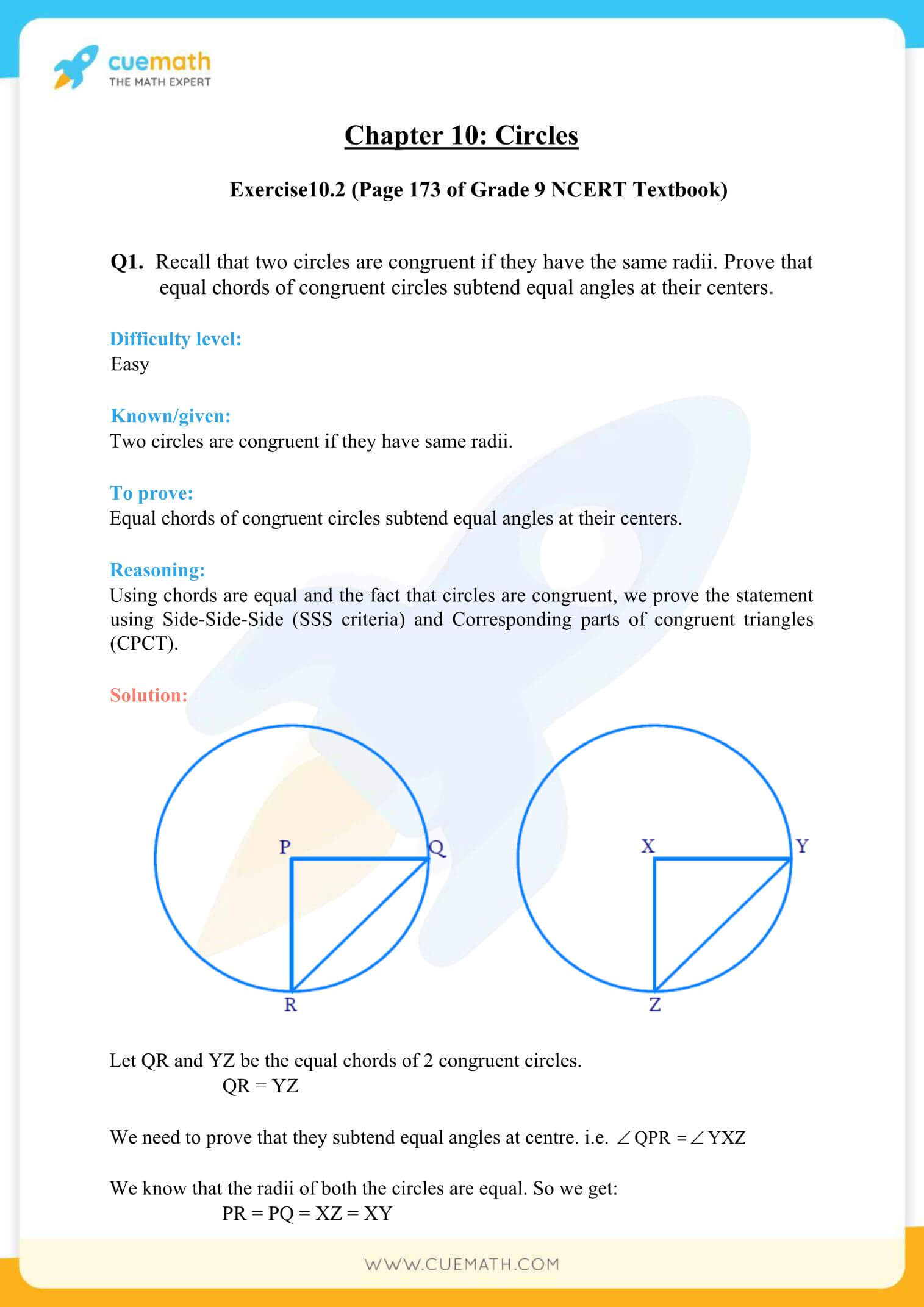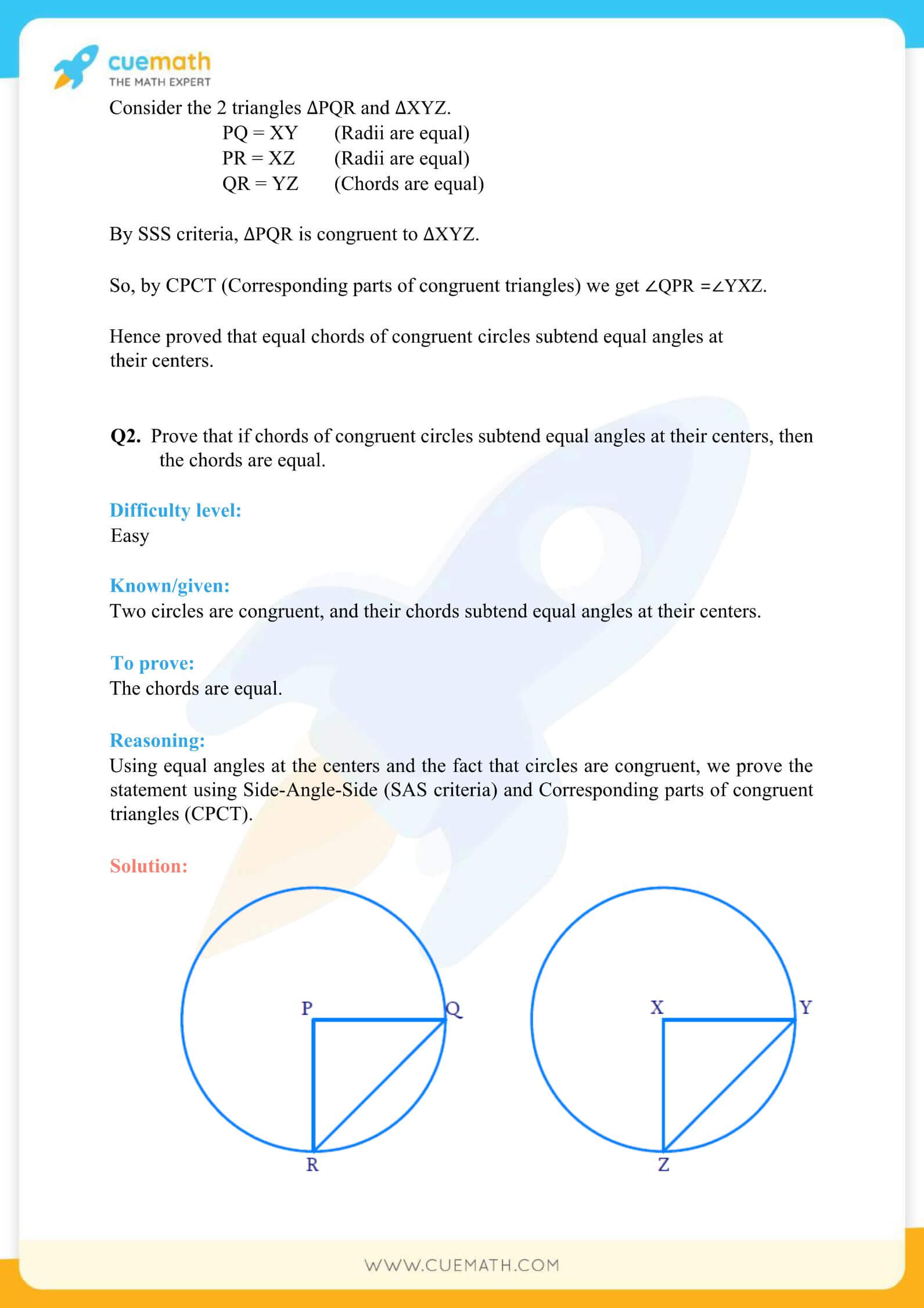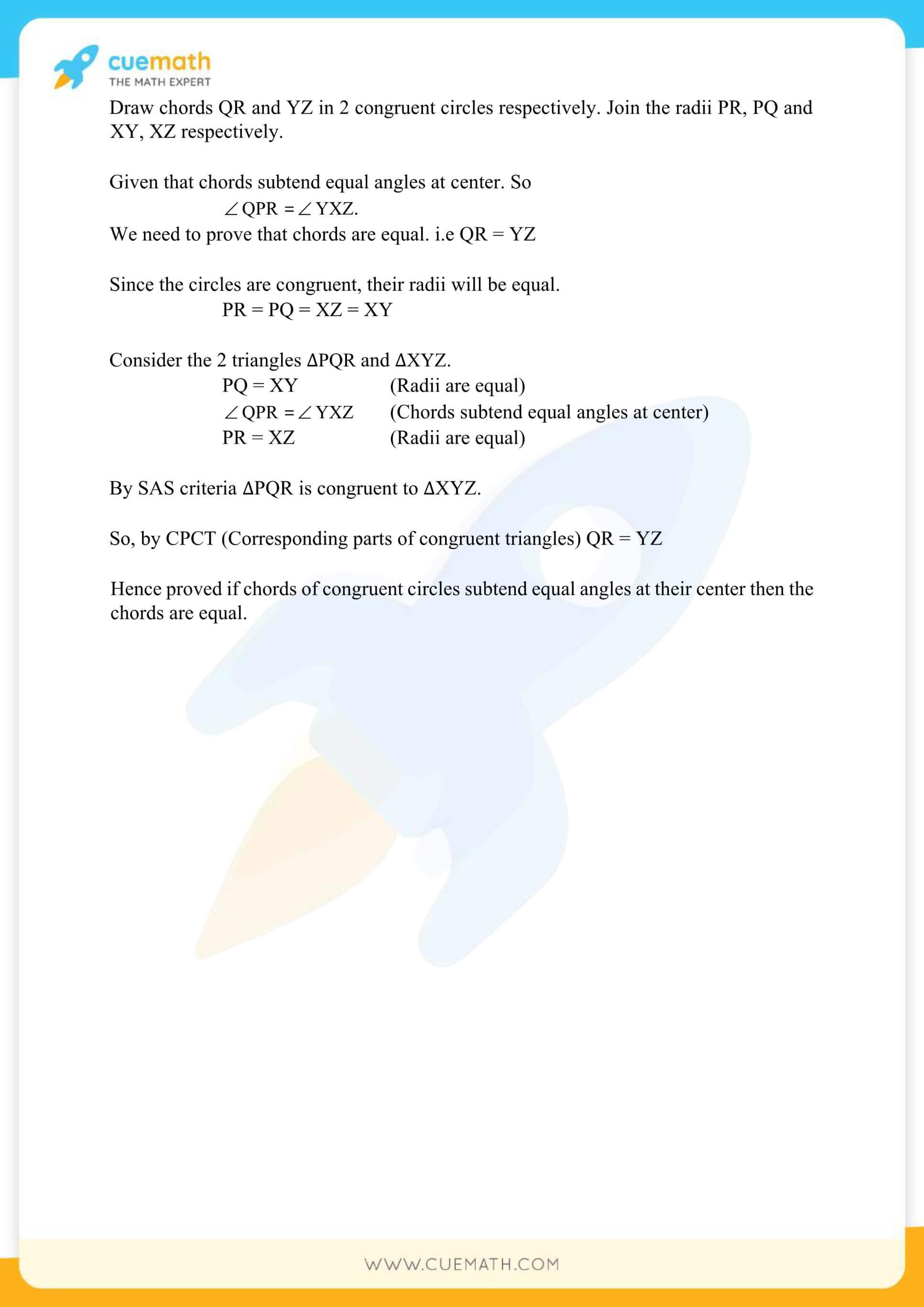 More Exercises in Class 9 Maths Chapter 10
NCERT Solutions Class 9 Maths Chapter 10 Exercise 10.2 Tips
NCERT Solutions for Class 9 Maths Chapter 10 exercise 10.2 are very well-formed in a simple and easy-to-understand format to deliver the right skill set for maths studies. Practicing these solutions will encourage all the students to understand the concepts thoroughly. These solutions are customized to suit the learnability of students as per their grades. The sample problems and examples are explained in a simple language for students to learn with ease. Studying properly with these solutions will help in getting extremely accurate and detailed answers for all questions for systematic exam preparation.
The students are advised to practice all problems, theorems, proofs, and terms to avoid any mistakes in exams. By carefully studying all the notes provided in the highlight section of class 9 Maths NCERT Solutions Chapter 10, students can master this topic quickly. They can also practice with the help of sample papers to ensure good marks in exams.
Download Cuemath NCERT Solutions PDFs for free and start learning!
Class 9 Maths NCERT Solutions Video Chapter 10 Exercise 10.2
Math worksheets and
visual curriculum