Decimal to Percent
Decimals to percent conversion is important learning needed in maths. This concept is helpful in calculations of commercial math and banking calculations. A decimal value can be converted into a percentage value by multiplying it with 100 and placing a percentage(%) symbol after it. Multiplying a decimal shifts the decimal point by two places towards the right. Let us understand this by a simple example. 0.235 x 100 = 23.5%
Sometimes decimal values become diificult to interpret, but by converting a decimal to a percentage we can gain a better understanding of the values. To understand that the humidity is 0.35 is difficult and we cannot derive a meaning of such a decimal value. But a humidity of 35% makes a meaningful representation of the value. Let us understand more about the conversion of decimal to percent in this lesson.
Define Decimal to Percent
The word "Decimal" is derived from the Latin word Decimus which means one-tenth. The decimal system has a base 10. The decimal numbers are usually recognized by the dot "." between the digits called "decimal point" Even an integer can be expressed as a decimal by putting a decimal point after the digit in one's place and writing 0 after that. Example: 45 = 45.0 = 45.00 = 45.000 as so on. They are all same as 0 has no value after decimal here.
The term "percent" is made up of two words: Per + Cent which means "Out of 100" In other words, we can say that percent is the ratio calculated out of 100. So, decimal to percent conversion means to convert a decimal number to a form that is a part of 100. Look at the table below illustrating the decimal and percent form of the colored portion.
Let's proceed to learn how to convert a decimal to percent form stepwise along with well-illustrated real-life examples.
How to Write Decimals as Percents?
Decimals and Percents are two ways to express any number but percentage is used for comparison of different quantities because the base value is always hundred. For example, decimal values of 0.2, 0.35, 0.1234, if converted to percentages the values are 20%, 35%, 12.34%. Now we can easily evaluate the percent values. Let us look at the following two quick steps to convert decimals as percentages.
Step1: Multiply the number by 100 and add the percent symbol(%) to it. Example: 0.43 = 0.43 x 100% = 43%
Step2: Shift the decimal point to the right by 2 places.
So we have 0.43 = 0.43 x 100% = 43%. We witnessed the conversion of decimals to percents. We can even convert percent to a decimal by converting it into a fraction form and then rewriting it into a decimal form. Example: 45\% = 45/100 = 0.45. Decimal, fractions, and percents are closely connected. Observe that we have all the 3 forms in the above example and in the following example as well.
You can also learn about decimal to fraction, fraction to percent, and percent to fraction to have a complete understanding of these 3 concepts.
---
---
---
Solved Examples
Example 1: Mark and Henry bought a donut and shared it amongst themselves. Henry ate 0.4 part of it and the rest was eaten by Mark. What percent of the donut each of them ate?

Solution:

Part of donut that Henry ate = 0.4 To convert a decimal into percent form we multiply it by 100%. 0.4 = 0.4 x 100% = 40%. The decimal has shifted by two places. Now, the part of donut eaten by Mark 100% - 40%=60% Thus, Henry ate 40% of the donut and Mark ate 60% of the donut.

\(\therefore\) Henry ate 40% of the donut and Mark ate 60% of the donut.

Example 2: A 750 oz of milk bottle reads 7.5 oz of fat. Christine wants to know what percent of the whole milk is fat. Help her in finding the answer.

Solution:

Given that there is 750 oz of milk and it has 7.5 oz of fat. The objective is to find the percentage of fat in the whole milk. For this we use the formula for percentage calculation. Percentage of fat = quantity of fat/quantity of milk x 100. Hence percentage of fat = 7.5/750 x 100 = 0.01 x 100% = 1%.

\(\therefore\) the percentage of fat in the milk is 1%.
Show Solution! >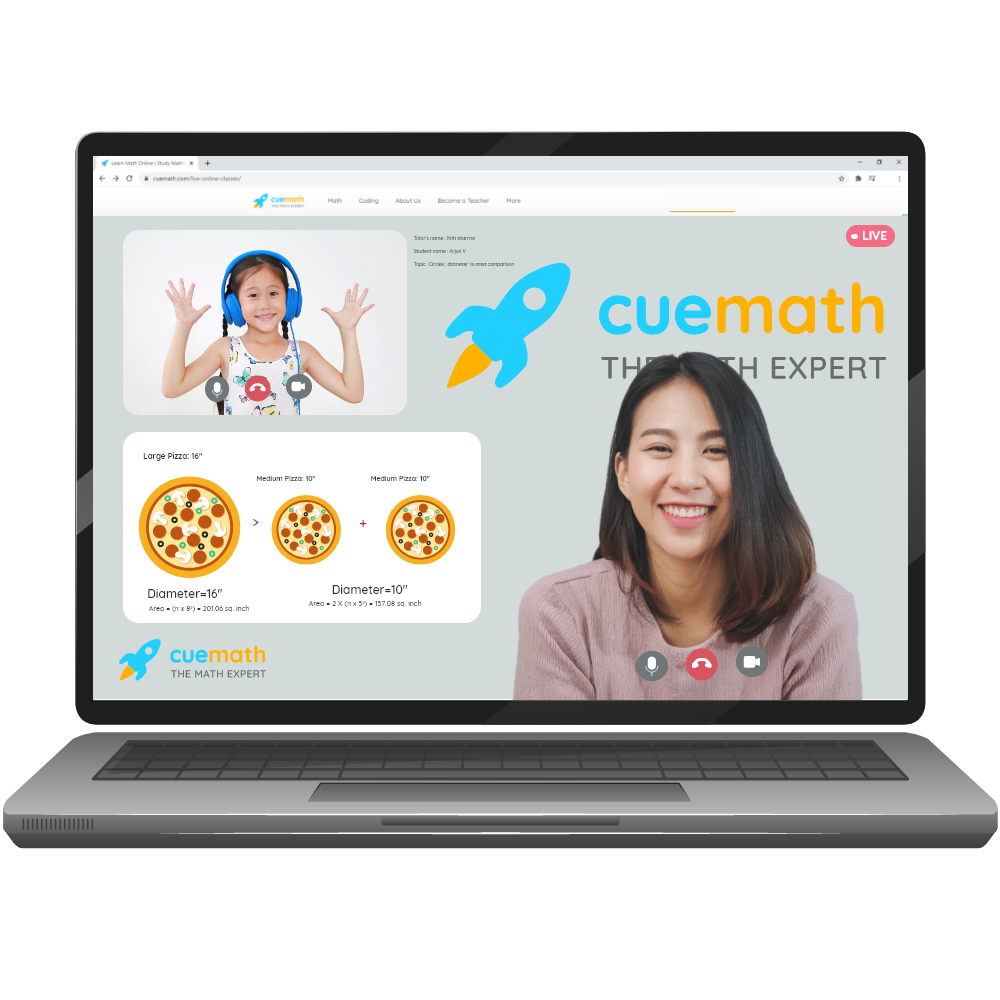 Great learning in high school using simple cues
Indulging in rote learning, you are likely to forget concepts. With Cuemath, you will learn visually and be surprised by the outcomes.
Practice Problems on Decimal to Percent
Check Answer >
FAQs on Decimals to Percent
What Is 0.006 as a Percent?
To convert 0.006 as a percent multiply it with a 100 and place a percent(%) symbol besides it. Here 0.006 = 0.006 x 100% = 0.6%.
How to Convert Percent to Decimal?
To convert any percent to a decimal, we need to divide it by a hundred and remove the percent symbol. Further, 100 is removed to place the required decimal, which gives 35% = 35/100 = 0.35. This way a percent can be conveniently be converted to a decimal.
How do you Convert Decimal to Percent?
The process to convert a decimal to a percentage value is very simple. The decimal number is to be multiplied by 100 and a % symbol has to be placed. Let's understand this with an example, let us convert 4.837 into a percentage. For the calculation we have 4.837 = 4.837 x 100%= 483.7%
How to Convert Repeating Decimals to Percent?
A repeating decimal can be converted into a percentage by simply multiplying it with a 100 and applying a % symbol. The repeating decimal of 0.3333... can be converted into a decimal by multiplying by 100. Here we have 0.3333... = 0.3333... x 100% = 33.33%
What is the Decimal Multiplier to Increase by 25 Percent?
To find the decimal multiplier we need to first convert 25% into a decimal value. The decimal value of 25% is 25/100 = 0.25. Considering the original value as 1, this increase of 25% is the addition of 0.25. Hence the multiplier to increase to 25% is 1 + 0.25 = 1.25.
What is 0.5 Percent as a Decimal?
The percentage value of 0.5 can be converted into a decimal value. As per calculations we have 0.5% =0.5/100 = 0.005. Hence the decimal value of 0.5 percent is 0.005. Here the decimal point has moved two places towards the left.
What Happens to the Decimal when you are Converting from a Percent to a Decimal?
On converting a percentage value to a decimal value the decimal moves two places towards the left. This can be easily understood with the help of an example. Let us convert 45.9% into a decimal. Here we have 45.9% = 45.9/100 =0.459 Observing this answer we can conclude that the decimal values move by two places towards the left.
Why do we Need to Convert Decimal to Percent?
We need to convert the decimal to the percentage for the purpose of comparing quantities. For example, if we give the decimals of 0.06, 0.32, 0.893, we will not be able to make any meaning of the values. Further, if these decimals are converted into percentages as 6%, 32%, 89.3%, we will be able to easily understand the quantities. Also, the percentages provide the values on a simple linear scale of 100.